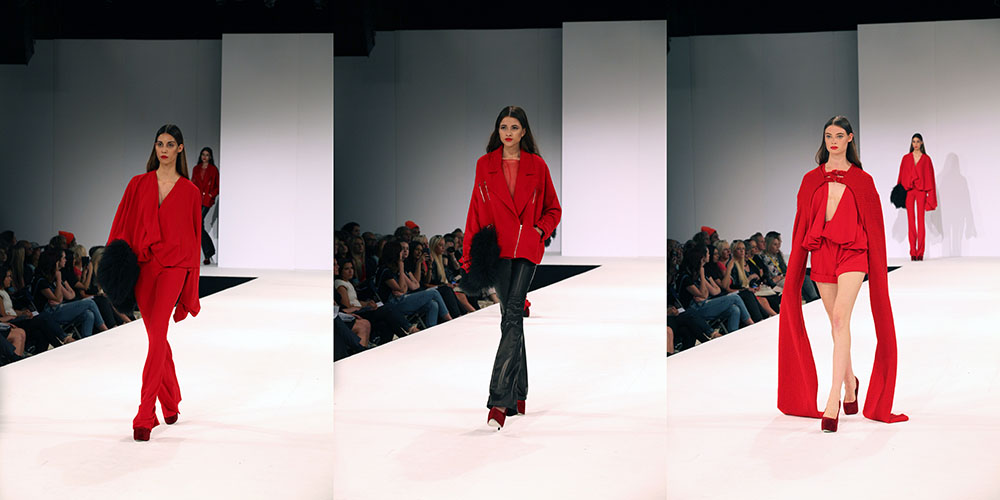 Nottingham Trent decided to test our alertness by tucking their best two designers away at the end of a 23-collection showcase. Kerry Walker's womenswear collection of immaculately draped blood red silk and wool, black leather and glossy shearling really was a cut above the rest. The dramatic opening look was a billowing, floor-length trapeze dress slashed to the thigh, worn under a chic leather biker jacket with fully-folded lapels and shearing from the elbows down past the model's hands. These too-long sleeves ran through the collection, as flowing additions to a scarf-neck babydoll and appended to a knited cape that buckled across the chest. Another covetable biker, in red wool with zip detailing was worn with some very rock and roll black leather skinny flares and an oversized black shearling clutch.
Lewis Heath's utilitarian, Communist bloc-style menswear was a triumph of balance between conceptual and wearable fashion. Angular blocks of stone jutted across urban tailoring in khaki shades of green, brown and pale tobacco. Slim suit trousers were cropped to the ankle and worn with a concealed-placket shirt, stiff turtleneck top or minimal long-line coat. An ankle-length pleated kilt and a pair of extra-wide culottes brought witty, unexpected movement to an otherwise clean-cut line up. Precisely tailored pieces with surprising, clever details: a menswear dream.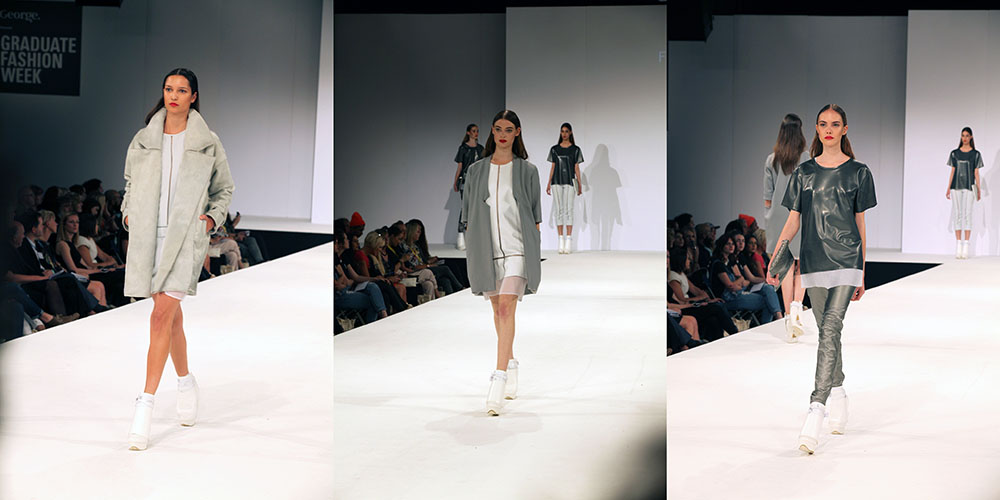 'Any colour, so long as it's grey' could have been Florence Gillot's mantra, but her collection was far from dull. She skilfully mixed textures and shades, pairing lead-grey rubber T-shirts with sporty, panelled leggings and pale blue-grey leather shifts with sheer white chiffon under-layers. A clean, minimal collection with a luxe but pleasingly edgy aesthetic.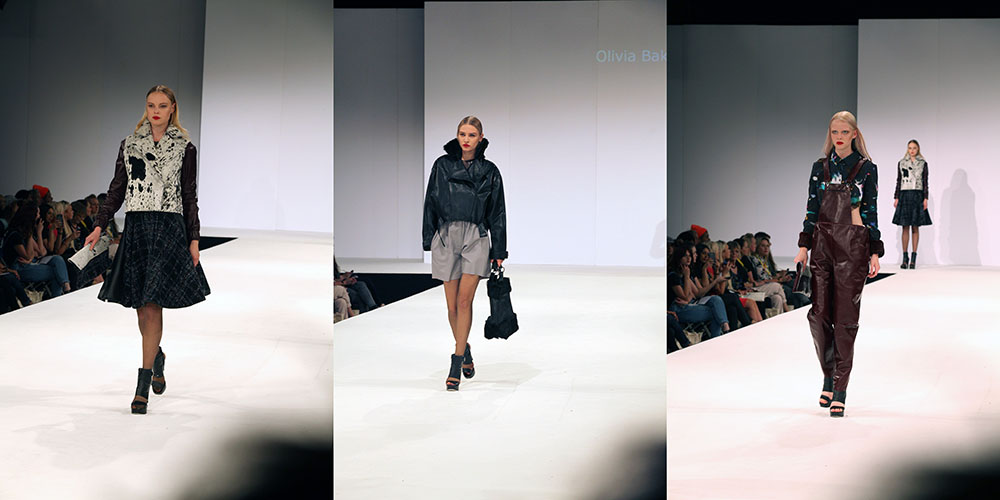 Though the collection might have been better edited, Olivia Baker's black and white dapple ponyskin jackets with chocolate leather sleeves were of note, as were the matching leather dungarees and a black aviator jacket. Nathan Roberts' style was reminiscent of Fashion Scout designers Belle Sauvage and Dans La Vie. Chiffon in a dark, Galliano-esque collage print flowed from tight black silhouettes criss-crossed with bondage straps and buckles.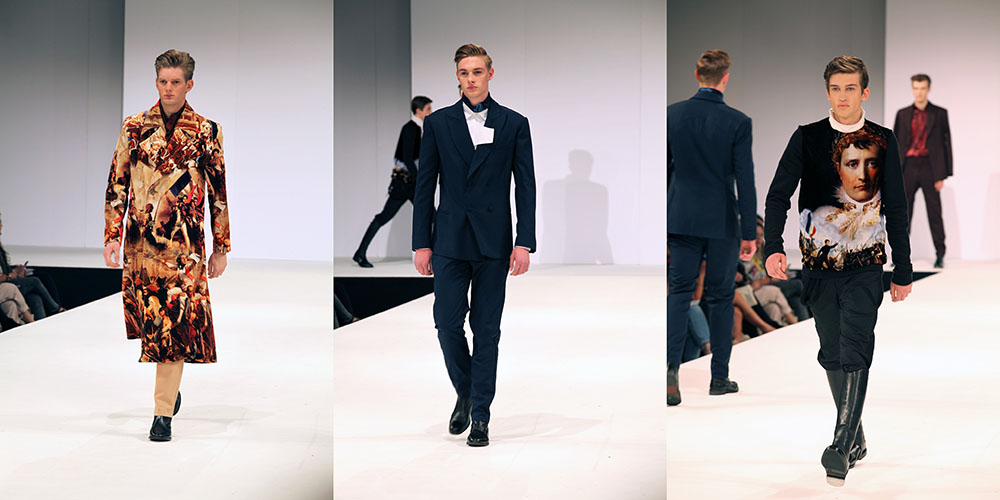 Other highlights included Adnan Ebo's French Revolutionary menswear, where scenes of battle played out across heavy trench coats; Cheryl Zou's origami coats and dresses and her complex colour palette; and Josie Matheson's eccentric, outdoorsy menswear.
– Charlotte Gush
– Photography: Justin van Vliet
CLASS OF 2013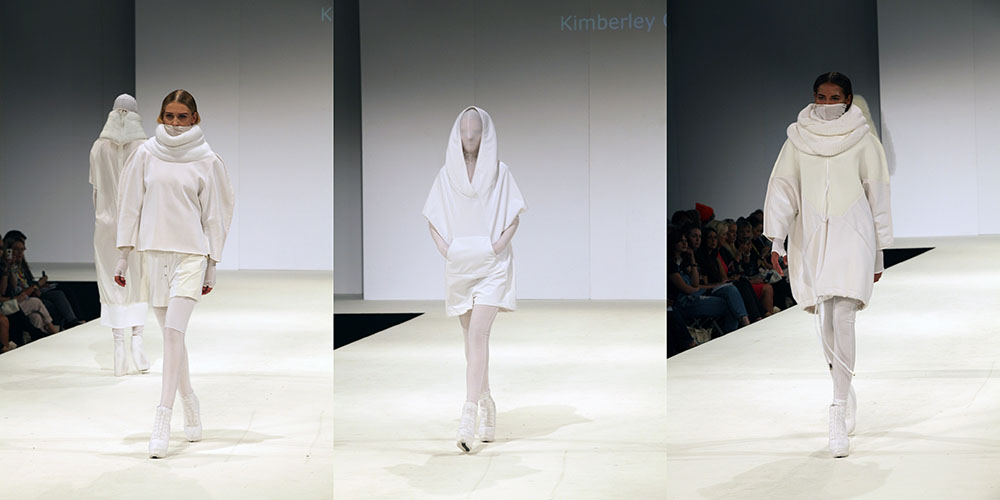 Kimberly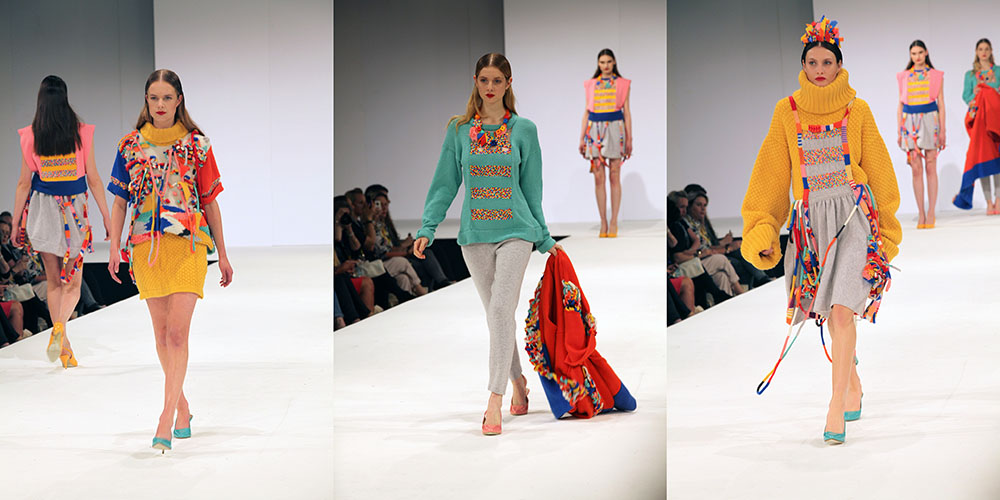 Naomi Lewis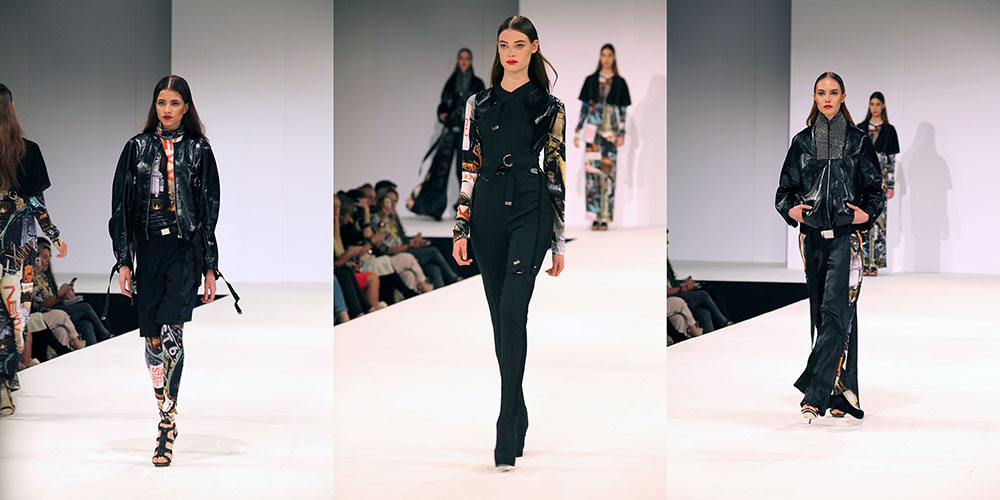 Nathan Roberts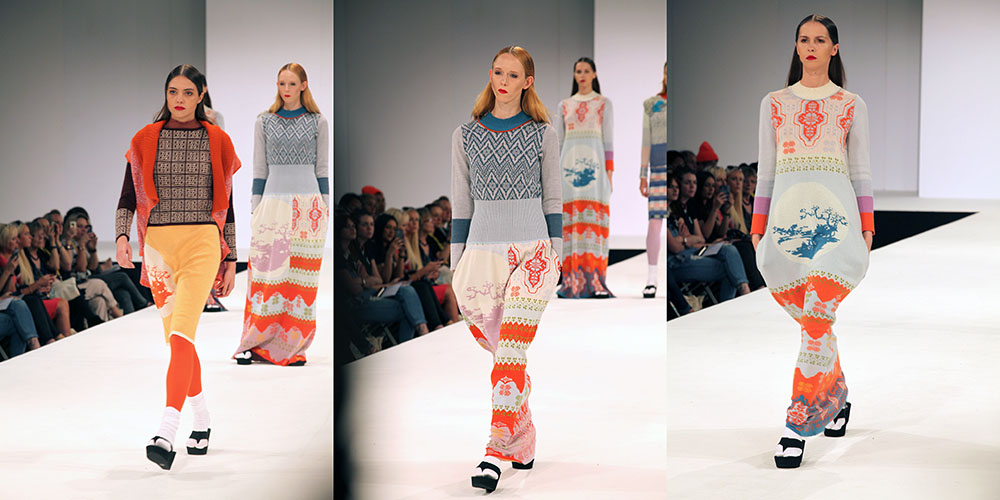 Samantha Pearce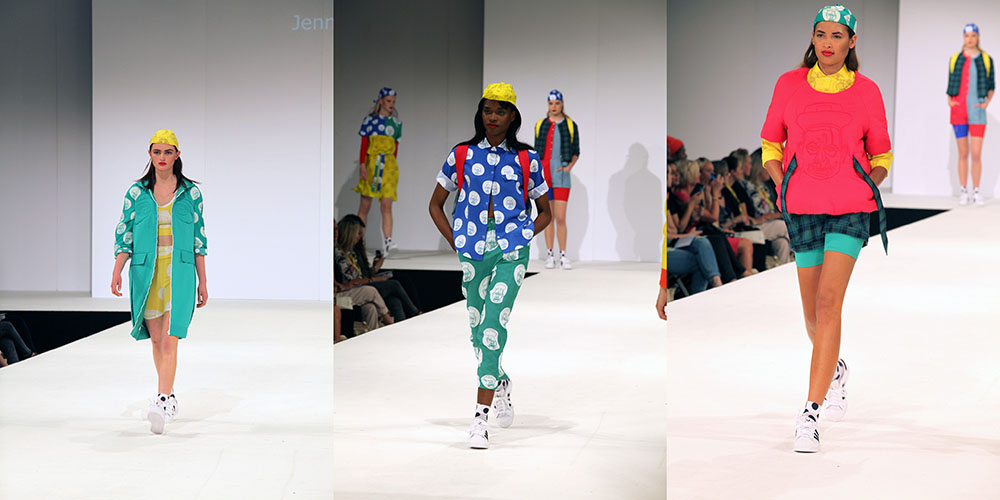 Jennifer Diederich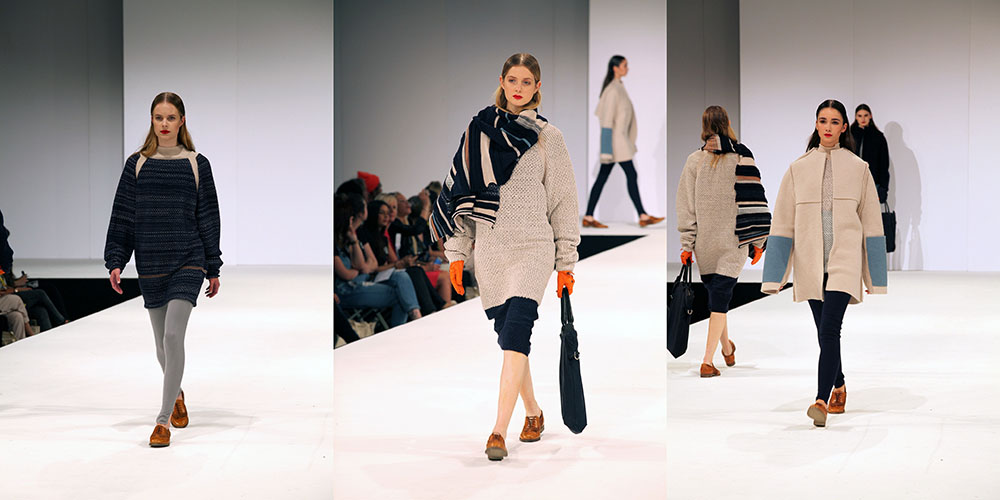 Eleanor O'Neill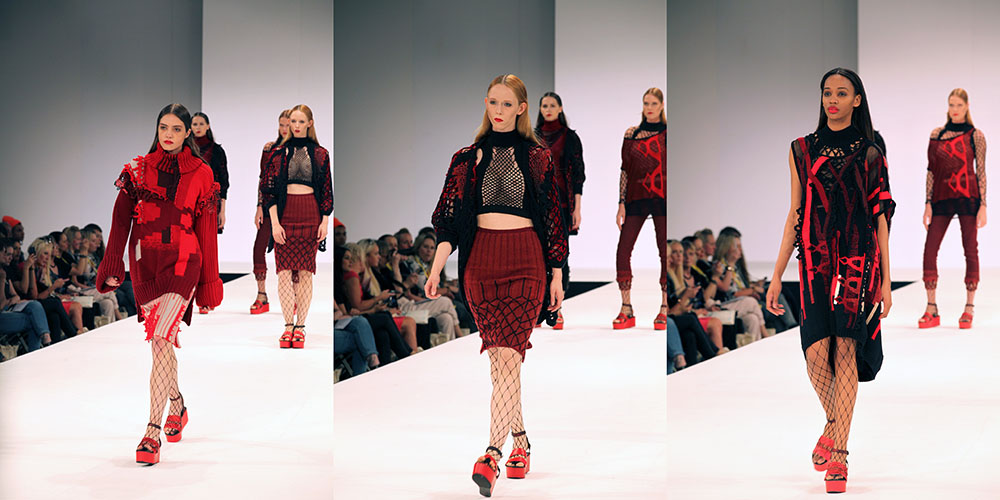 Hope Hudson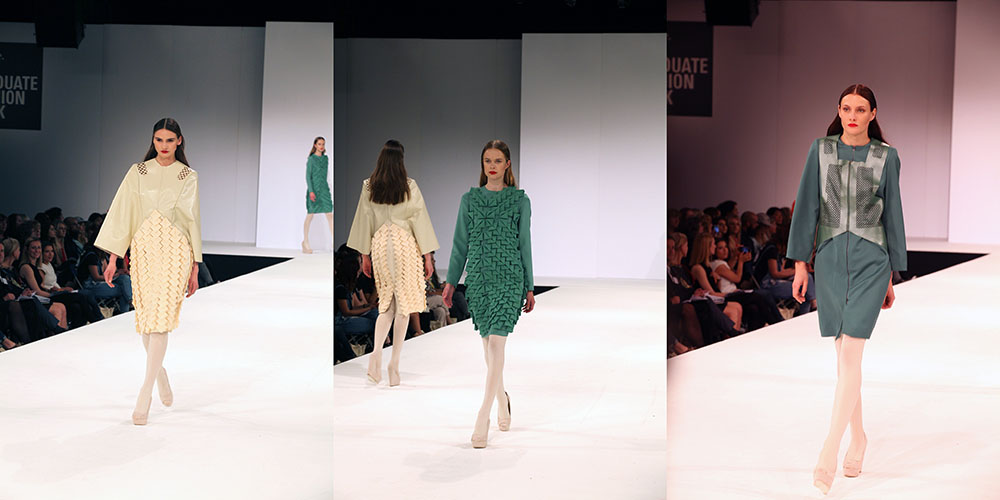 Cheryl Zou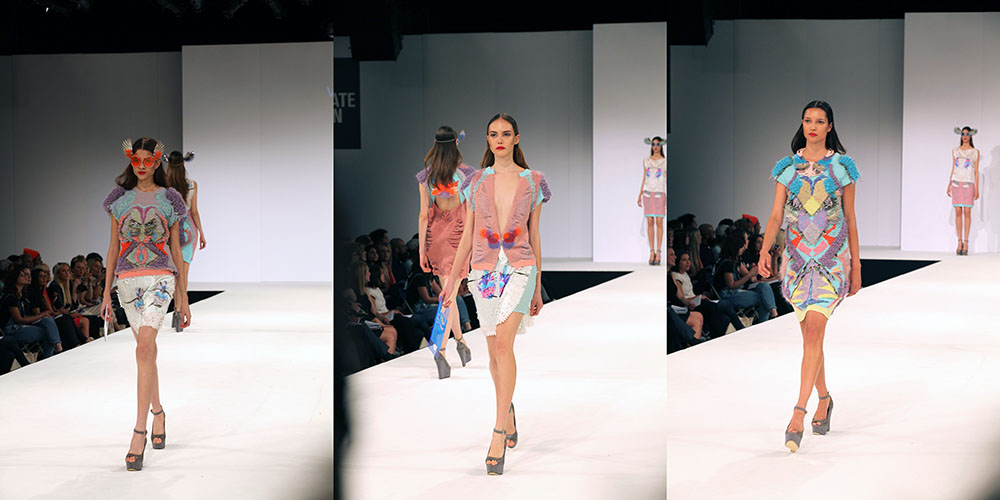 Vanina Yankova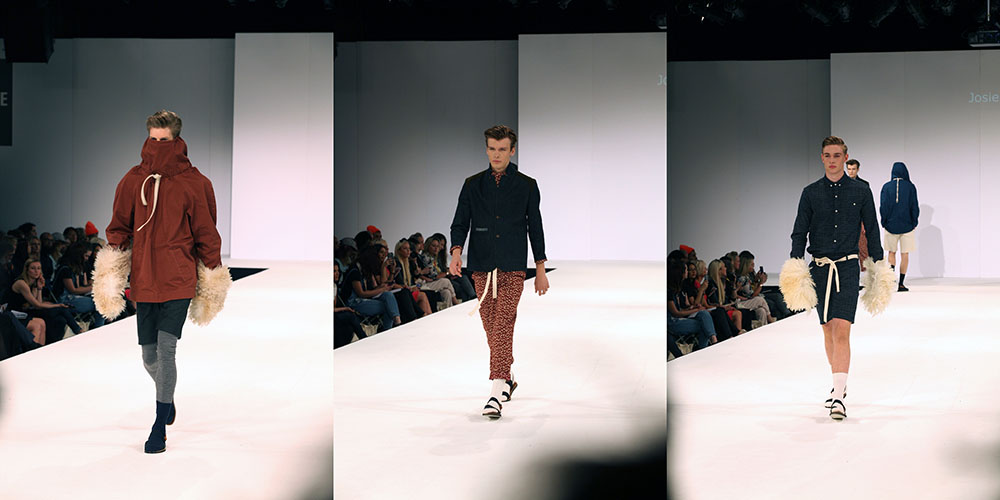 Josie Matheson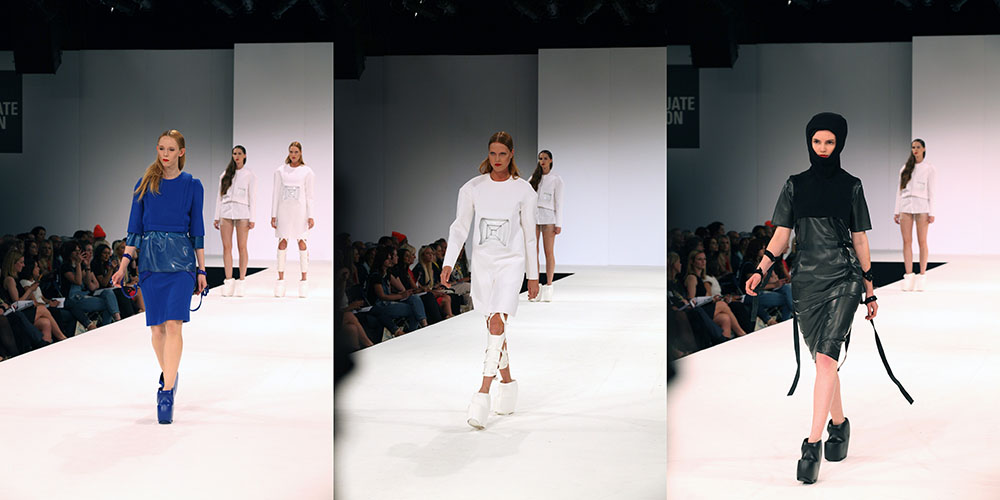 Joseph Horton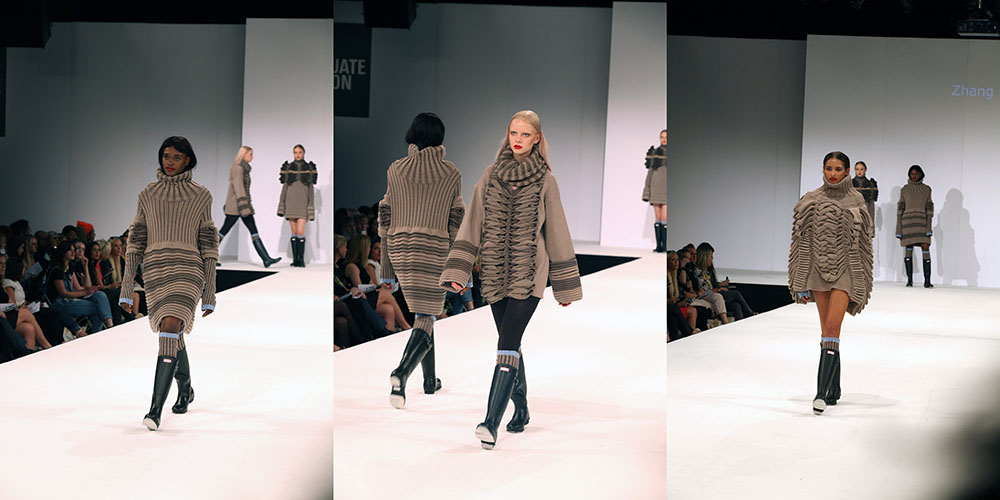 Zhang He (Bex)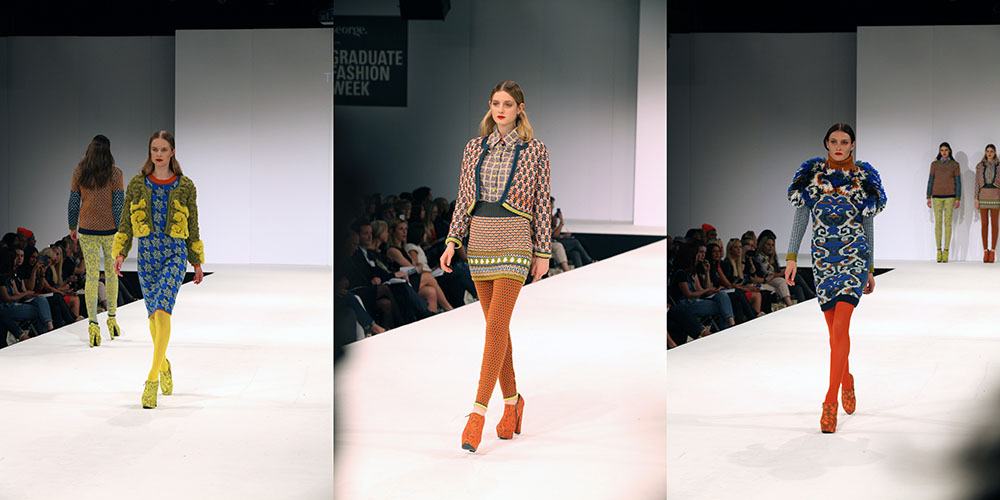 Thea Sanders
Nga Ying Law (Angela)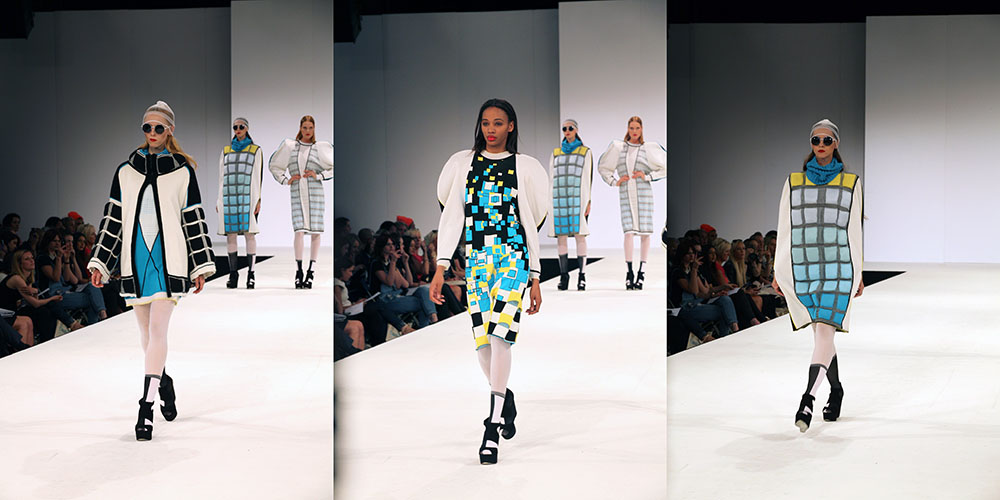 Jessica Espley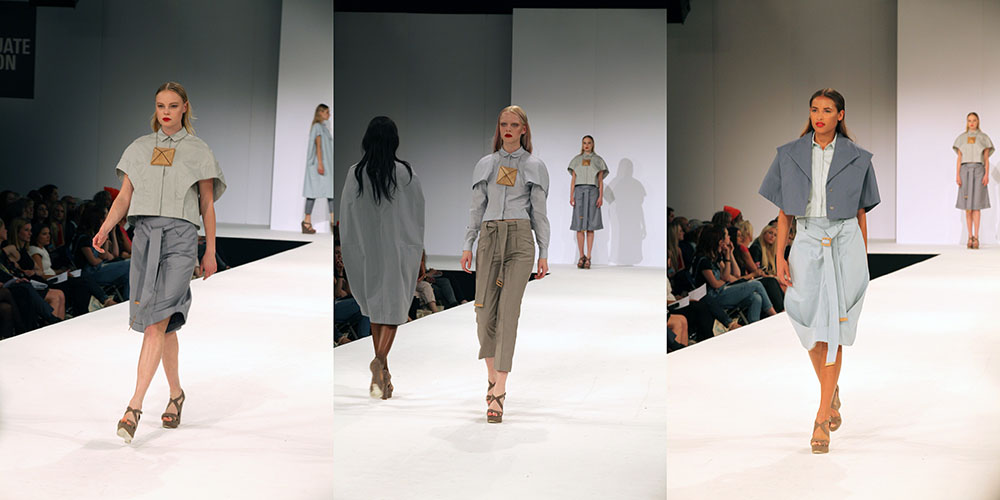 Eleanor Pettitt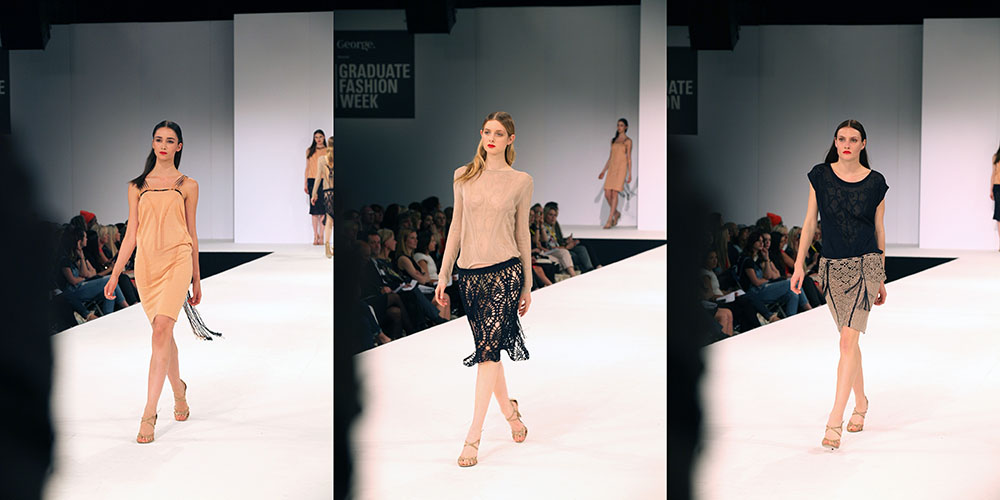 Katy Whitehead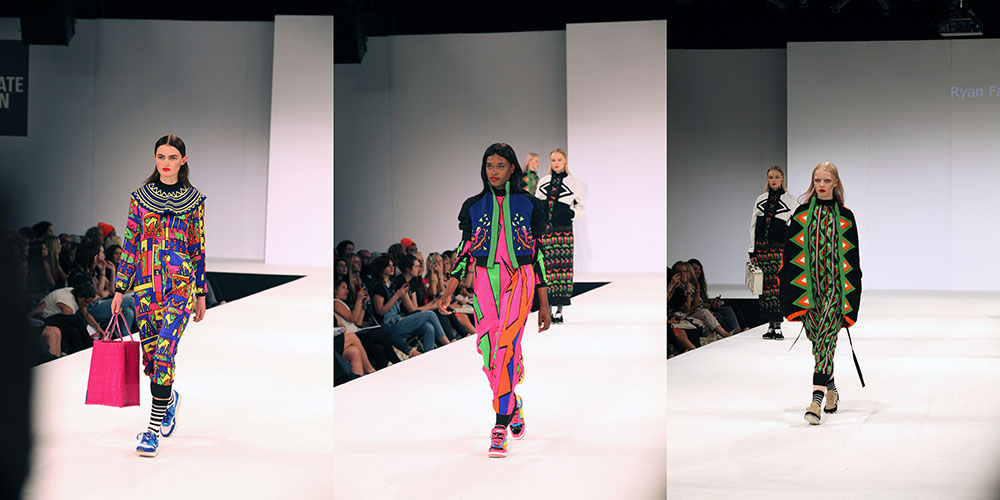 Ryan Farrell