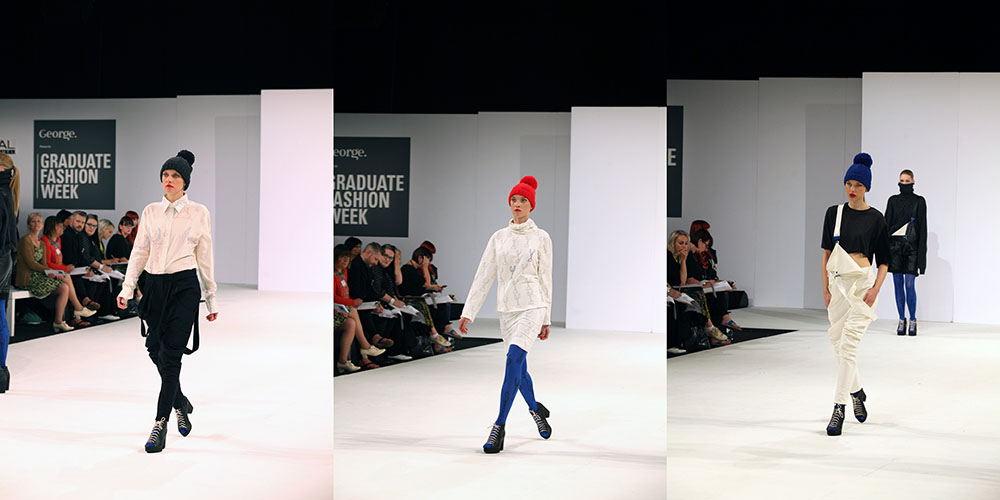 Chloe Selby's collection, 'Child's Play', drew heavily on contemporary trends. Leather dungarees and playsuits exposed a lobster illustration in the lining, while thick knitted bobble hats in cobalt blue, black and white were co-ordinated with playfully magnified turtle necks, given extra length in both the neck and the sleeves to conceal the models mouths and hands.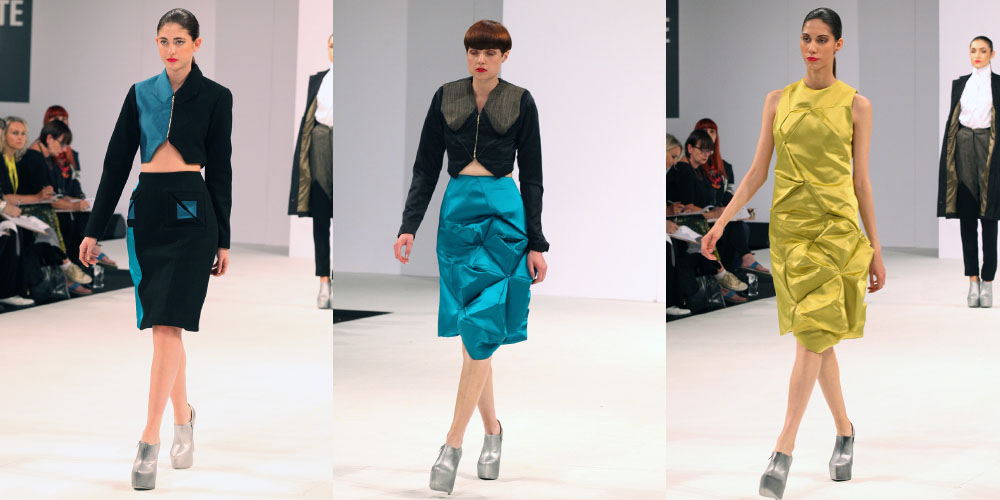 Reshma Begum Ali's experiments with creating three-dimensional structures in jewel coloured satin made for one of the most intriguing undertakings in the show; one turquoise skirt was particularly successful, showing how her diamond motif could make itself manifest in the carefully constructed shapes of a turquoise satin skirt. Alongside this idea, two-piece suits made for a staple amongst her pieces – separates in acid yellow juxtaposed beautifully with the richness of the colour story.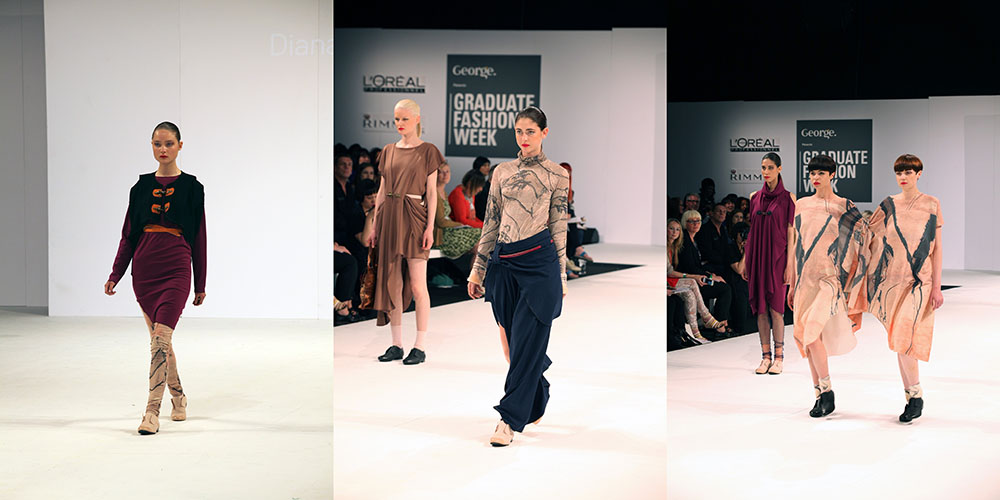 Diana Medina Diaz showed a collection dominated by its powerful palette of navy and sunset red. The talking point of her collection, however, was a siamese twin dress, which played upon the concept of using a single piece of fabric to achieve a draping and layering effect. Weaving two models closely together side by side in a box-like structure, with a knot of fabric between them to hold them together, the conceptual nature of the twin dress underscored the fluidity and unity of her theme throughout.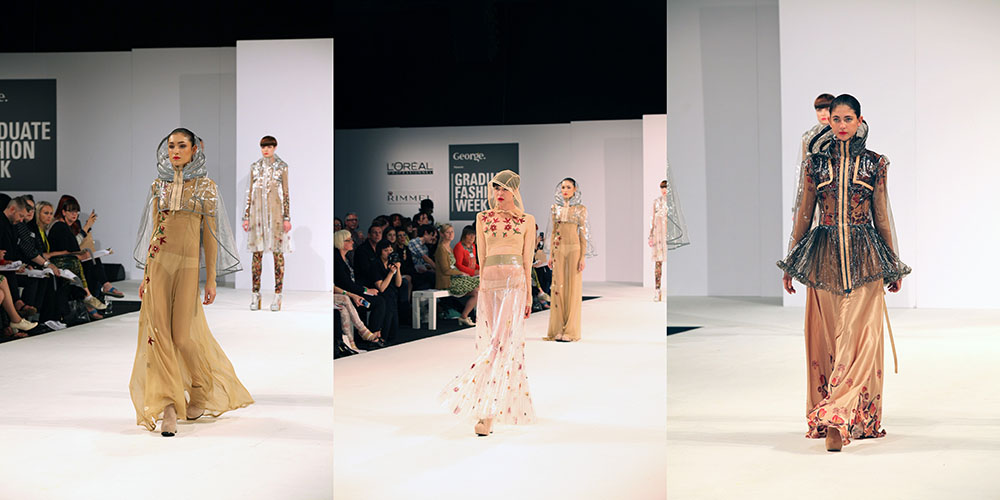 Emma-Jane Lord was the final designer to be shown in the Northbrook College show, and her ethereal pieces seemed to linger long after the crowds had left. By cloaking translucent nude leotards embroidered with intricate floral designs beneath finely constructed acetate raincoats she was able to create a trompe-l'oeil effect which called for second, even third glances from onlookers. Her juxtaposition of synthetic acetate with organic flower shapes made for an almost fairytale-like effect, which, coupled with the beautiful shimmering silver pleats on an A-line skirt, and flowing maxi shapes, reinforced the dreamy nature of her pieces.
Words: Maisie Skidmore
Photography: Justin van Vliet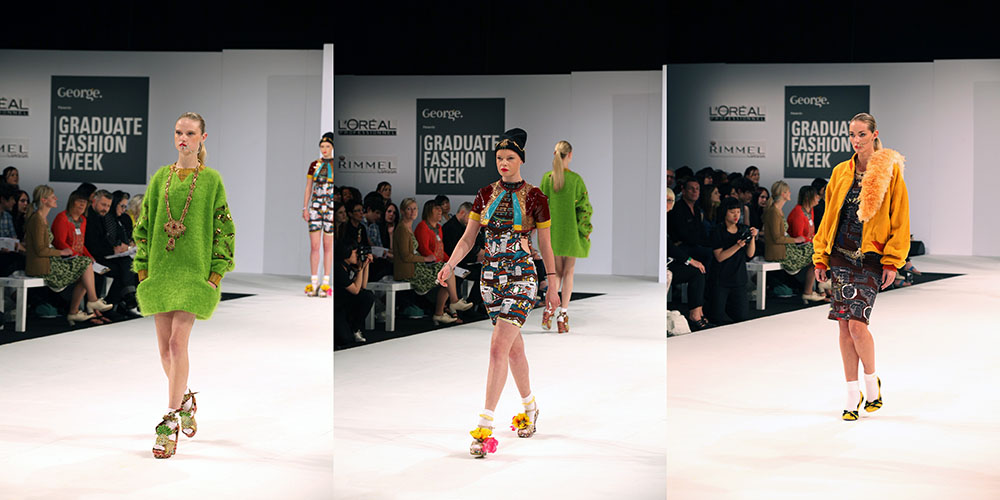 Kelsey Wright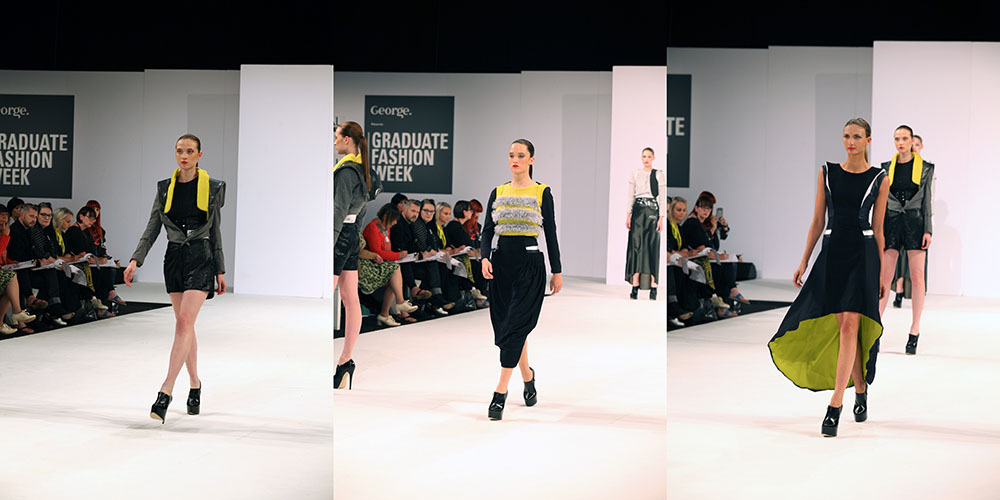 Paivi Ylistalo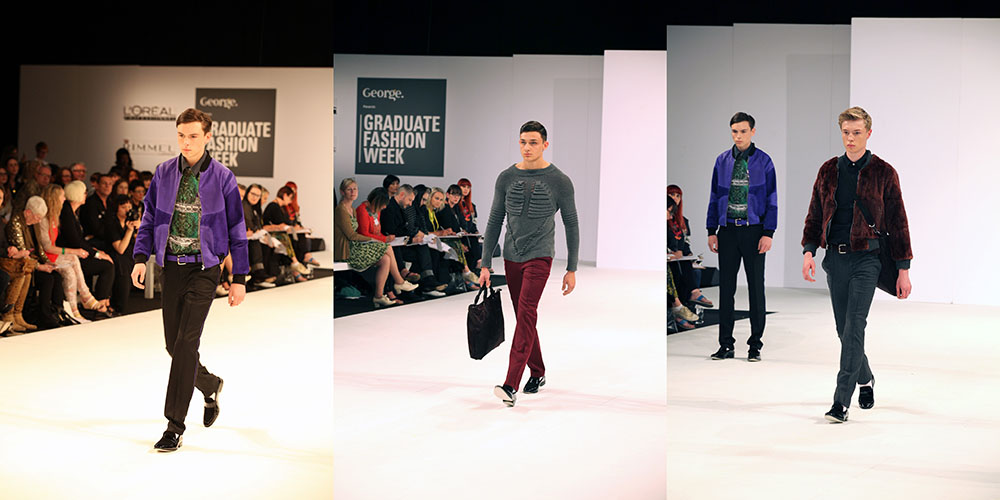 Dan Loveridge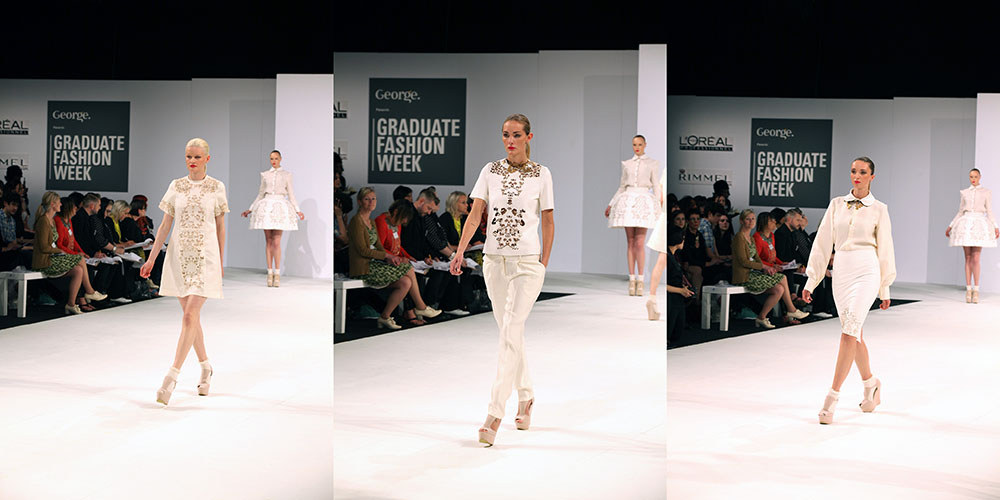 Lauren Marie Pooley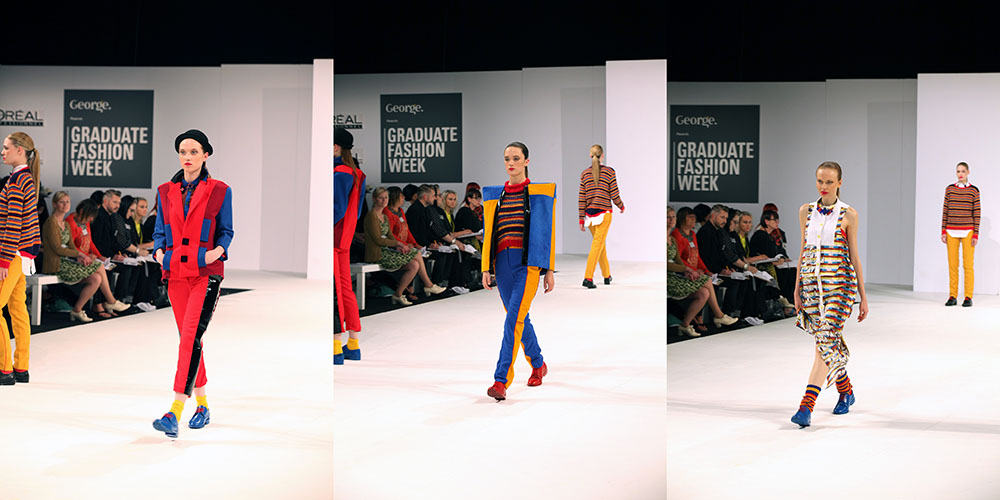 Kelly Inman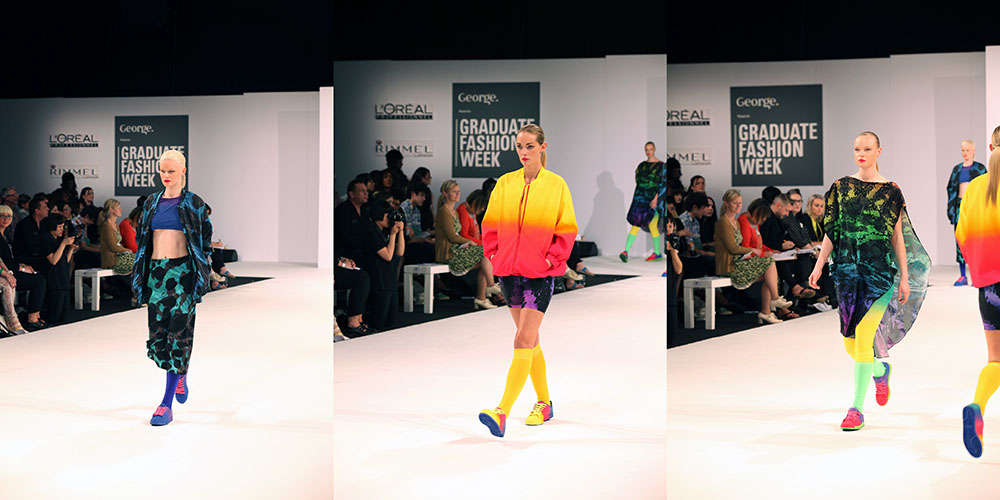 Carly Morris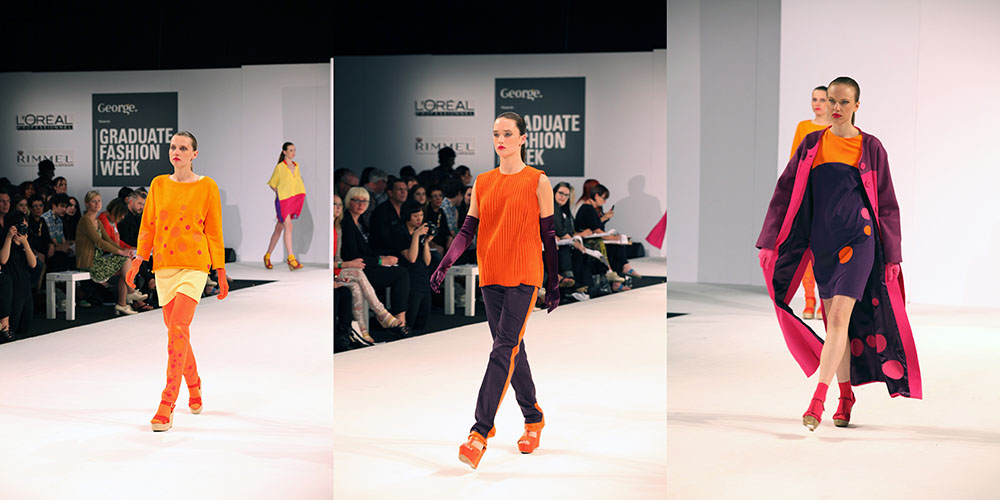 Peta Chattell
Anisha Patel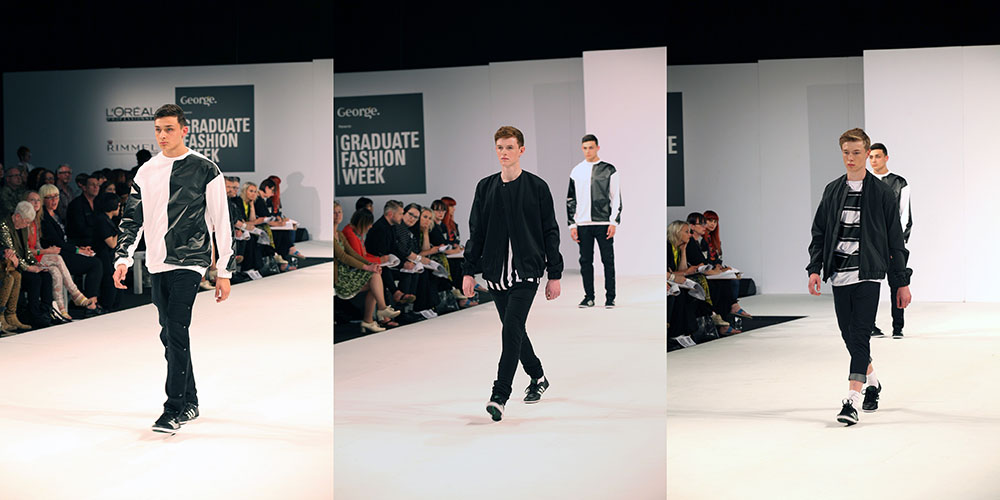 Drew Izard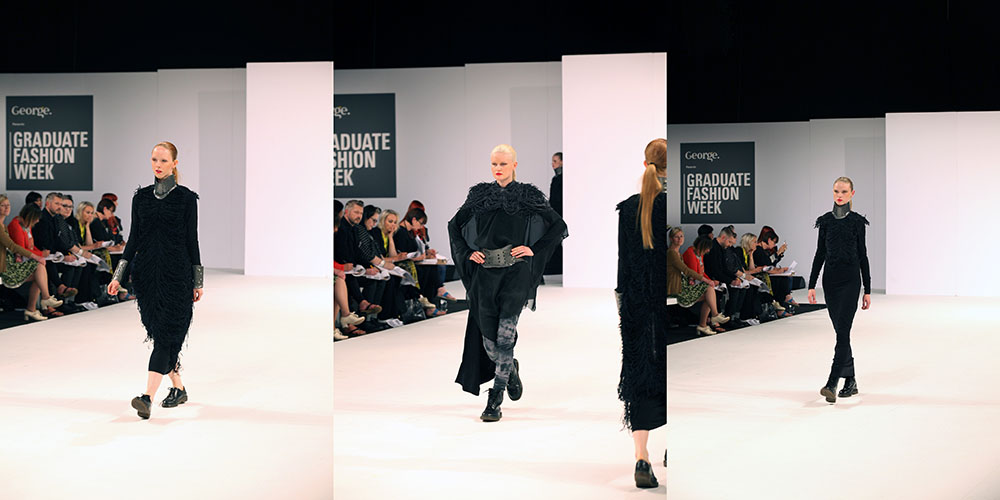 Hayley-Mae Jones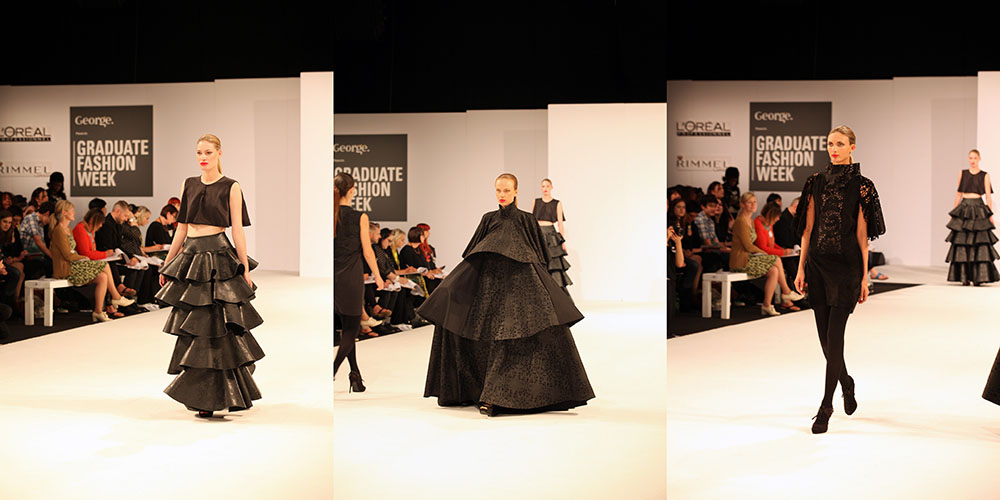 Lucyann Zammit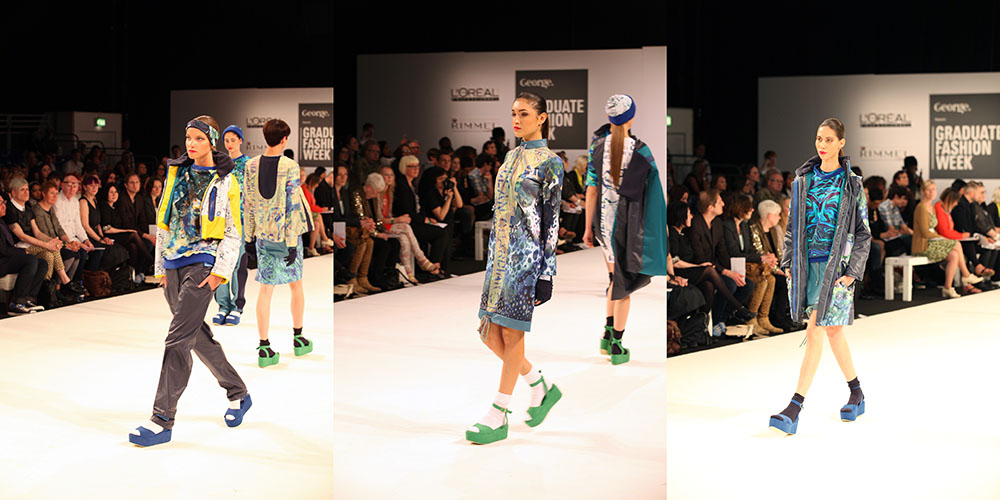 Rachel Firth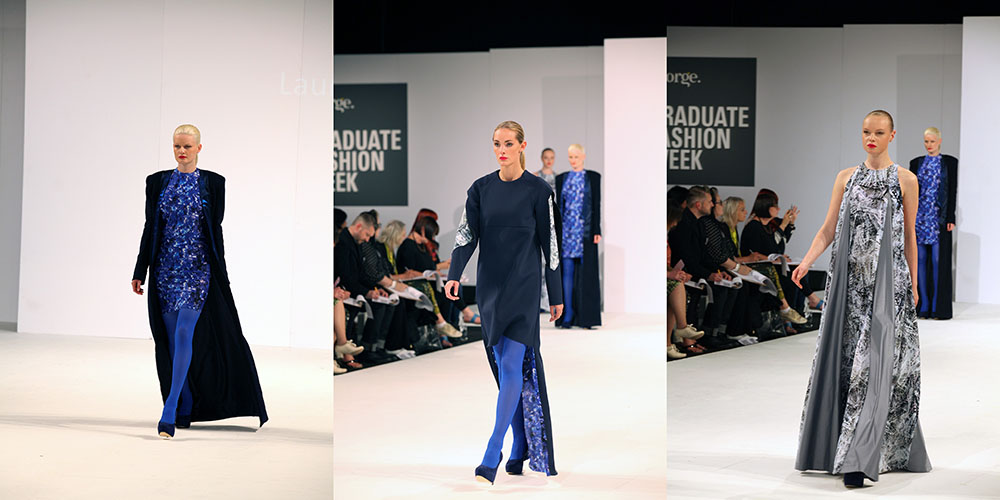 Laura Russell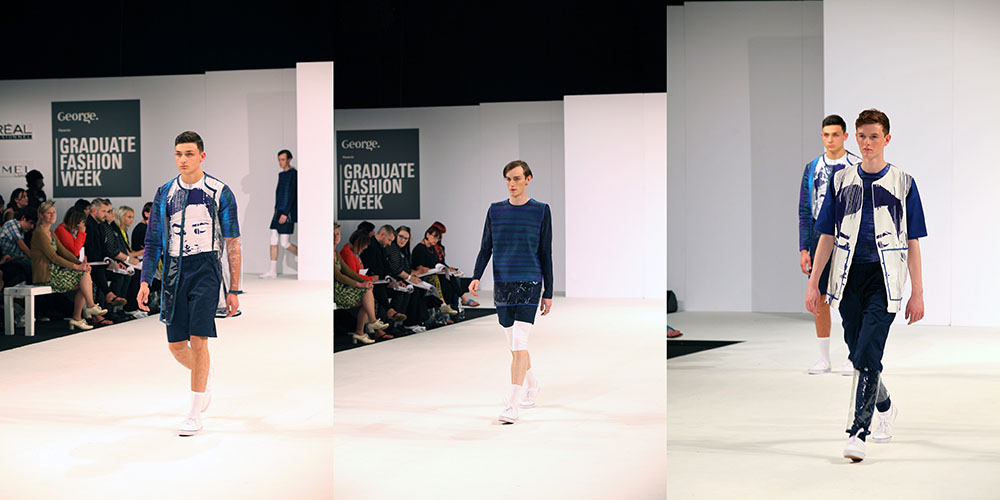 Eleanor Noble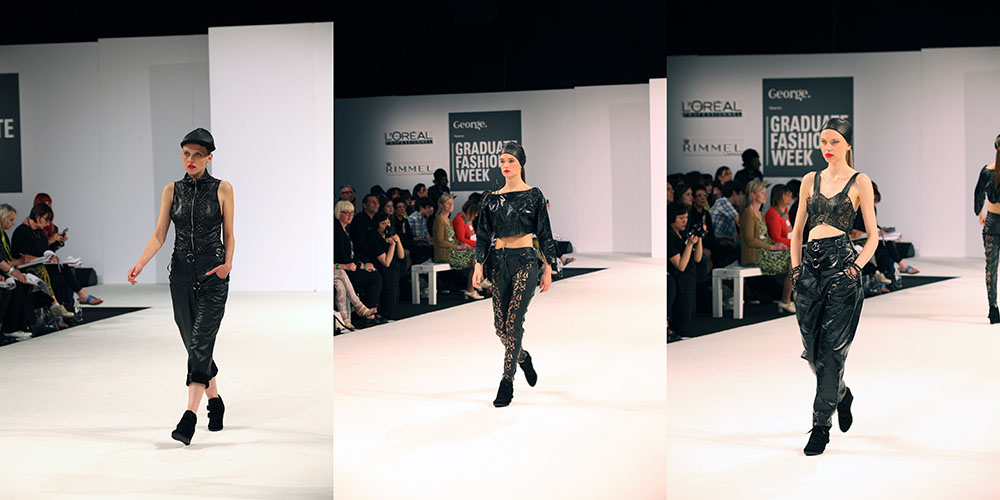 Danielle Johnston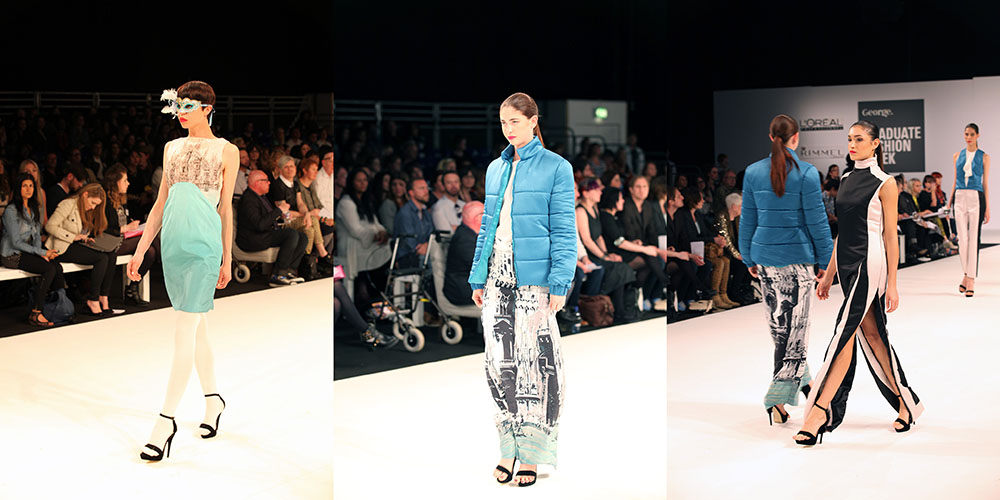 Charlotte Thompson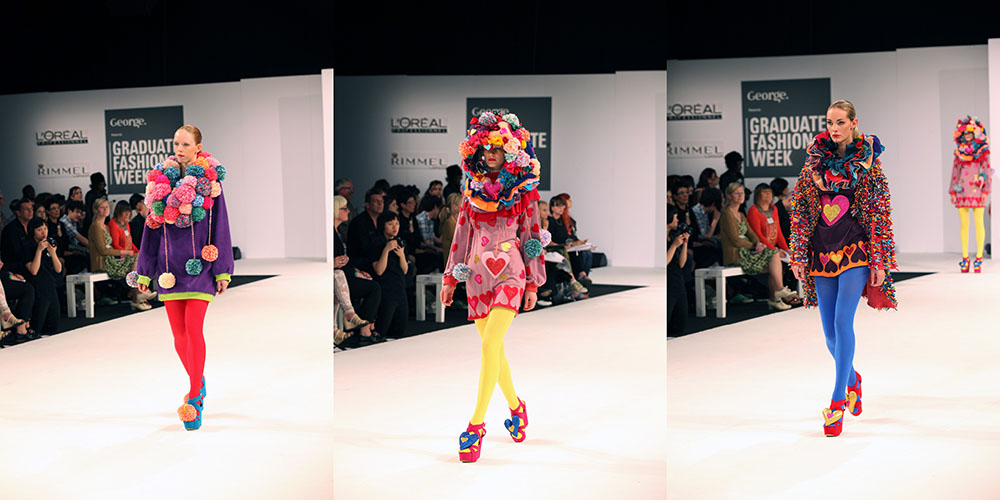 Hannah Brown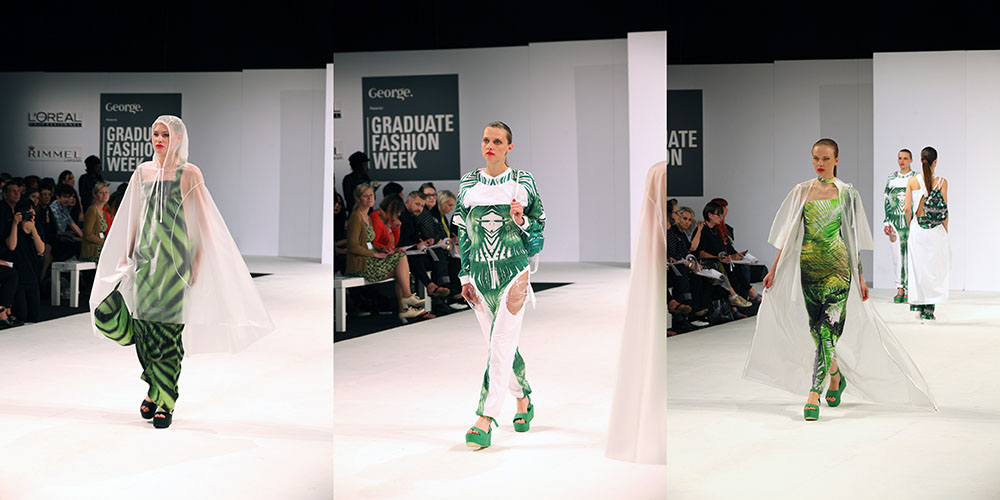 Danielle Green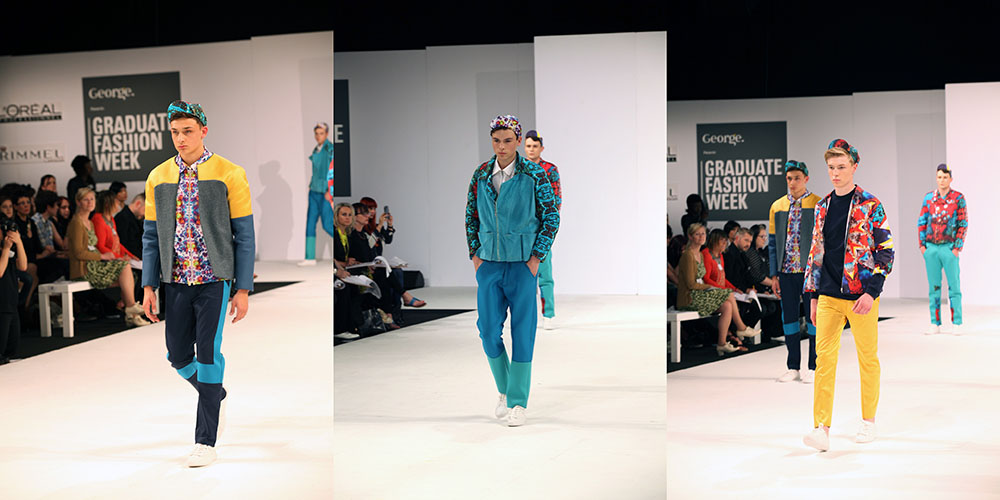 Robyn Myatt