A much anticipated show, Manchester's Graduates certainly did not disappoint. Themes of the show ranged from summer days at the seaside to teenage rebellion. We take a closer look at some of the key designers in Manchester's graduate show.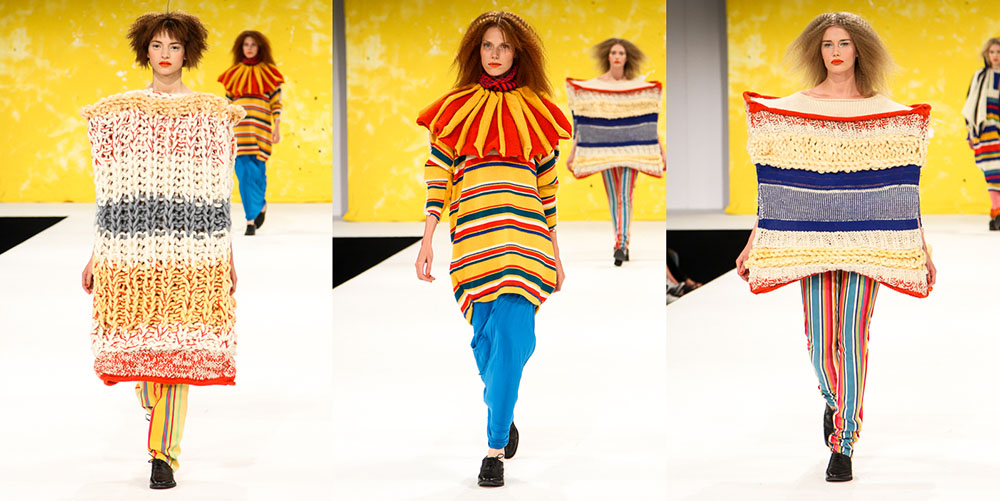 First to show was Victoria Salmon, whose collection resembled a traditional day at the seaside. Heavy knitwear was constructed in cubed and rectangular shapes, as though models had popped out of a jack in the box, and a Punch and Judy theme continued in the form of colourful striped trousers, trapeze style boleros and candy crimped hair.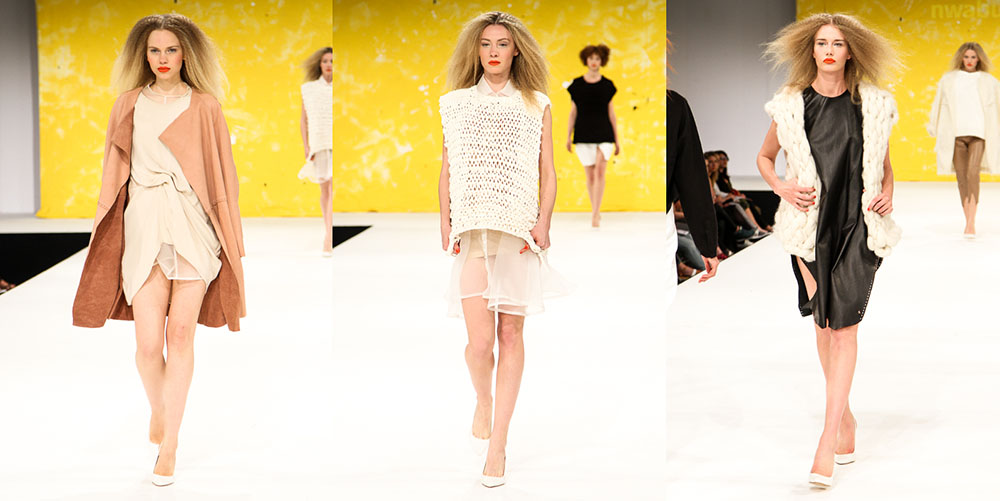 Next up was designer Naomi Nwabueze, whose collection displayed knitted crochet in shades of pearl white and midnight blacks. Using a wide range of fabrics, that of woollen to sheer, garments illustrated sculptural tailoring with effortless minimalism.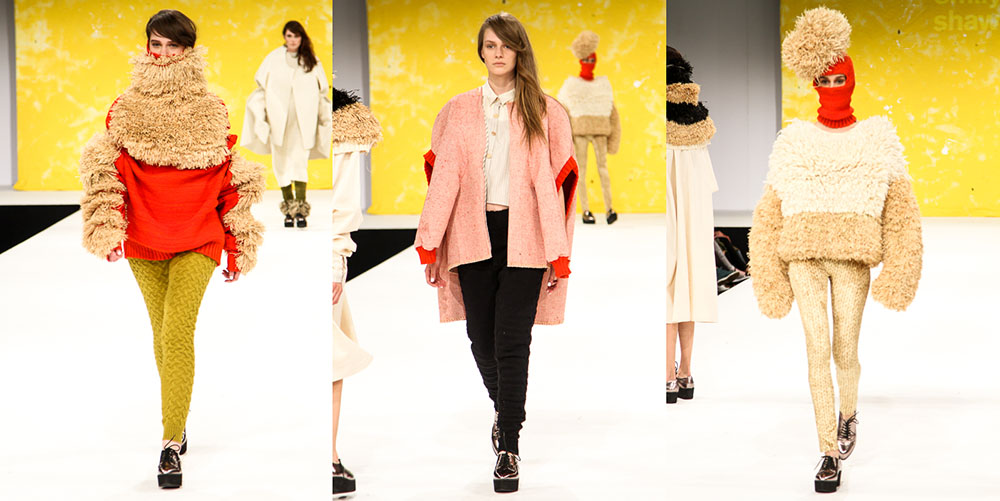 Fellow graduate designer Emily Shaw's collection echoed a sense of modern craft, as jumpers and headpieces appeared as though they were made from straw. Underneath the jumpers models wore rope patterned tights, adding to the rustic feel, and with architectural knitwear the most prominent look, a distinct feel of crafts was appeared as the focus for Shaw's collection.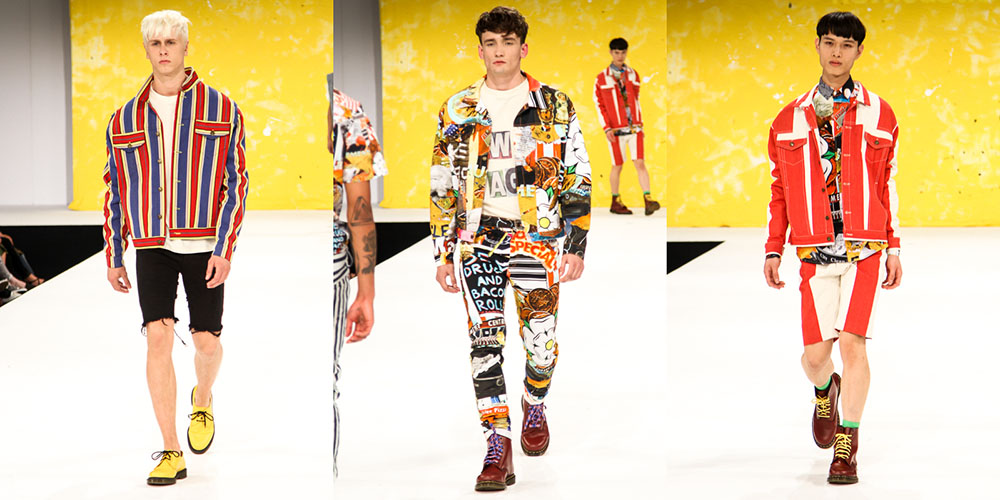 Another recurring idea for Manchester's Graduate show, Charlie Horncastle's collection was themed around the classic of teenage boy's rebellion. Models wore stonewashed denim gilets paired with candy striped jeans, and a sense of teenage rebellion lay in the air as graphic shirts displayed graffiti print with such wording as 'sex, drugs, and bacon rolls' (Ok, perhaps not quite so rebellious). The look was accessorised with the teenager's shoe of choice, Doc Martins, and white t-shirts were worn underneath bomber jackets, illustrating further graffiti print.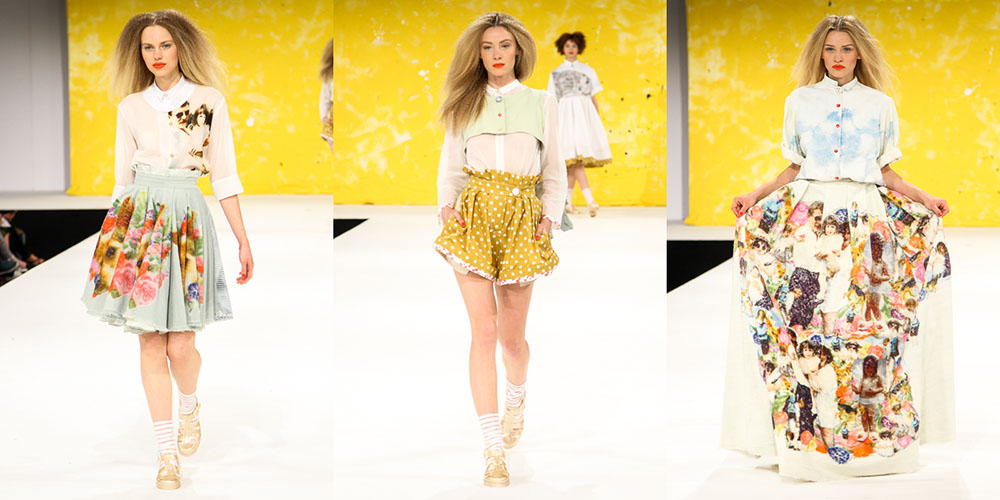 Last to show was Lucy Cowan. Cowen's collection surrounded itself in innocence. As The Beach Boys 'Good Vibrations' filled the room, models strode down the runway in polka dot shorts, floaty patterned skirts and mid length striped socks. A statement maxi skirt glided down the runway, on it printed pictures of old photographs, leaving a distinct feel of summer in the air.
-Catherine Earnshaw
– Photography: Steve Turvey
CLASS OF 2013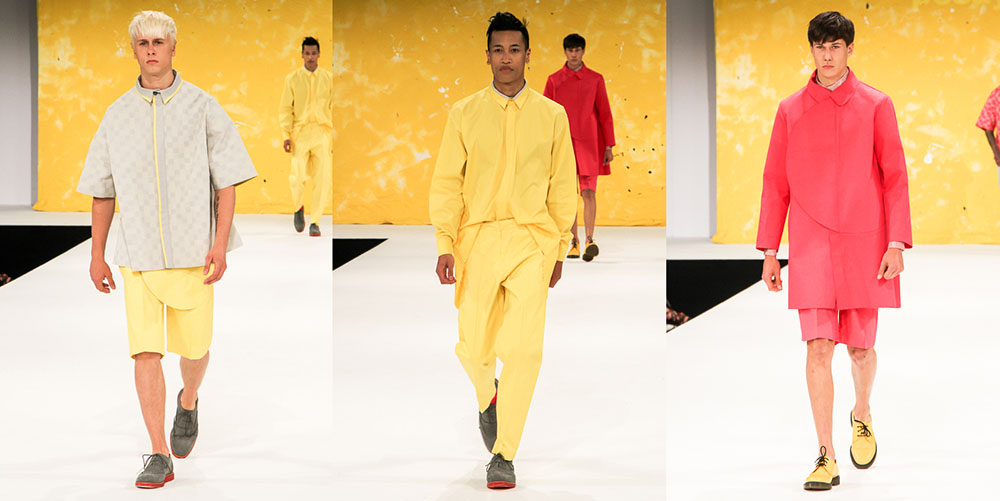 Olivia Peszynski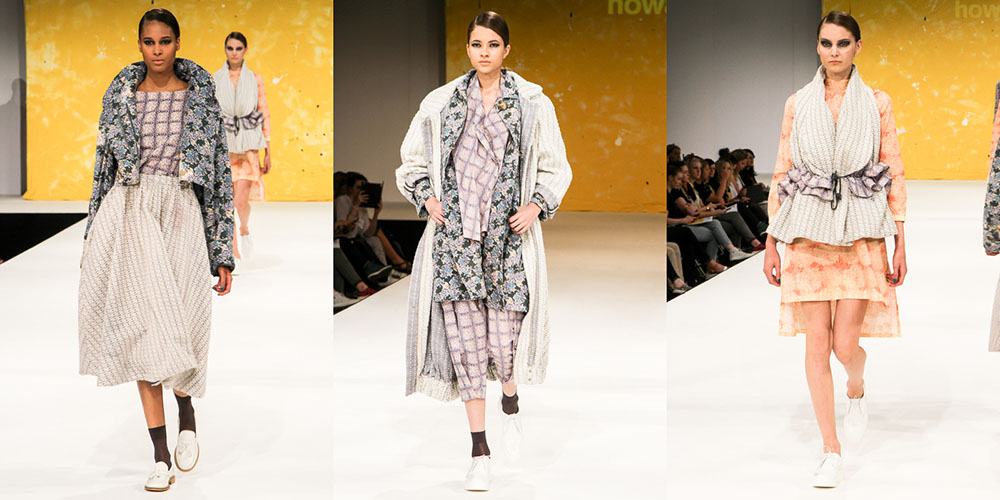 Rebecca Howarth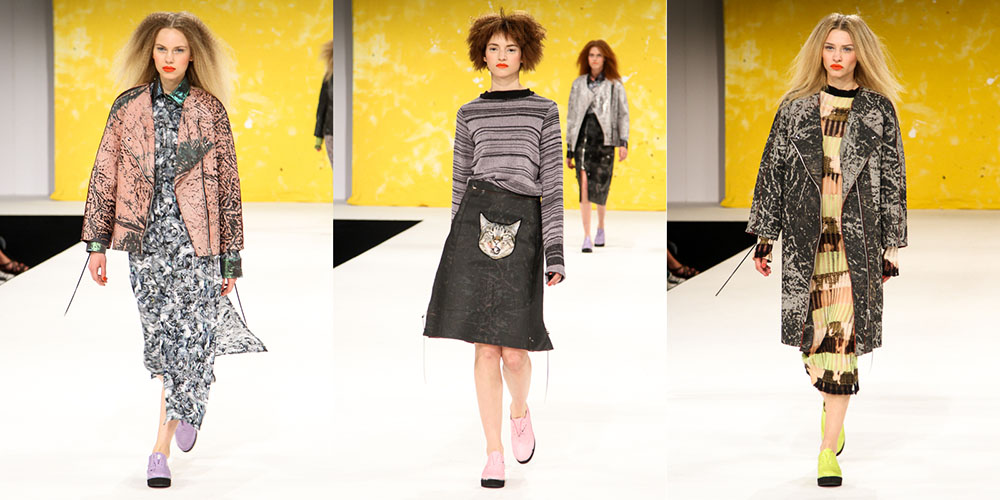 Adam Jones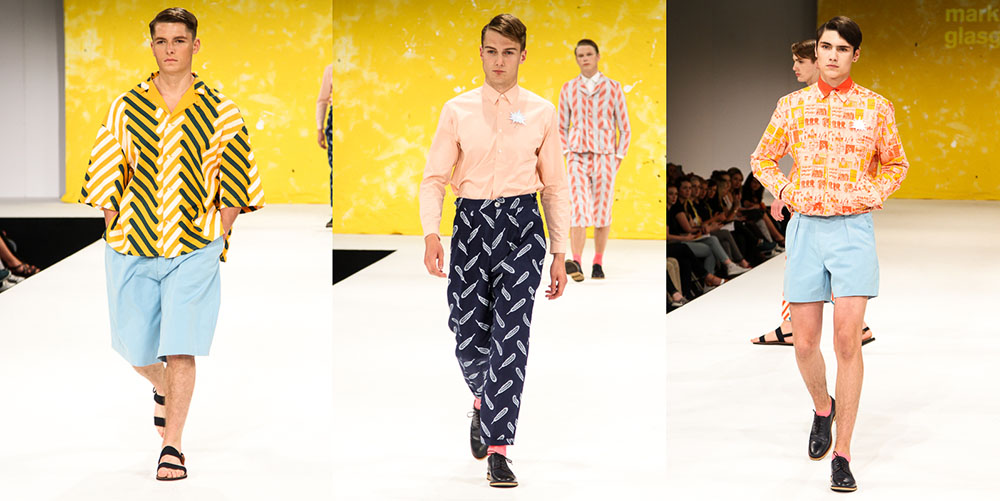 Mark Glasgow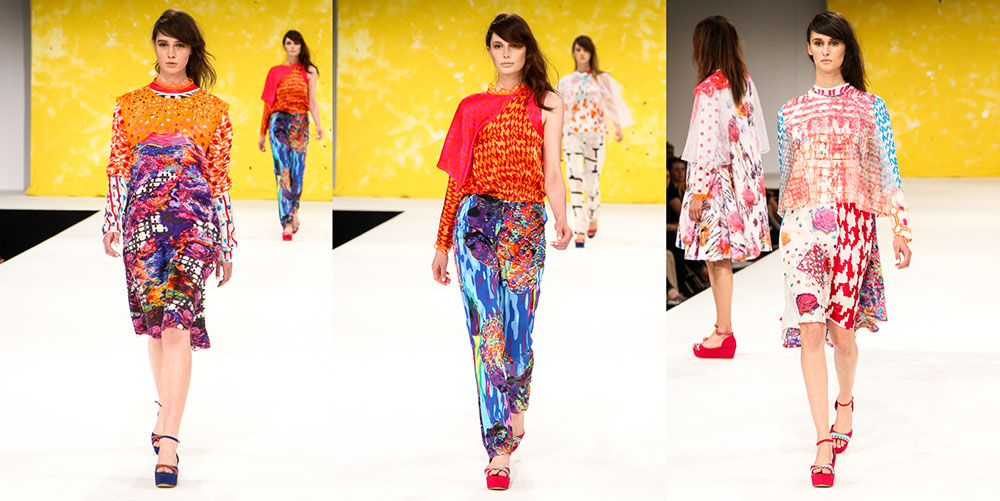 Steph Wood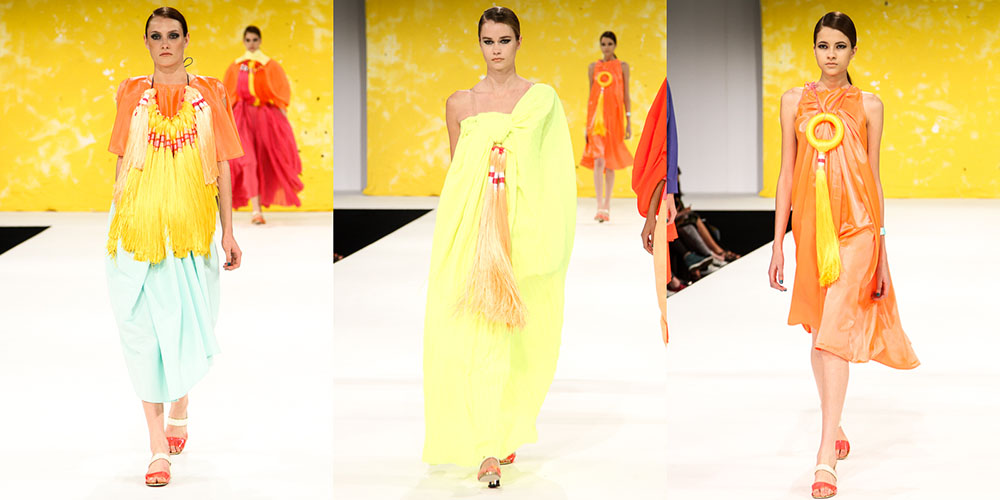 Lisa McConniffe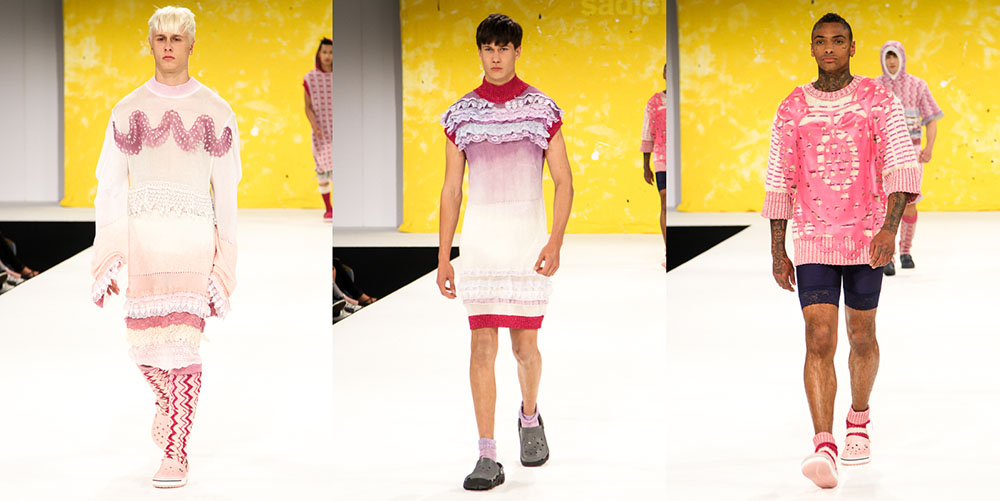 Ceinor Sadler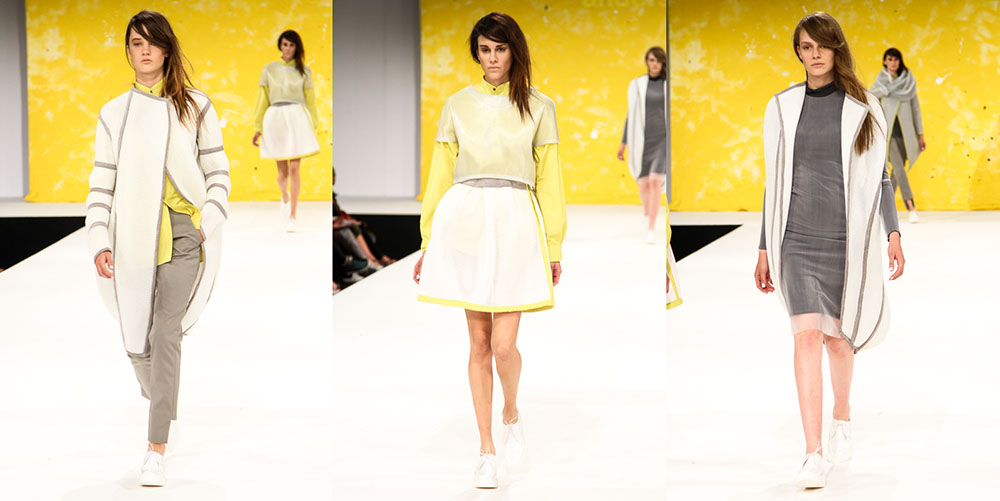 Lyndsey Anderson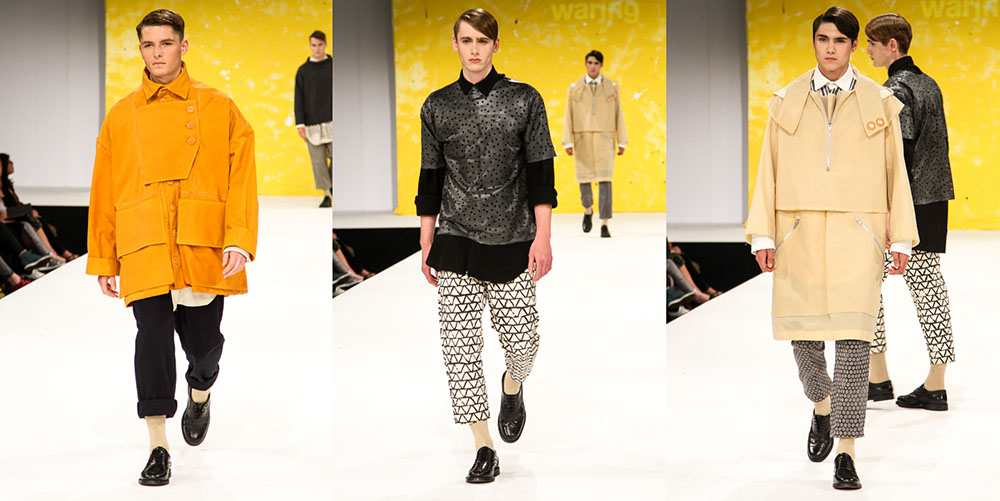 Holly Waring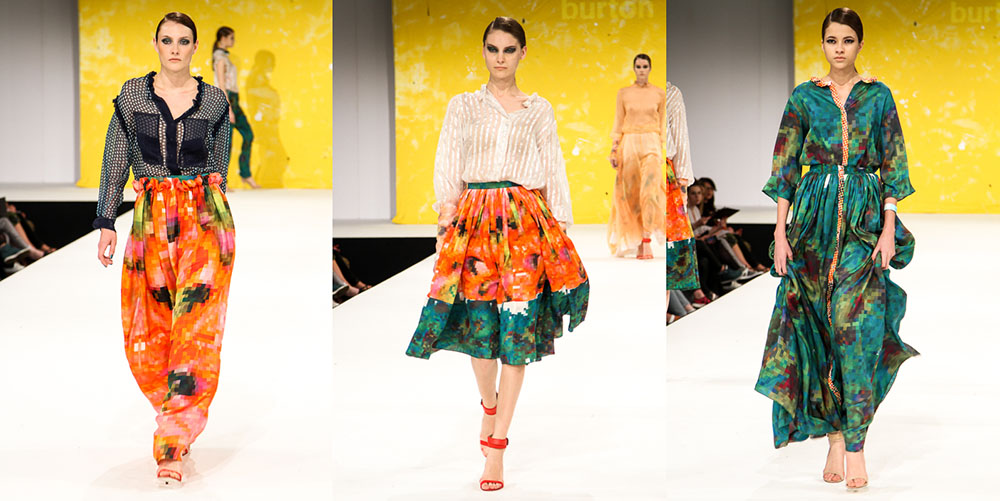 Nina Burton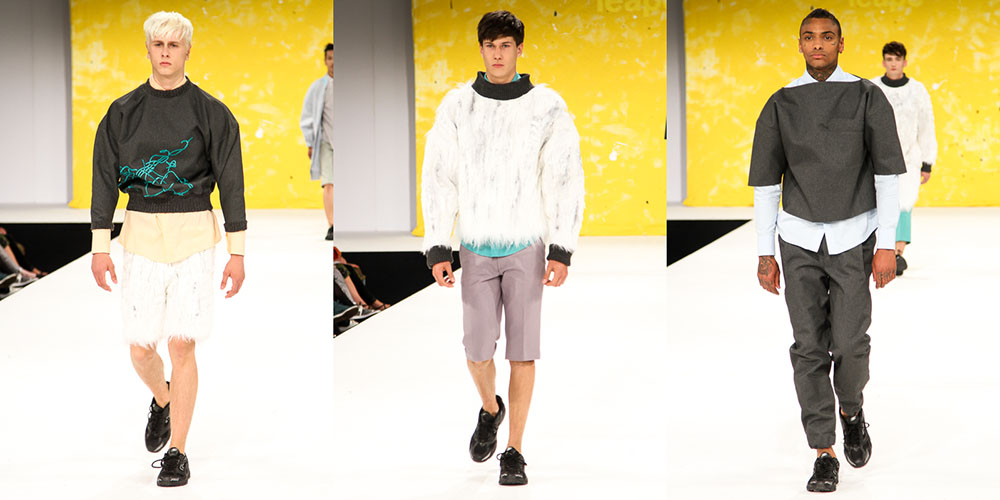 Ria Leape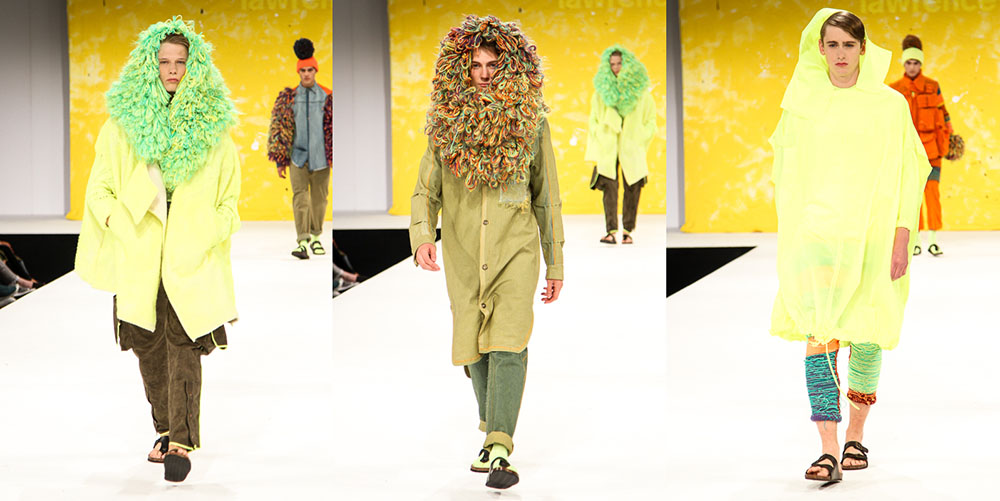 Melissa Lawrence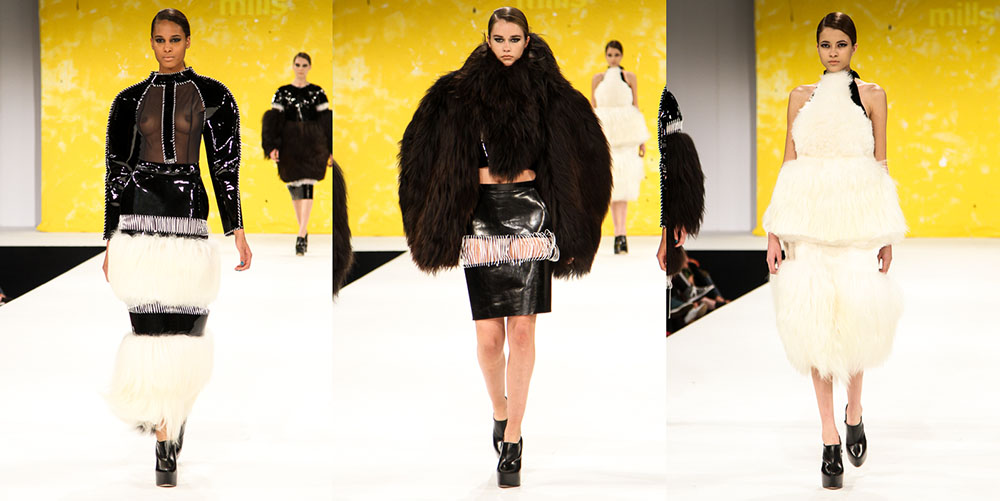 Robert Mills