Every year Kingston pulls in the biggest crowds and is one of the most talked about shows of the season. The quality of work and the output were phenomenal, with the 'deconstruction' of pre-established conceptions in garments, particularly of tailoring, being the thread that brought the majority of the 24 collections together to create a cohesive experience.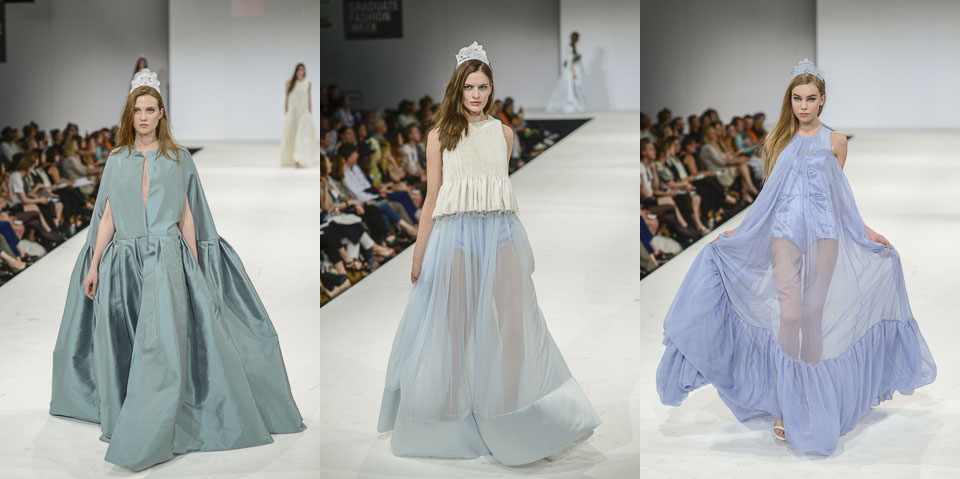 Elena Gatsenko created the vision of an ethereal princess, a particular see through flowing dress provided a major wow factor, in combination with the adorable hand-made lace tiaras made by KOKOSHNIK the models carried. It was a perfect combination of girly yet elegant, the predominantly teal garments were a definite highlight.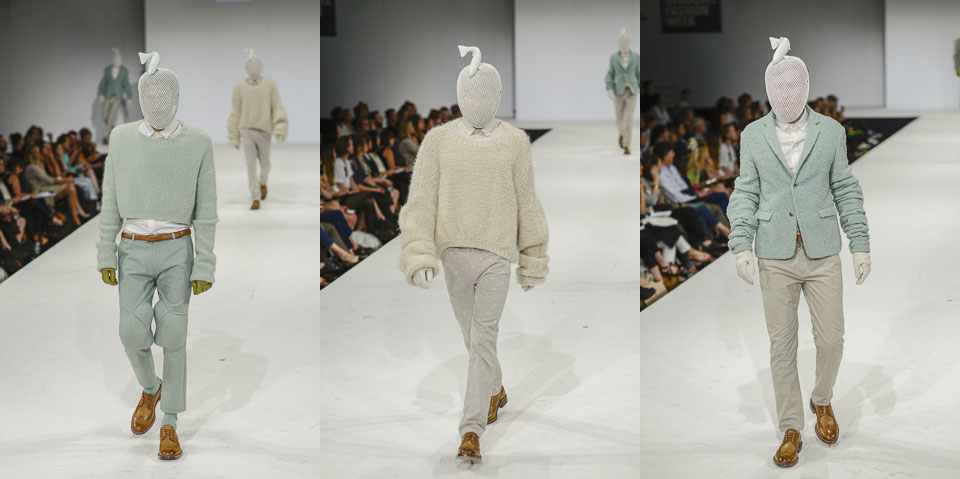 Inspired solely by old photographs of her grandfather, Laura Teasdale's blazers were padded and made look models like hunchbacks in the most flattering way possible. With an incredibly refreshing colour palette of opaque greens and beiges she used wools and leathers to create an elegant collection that was styled with eye-catching mesh masks that resembled Olympic fencing attire.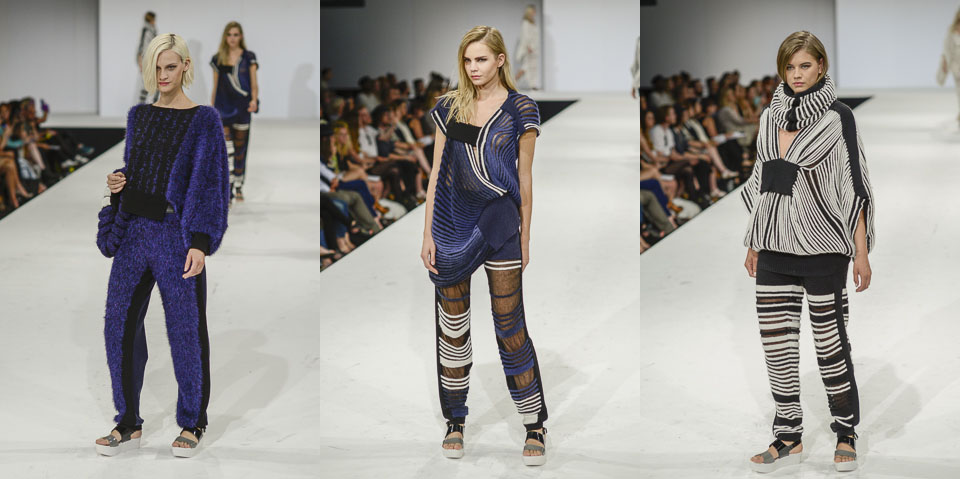 Lucinda Popp's collection consisted of intricate knitwear inspired by tribal artifacts, the designer is definitely one to watch as she's already garnered considerable attention from industry and media. Mohair and modal yarns were used to create this dramatic and energetic collection that featured knitted pencil skirts and ondulating stripy tops which were subtly highlighted with leather trimmings. It was a showcase of sophistication and great craftsmanship .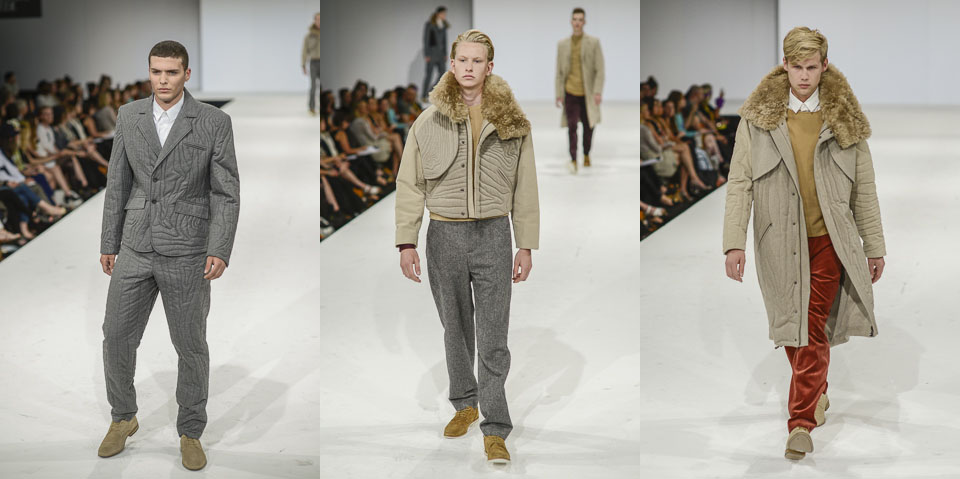 Marios Alexandrius produced a dashing menswear collection. Corduroy, moleskin, and cottons in shades of burgundy and grey made his work classic yet forward thinking. Suits and shirts were contoured with heavy stitching in wave-like shapes to create very textured garments adorned with heavy fur collars, made to resemble copper mines where his grandfather used to work.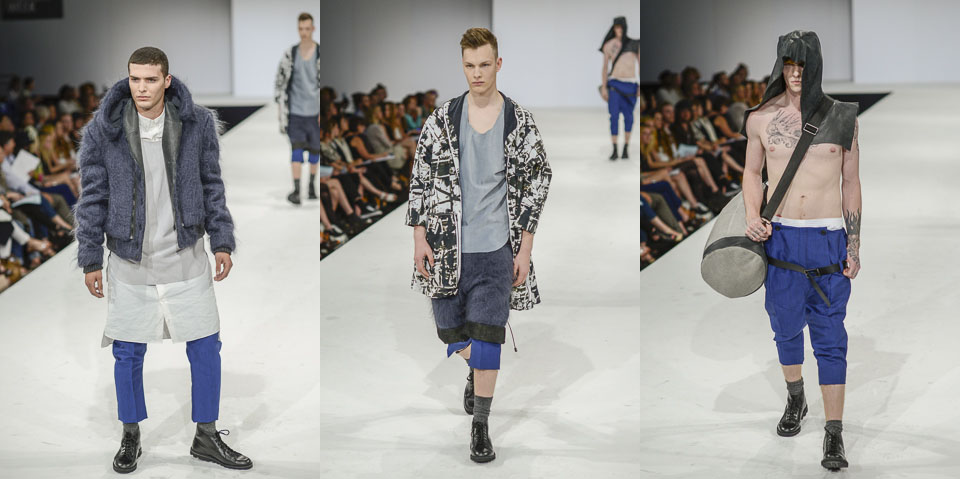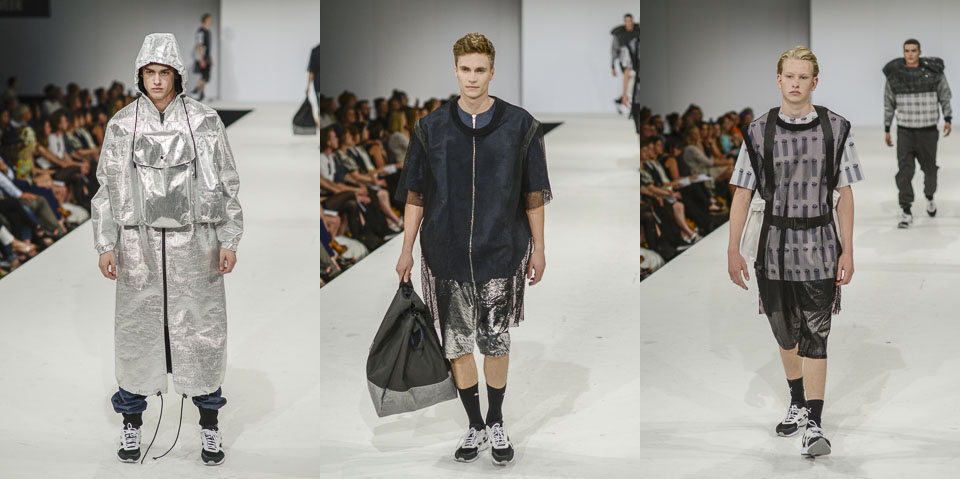 Elsewhere in menswear design, Rhiannon Silvester, soft suede leathers juxtaposed with hard leathers and denim to create a feeling of incarceration. Long shirts, hidden pockets, and a wonderful layering of materials made this collection feel very wearable and current. Whilst Shirley Webb's model strutted wearing an oversized puffa covered in zippers and bags, with shiny silvery survival attires her collection was the most futuristic looking of the bunch.
Kingston's BA (Hons) Fashion course was ranked third in performance in the UK this year. The University has nurtured and seen talent flourish into higher ground and become established, successful, and most importantly innovative designers that continue to push the boundaries of fashion.
– Walter Ugarkovic
– Photography: Naian Feng
CLASS OF 2013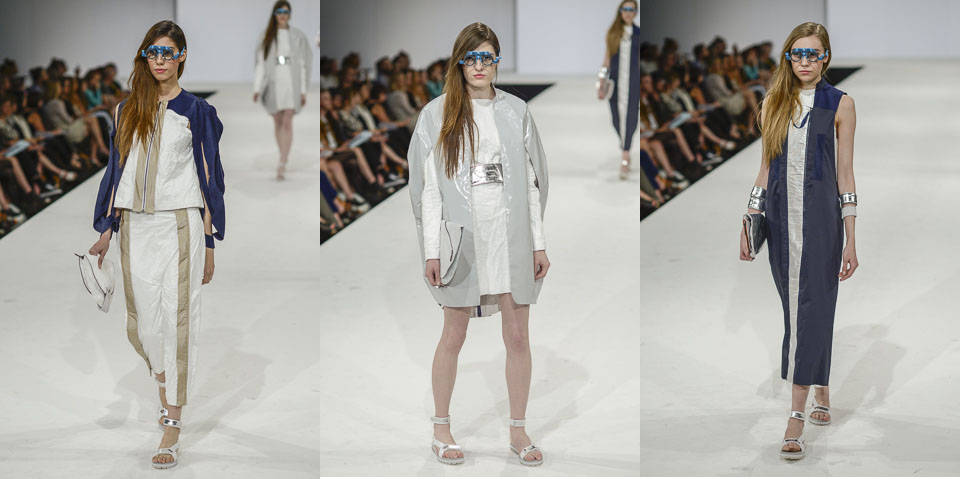 Victoria Smith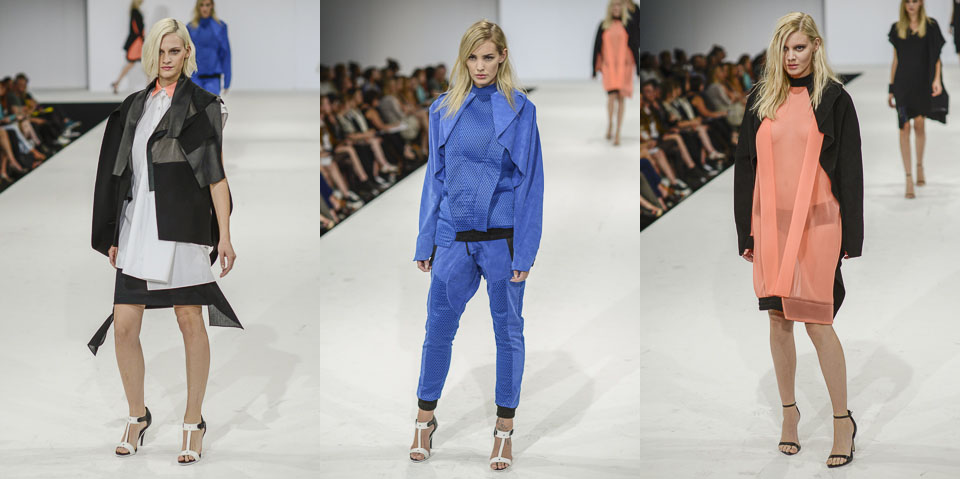 Luca Castrezzati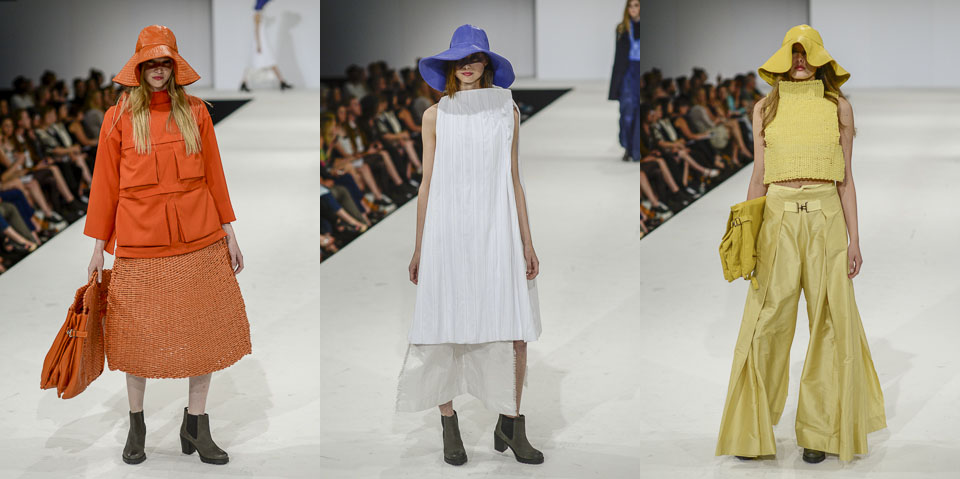 Zoe Wells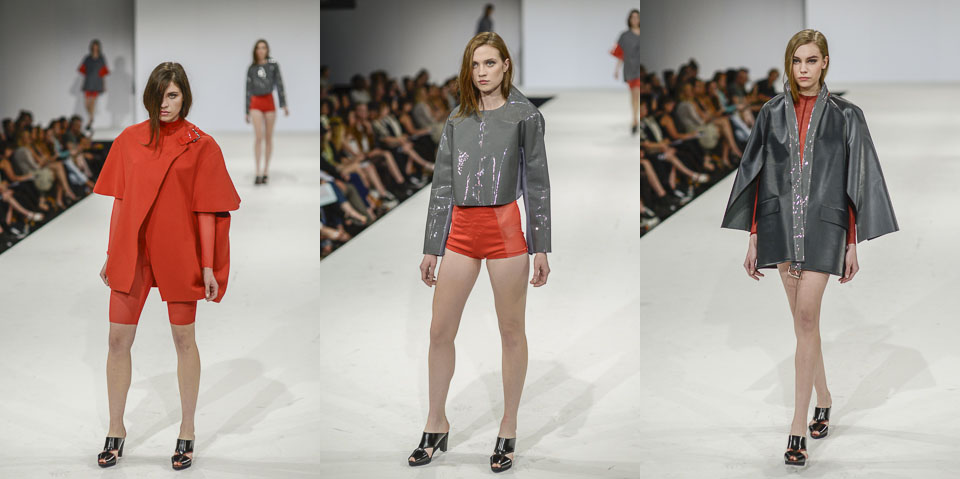 Sarah Buchannan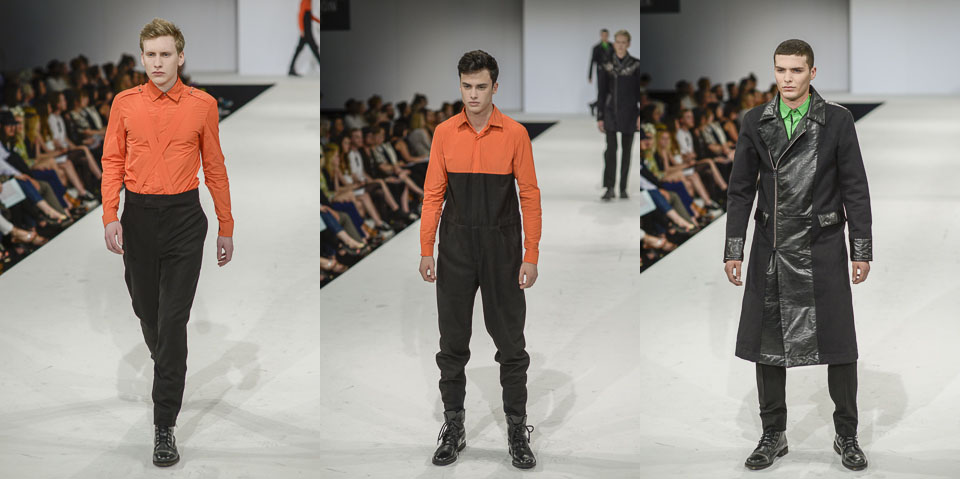 Nicole Gerlach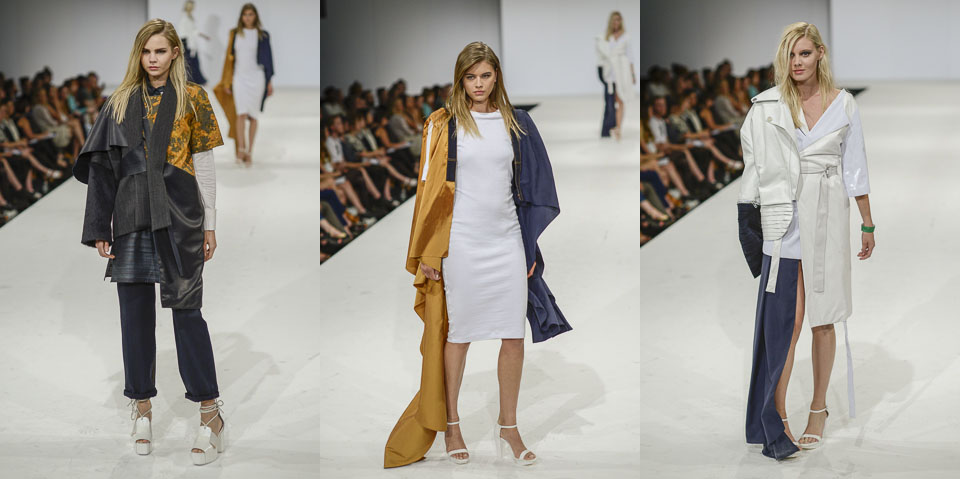 Rosie Ingleby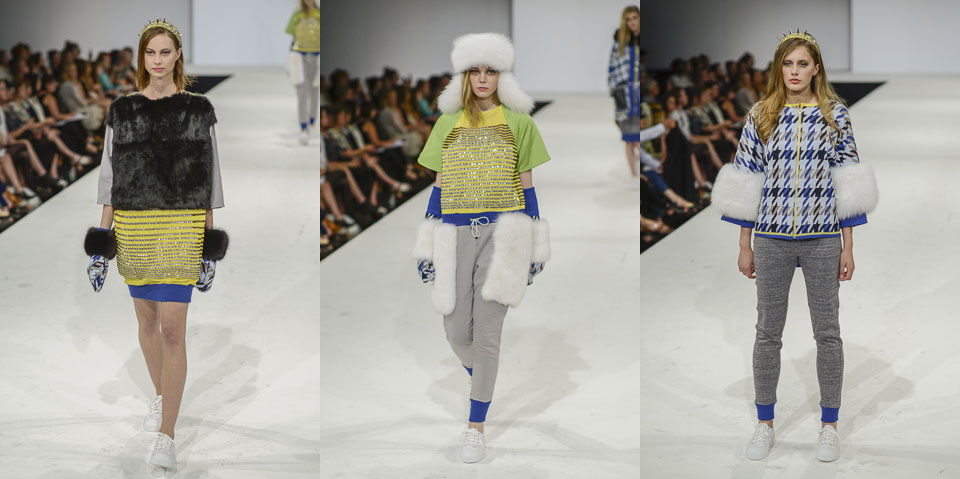 Christine Kinson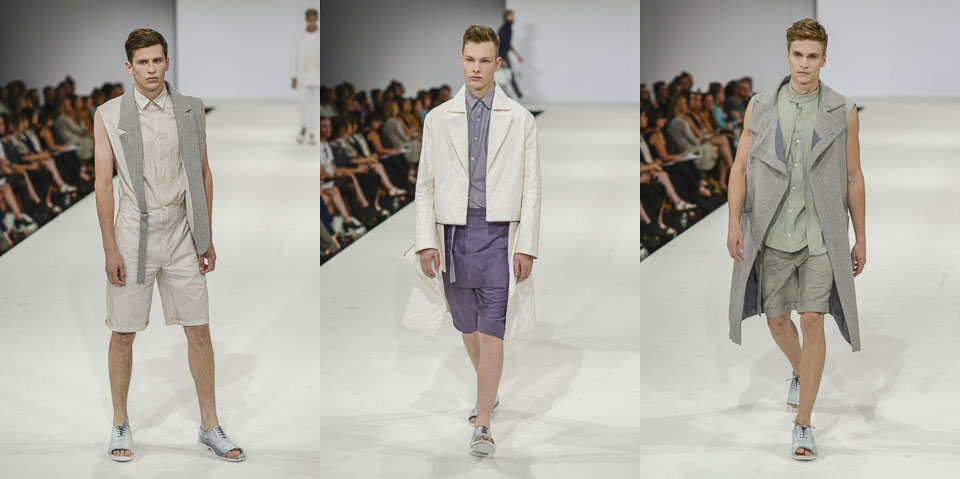 Chandni Vora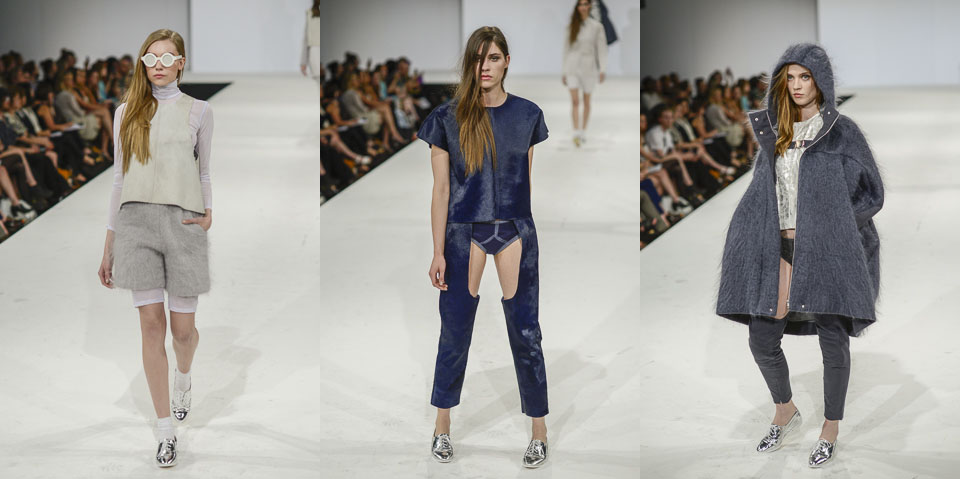 Lauren Golding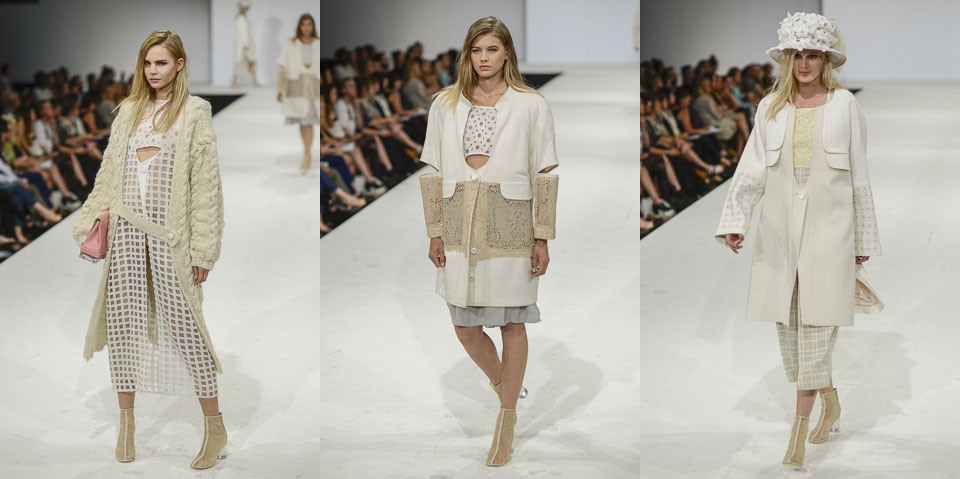 Yi Yin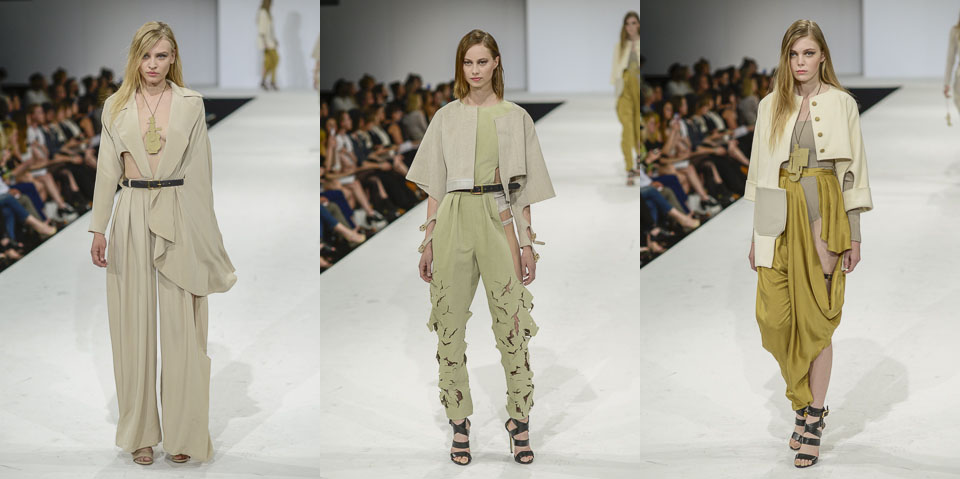 Charlotte Barrett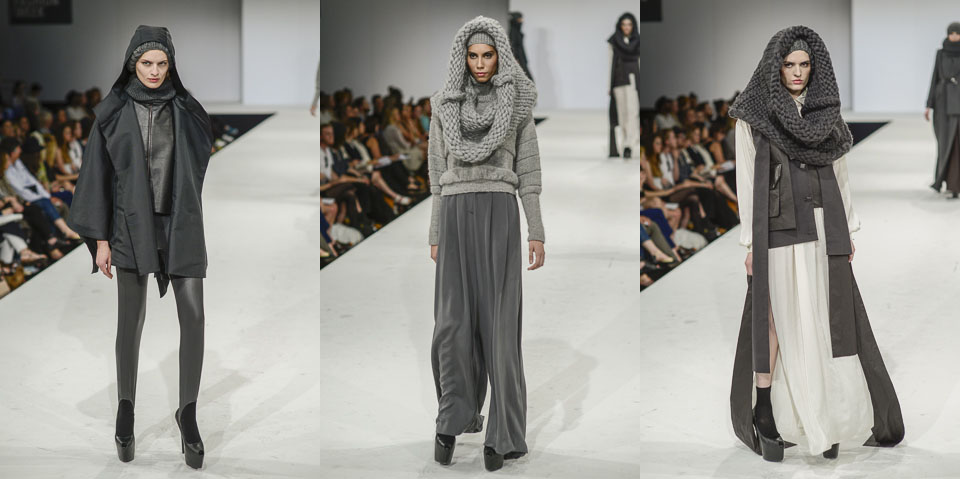 Anna Yates-Housley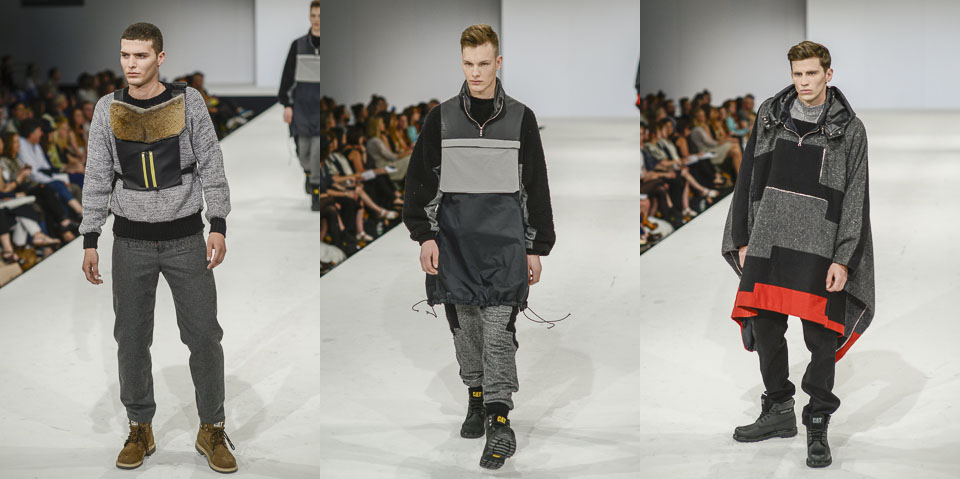 Elise Ngobi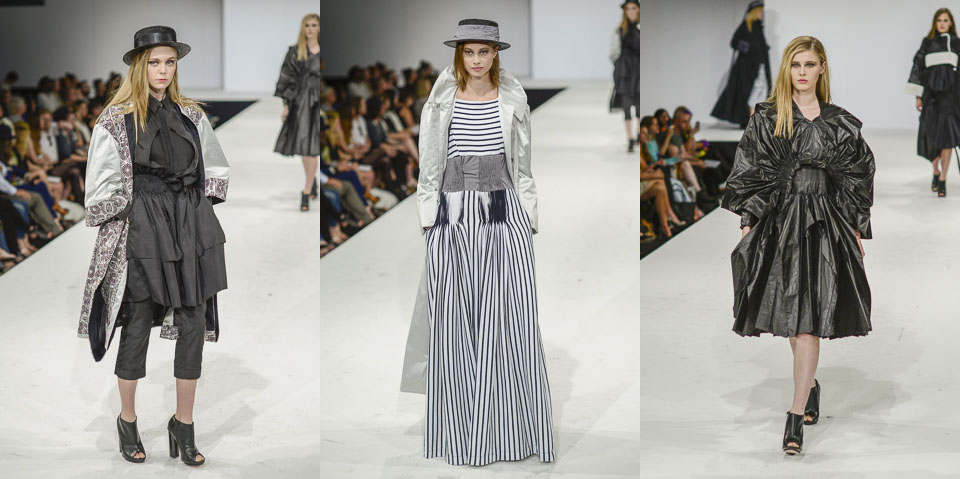 Nolwenn Faligot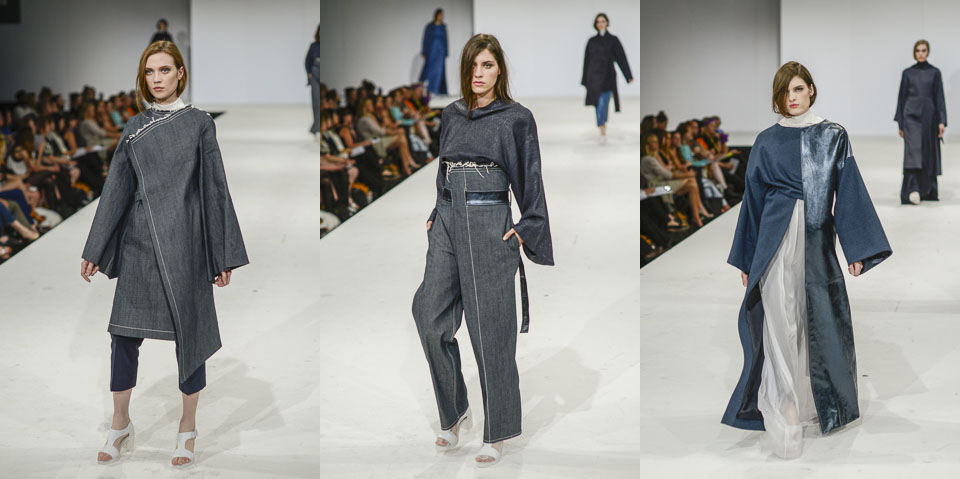 Elin Olssøn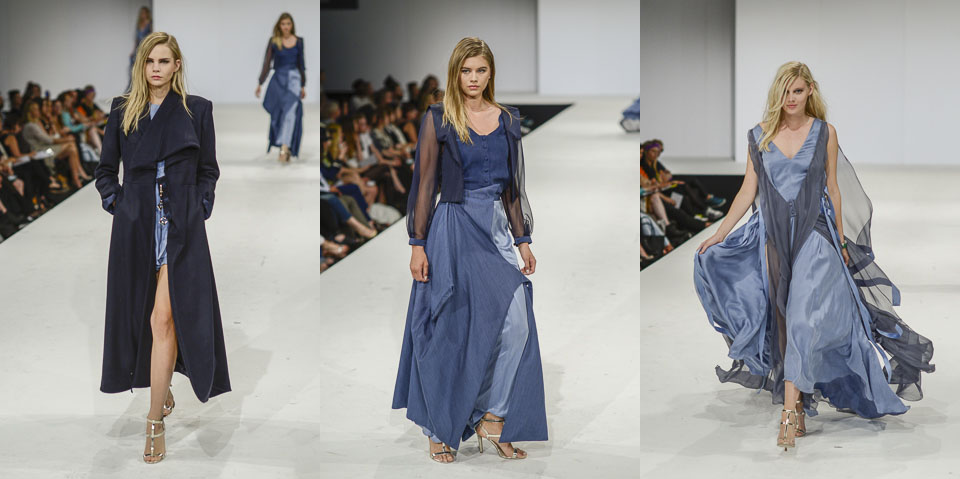 Maria Yepantchynsava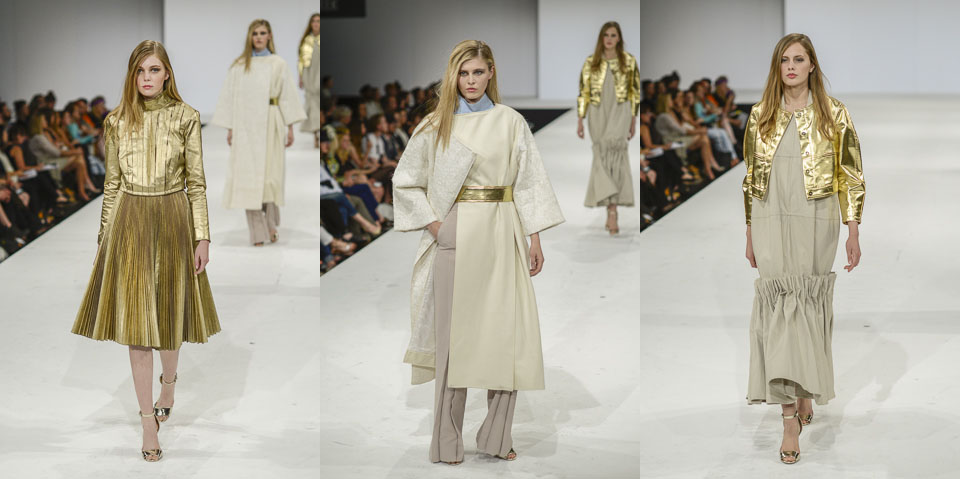 Alexandra Caudwell
Amy Heath