Audience expectations were high for the Istituto Marangoni show, and not without reason; recognised for its campuses in Milan, Paris, London and Shanghai, the institute has produced the likes of Franco Moschino, Domenico Dolce and Carolina Castiglione, and promises many more great names amongst the exciting final collections from its new graduates.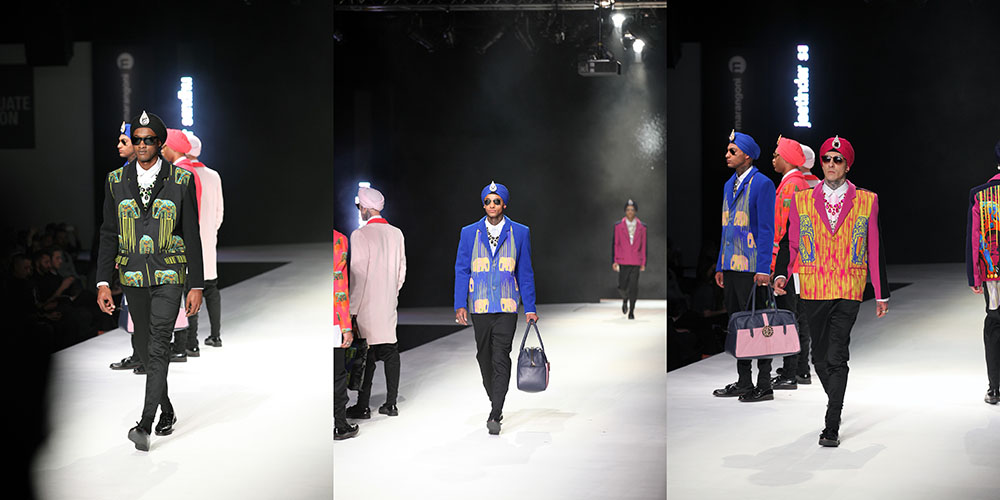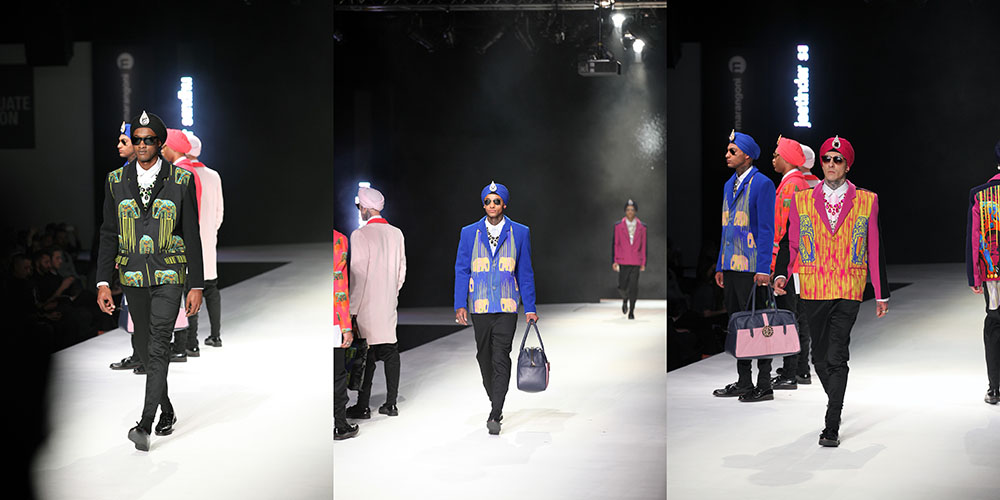 Jeetinder Sandhu's bold menswear collection combined Eastern and Western influences by placing classic dress shoes and the staple white shirt with a series of blazers in cerise, cobalt, black and white, with contrasting panels, gold detail, and vivid artwork across the back of each garment. To complete Sandhu's reference to his Indian heritage, the models wore turbans in corresponding jewel tones adorned with giant gold pins, creating an overall look as uncompromisingly modern as it is provocative.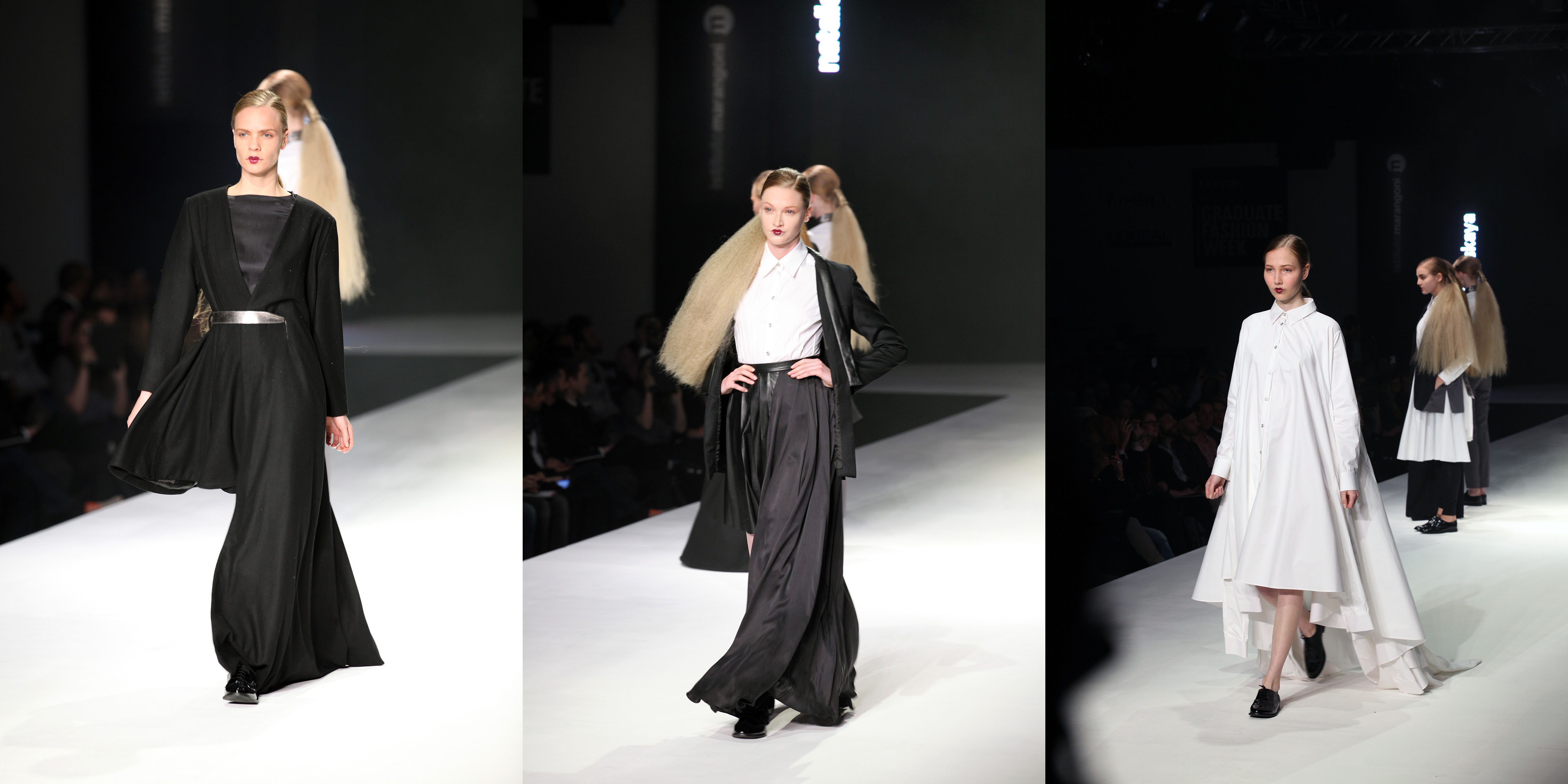 Natalia Troitskaya's austere collection was a nod towards YSL's classic 'Le Smoking', toying playfully with proportion and utility. Using a strict monochrome palette, Troitskaya's reimagining of the traditional dress suit saw trousers given new purpose as a skirt, tailoring expanded and reworked to make garments completely adaptable to one's mood, and one white cotton shirt-dress, composed of twenty sleeves in total, magnified to balloon-like volume.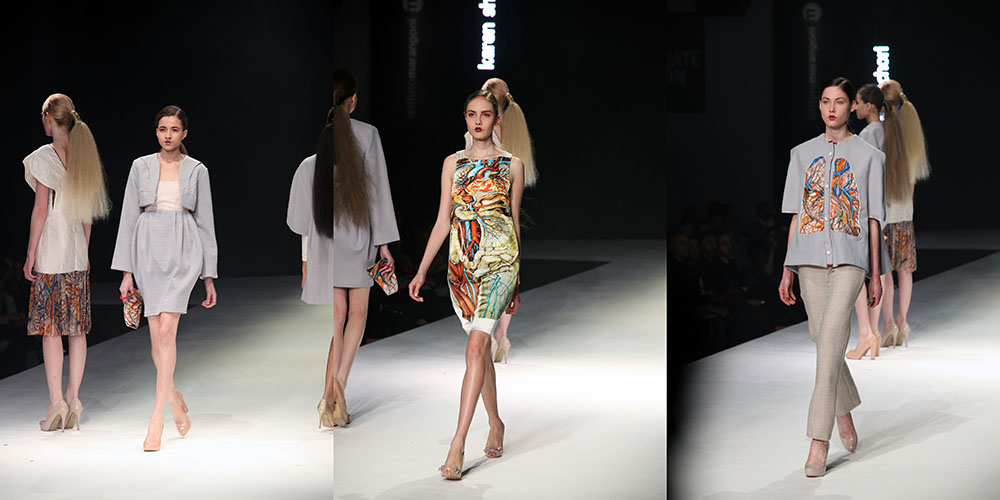 One of the most memorable designers from the show, Karen Shechori utilized a variety of nude and grey tones alongside prints exposing the human repiratory system, as in a biology textbook, to explore deeper ideas of the inner and outer layers of one's appearance. Otherwise simplistic and feminine dresses and jackets featured mischievous cut-outs in the shape of lungs, to expose the anatomical illustration in vivid reds and blues underneath, emphasising the underlying universality of the human body.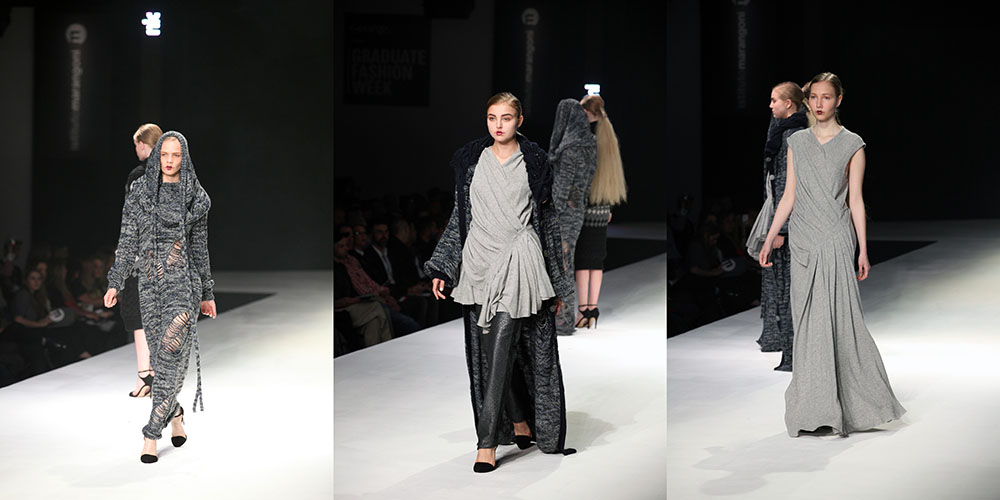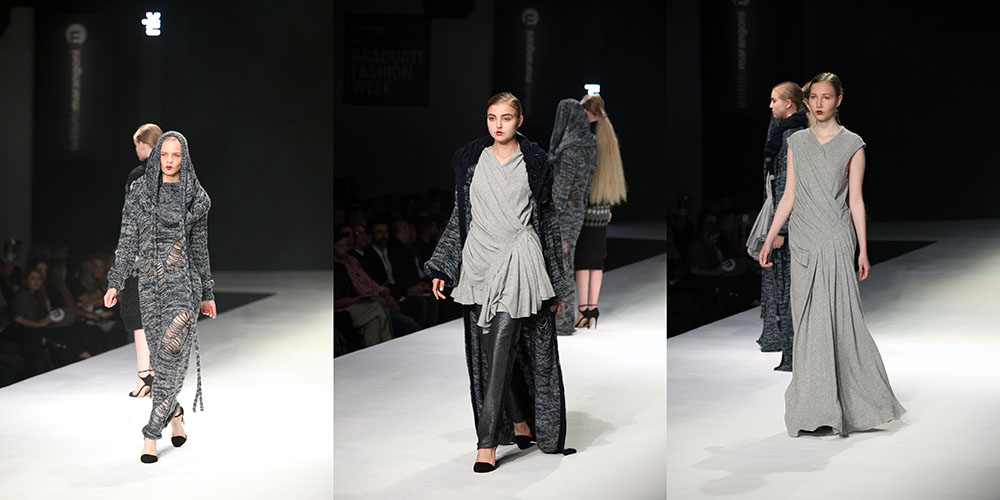 Working predominantly with machine knitting, Nicole Pacini showed an impressive collection of intricately woven chessboard knits in grey, black and white, held together with sportwear details in cuffs, collars and hoods. Strongest of all the pieces, though, was a pale grey floor-length dress complete with carefully manipulated holes and ladders to expose the skin underneath, which was so fine in texture it appeared almost silk-like. Defying expectations of wool as a bulky, winter fabric, Pacini's expansion of the traditional boundaries of knitwear was a refreshing change.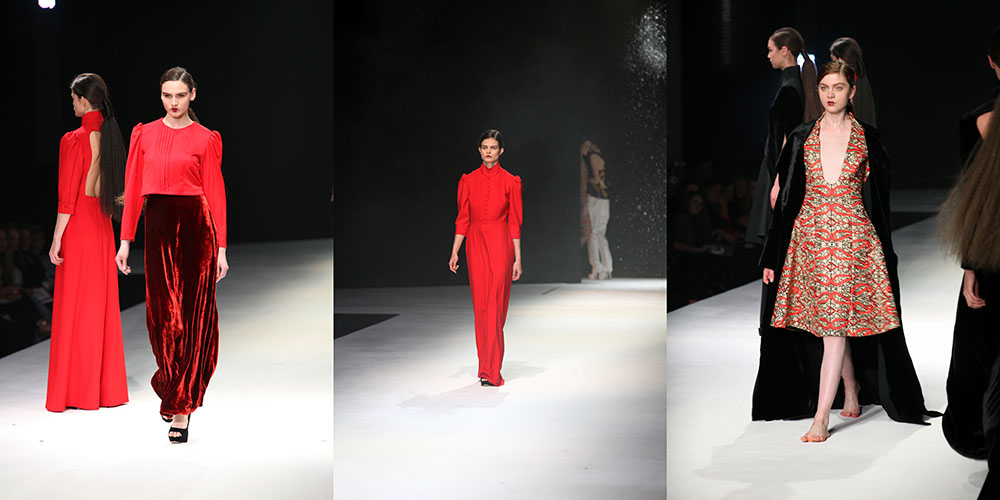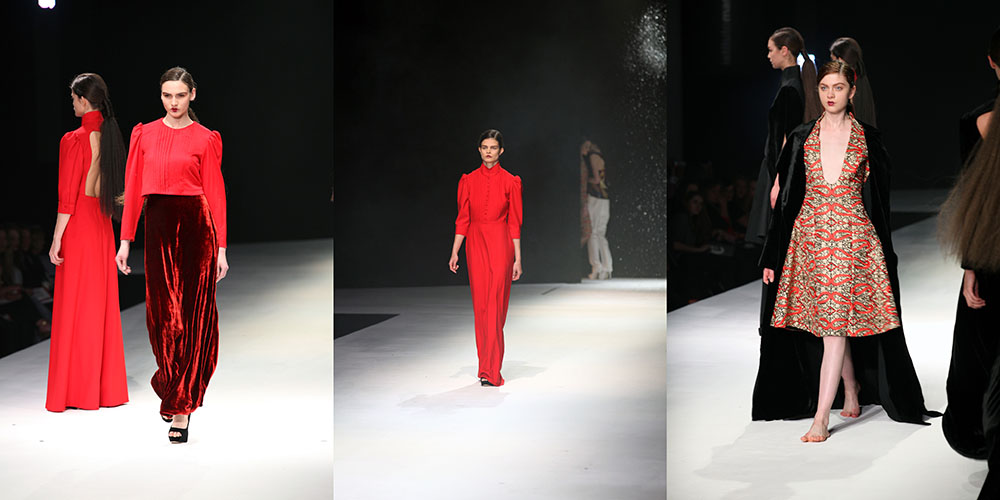 Sofia Metsoviti's modern take on royal clothing had an atmosphere of medieval glamour about it, showing heavy velvet layers alongside red and gold jacquard fabrics. Amongst the floor length gowns and heavy overcoats, however, the keyhole back-detail of one regal dress, or button-to-floor aspect of another, ensured an element of sensuality to offset the historicity of the collection, keeping it exciting and contemporary.
Words: Maisie Skidmore 
CLASS OF 2013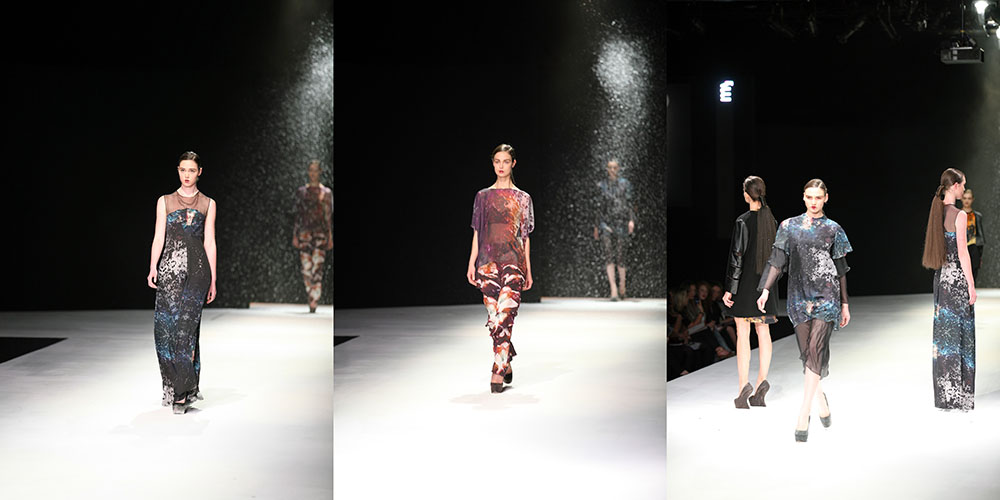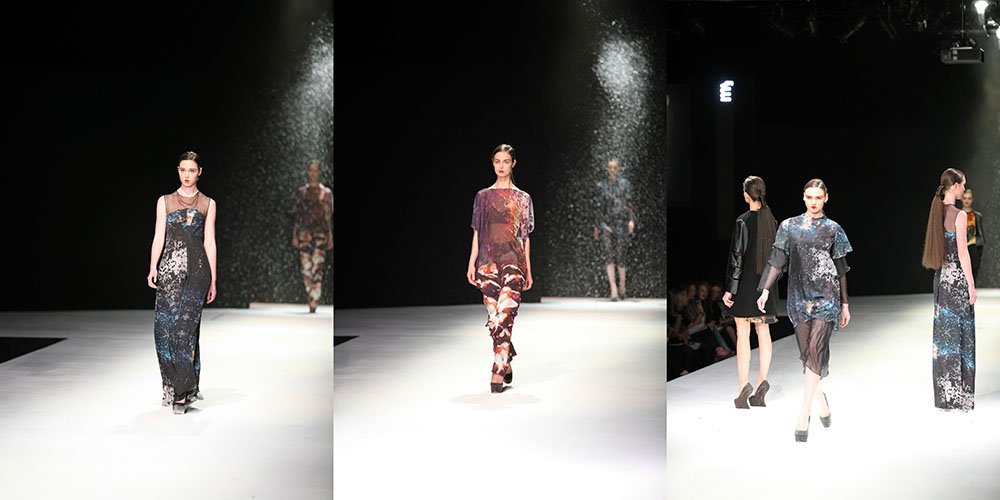 Myrto Stavropoulou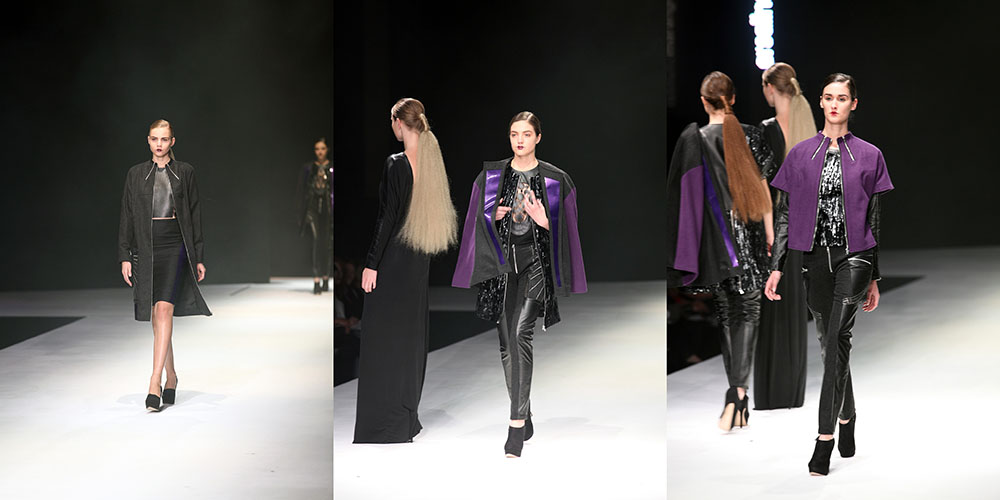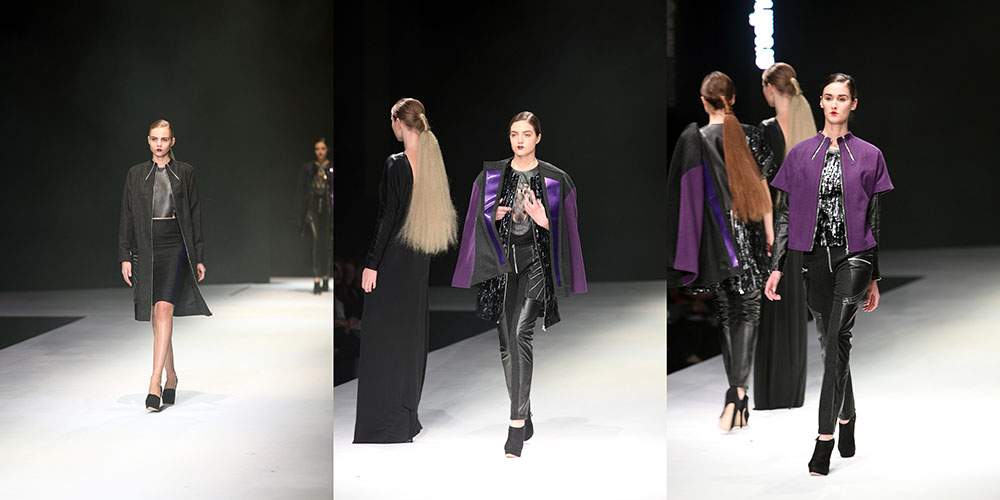 Ersalina Lim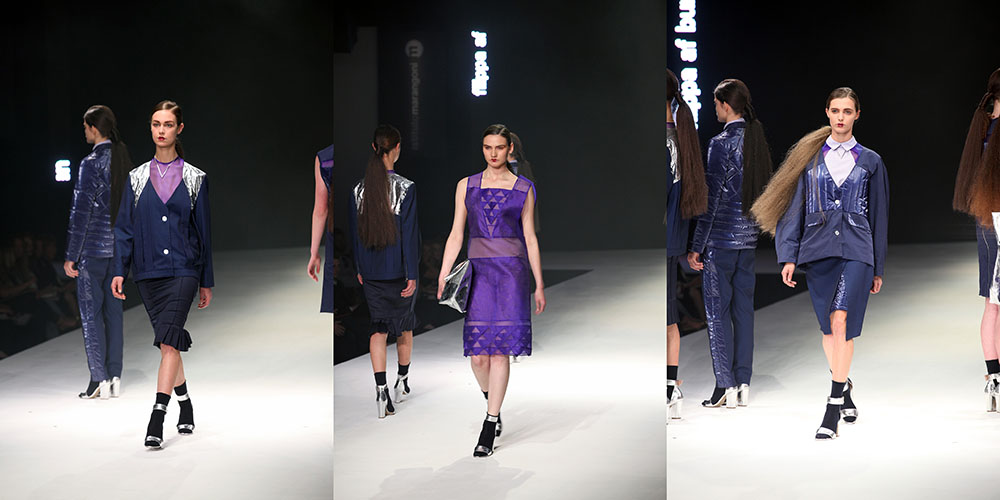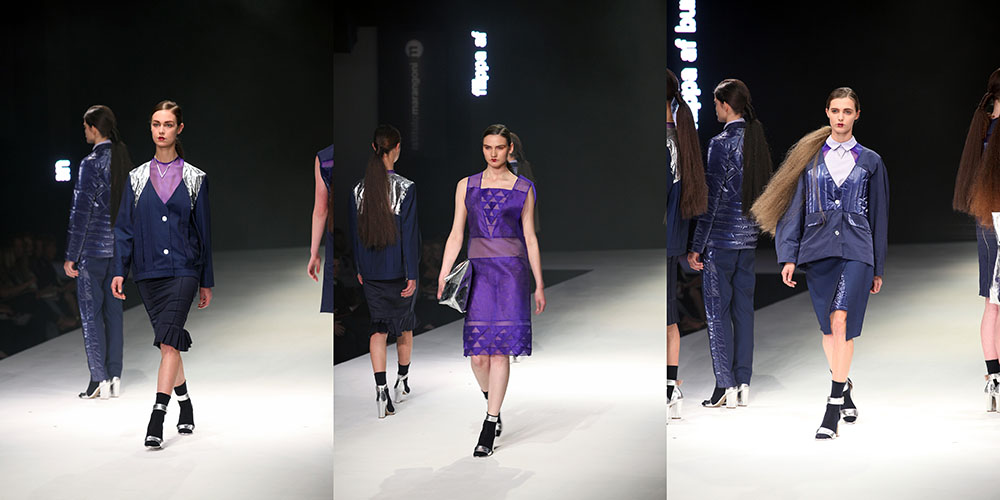 Fillippa af Buren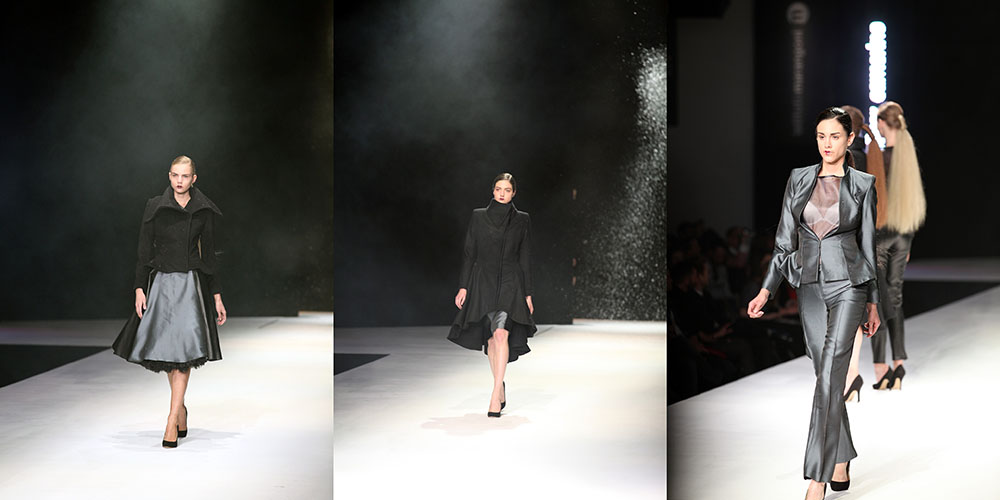 Oliver Camerino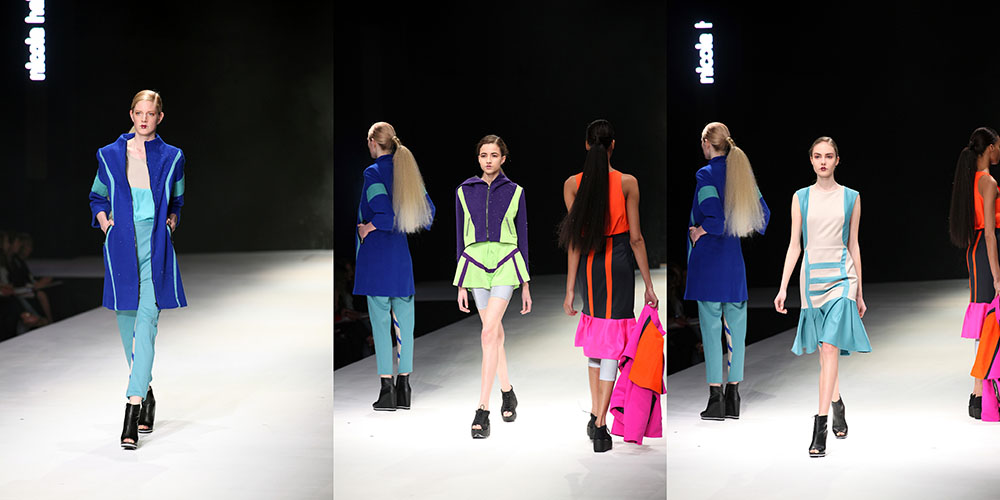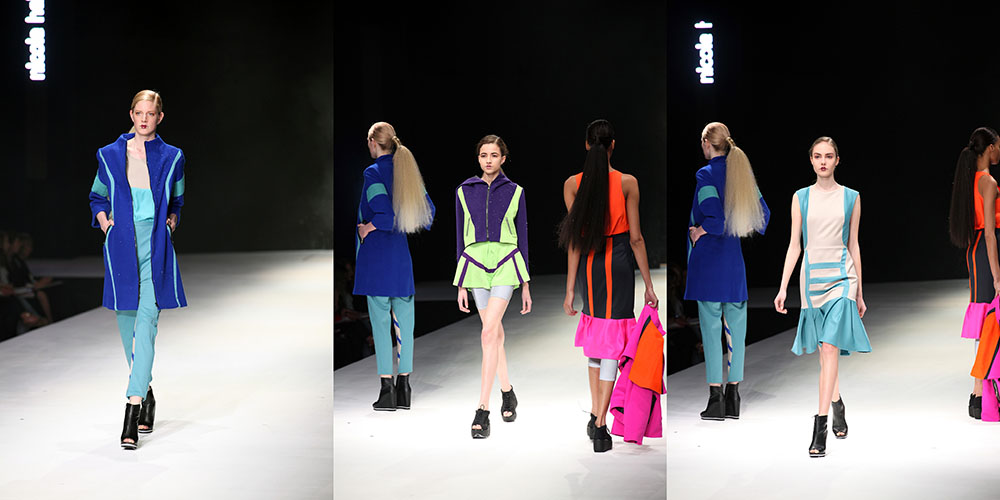 Nicole Haber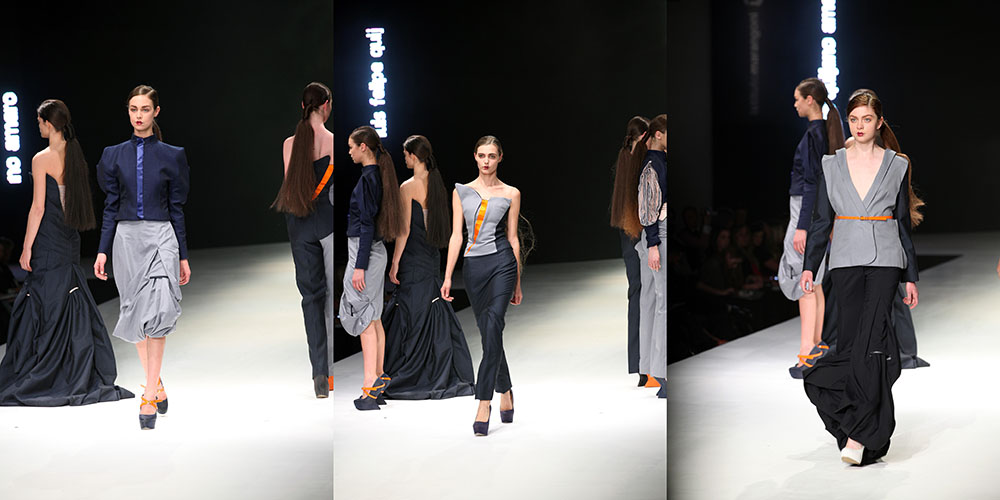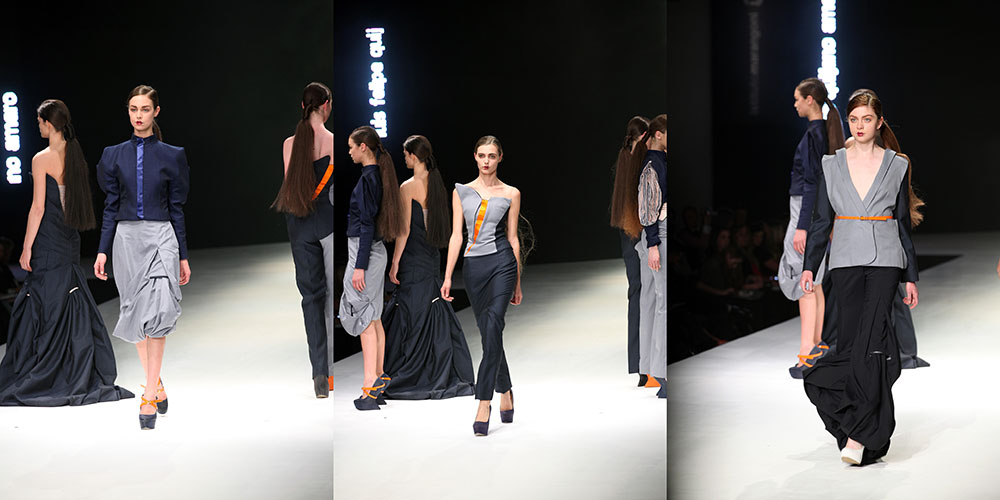 Luis Felipe Quijano Amaro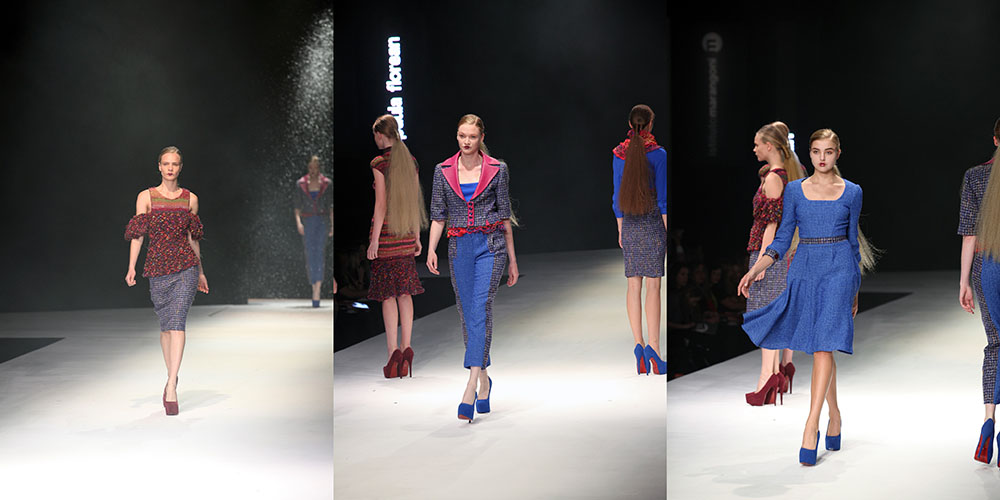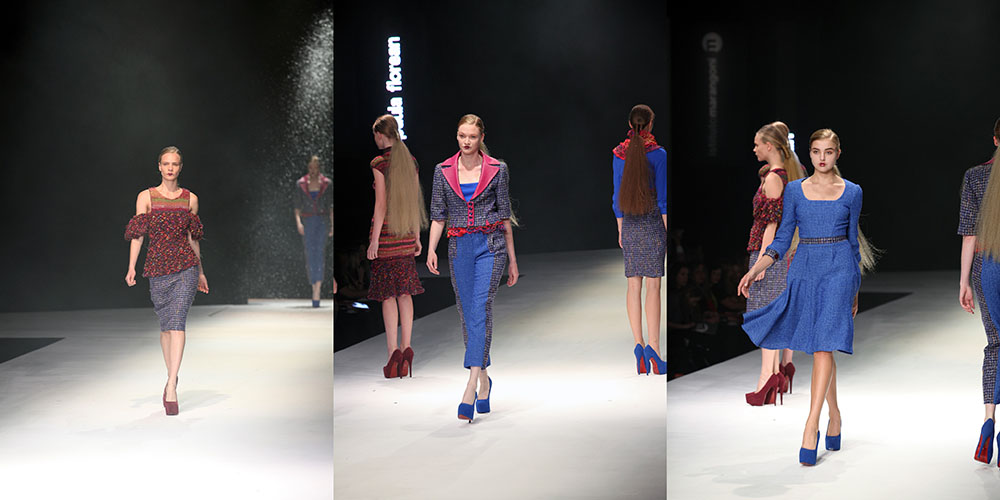 Paula Florean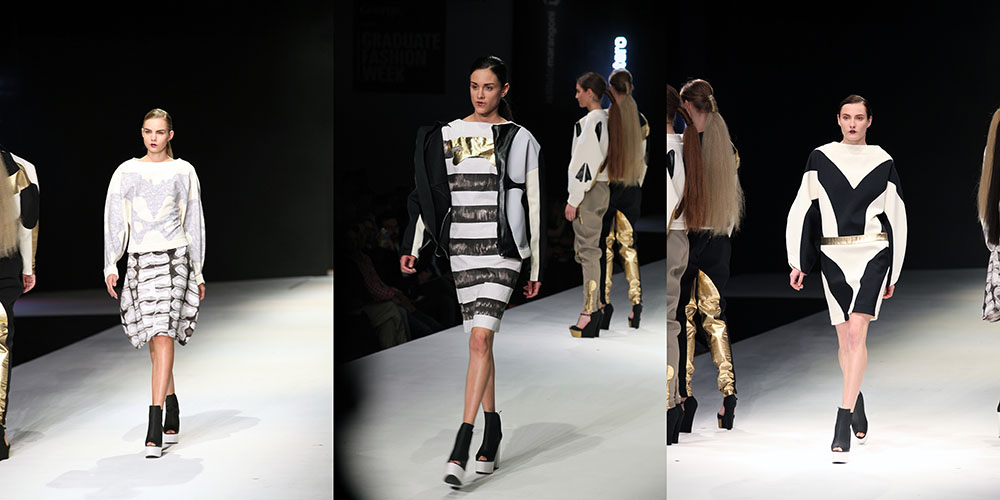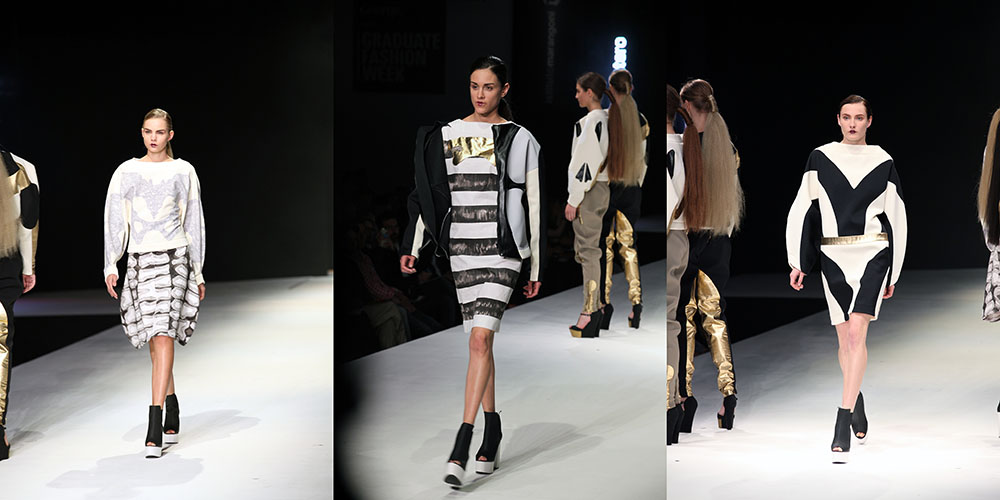 Paola Quintero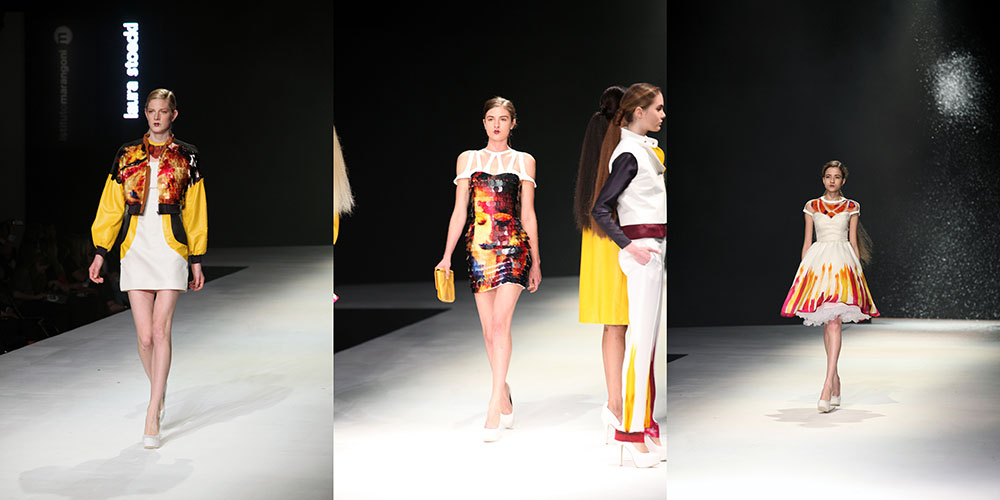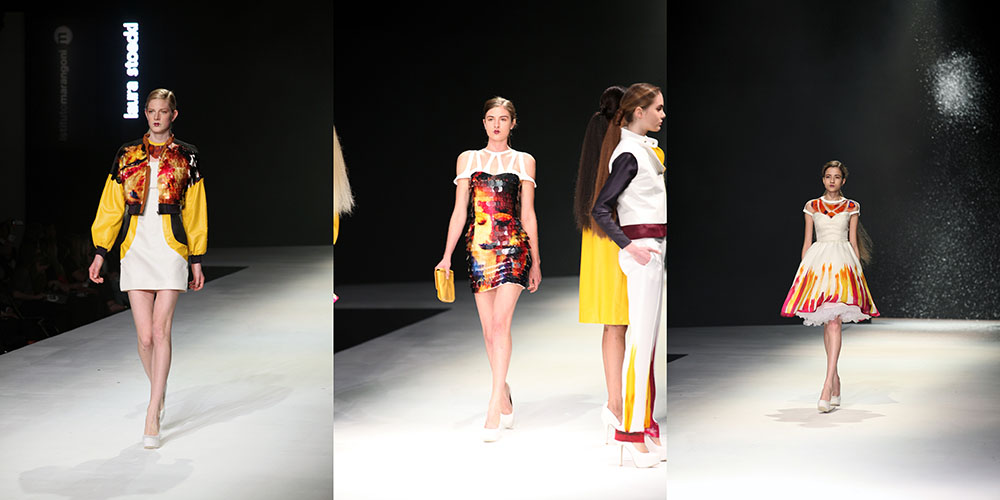 Laura Stoeckl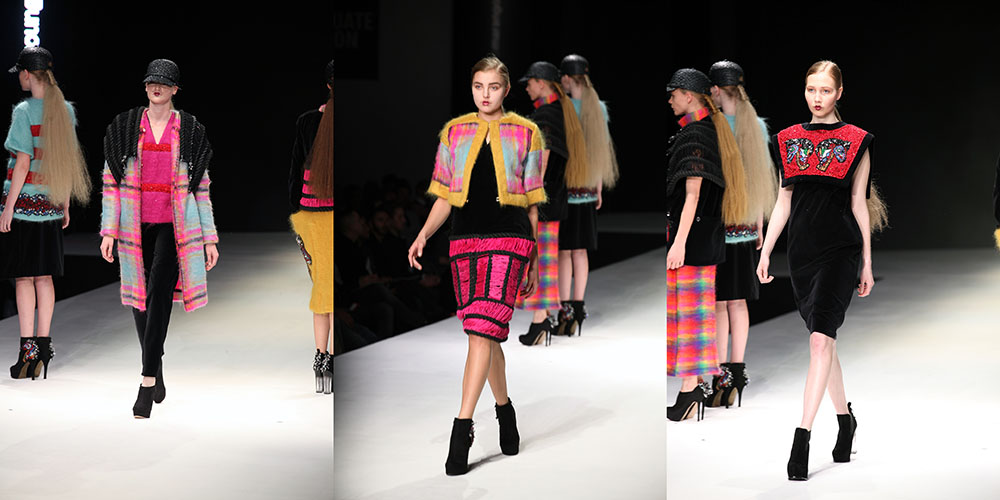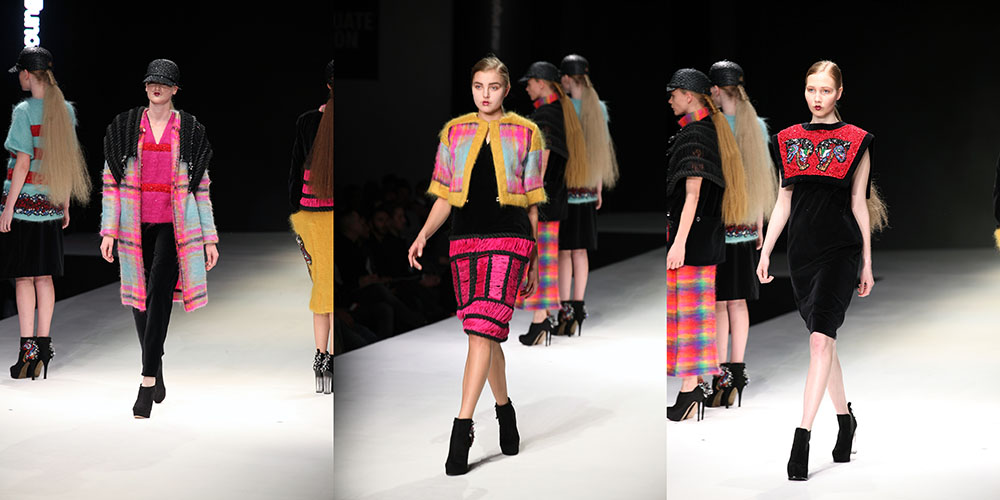 Ayoung Ji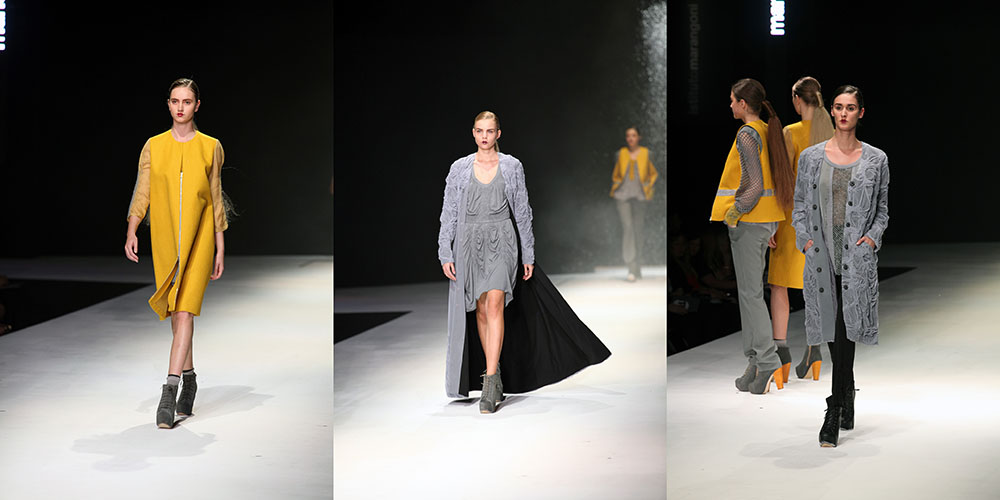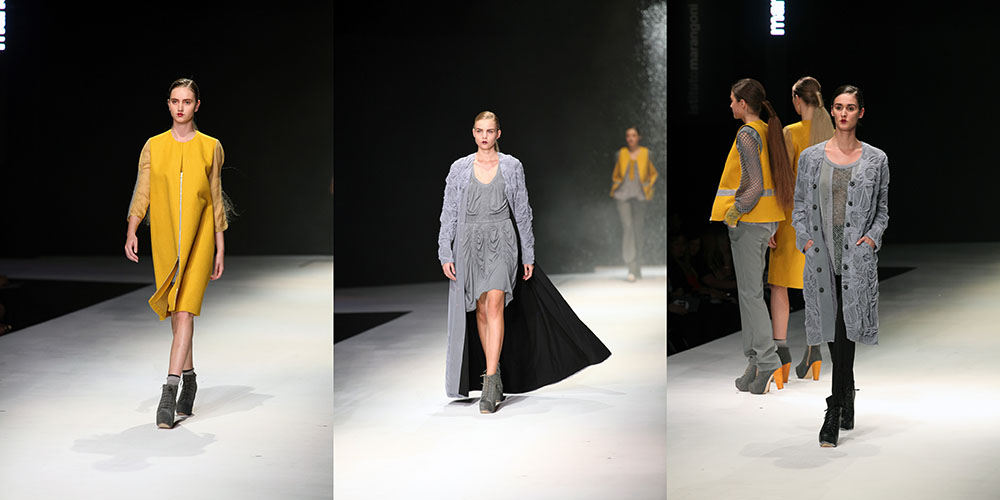 Maria Moiseeva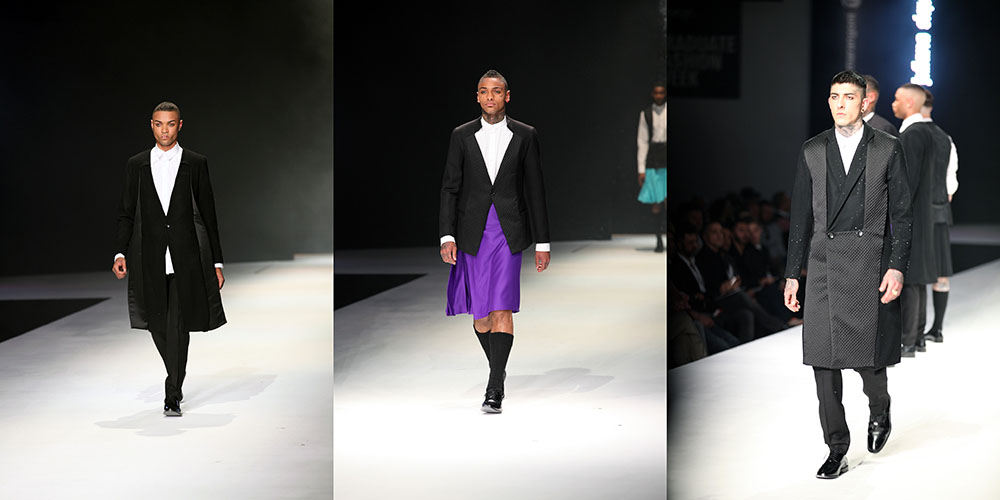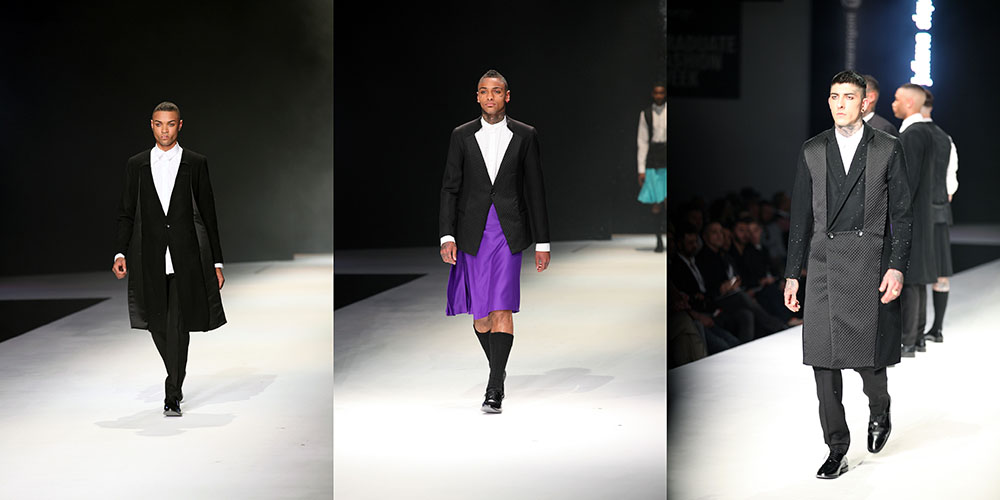 Juliana Siquera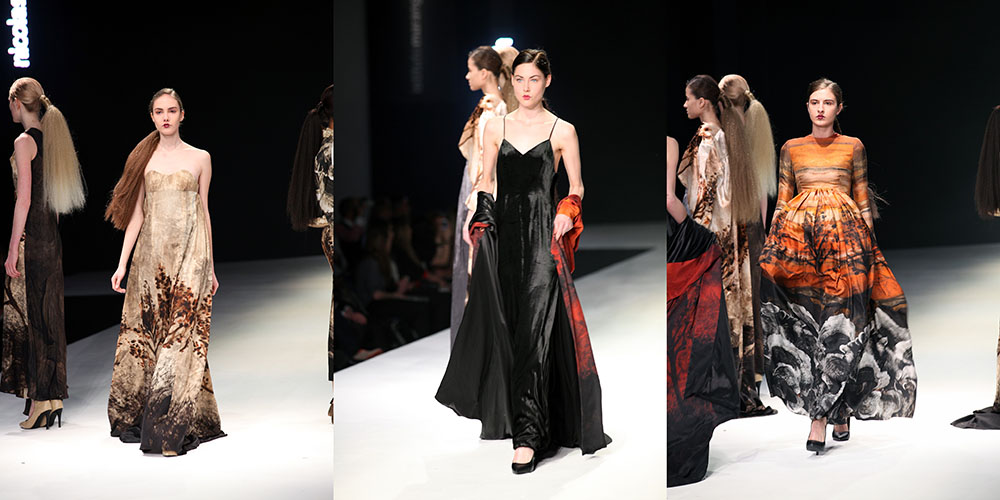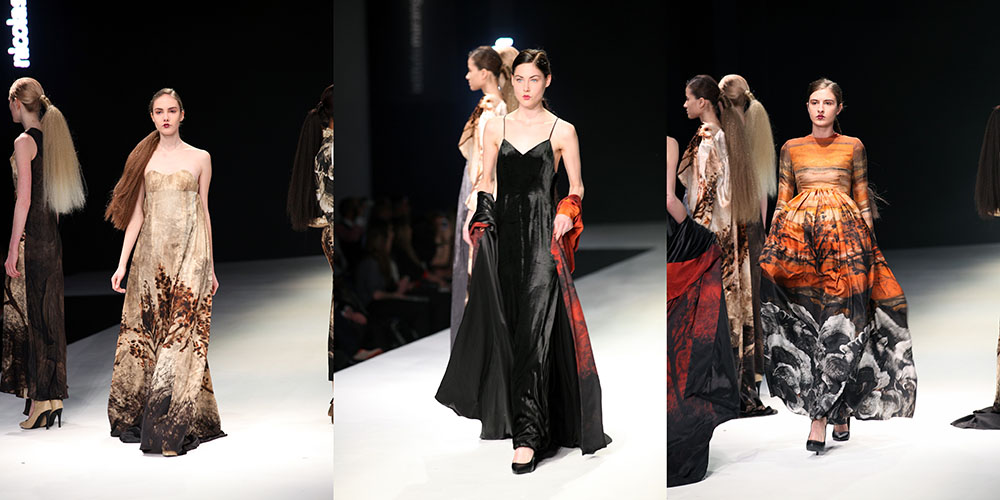 Nicolas Wirth
Photography: Justin van Vliet