This year at Graduate Fashion Week, marked the first show for international talent. With a line-up of graduates from Germany, Italy, Turkey, France, Taiwan, Pakistan, Denmark, Norway, Israel, Japan, and the United States, there were myriad fresh and inventive designs to be seen.
Female models had hair plaited to the side, all with minimal make-up – a look that had no doubt been carefully constructed by Kathryn Dartnell (Haringtons), Lisa Rhead (Barbara Daley) and Michelle Webb (using Rimmel London) so as to keep the focus on the innovative garment construction techniques on display.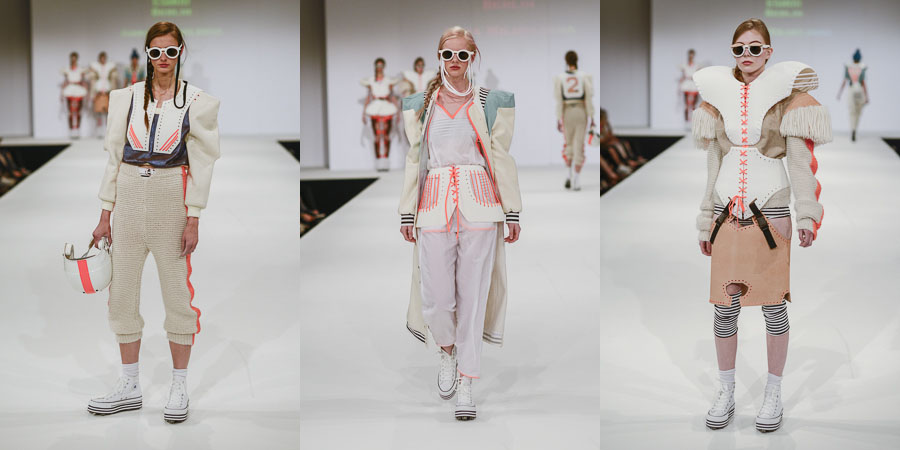 Opening the show from Esmod Berlin was Anna Wilhelmina, bringing her A-game with an American football inspired collection of sports luxe pieces. Exaggerated shoulders, boxy laser-cut leather jackets and knit joggers, all with mint or neon accenting for Wilhelmina. Wearing rounded white sunglasses or a beanie, models stormed down the runway to adrenaline pumping music.
A different direction was taken by Syed Hamma Sohail Sadiq's subdued and elegant designs. From the Pakistan Institute of Fashion Design, hers was a soft and flowing collection made up off-whites with sandy, dark brown and black accessories.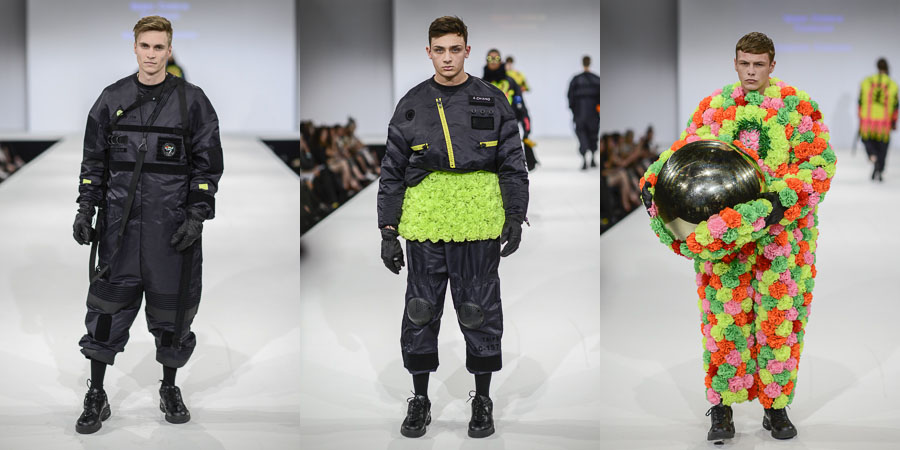 The One With the Award was Angus Chiang's set. Representing Shih Chien Taiwan, Chiang scooped the International Show Award for, what has been described as, his "psychedelic space man collection". Male models in oversized black boiler suits with bright detailing like gold tinsel or a neon Chinese dragon, were well received with laughs and whoops. The loudest applause was saved for the final model whose suit was made of neon pom-poms and accompanied by a huge, reflective helmet.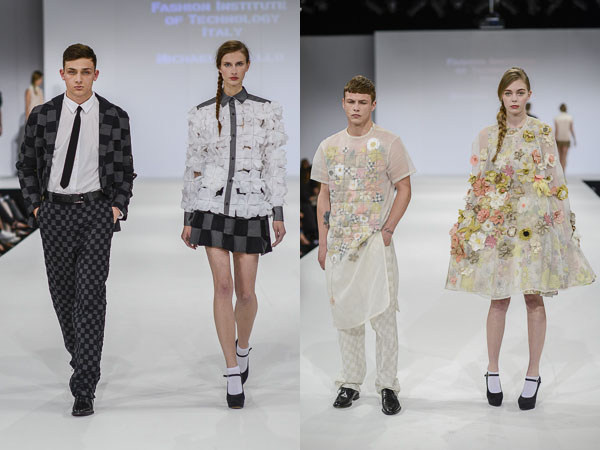 It was Michael Maiello's collection from the Fashion Institute of Technology Italy however, that was perhaps the loveliest of them all. A His and Hers of grey/black checks for him and earthy coloured appliqué flowers atop organza for her. Maiello's pretty pieces were greeted with many a smile and a constant stream of camera flashes.
– Veebs Sabharwal
– Photography: Naian Feng
CLASS OF 2013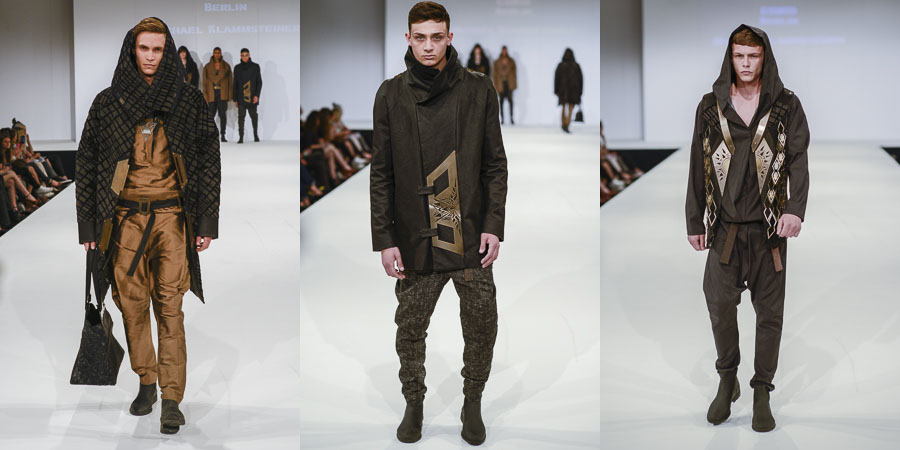 Ran Bi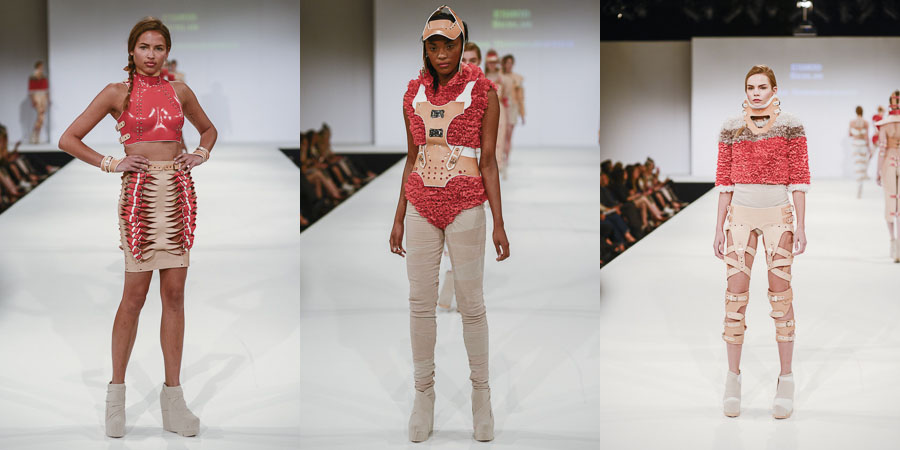 Marina Hormanseder
Carmina Blank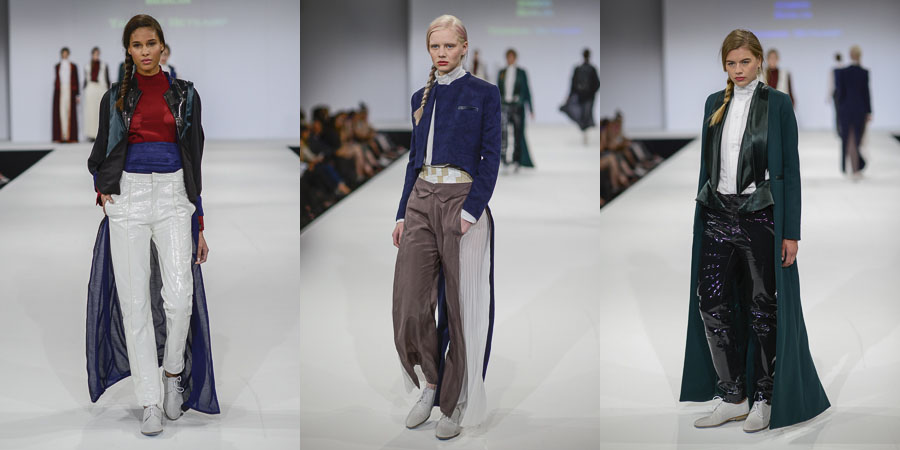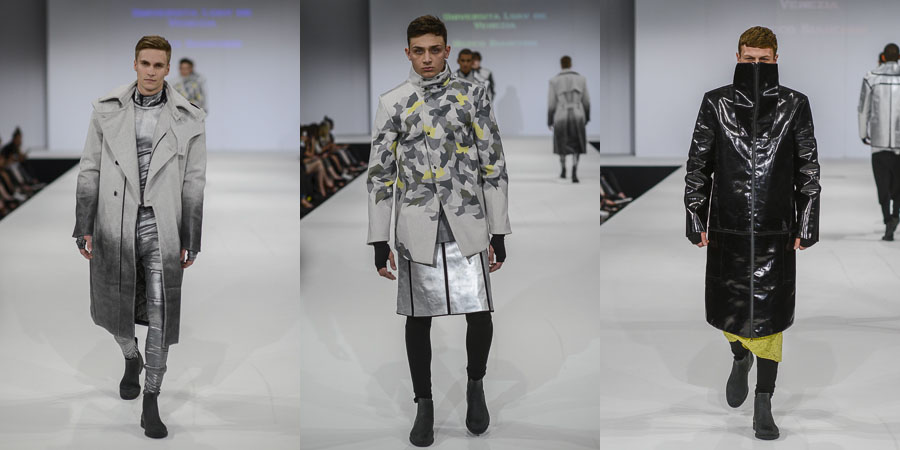 Marco Bianchini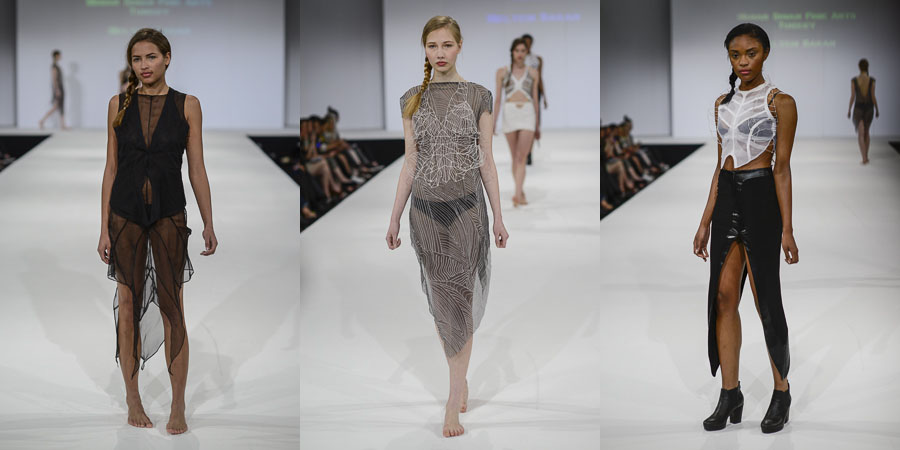 Mimar Sinan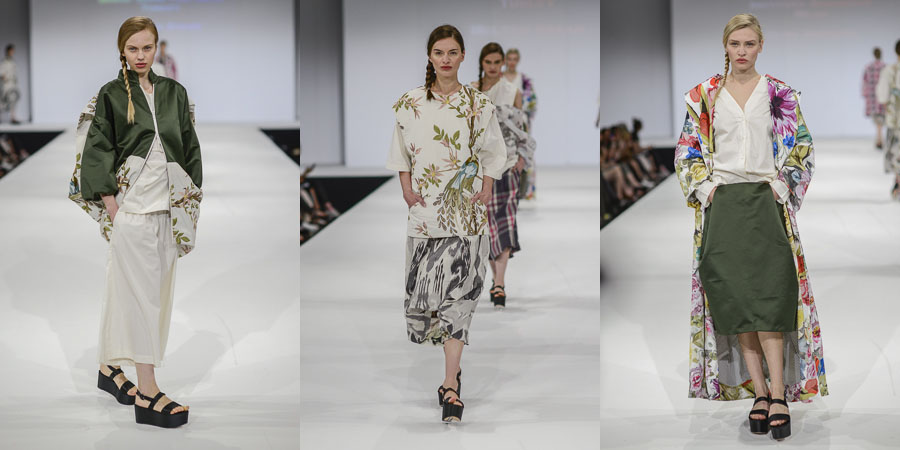 Chisung Ihn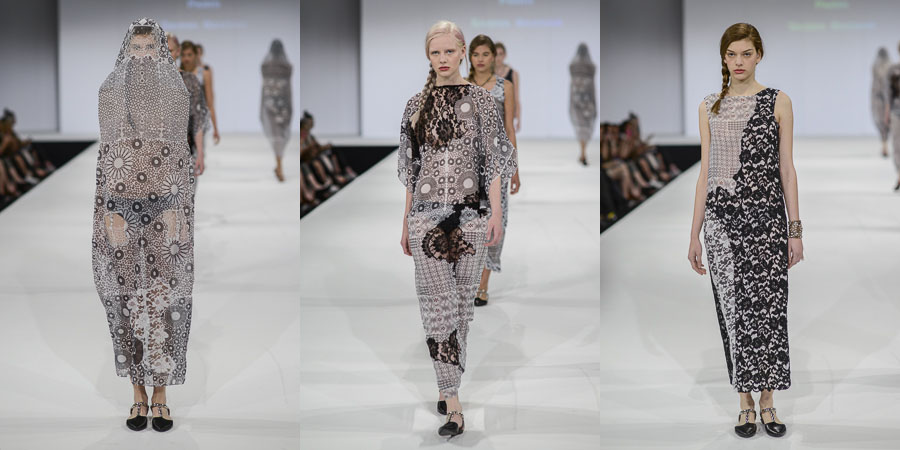 Michael Maiello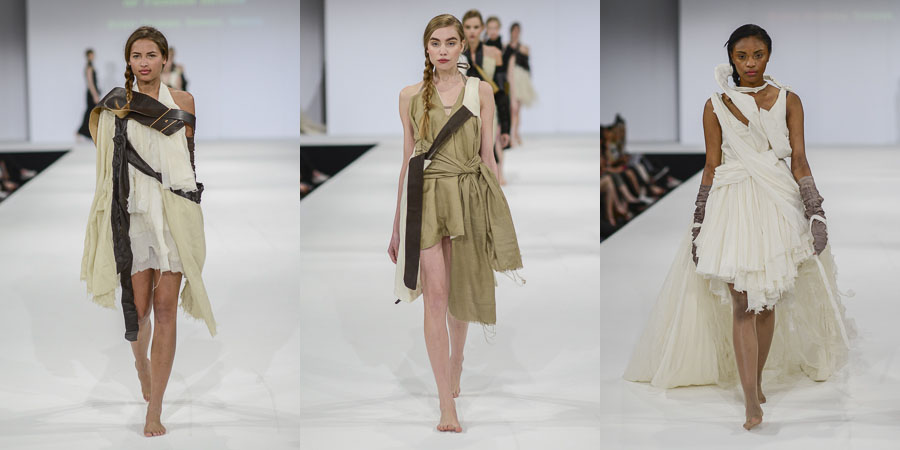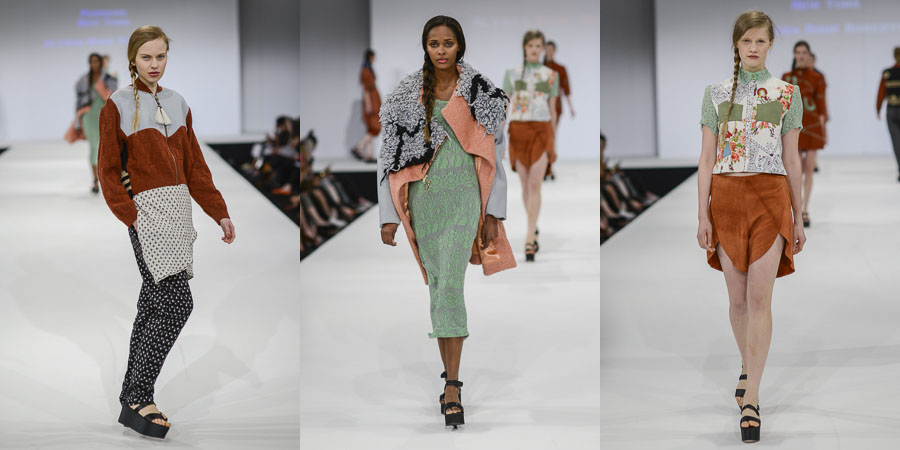 Alyssa Rose Roberts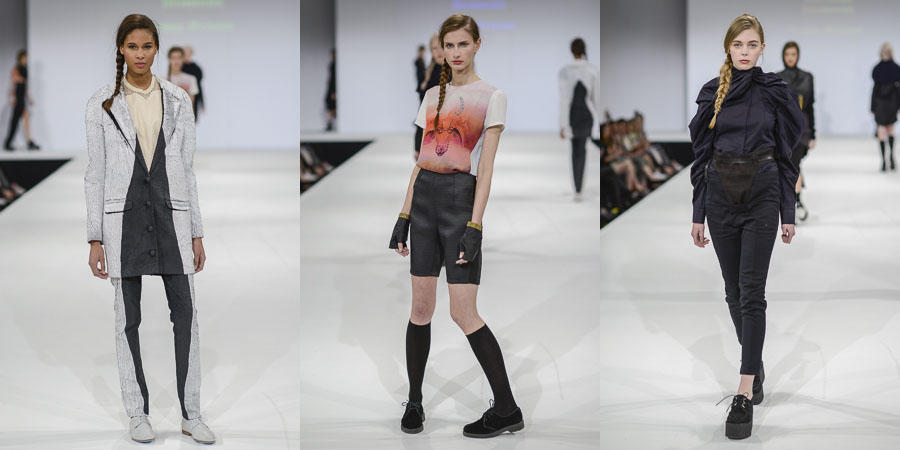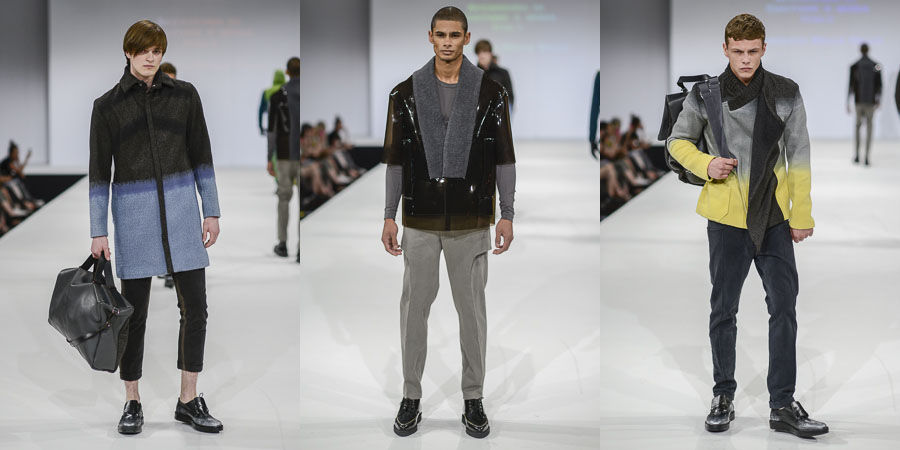 Della Valle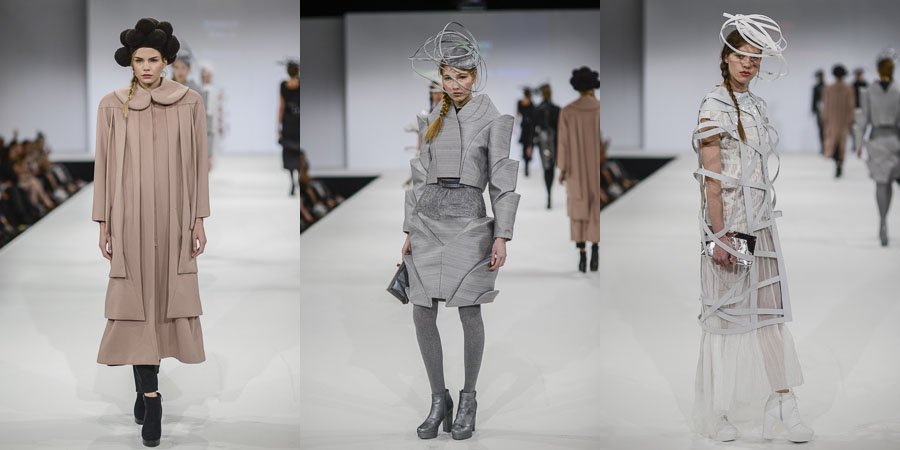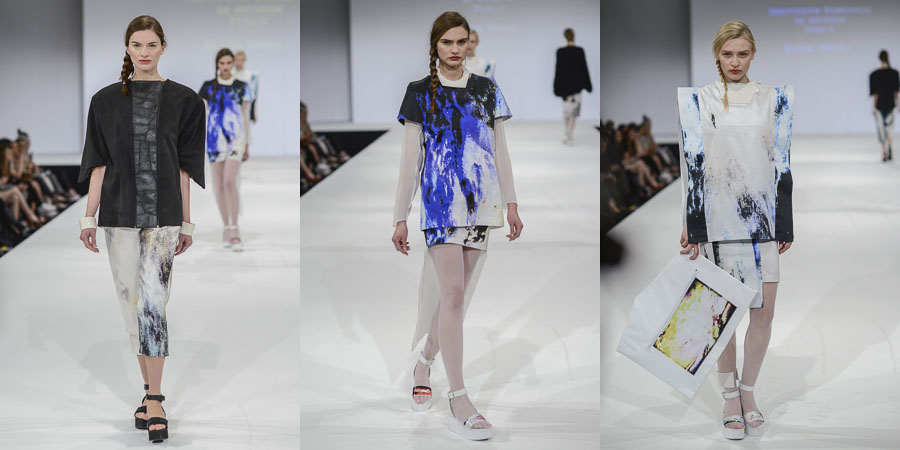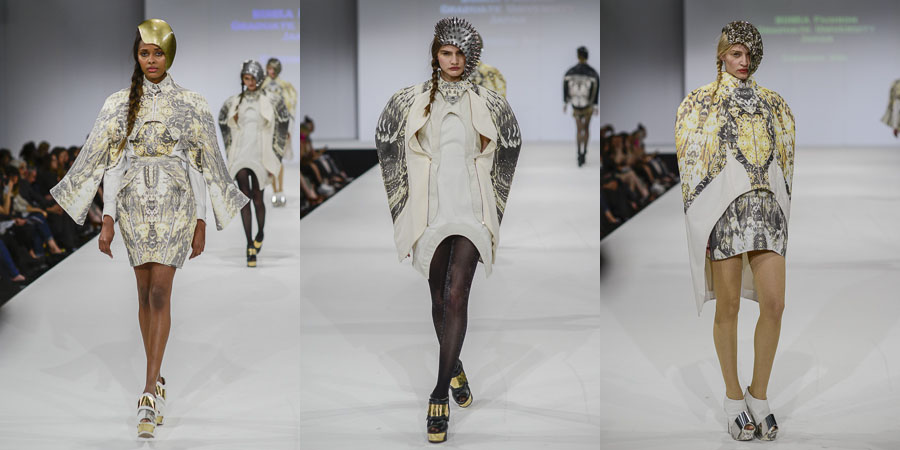 Angus Chang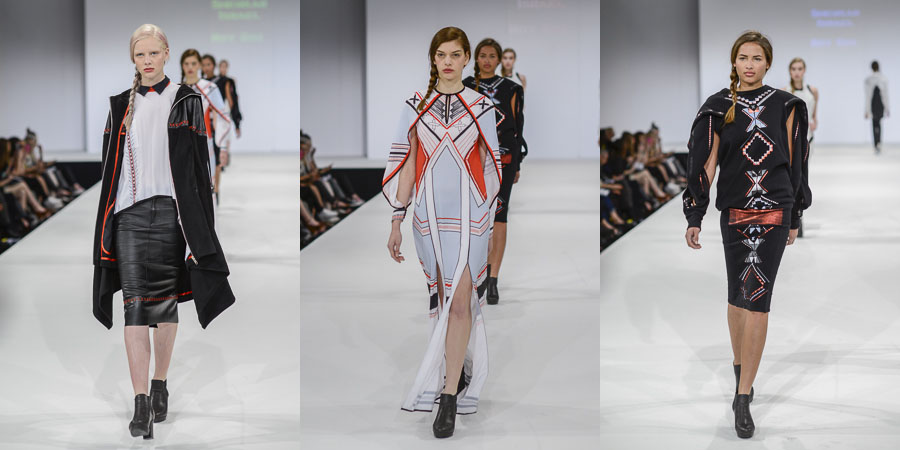 Noy Goz