The core theme delivered by De Montfort graduates was an explosion of embellishment, and more colour than a Holi festival. It was a show that just kept on giving.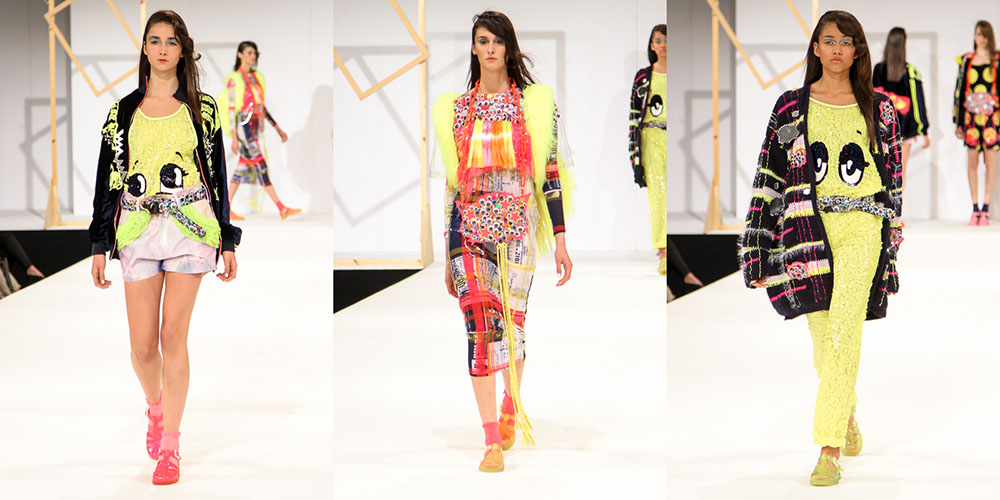 No collection was likely more playful than Kelly Frost's, whose portfolio is designed "only for the UK hardcore ravers". Models were sent down the runway with a recurring crazy cat motif. Flashes of neon yellows and bubblegum pinks in the form of socks, shoes and even a big (yellow) furry rucksack with cartoon eyes littered the path. All this, to a suitably selected track: Charly – The Prodigy, featuring meows for every outfit.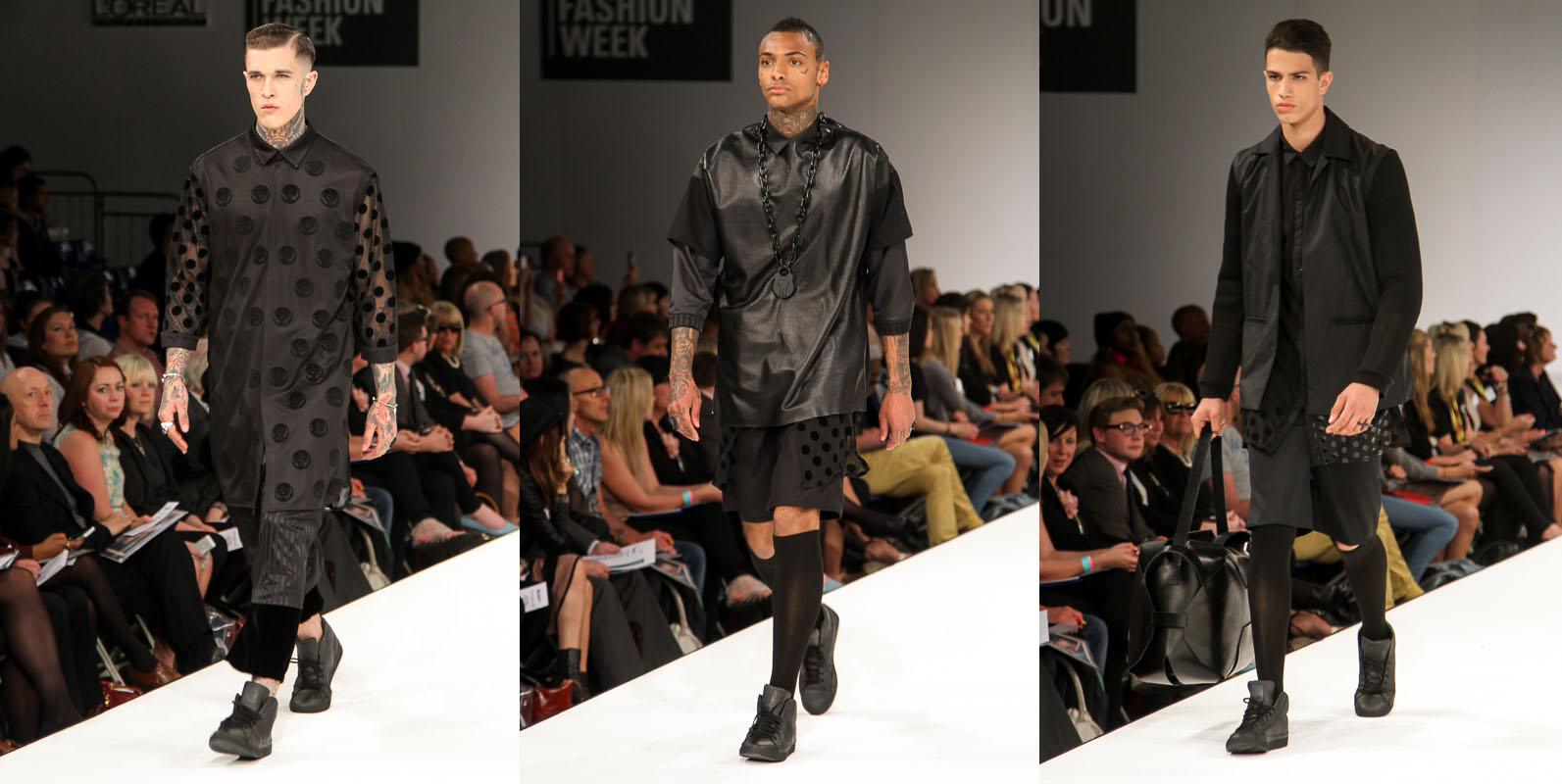 Jamie Mackinon differed from his peers by way of colour choice, namely: 50 shades of black. Male models were well dressed in an array of fabrics and designs, mixed incredibly by Mackinon. From PVC to a sheer material with polka dots, from a structured leather jacket to velvet ankle grazers, there were no conventional suits in this line of boys. One model however, looking rather debonair with a large leather man bag in hand.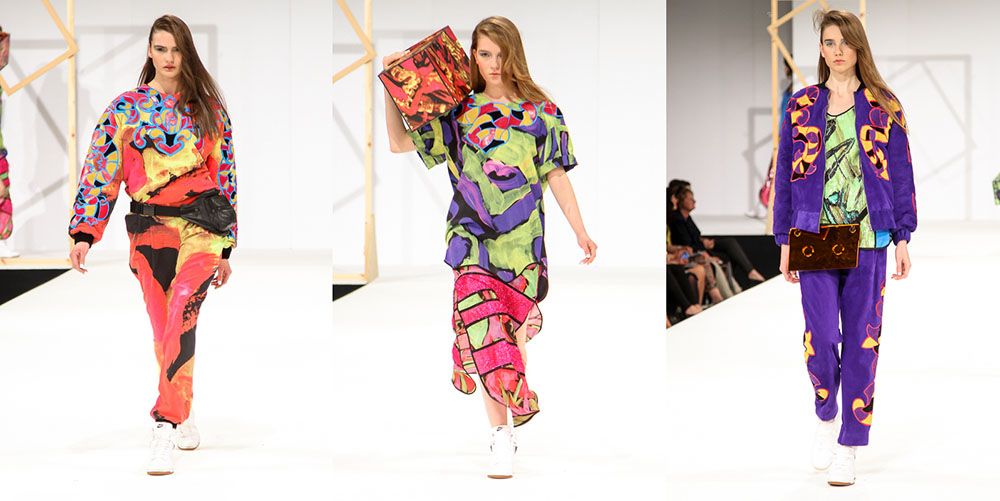 With boomboxes either on the shoulder or as bags and vibrant headphones complete with Walkman in hand, Charlotte Matthews' set was loud and rebellious. 'I don't care, I love it' said the music and me. Icona Pop set the tone for this crazy coloured collection in paperyfabrics. Prints were random and psychedelic.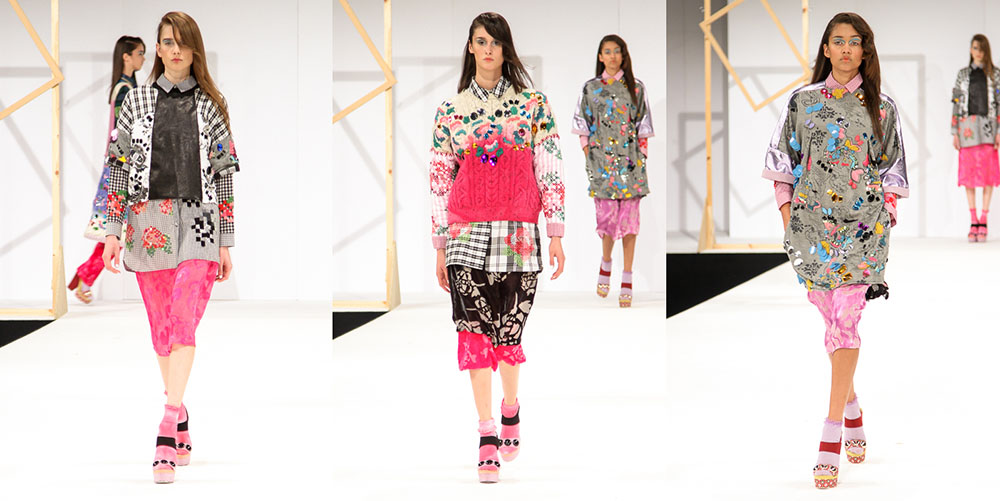 In a similar fashion, Jade Wainwright presented mesmerising designs by way of catching your eye, literally. Her pieces were full of florals, pinks, and giant jewels and sequins that reflected light making models sparkle. One model wore a black kimono with tapestry flowers, just another child-like design with a grown up twist. Magpies rejoice, this was a collection full of ensembles that deserved to be plucked and hung on a Christmas tree, so as to be appreciated rightly for eons and eons.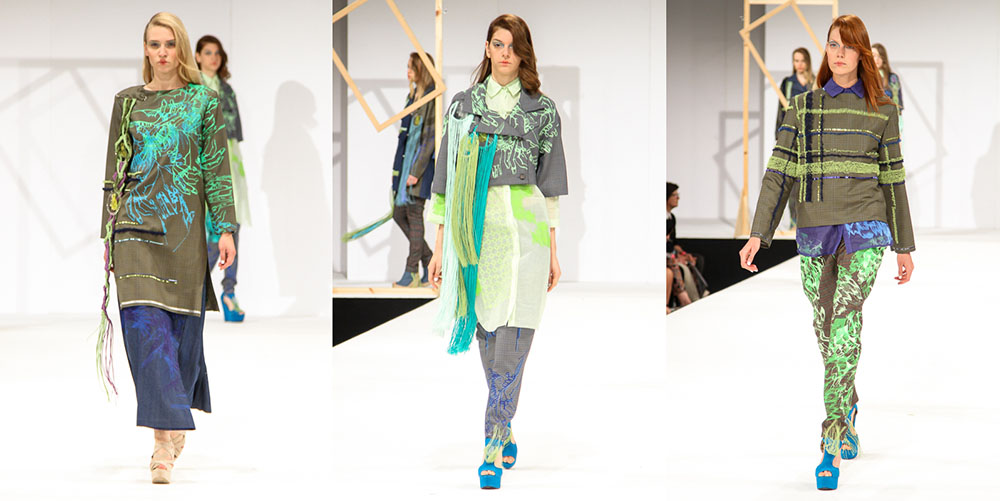 Bryony Moss used a palette of lime greens and blues. Playing with texture, she incorporated plenty of fringing and flowy material in her earthy coloured collection making models reminiscent of walking dream catchers.
– Veebs Sabharwal
– Photography: Steve Turvey

CLASS OF 2013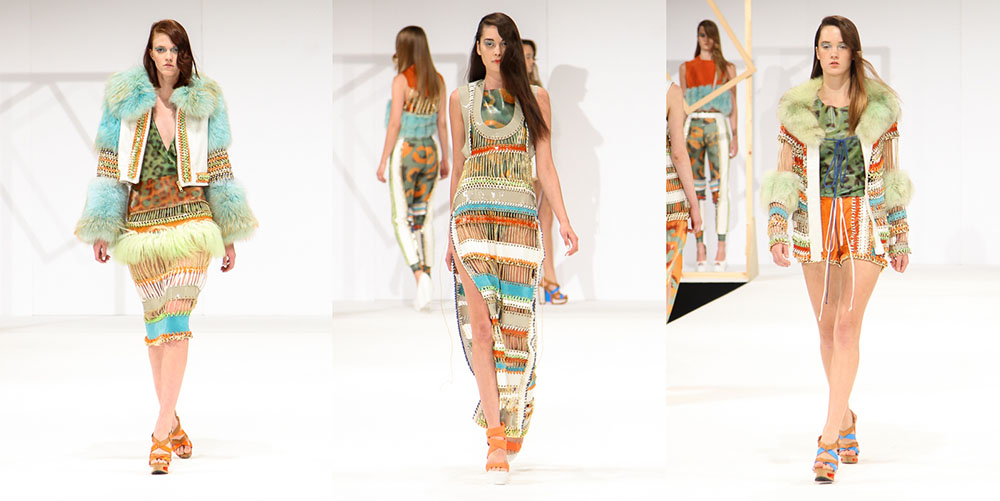 Austin Perry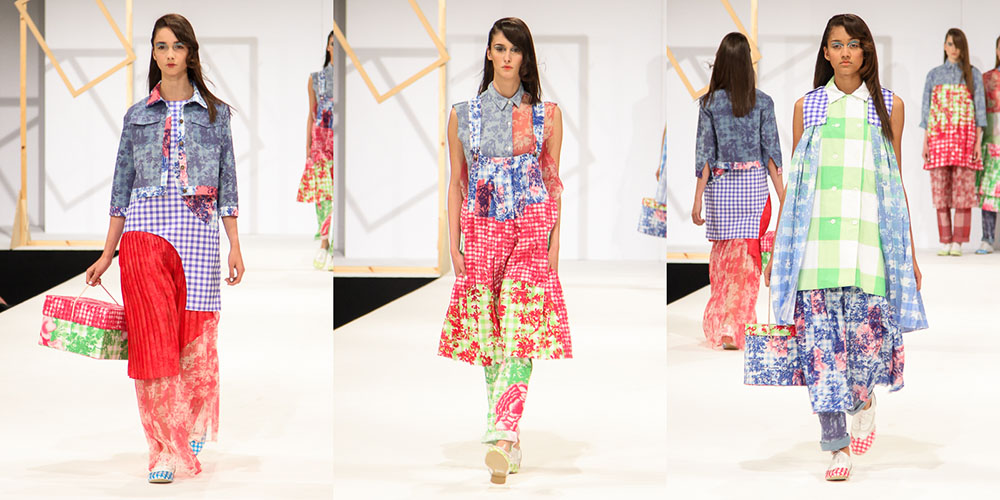 Elizabeth Arthur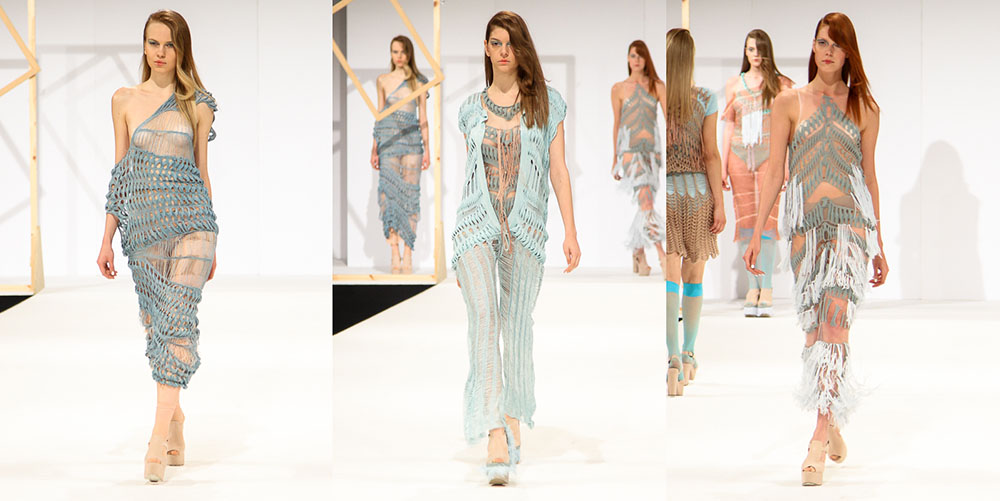 Grace Coook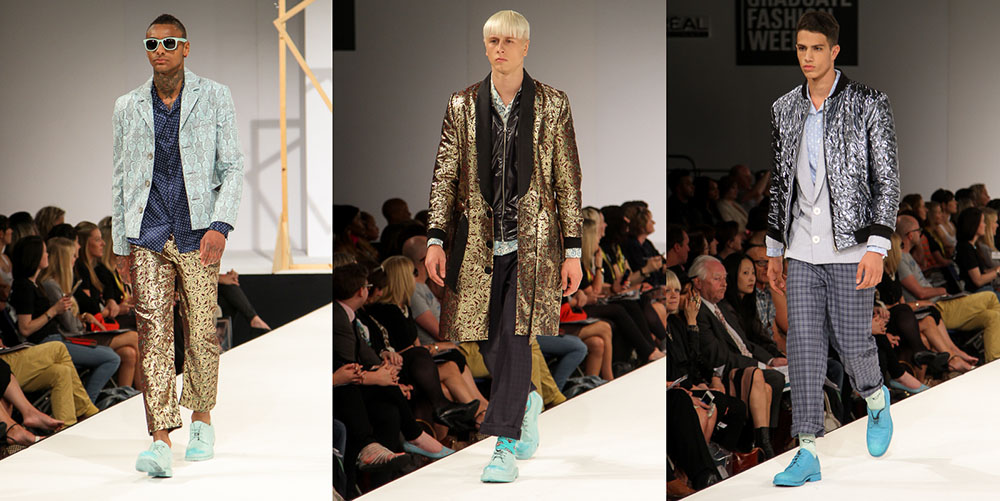 Joel Bostock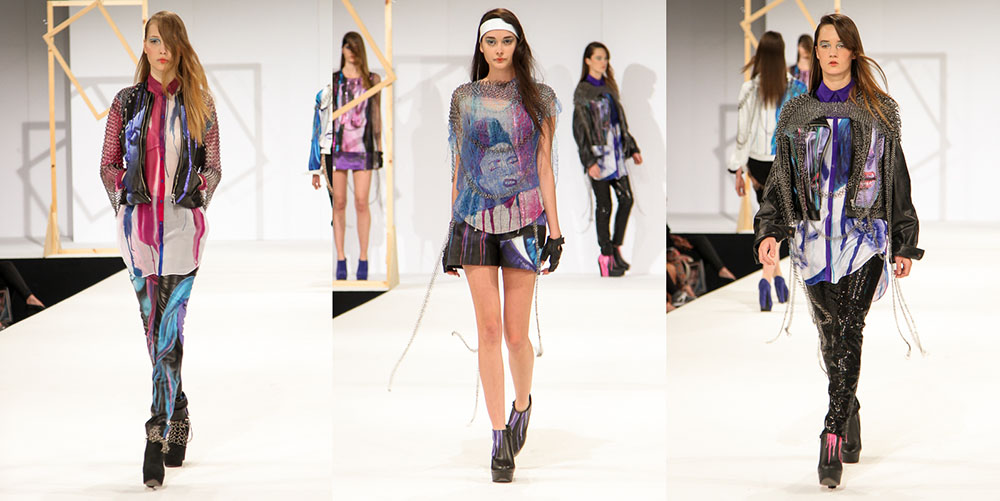 Laura Thomas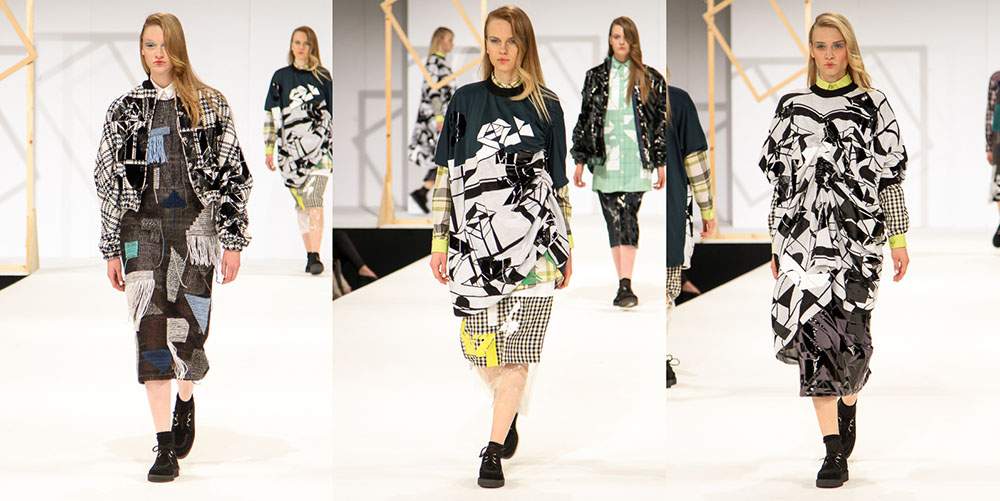 Aimee Brown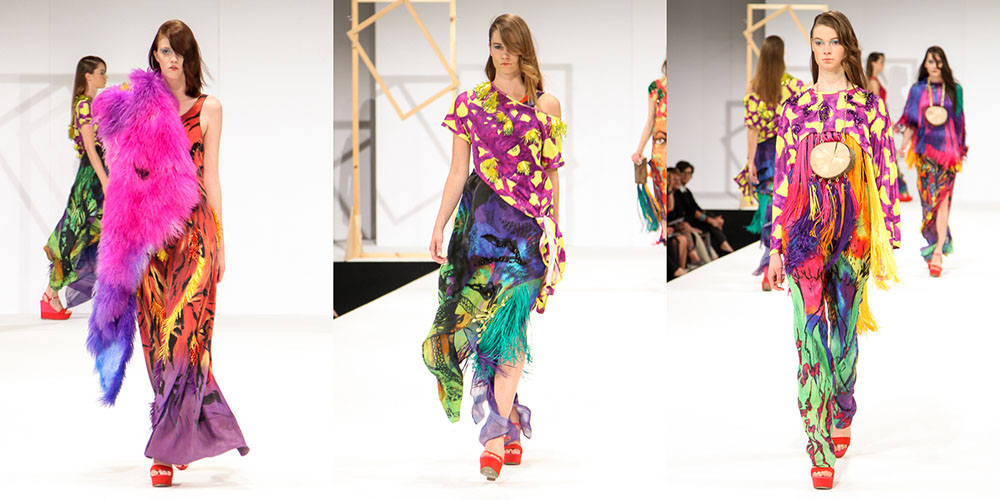 Alice Inge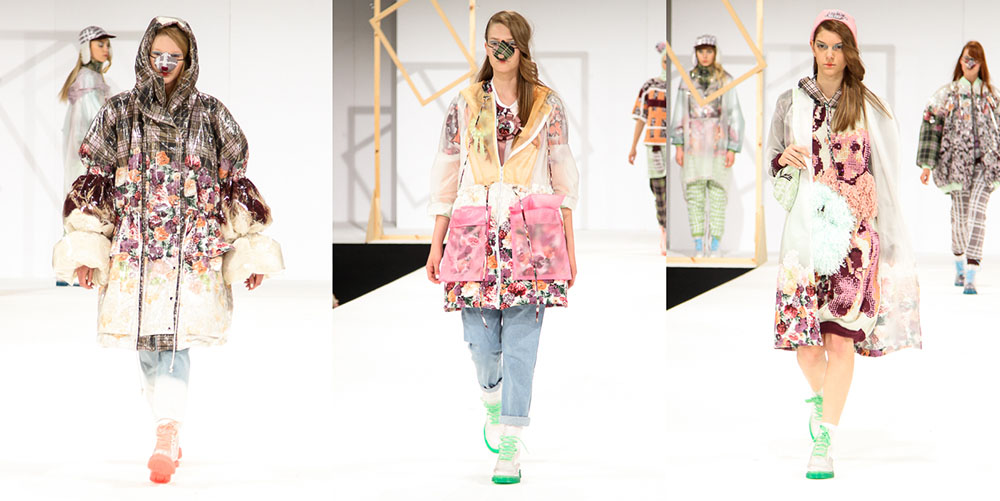 Kim Phillips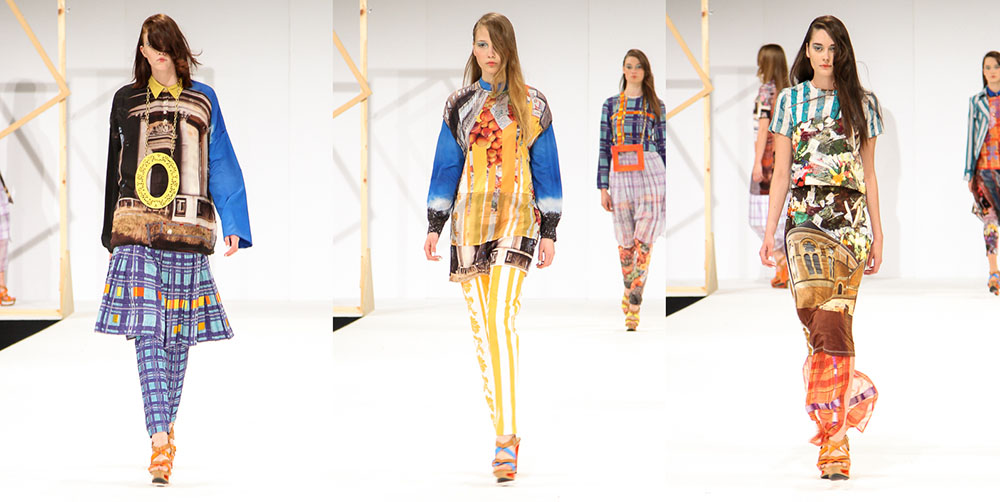 Sarah Moran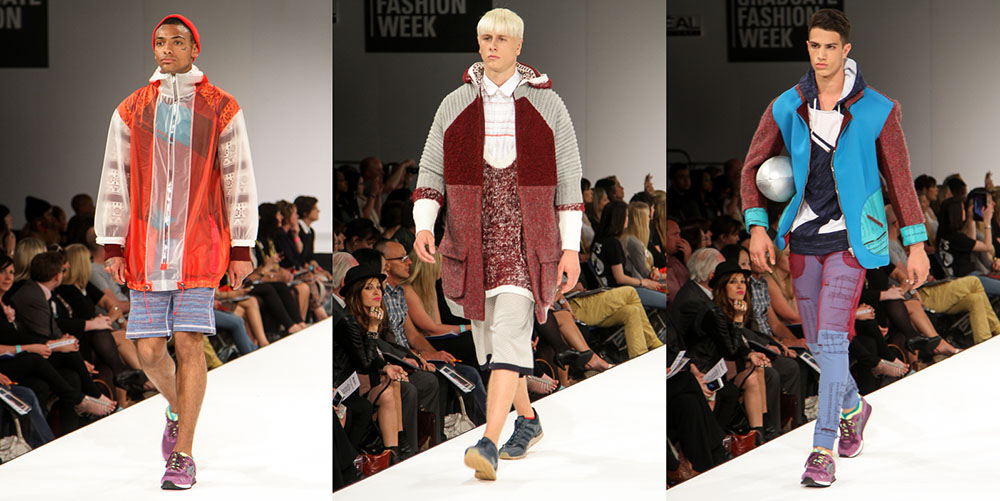 Helen Senior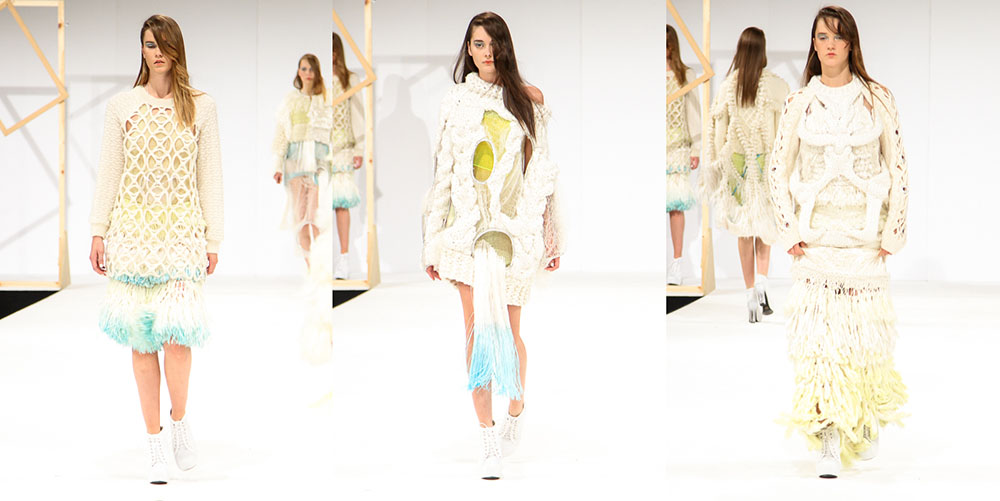 Naomi Lovley