The design students of Bournemouth can tell a good story. Throughout the contrasting collections, each student's work showcased a variety of plots and characters told through the garments they created. From the old woman longing for her youth, to the boys that just want to have fun, here are some of the standouts from this year's collections.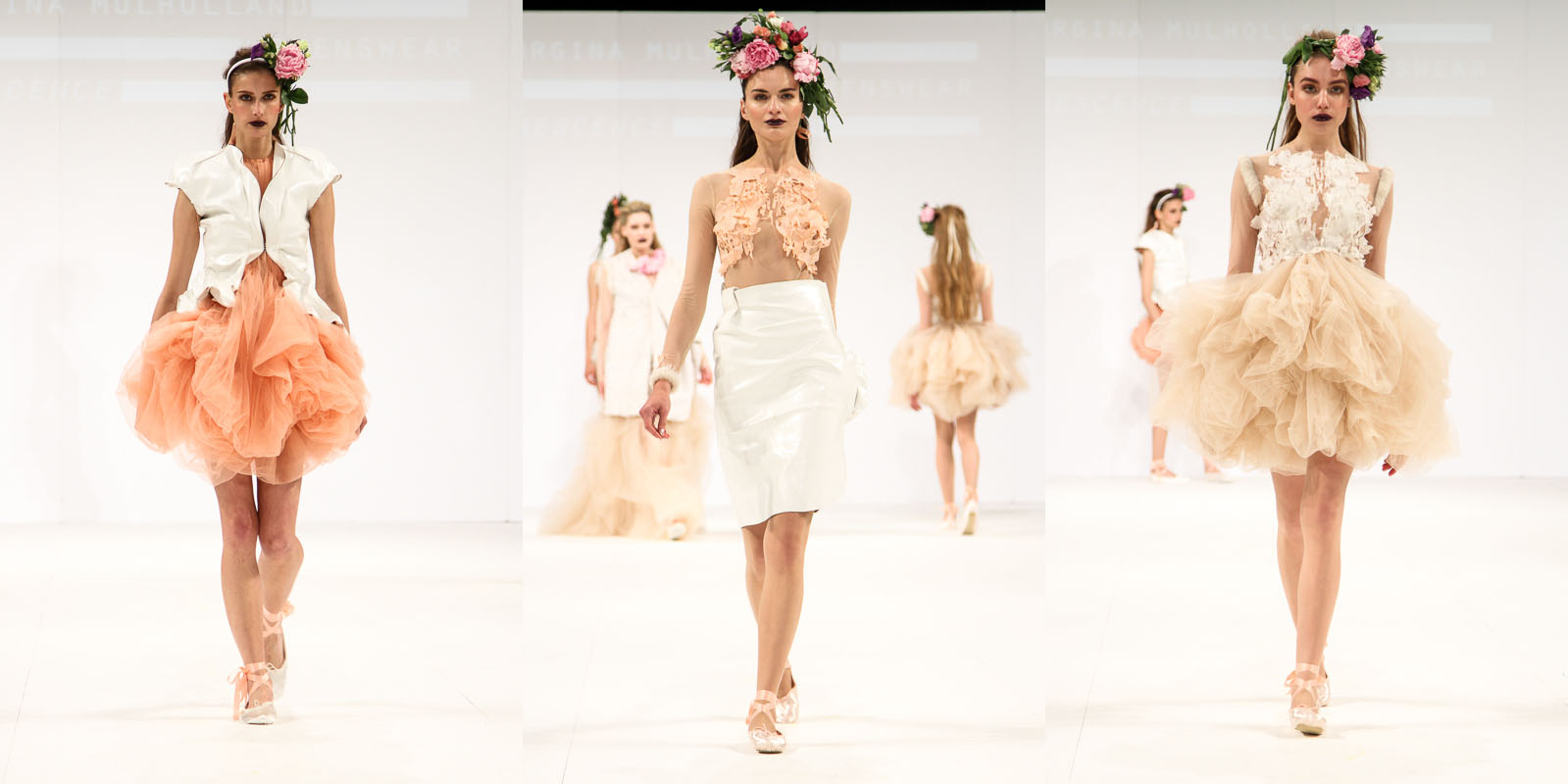 Georgina Mulholland
Entitled 'Senescence', Mulholland's models wore pink rose garlands, accompanied by lace, wool and netting, and innocent-looking ballet slippers. However, as the title 'Senescence' suggests, the show had a somewhat sinister edge.  Despite the young, girlish tutus and nude colouring, Mulholland cleverly encapsulated a sense of lost youth and deterioration. Lace fixed to nude slips wore thin and peeling, as if used too frequently. Cream netting looked like it was about to burst from underneath the thick woollen coats suppressing it, giving a sense of longing and desperation.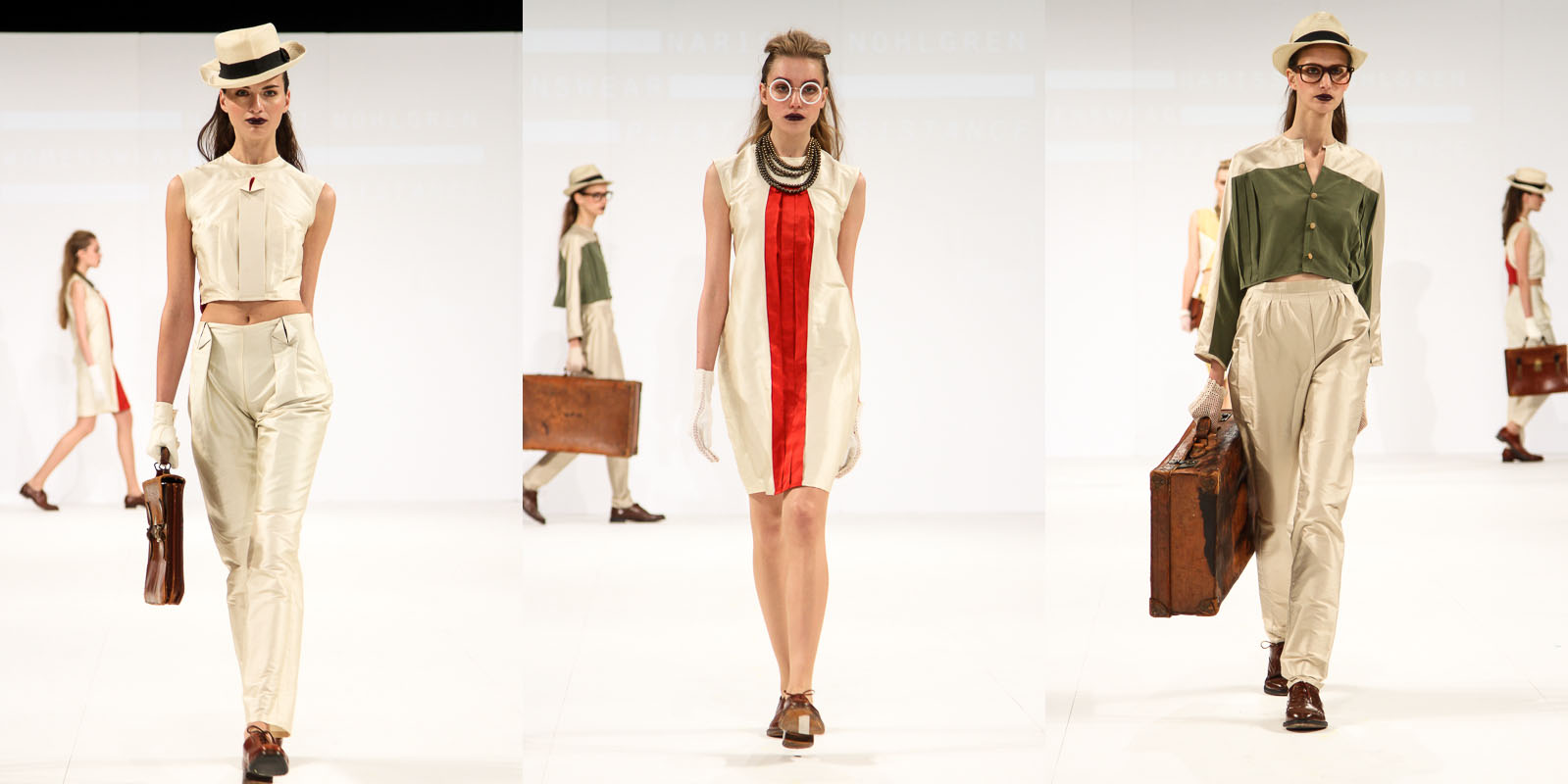 Narissi Nahlgnen
Narissi Nahlgnen's collection 'Pleated Resistance' took a stroll into the 1940's, with cream peg trousers, leather brogues and matching satchels. Although classic upon first glance, Nahlgnen modernised the collection by adding a few contemporary touches. Collared blouses were cut at the waist, showing inches of midriff, thick gold chains were draped on several of the models, and clashing block colours of orange and white featured.  The varied use of tailoring – from historic and conservative, to modern and adventurous – meant that the show was thoroughly engaging.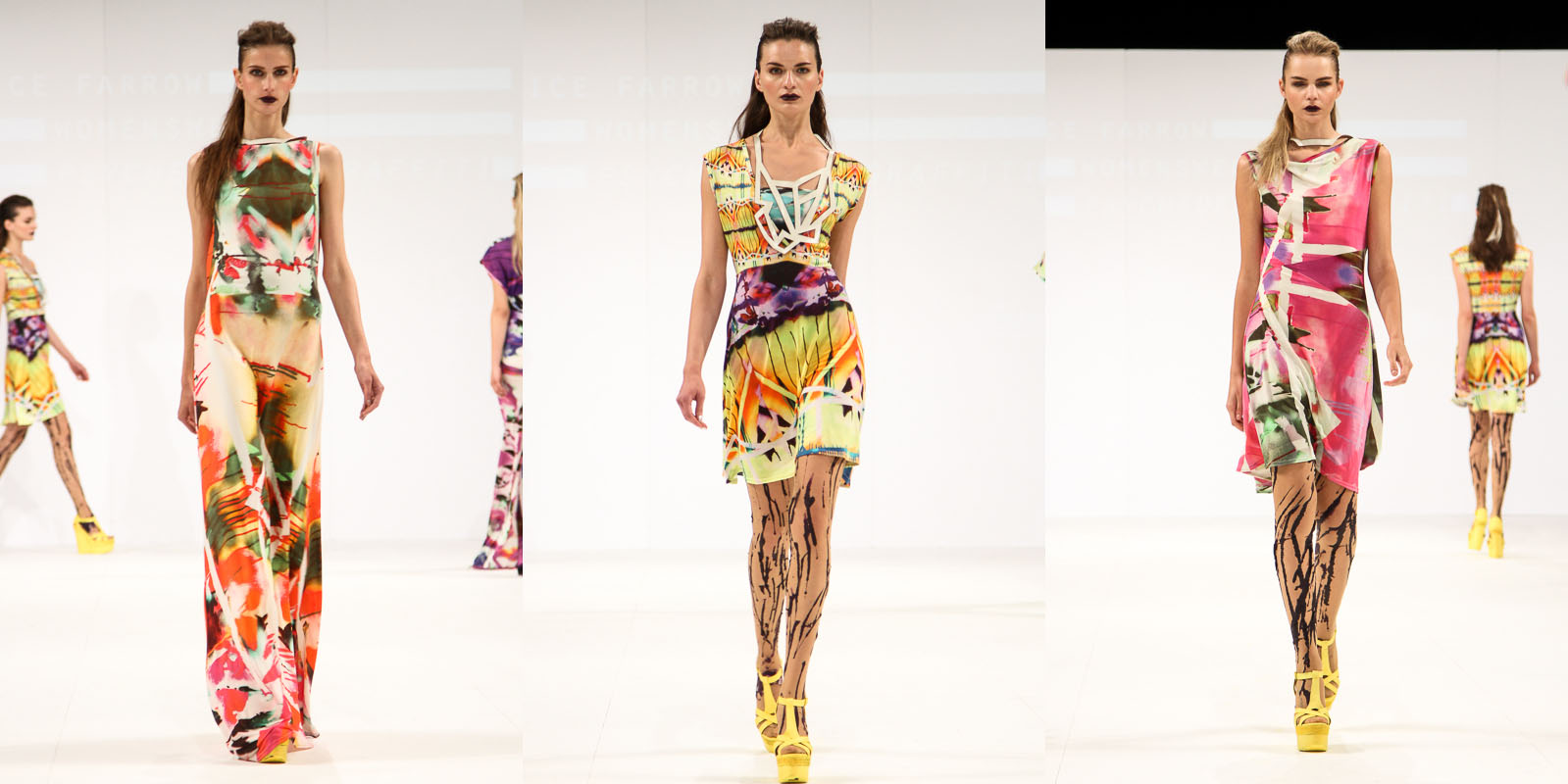 Alice Farrow
Next up was Alice Farrow's collection 'Psychedelic Graffiti'. Farrow focused on the urban, energetic vibe of city life. Jumpsuits were tie-dyed, with pink, yellow and lime shades. Bright white was interspersed amongst the fabric, creating strong, straight lines against the raging colour, and jewellery complimented overall geometric shapes. Appearing as though someone was splashed with paint, black ink ran down nude tights.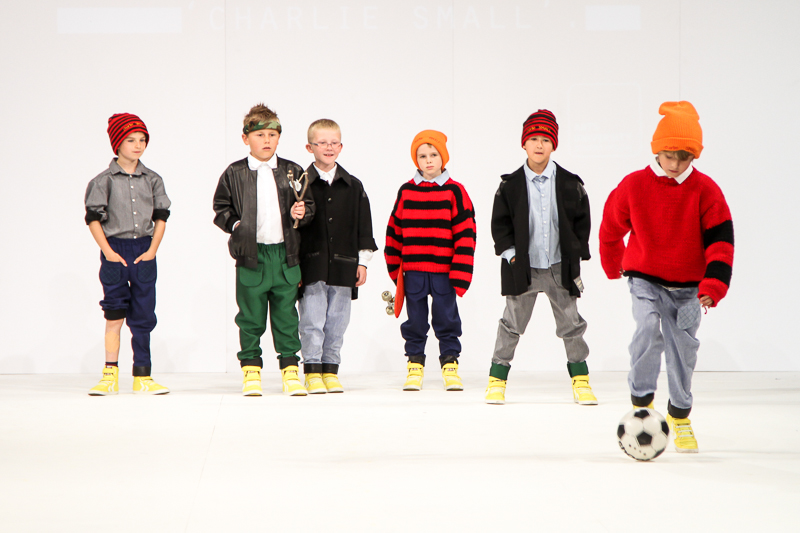 Rosalyn Chadburn
Rosalyn Chadburn's 'Charlie Small' collection captured the rose-tinted view of childhood we all seem to share. Boys carried catapults and footballs as they raced down the aisle, the theme of adventure and playfulness strongly apparent. Colour was also key. Models wore bright orange beanies and yellow shoes as they partook in their various activities. Leather jackets, a red and black striped jumper and half rolled, half down jeans added to the playfulness of the show.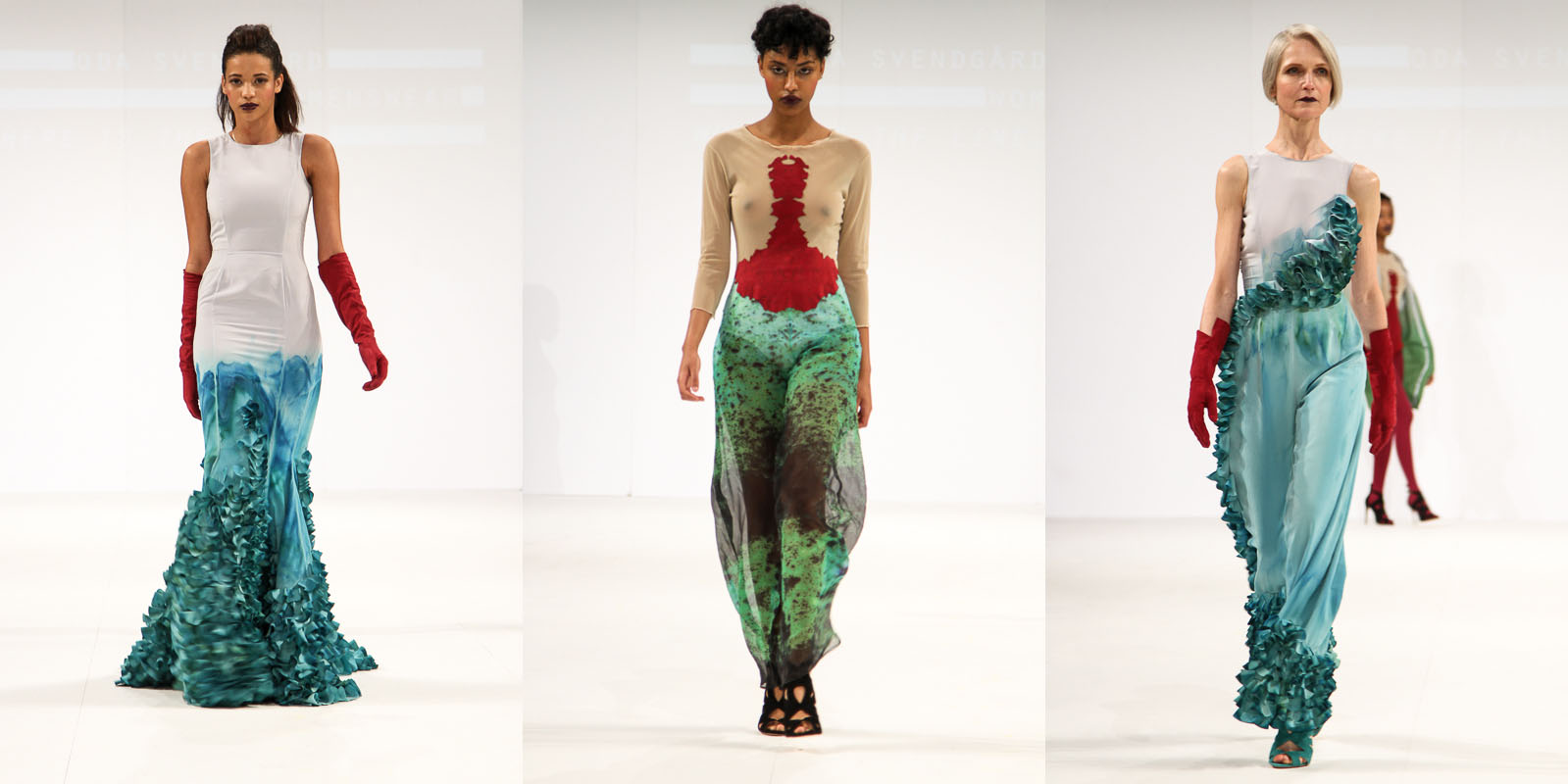 Oda Svengard
Oda Svengard's collection, entitled 'Where is the Line…', featured flowing, fishtail dresses, burgundy leotards and draping maxi skirts. Heavy garments with long trains glided down the aisle, and paired with deep maroon long gloves the effect reflected elegance and modernity.
CLASS OF 2013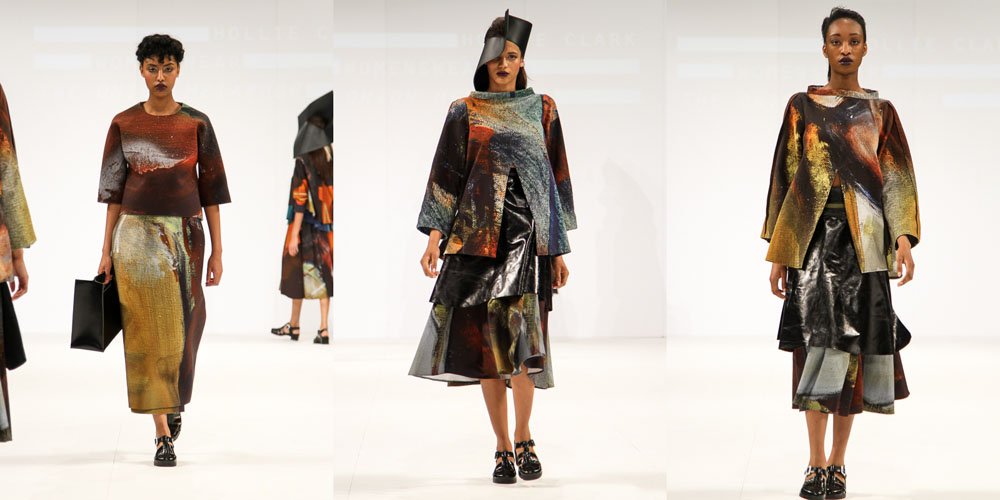 Hollie Clark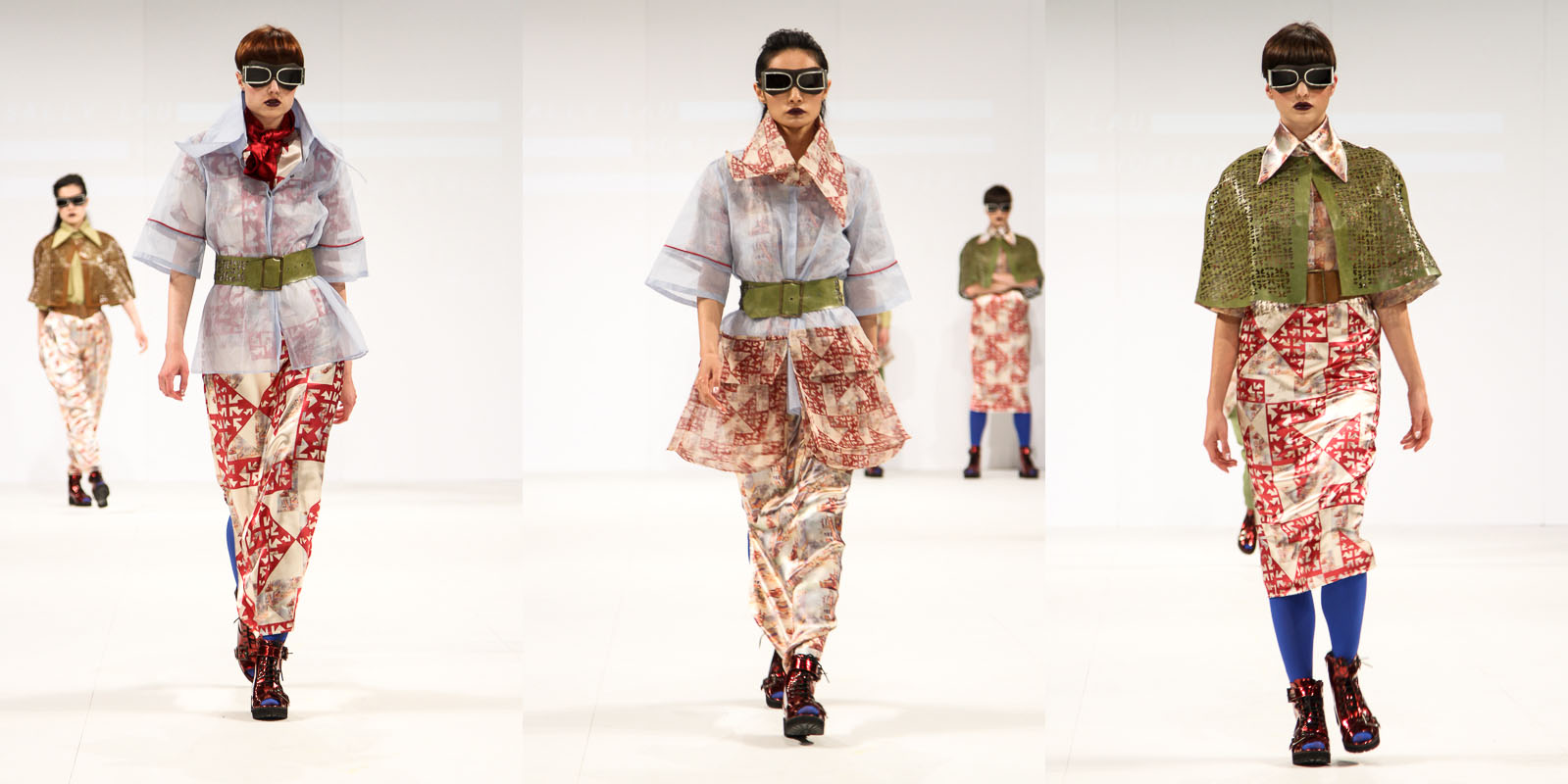 Sally Lau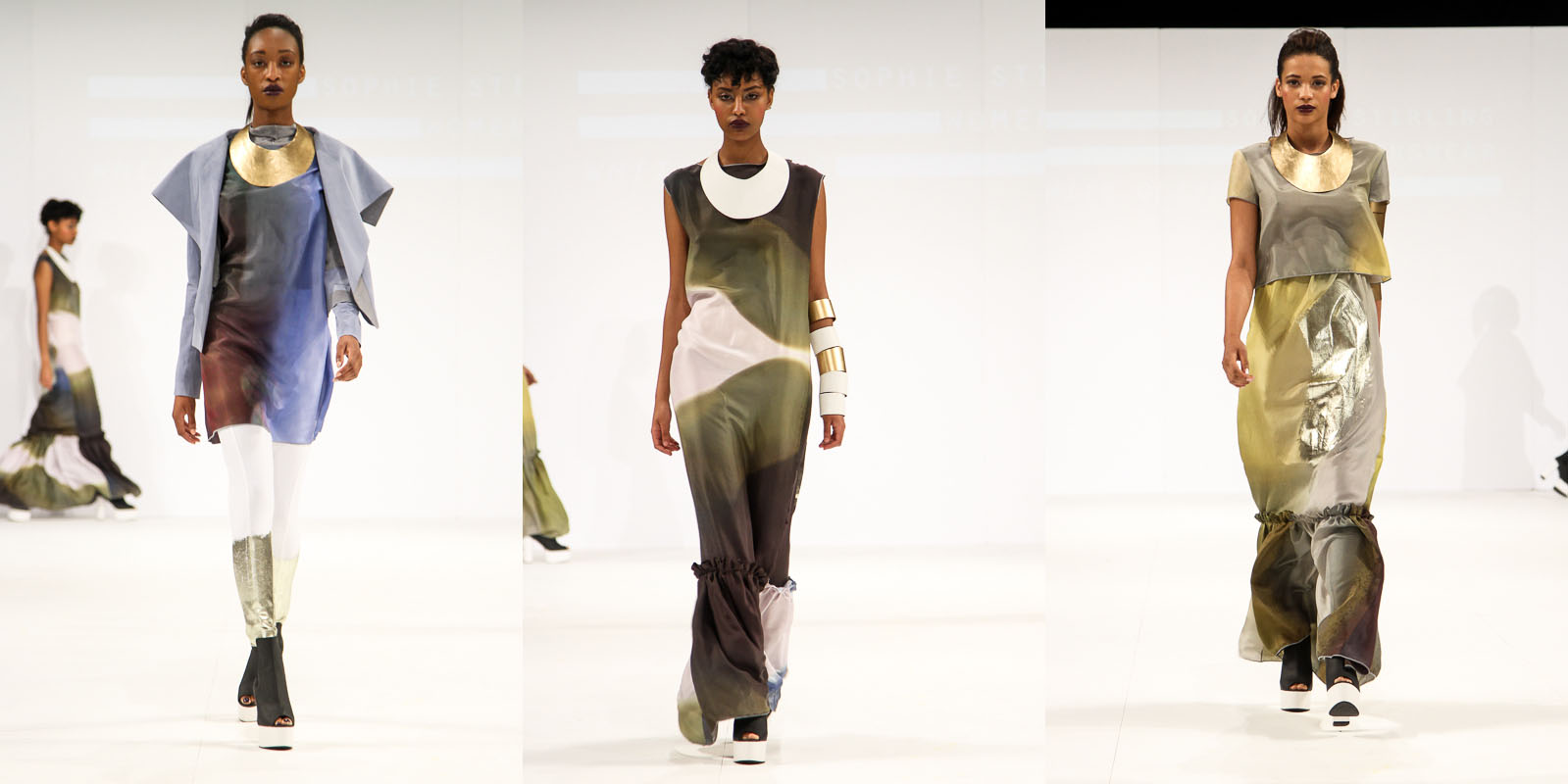 Sophie Stirling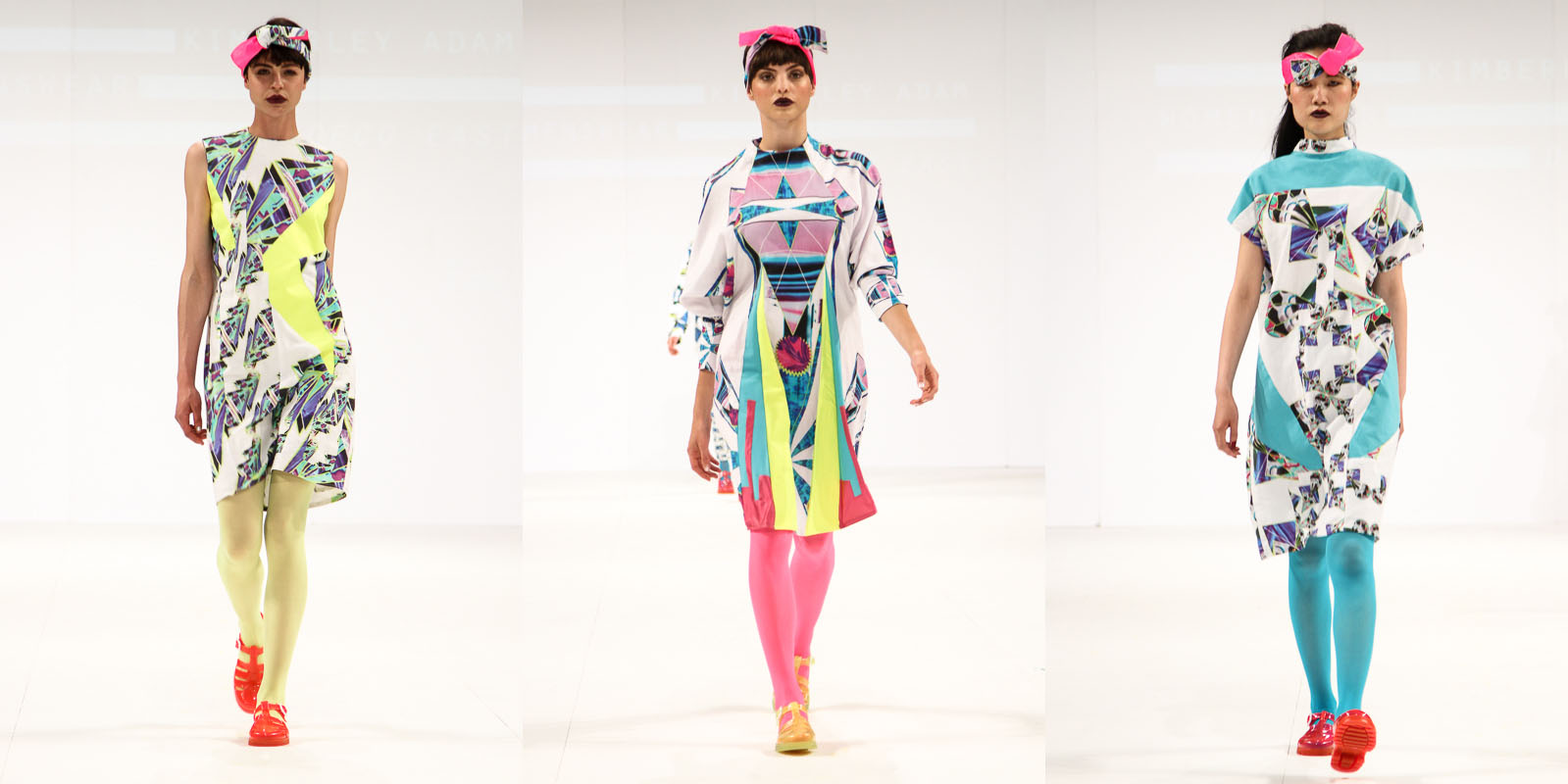 Kimberley Adam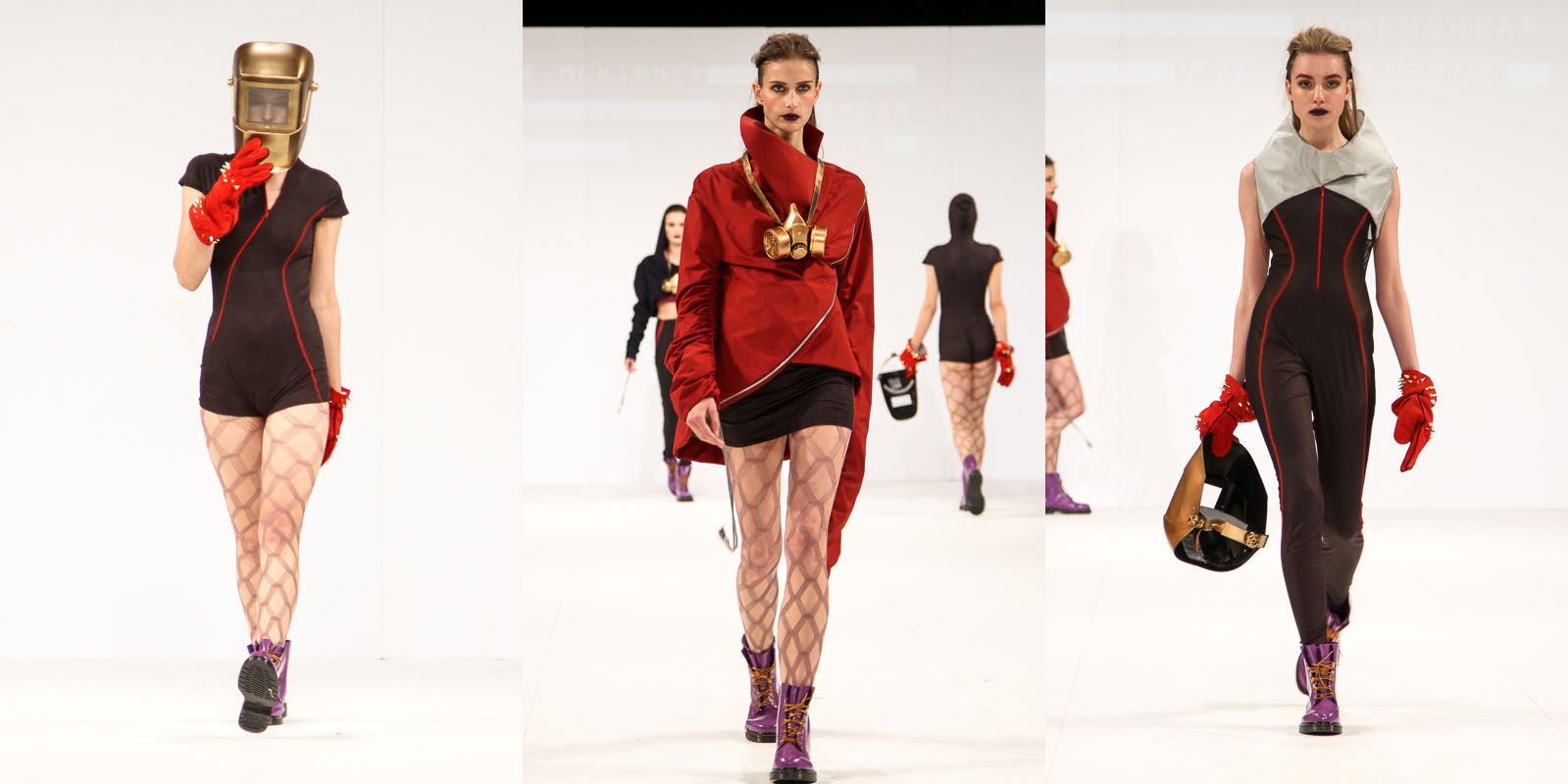 Chloe McKinney
Stephen Garvey
Sophie Allen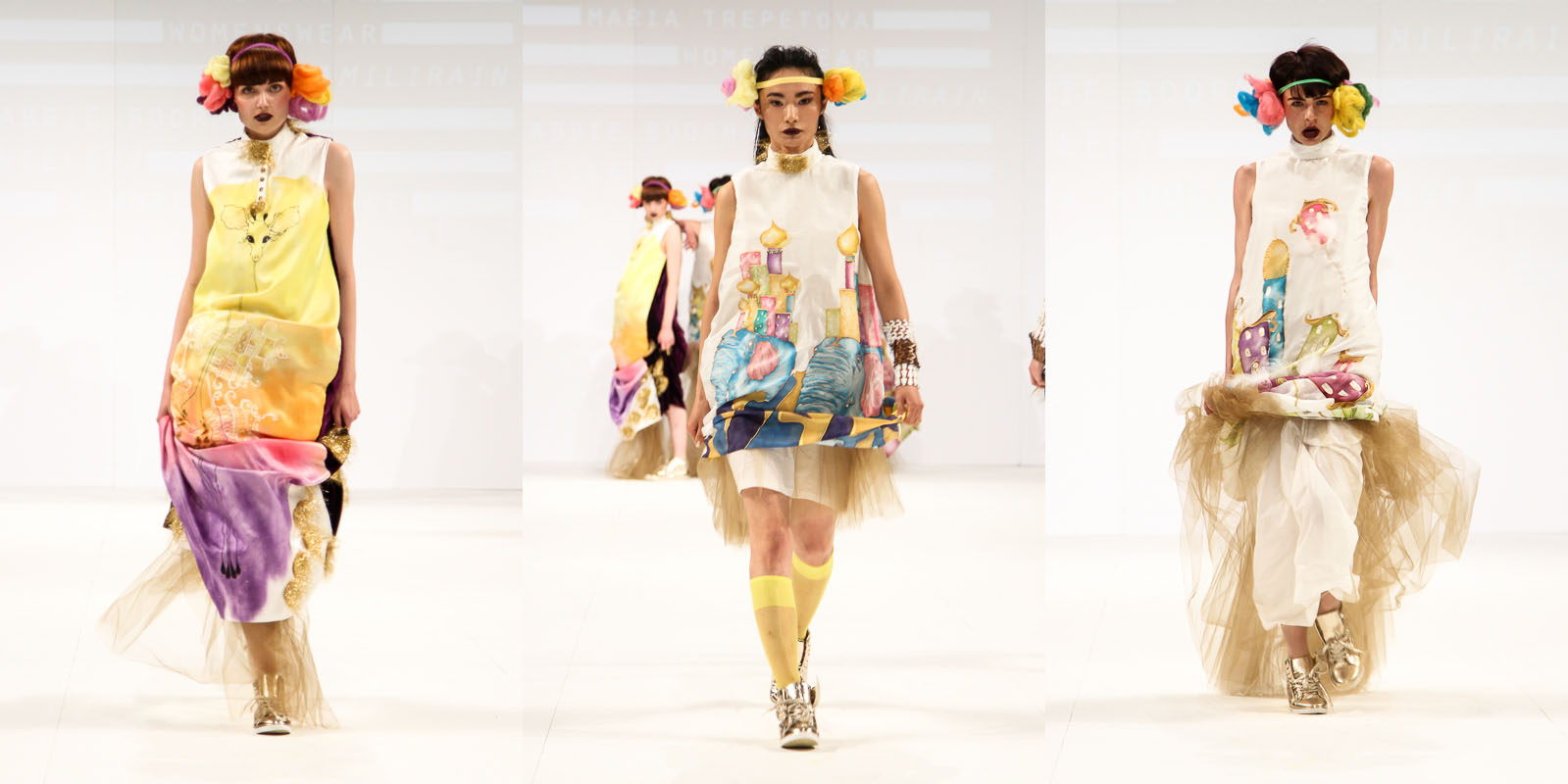 Maria Trepetova (and Abbie Boorman – jewellery)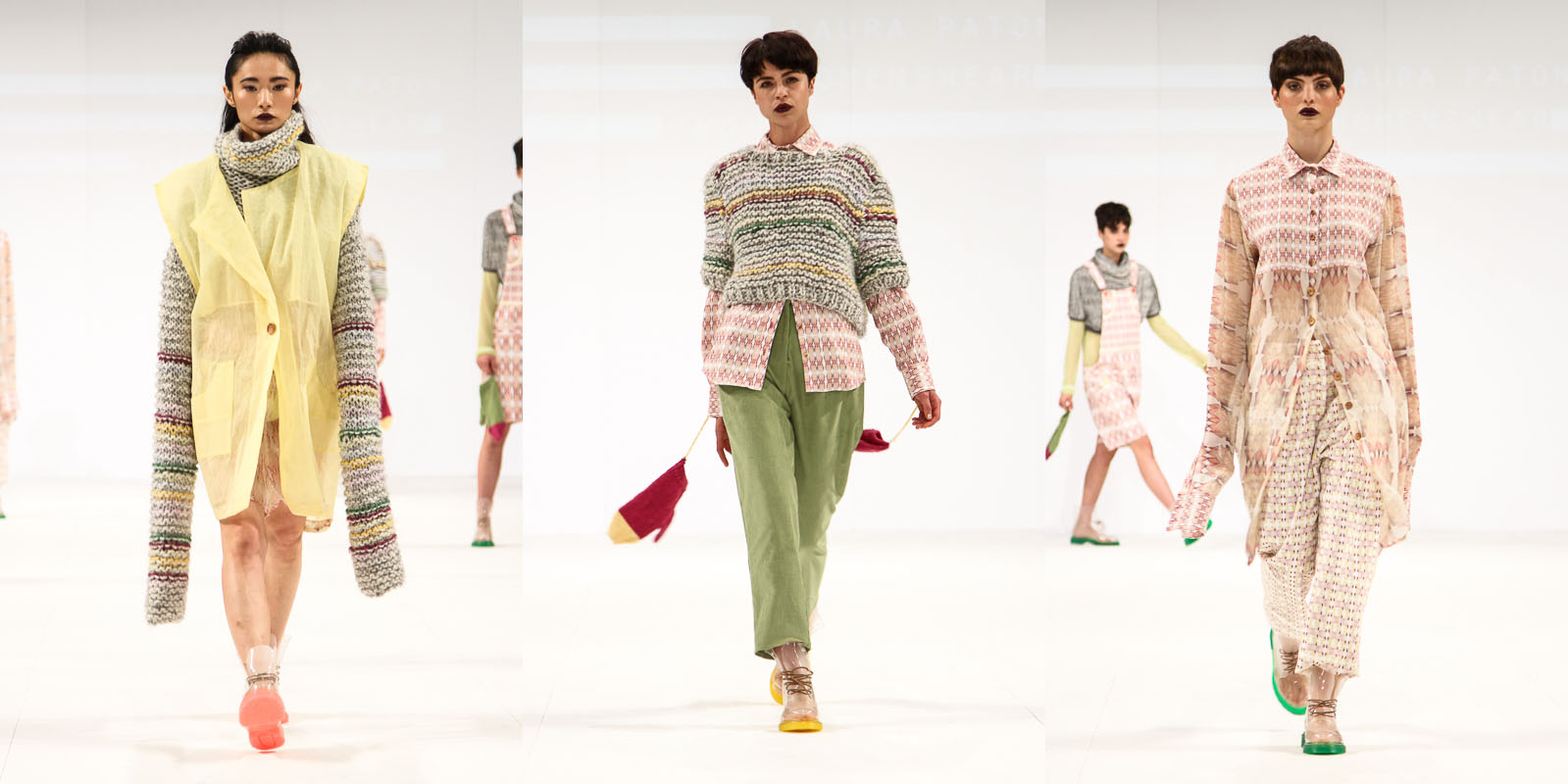 Laura Paton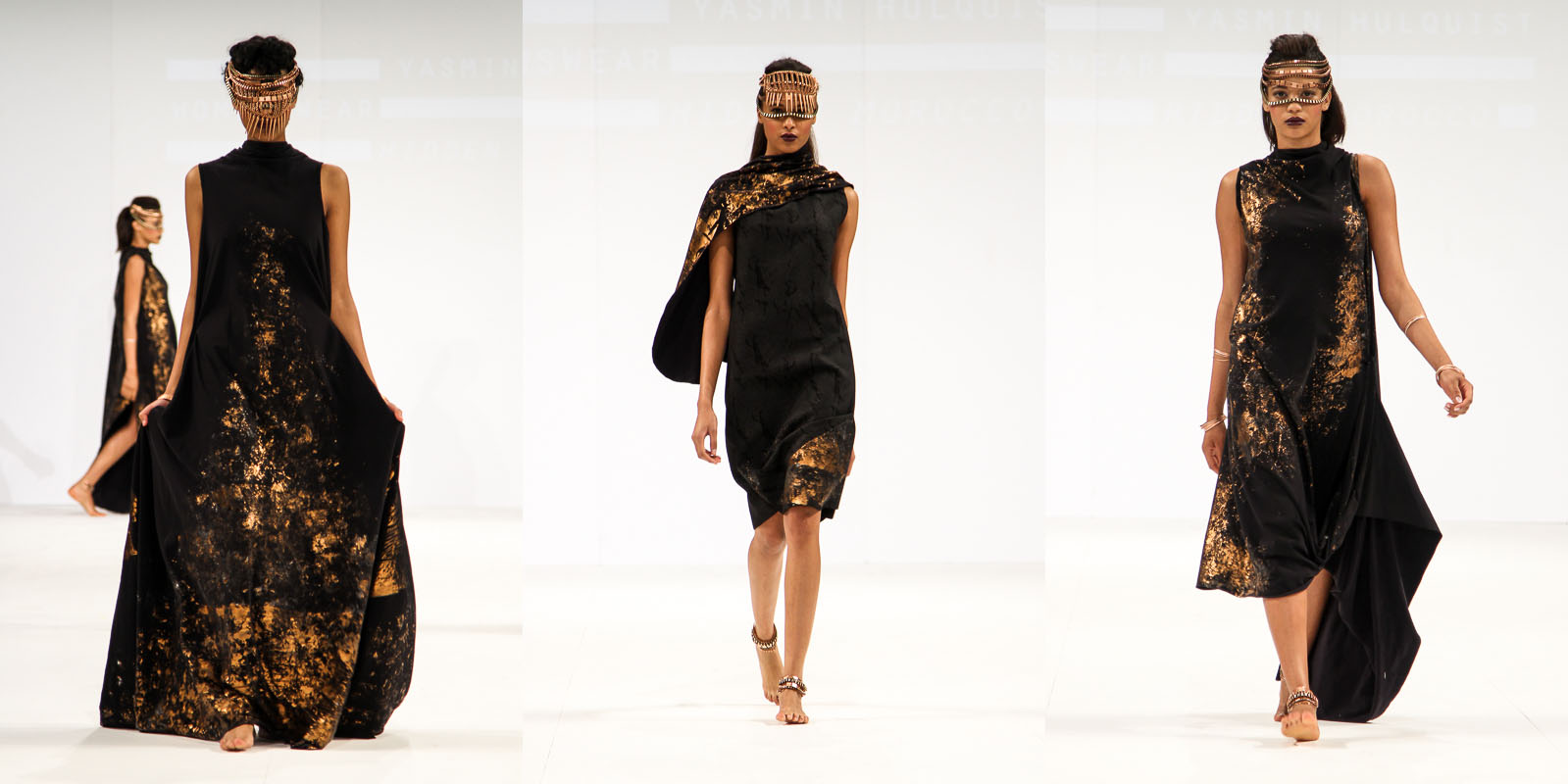 Yasmin Hulquist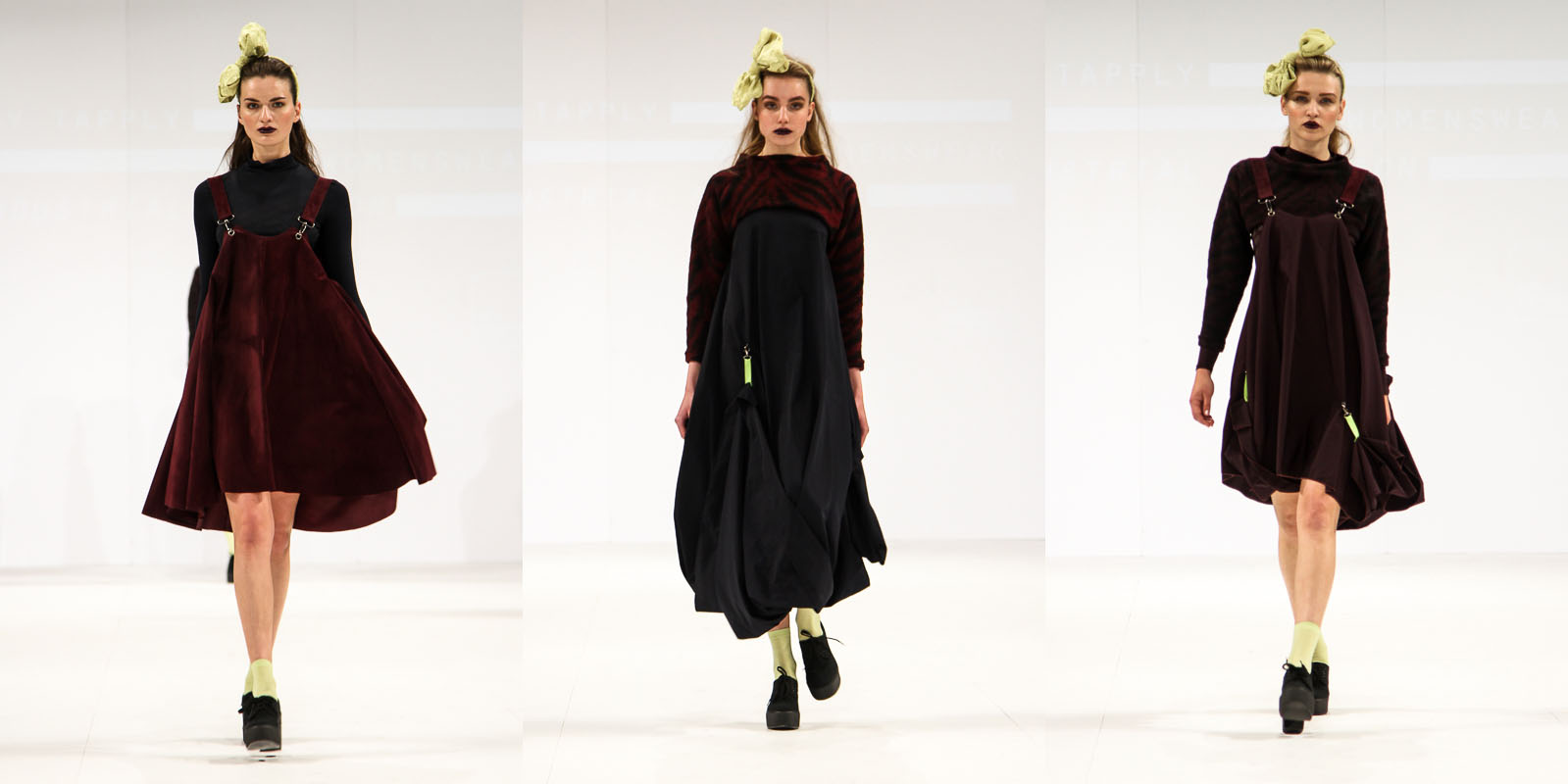 Amy Tapply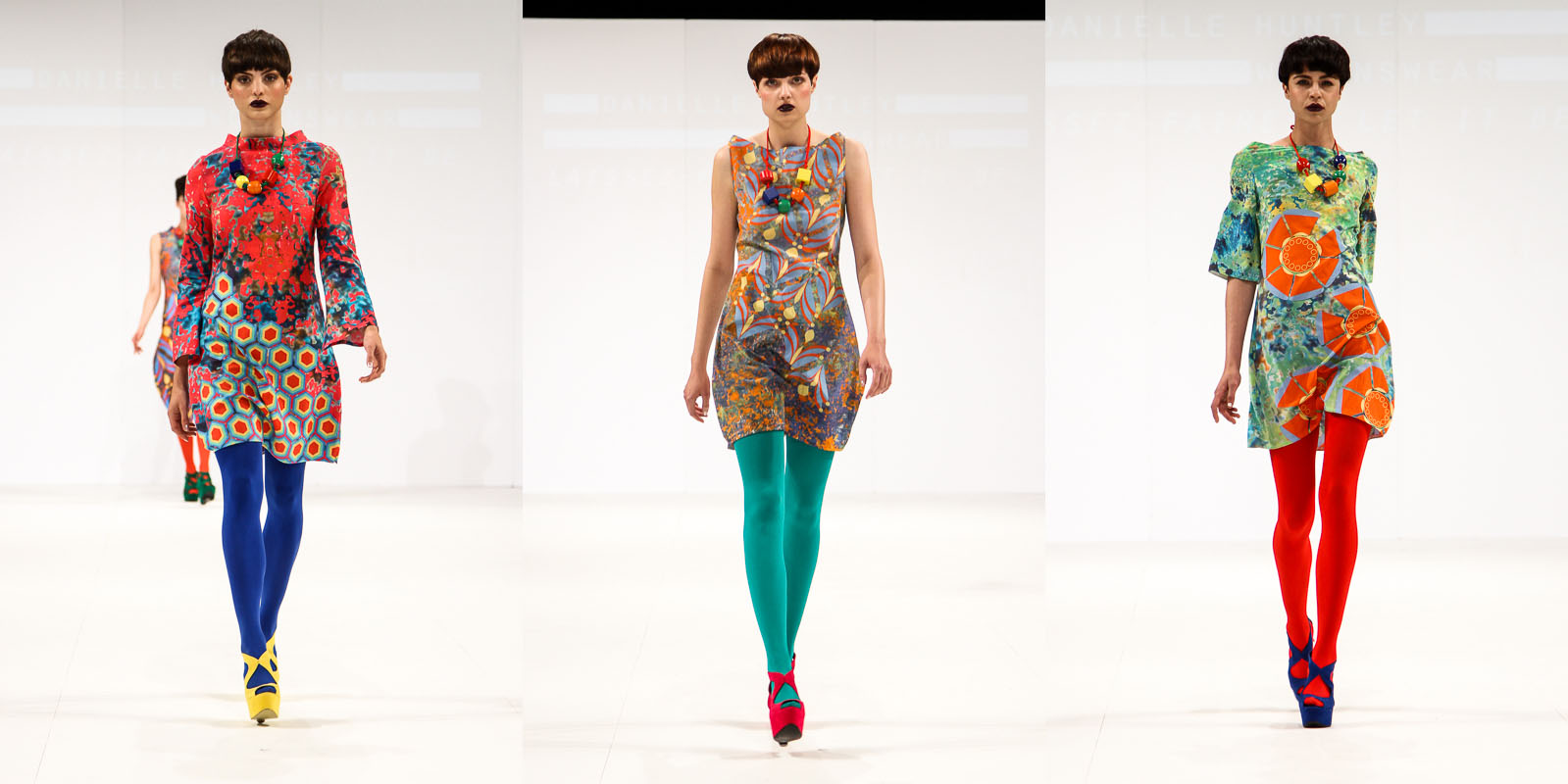 Danielle Huntley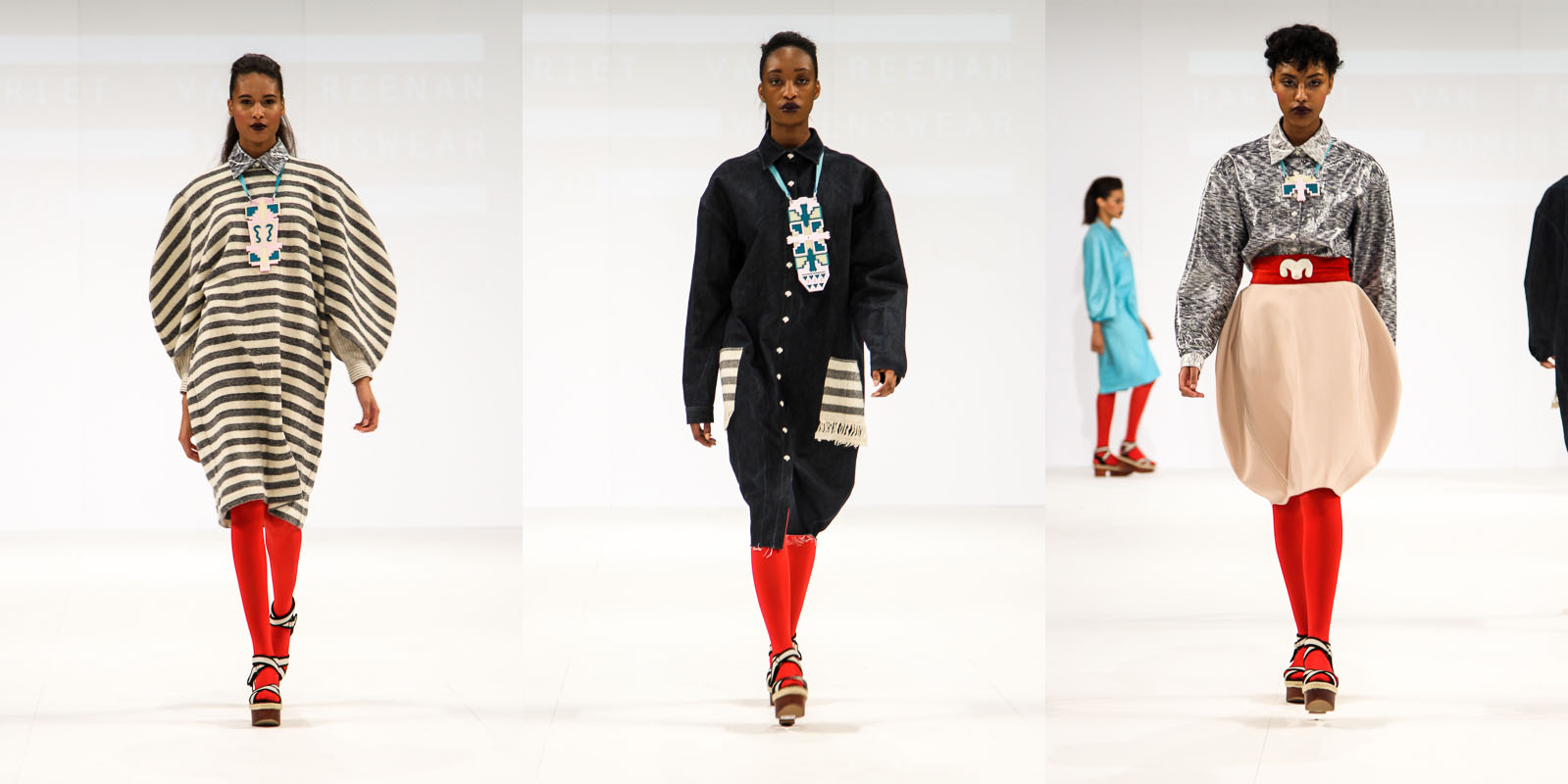 Harriett Van Reenan
– Words: Catherine Earnshaw
– Catwalk Photography: Steve Turvey