One class, 19 different directions –  Birmingham City University grads excited with their mix of unorthodox menswear and womenswear. You did good kids.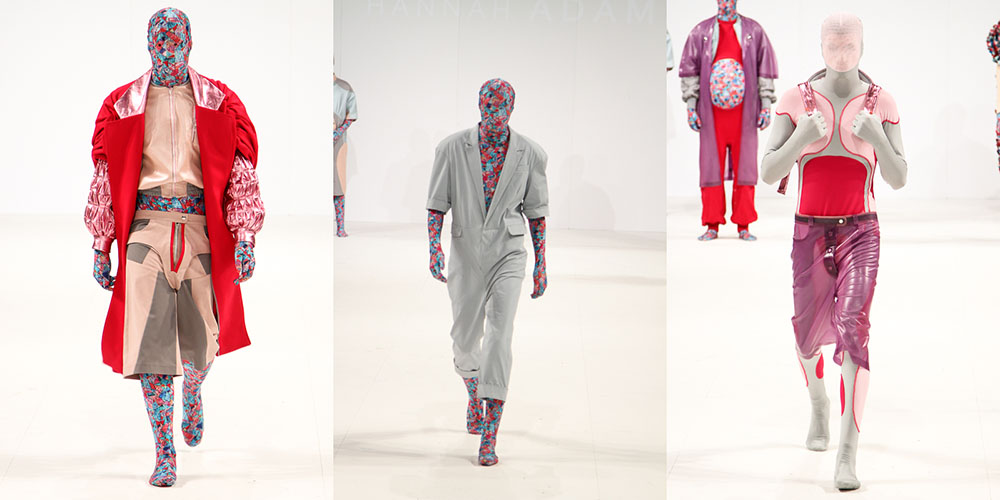 The show's opening collection was most memorable. Titled 'Hell Hath No Fury Like Man Devalued' by Hannah Adams, these were male models in kaleidoscopic geo-patterned morph suits underneath more conventional tailoring, made from a number of fabrics. Symbolic of psychoanalyst Karen Horney's 'womb envy' concept, models displayed womb-like fixtures and even fabricated babies to create a "no woman's-land". Primary colours were blues and pinks. Dubbed as 'one to watch', Adams' designs were weird and wonderful. We will certainly be watching.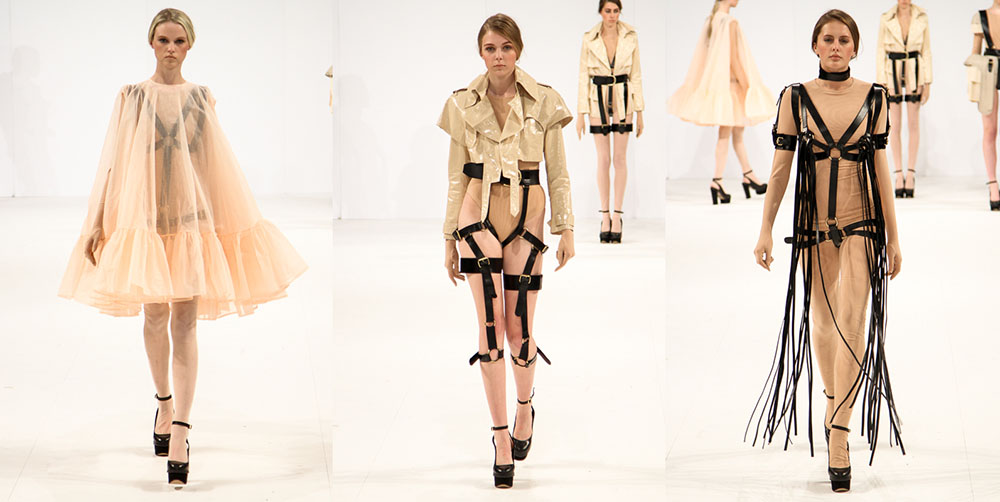 Another experimental set, this time by Phoebe Stonehill. Her nude pieces were accented with leather belting and buckles, not afraid to show skin. There was a juxtaposition between the structure of her skin coloured palette, delicate fabrics and the harder, bondage type detailing.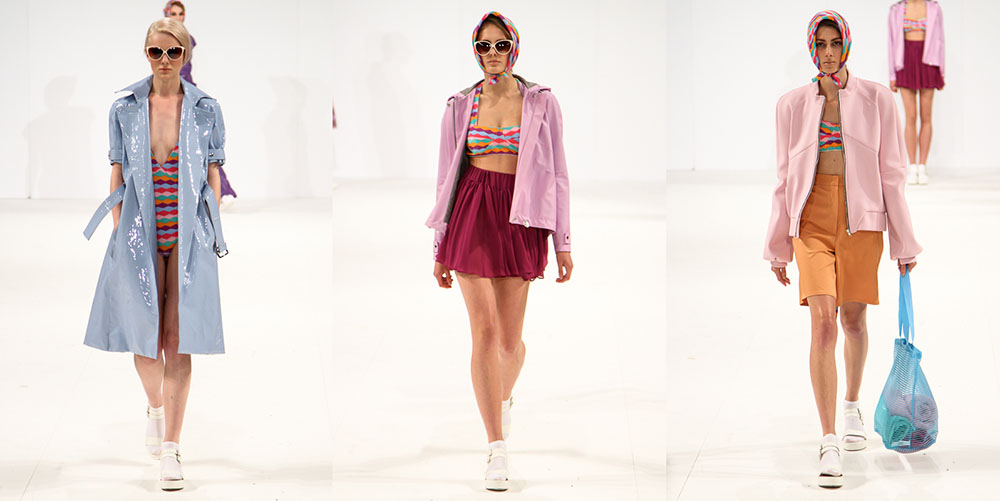 Victoria Renzo's 'Natural Elements' named collection had to be the most fun. Influenced by the weather and the dramatic effects it can have on the landscape, Renzo's pieces were summery and fun. Aside from a shiny baby blue mac and a leather-look purple jumpsuit, it was lightweight cotton that made up the separates models paraded down the catwalk in. Cue a flash of emerald green here and a bright orange there. Outfits were accessorised with multi-coloured headscarves and bright shopper bags in pops of colour.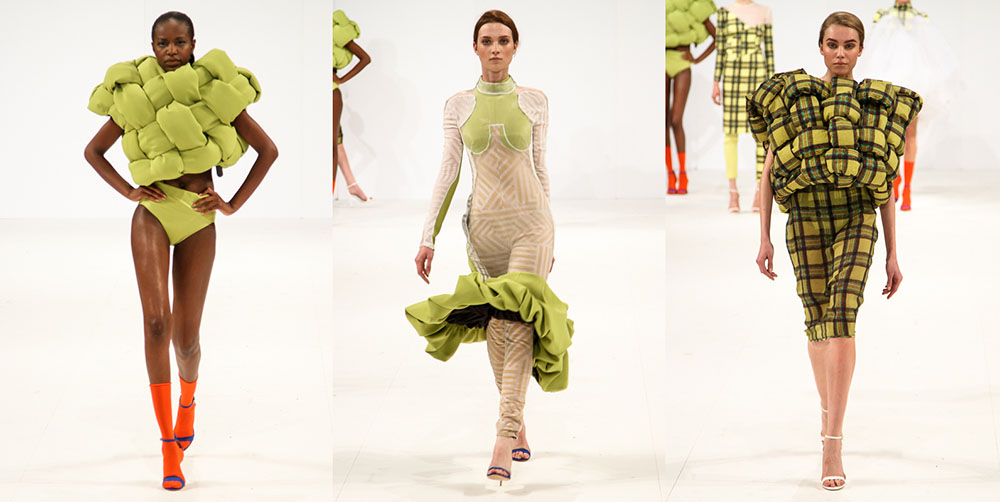 The penultimate collection was that of Jessica Case. A big basket-like woven structure in lime green, with nothing but matching underwear and sunset orange calf length socks adorned the first model. Contrasting tailored yellow and black tartan with a gathering of sheer white fabric, Case presented articulately cut, cleverly designed womenswear and bolder, performance pieces.
– Veebs Sabharwal
– Photography: Steve Turvey
CLASS OF 2013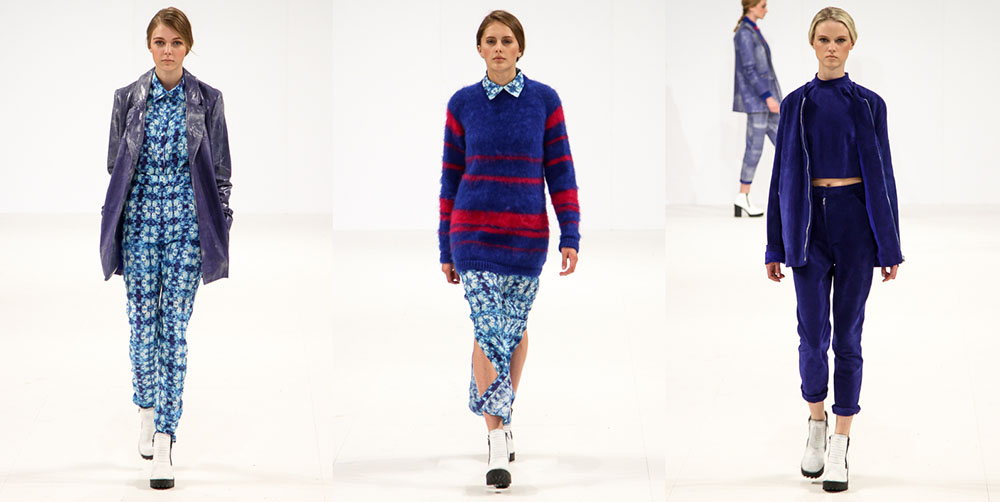 Nicola Bushell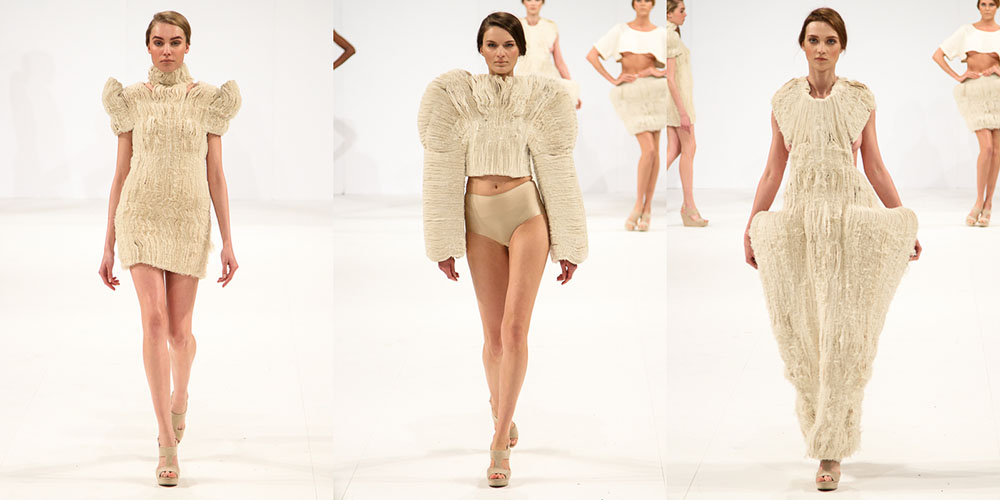 Amy Belcher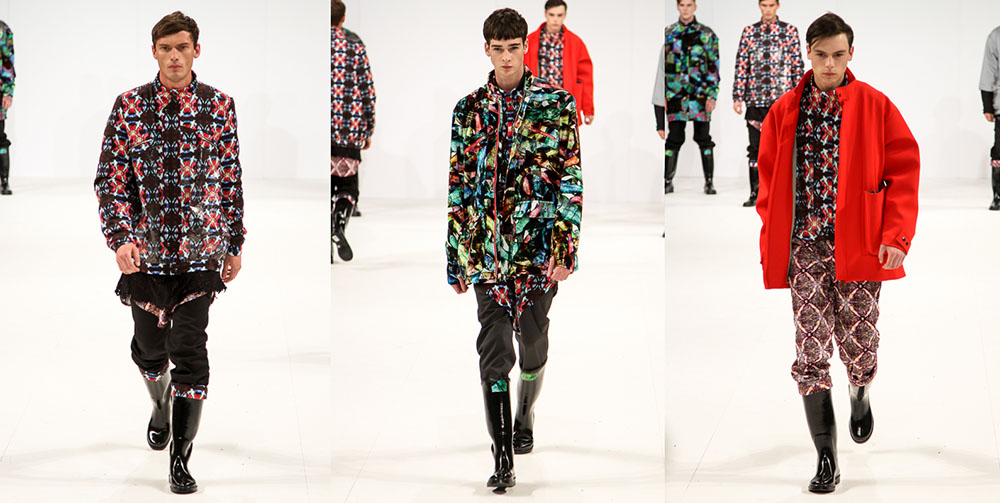 Olga Kaluba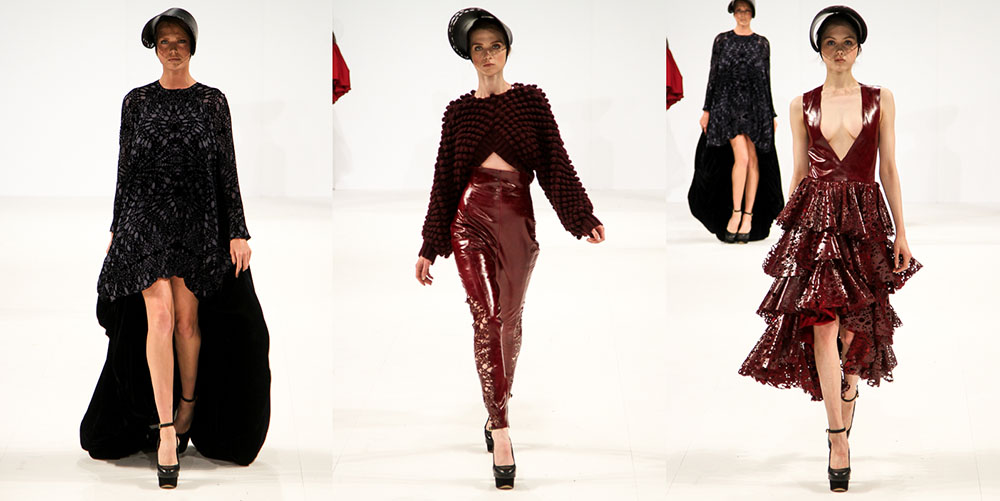 Amy Scapens-Feloy 
Taking laser-cutting to a next level was Amy Scapens-Feloy's collection showcasing carefully cut burgundy leather and big black headpieces. Further detailing was displayed in the form of intricate flocking. These were pieces that deserve to be worn and taken on an adventure.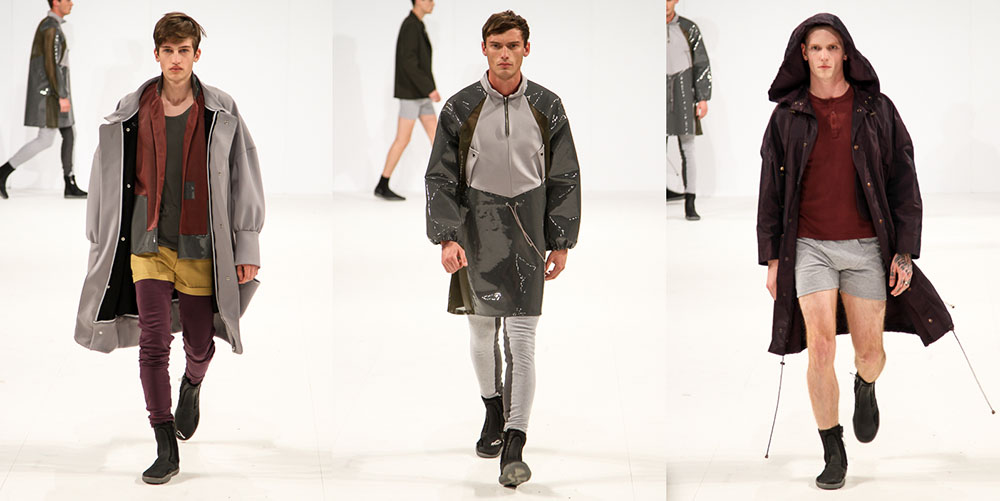 Charlotte King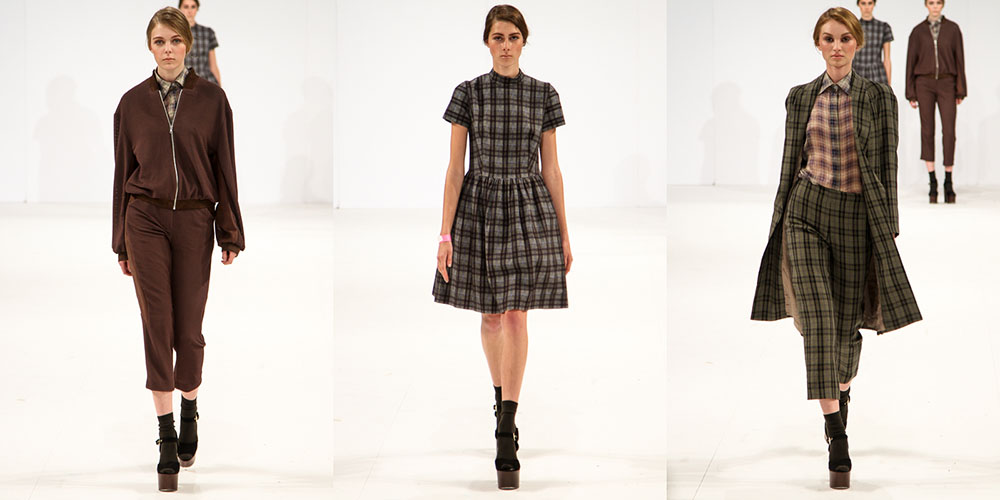 Sophie Leonard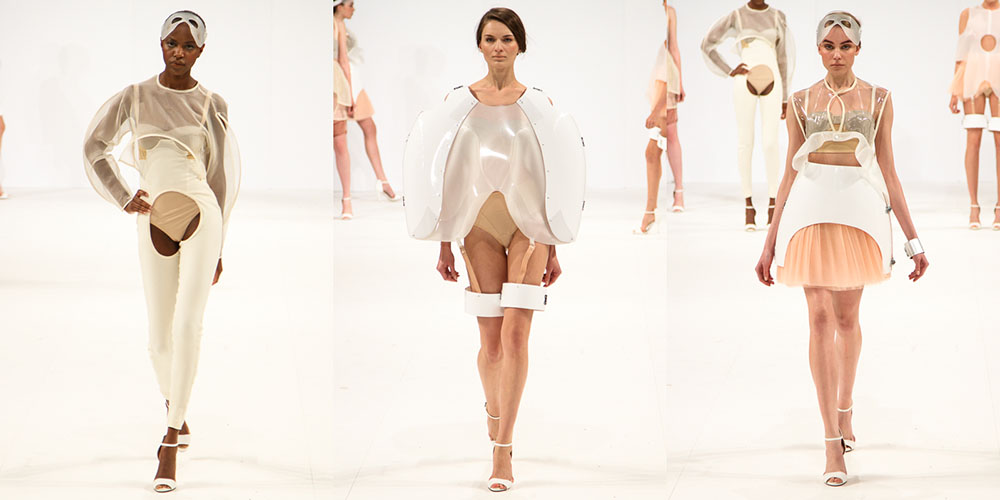 Natalie Wilkins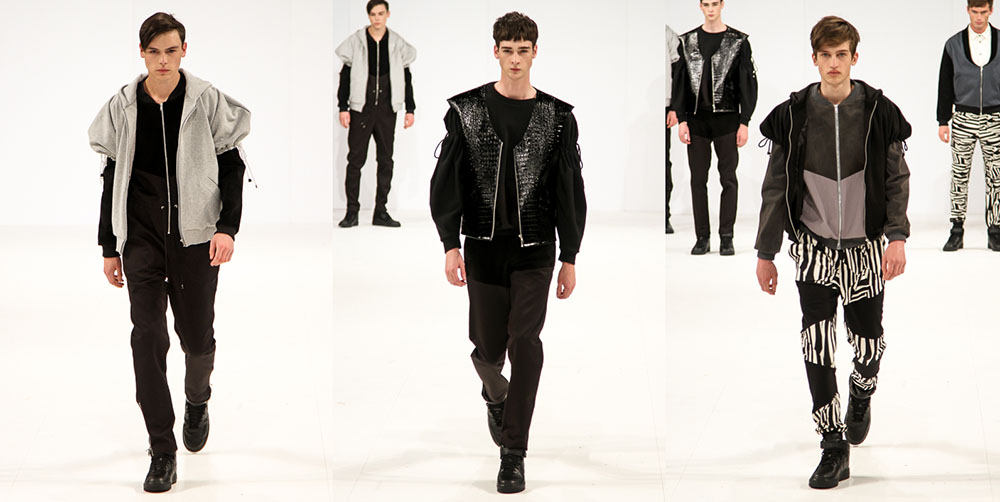 Luke Sakkas
Luke Sakkas was a Birmingham Best with his achromatic palette of crocodile outer leatherwear pieces and drawstring, short-sleeved, jersey knit hoodies paired with sharply tailored trousers.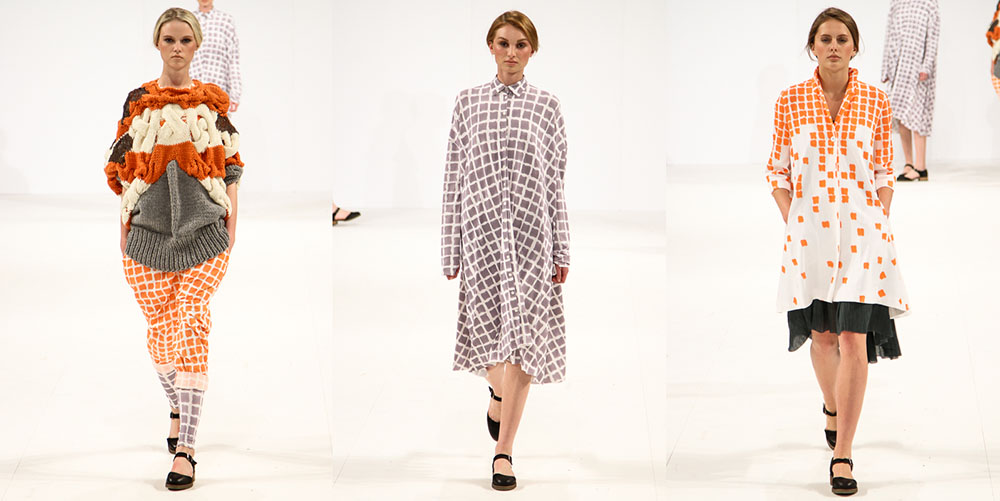 Gemma Jackman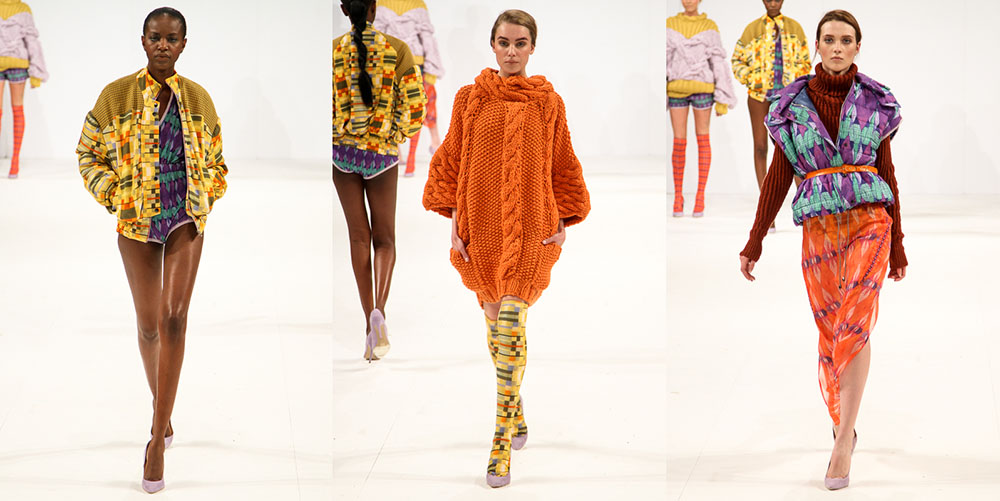 Natasha Knight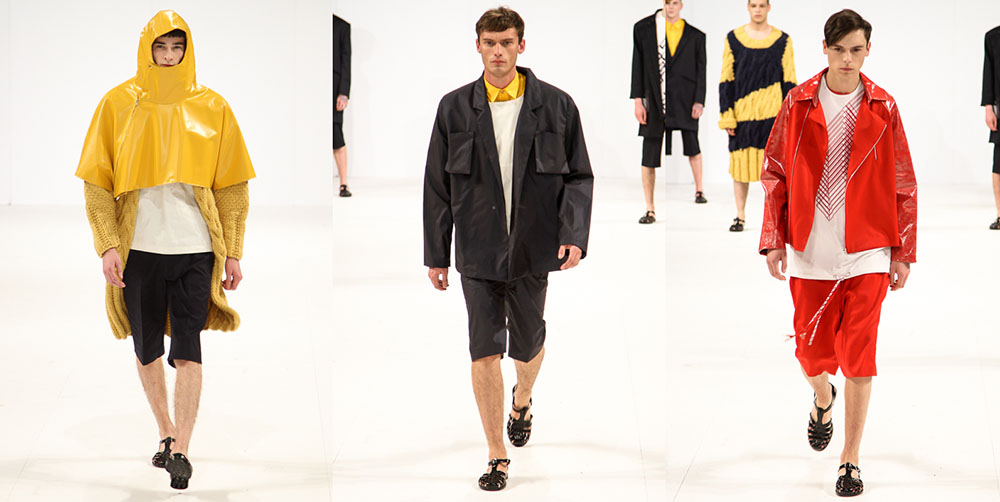 Amy Miles
Cleo McColgan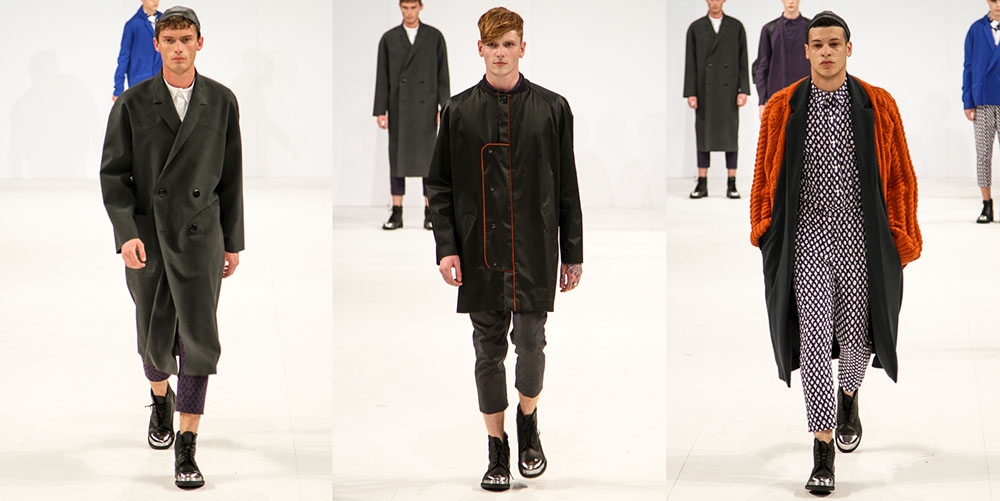 Juan Monroy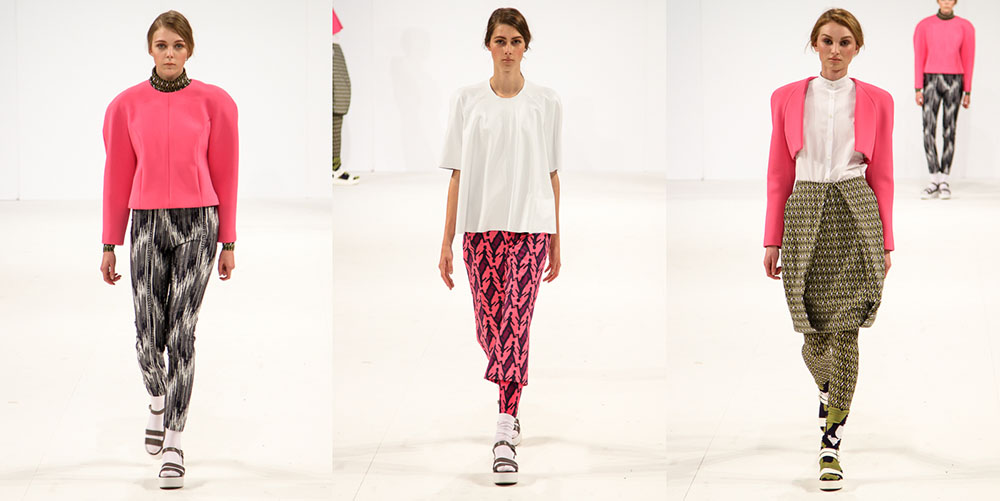 Matthew Morgan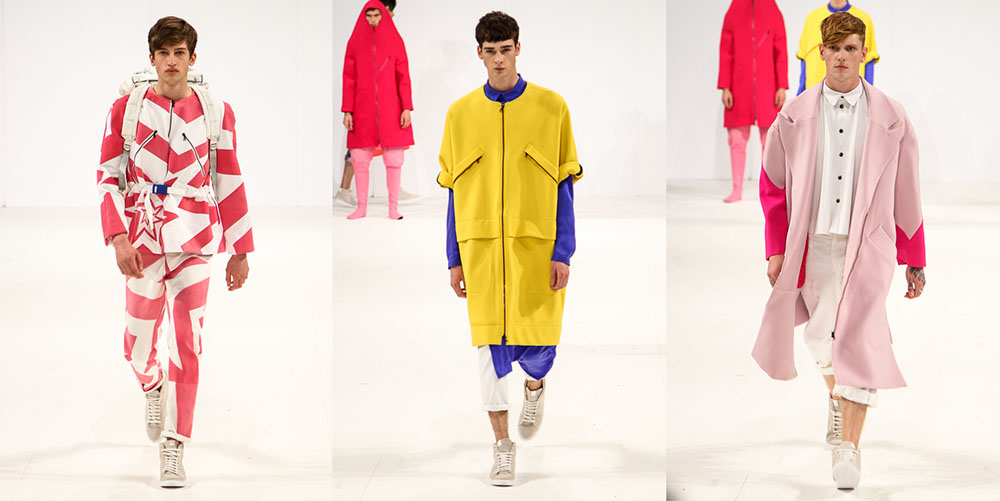 Ajmal Khan