With the two Universities sharing a runway and time slot here we bring you a review of both. The show started with Bath Spa who brought us the Gold Medal Winner back in 2012, Chloe Jones. Northampton bring with them a strong heritage in fashion footwear & accessories and textiles, creating an eclectic talent pool of young fresh talent and ideas covering all grounds of fashion design.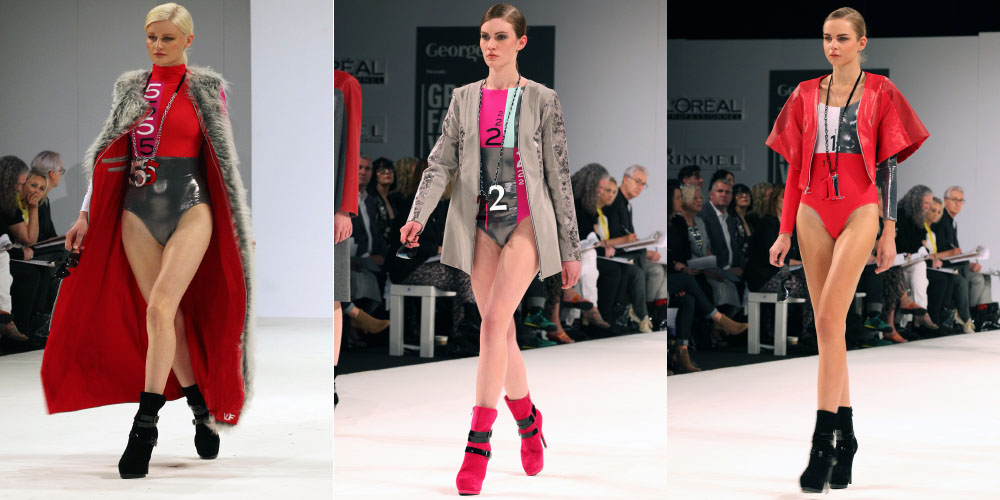 Victoria Finlay
Whether or not it was a swimwear collection is irrelevant here as it was cool, sexy and stylish. With 4 inch heels and fur lapel draped coats over the top it was the collection which made everyone look up and take notice. With numbers 1-6 printed on the garments as the models hit the end of the runway they put on their 80's skiing glasses bringing that extra touch of glamour to the collection.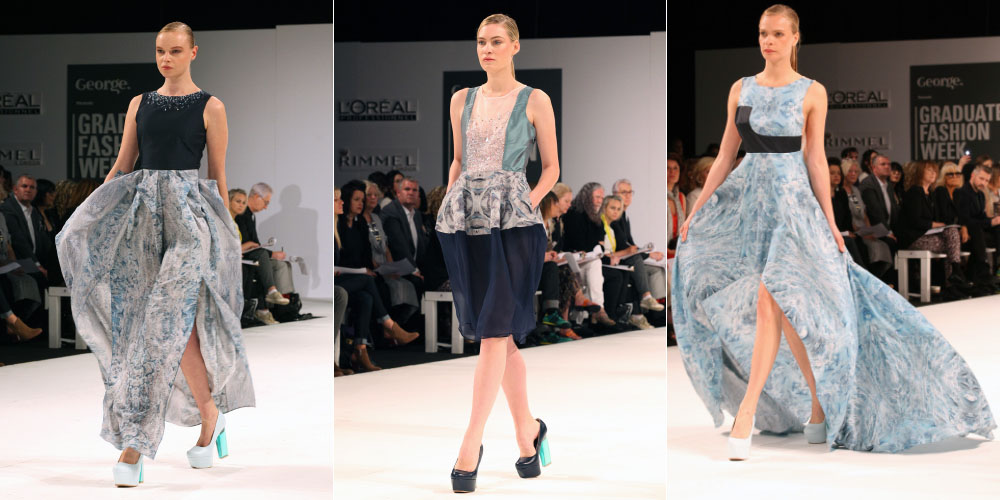 Leanne Blenkhorn
Four words from this collection, THAT BLUE FLOWING DRESS. A work of art and the showpiece from this collection, a tranquil flowing train dress with blue and white marble esque painting print was all held together but an L-shape navy block just below the breast. This piece moving across the runway had the feel of a classic Versace moment and showed how it doesn't always have to be crazy conceptualism to make people look up and take note of talent.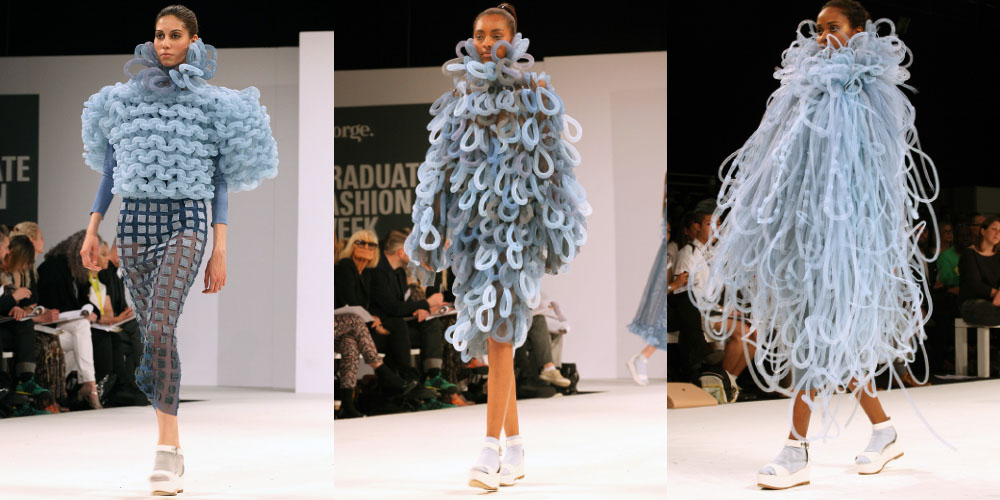 Hannah Podbury
This collection got everyone talking and it was only 10 minutes after the show all you had to do was look on instagram to see how popular it was. Following the trend of plastics and rubber Podbury created small rubber rings and worked them together creating an oversized rubber chain mail. Along with the thing gauze trousers decorated with small rubber squares for a collection that is so conceptual in it's process and creation there was something very attractive about the garments.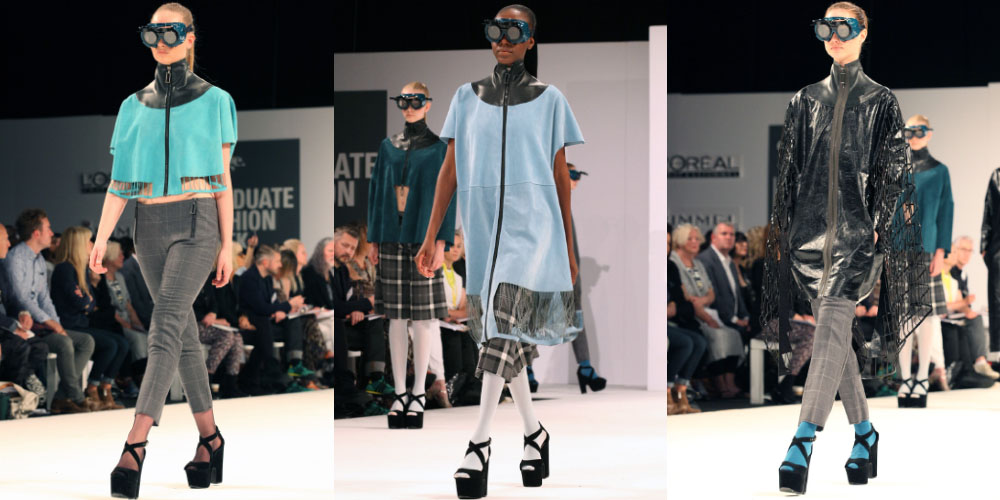 Sophie Conroy
The collection had an almost steam punk feel to it, helped by the styling with goggles, however the garments were all perfectly cut as if created by a tailor, and playfully threw you each time a new one appeared. Leading you into one direction with checkered shorts and, then grey tights evoking St Trinian's references, then next a thigh length black PVC plastic coat. With the goggles mysteriously blocking the models faces, the ambiguity of the collection combined with the fitted garments and skin on show reminisced of early McQueen and the sexual ambiguities, affluence and explorations of the early 90s.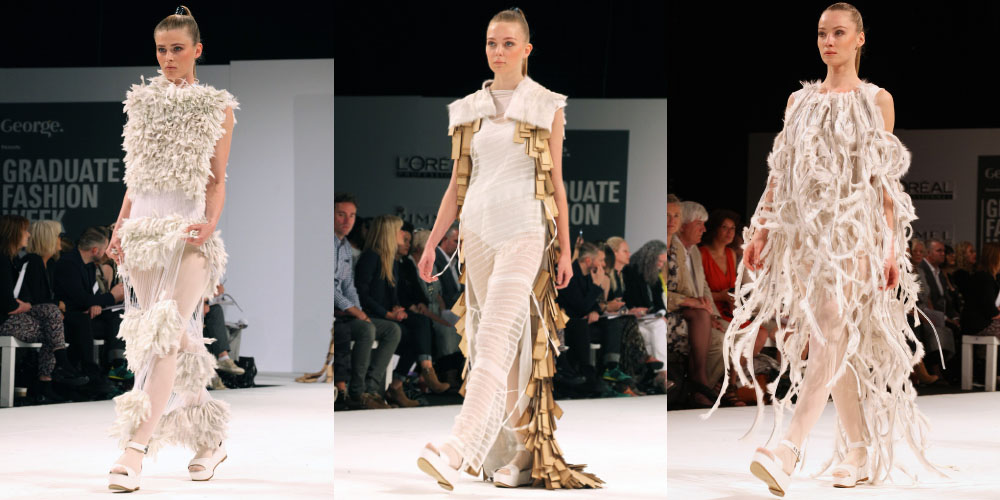 Emma Parker
This collection has been flagged up for many reasons. Yet the one thing that really made Emma Parker rise from the press release was when everyone scribbled the words 'laser cut wood' next to her name. Laser cutting has been a factor in fashion design for many years now but combining it with wood and turning it into a garment is hard. Albeit a noisy and rather clunky garment, Parker managed to create something stylish and attractive.
– Words: Declan Higgins
– Photography: Justin van Vliet
CLASS OF 2013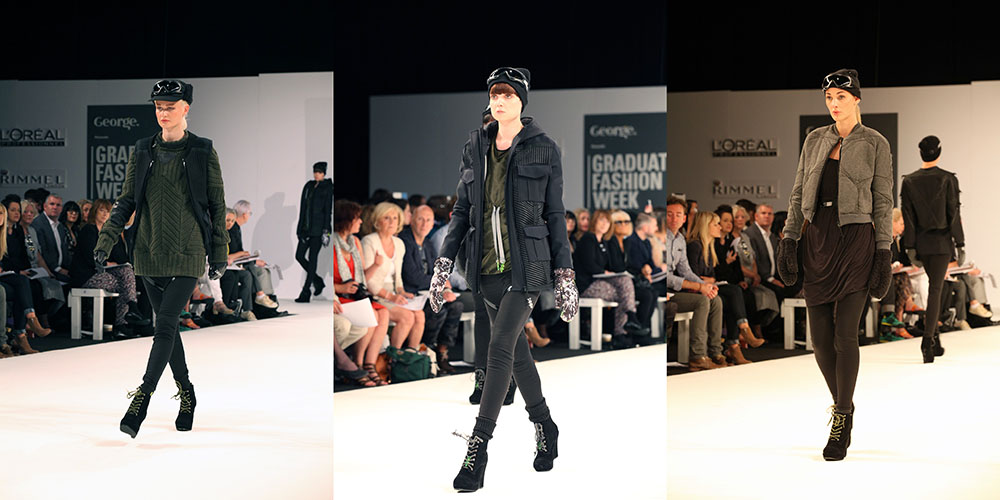 Stephanie Kitchen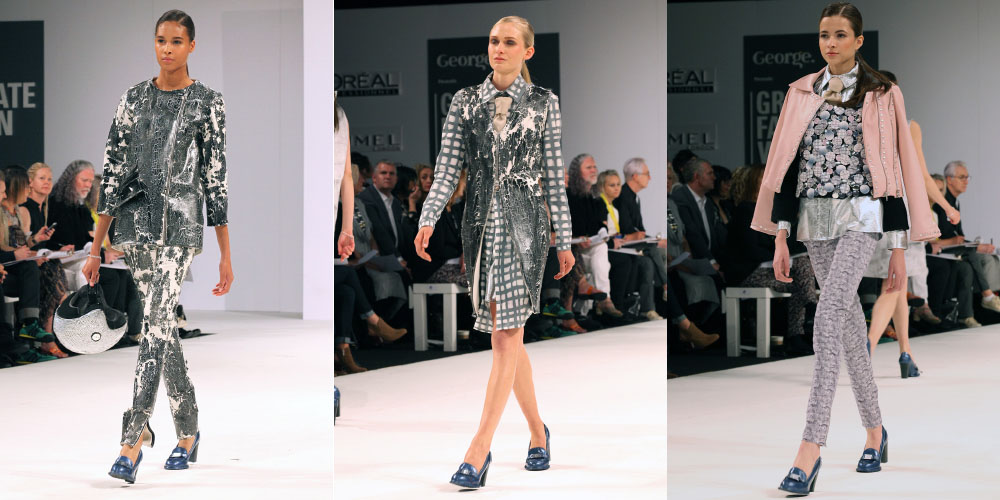 Emily Lynch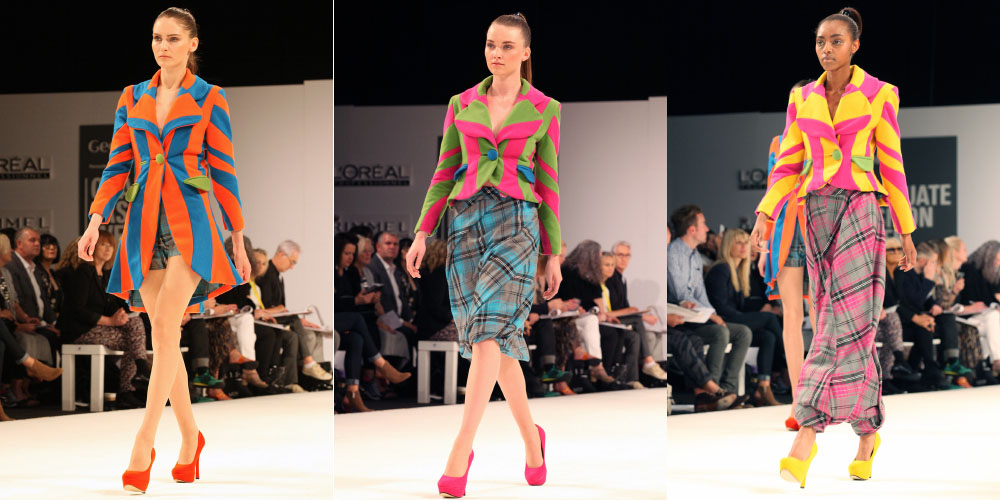 Kayleigh Smith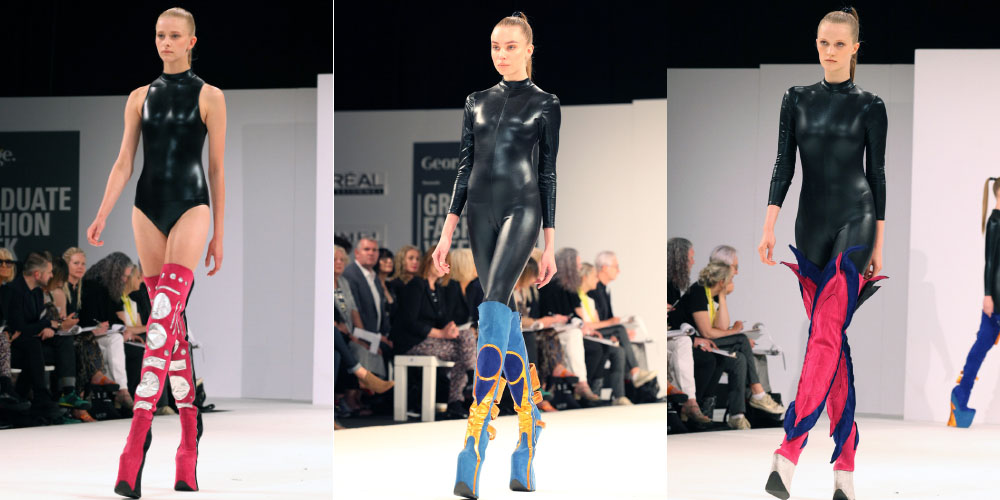 Elijah nne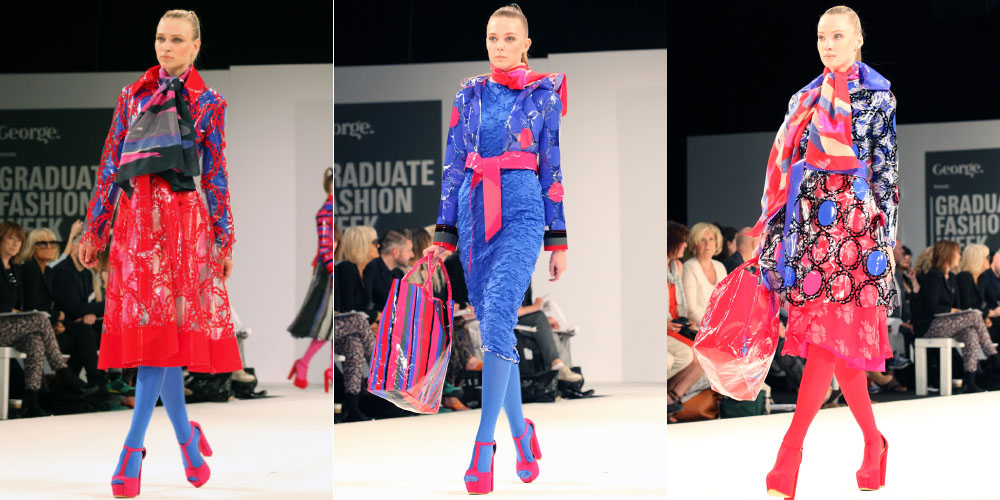 Mia Felce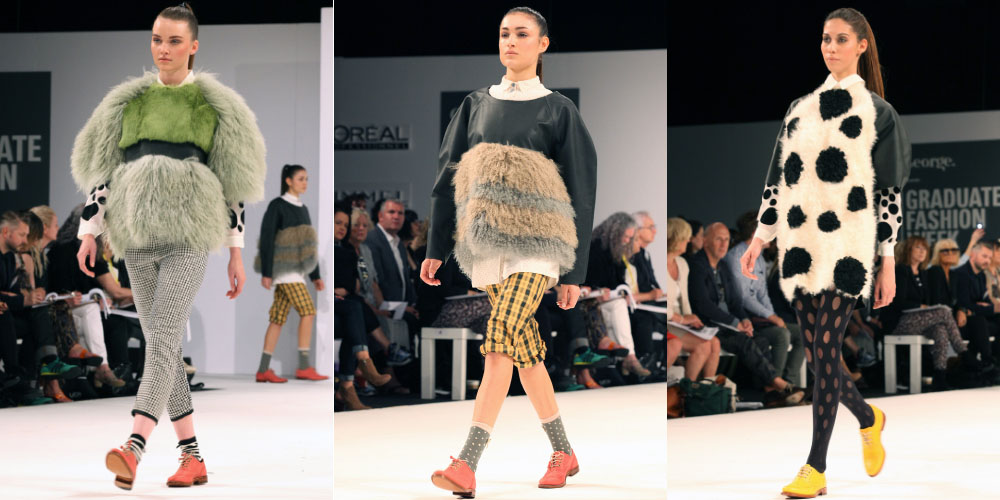 Sonia Khatun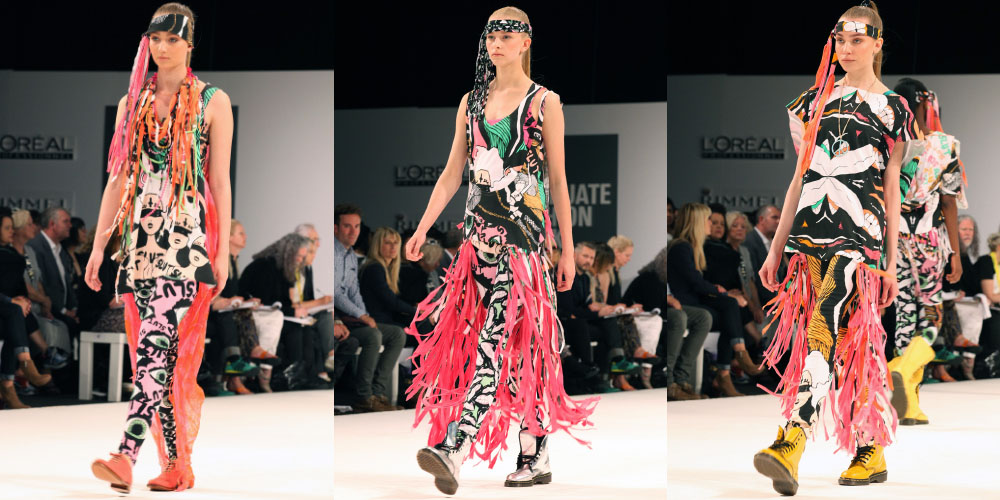 Lisa Janson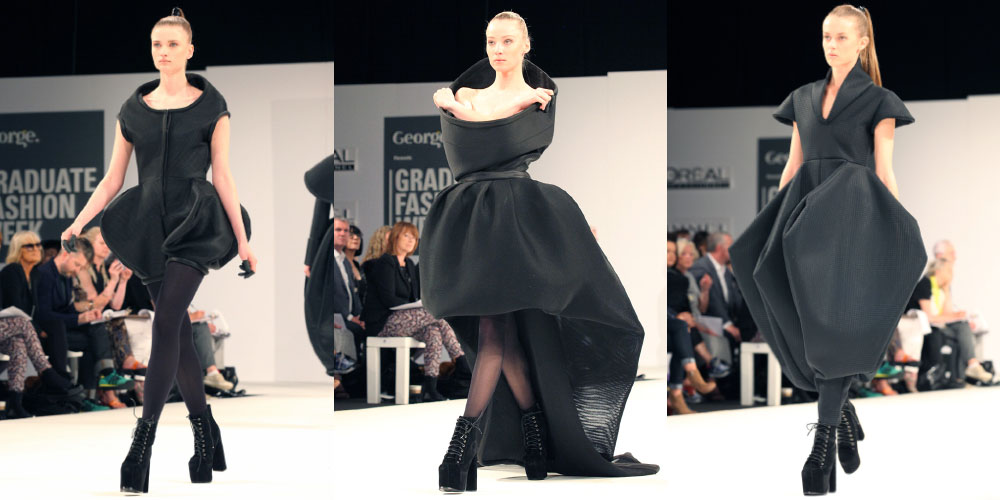 Emma Shea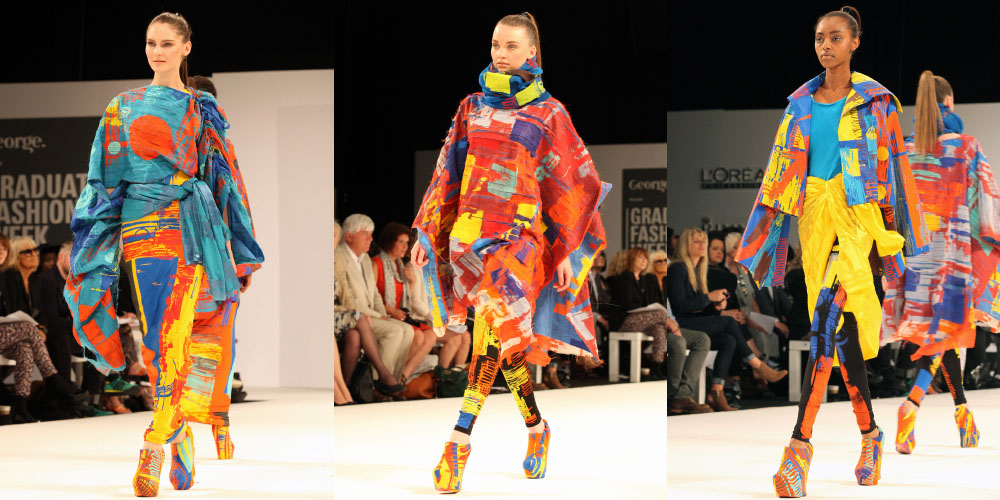 Kirandeep Bassan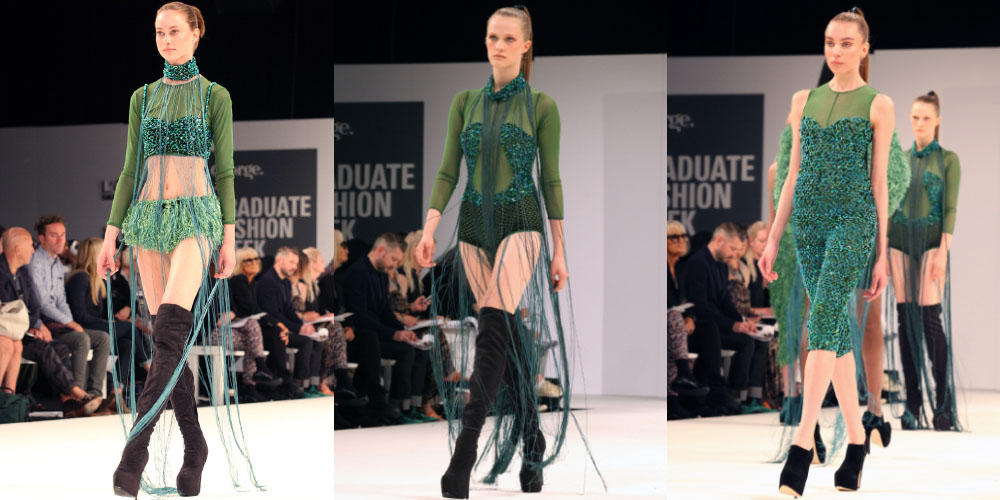 Jodie Payne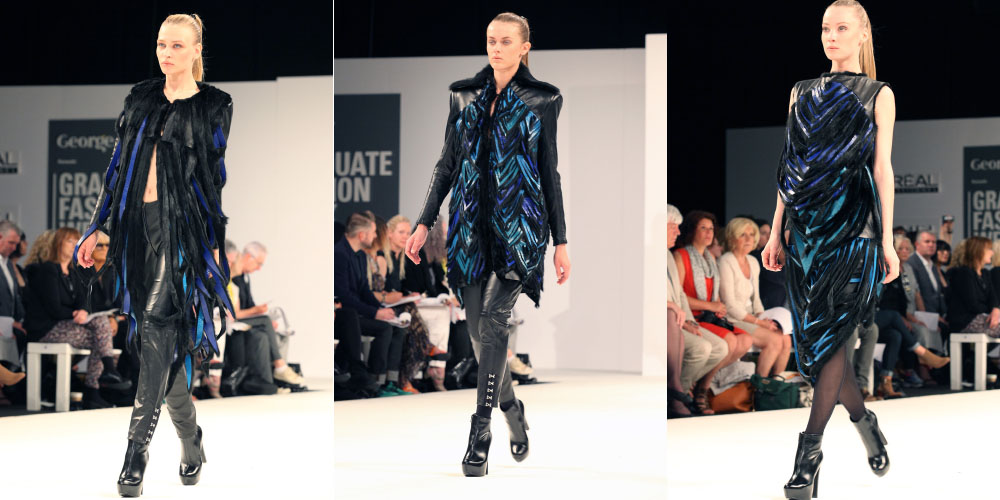 Charlotte Eastwood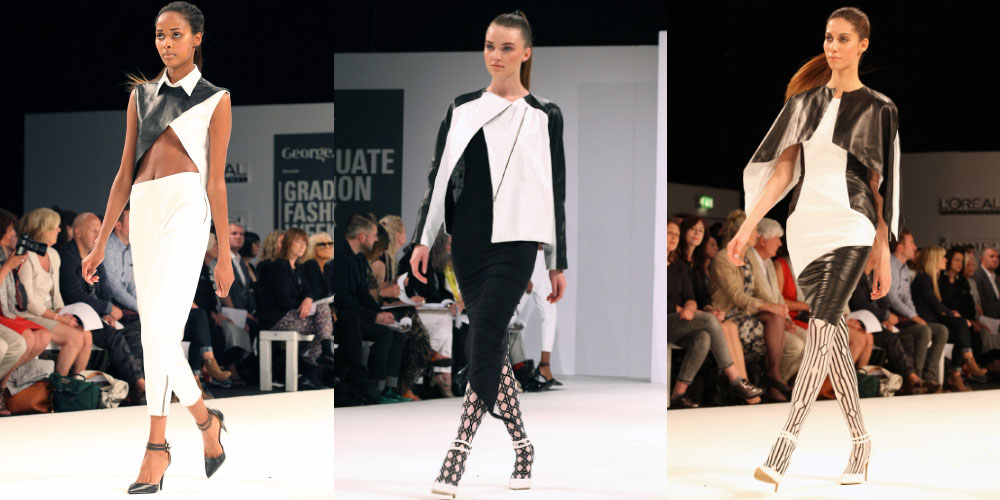 Lyesha Whitehouse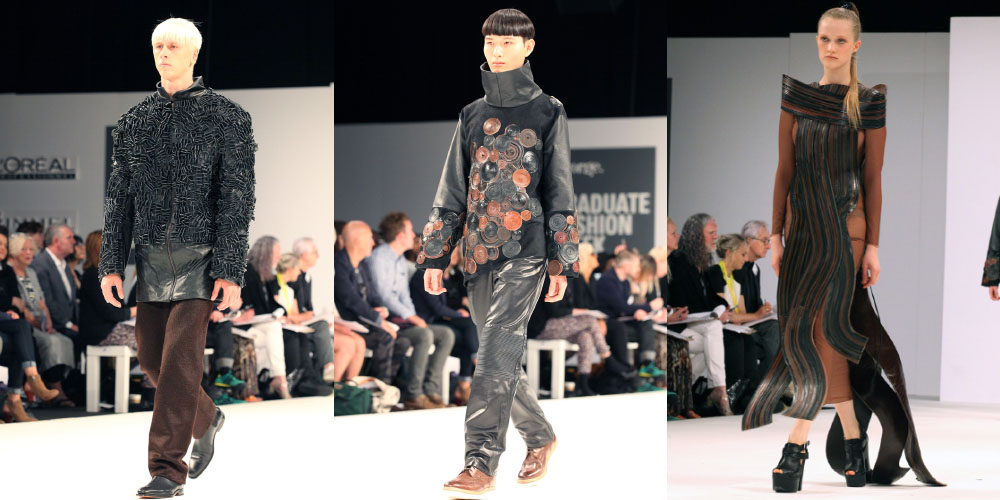 Roxy Eusebio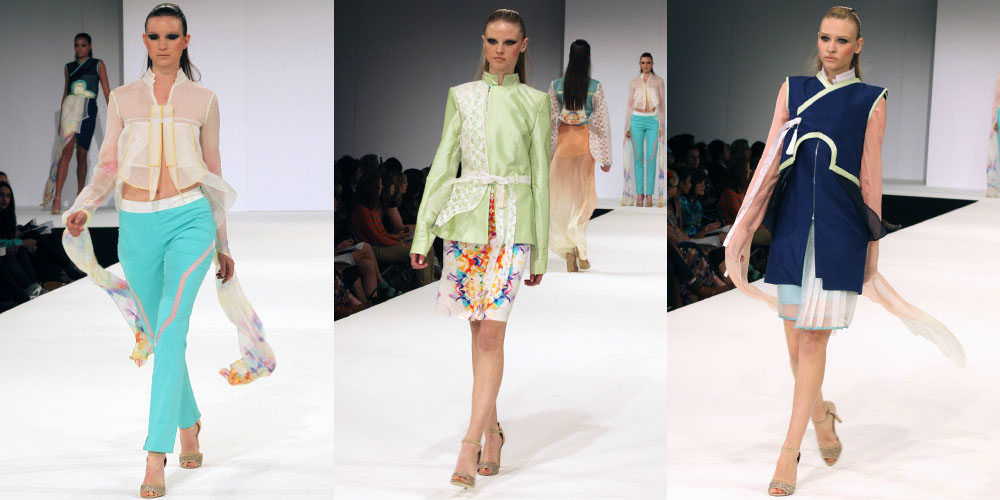 Susanna Yi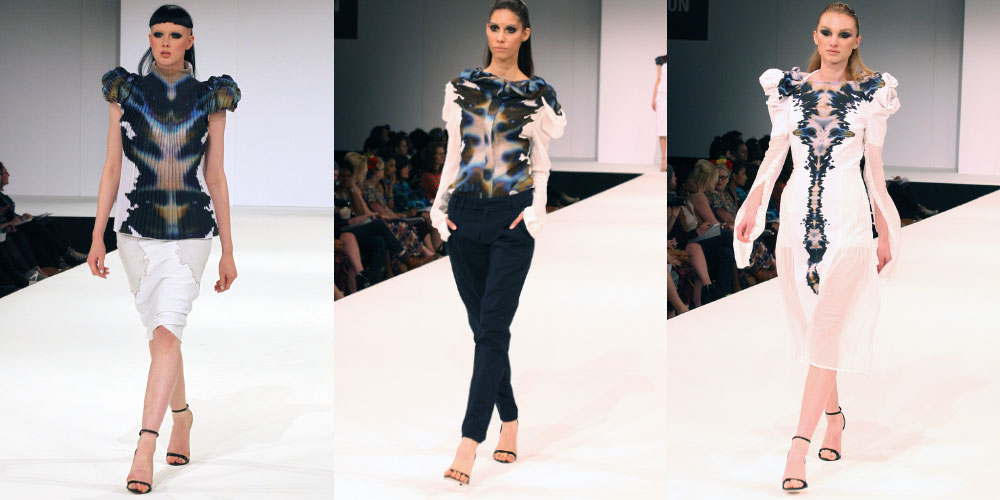 Alicia Leckie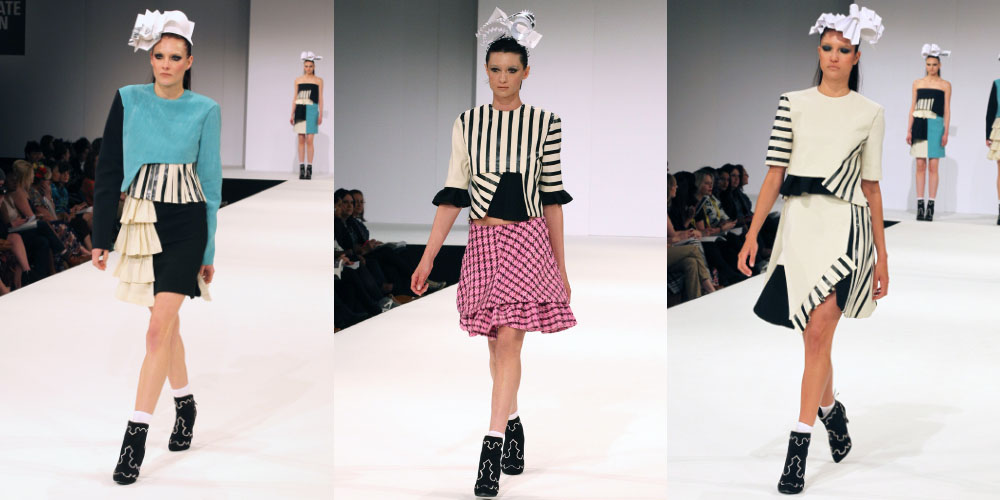 Shay Malt