The second show of GFW – East London University – really raised the bar with a hugely entertaining show that hit all the right notes.
First up and vying for attention was Krasimira Ivanova-Stoyneva, whose innovative collection fused 1920's glamour with a frenzy of colour and texture. Highlights included pencil skirts in sheer nude adorned with black embroidery and a jaw dropping art-deco style flapper dress, ornamented with long swinging fringe in primary colours.
Not to be outshone was Chloe Taylor whose ethereal collection of white gowns toyed with proportion and shape. Masterfully draped, each gown contained a hidden metal ring to emphasise a different part of the body, with exaggerated backsides and waists creating a memorable silhouette.
Foregoing the experimental, Harriet Rushmer showcased graphic check prints in a range of fabrics. Loose dresses and straight cut skirts as well as voluminous jumpsuits were paired with monochrome spring jackets in lightweight, sheer textiles that billowed behind the models as they walked.
Another print pairing expert, Kim Stevenson took embellishment to the extreme with her bohemian, craftwork collection. Each look was piled high with textiles and textures, using everything from ripped, stitched and gathered fabric to embroidery and tassels, to create a glorious patchwork effect in a hodgepodge of colours.
In a stark contrast to her more light-hearted peers, Leanne Beckford showed an austere interpretation of urban-wear in a palette of black and navy. Models walked the runway in masculine parkas, lightweight cargo jackets and relaxed-fit boiler suits, cinched at the waist – a nod to fashion that isn't just decorative.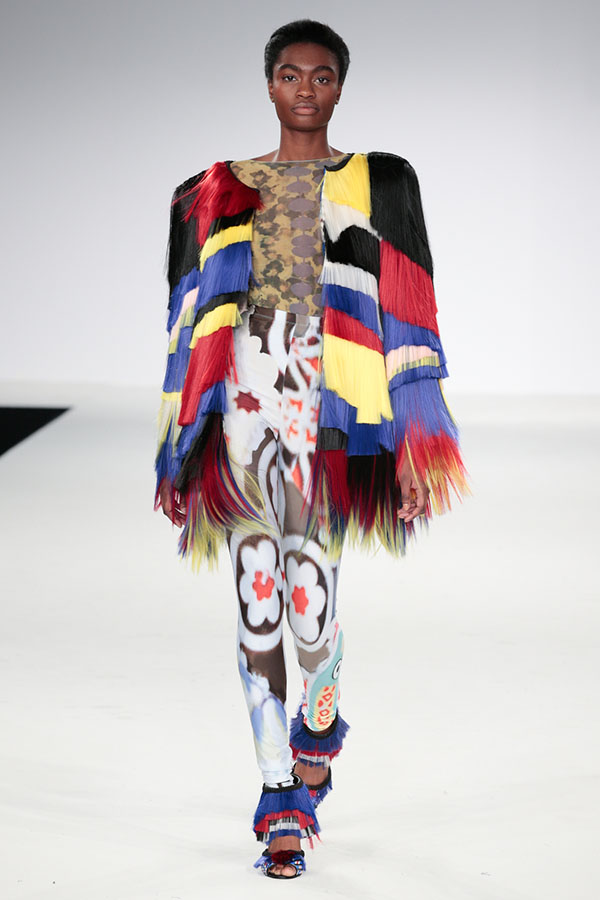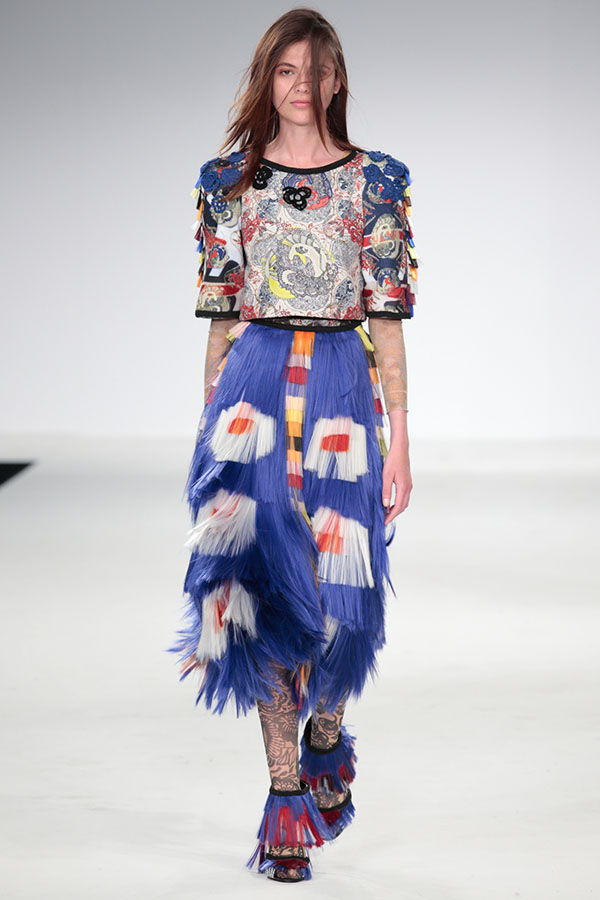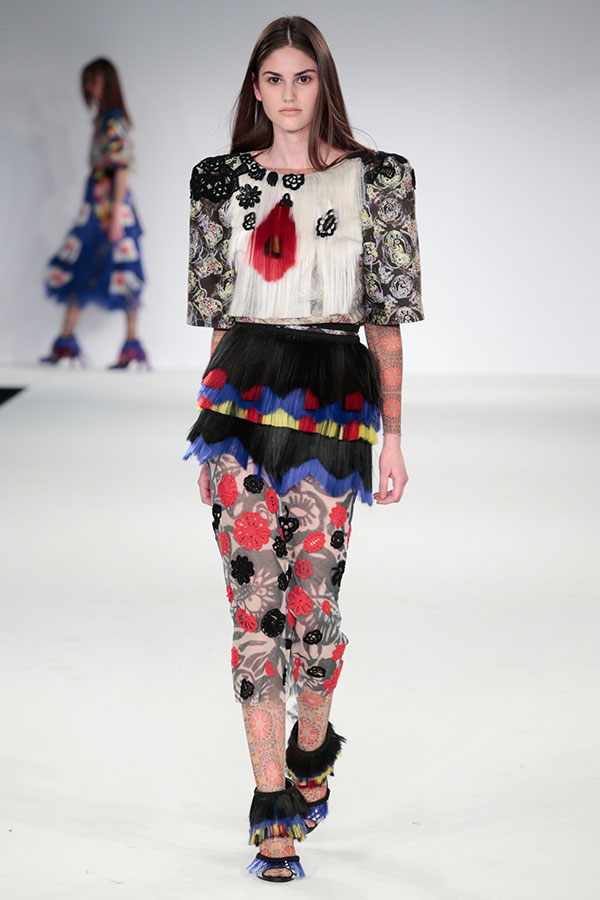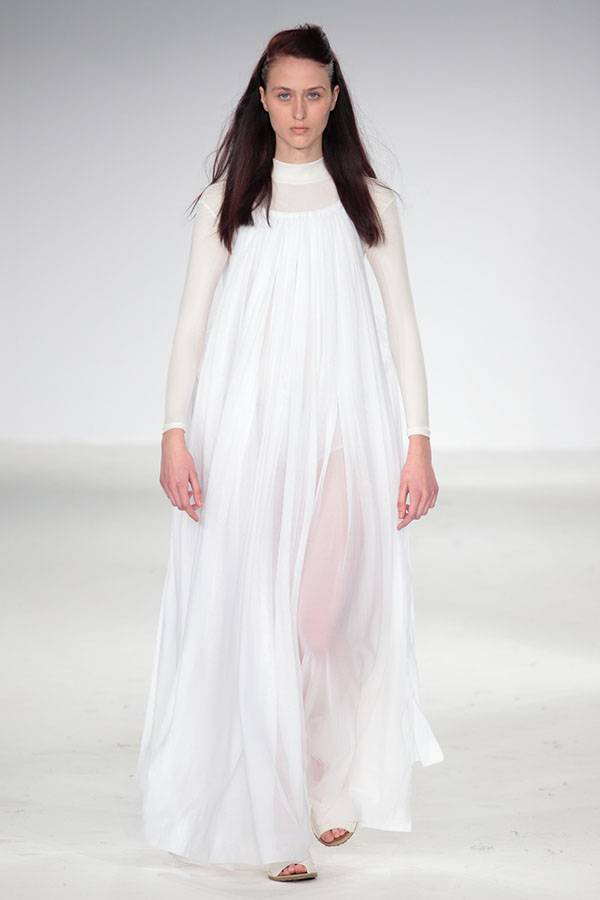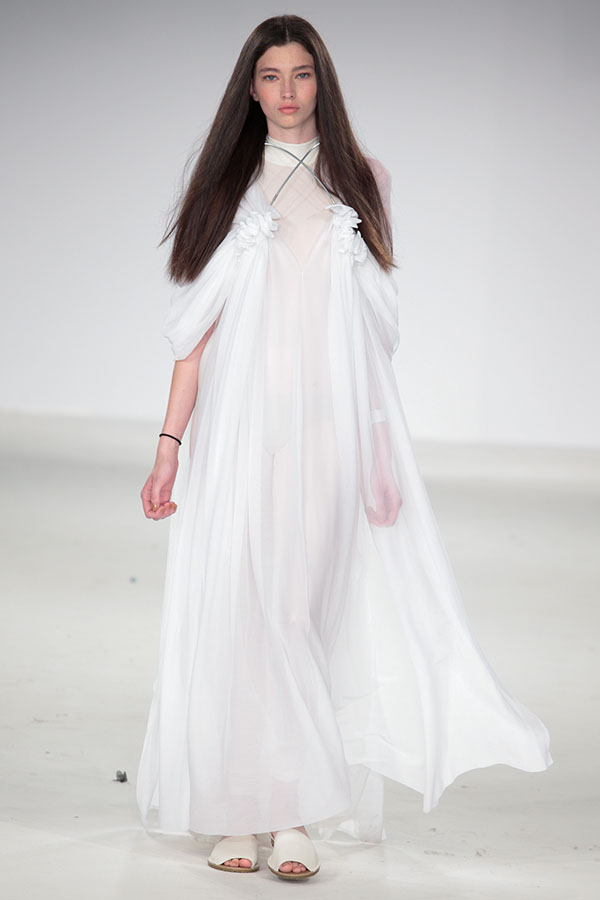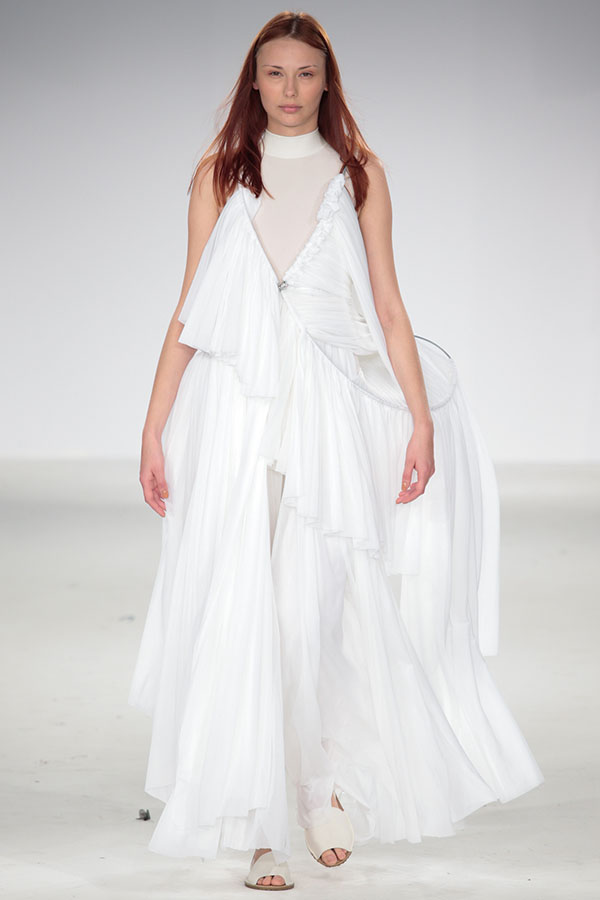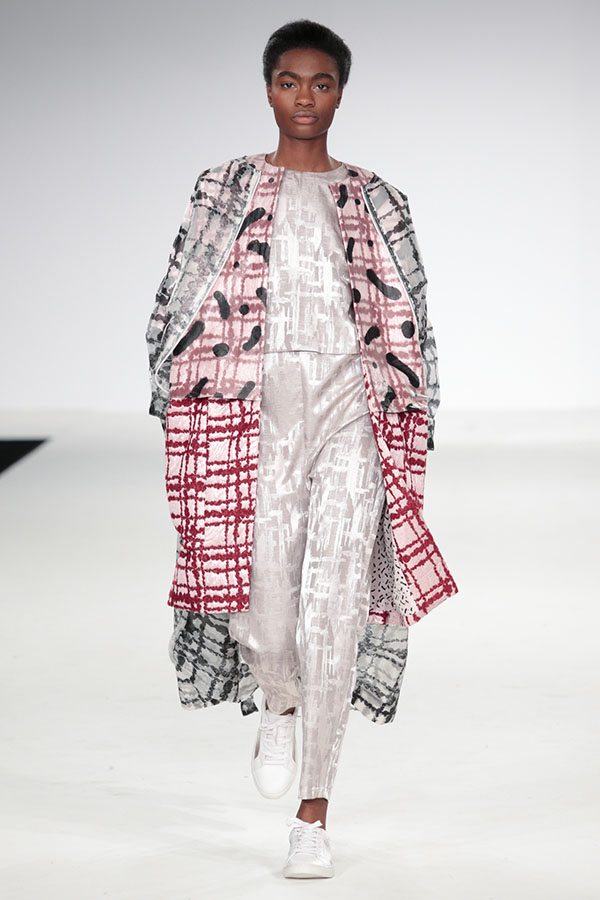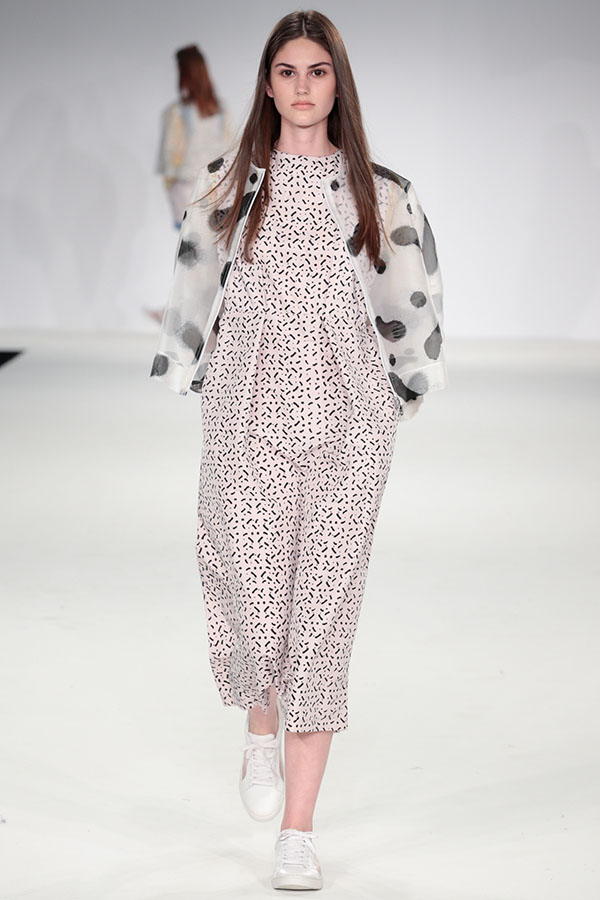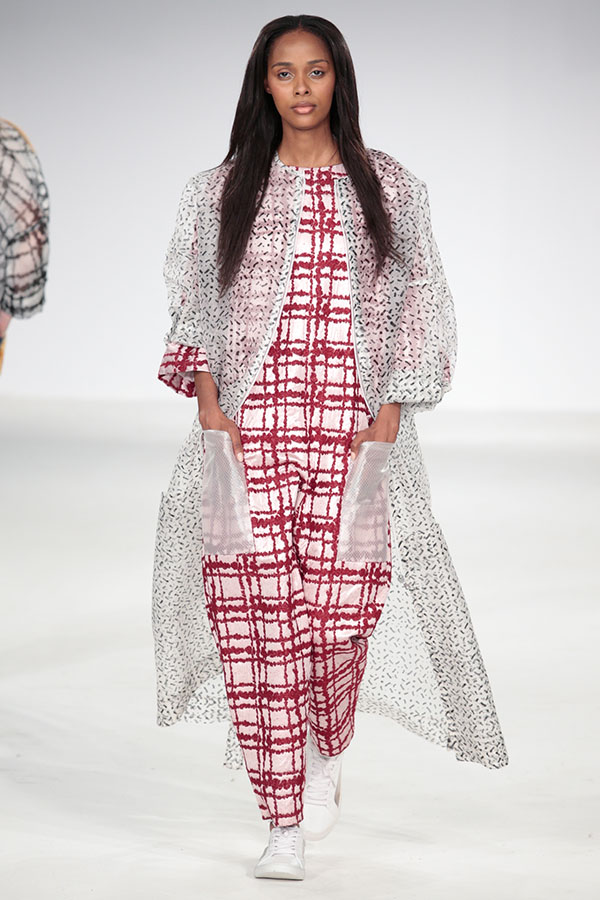 Words: Maya Dagan