Following some truly incredible catwalks, Salford University had a lot to live up to, but the graduates kept up the pace with the day's most thought provoking show.
Certainly a divisive presentation, Iqra Rashid showcased the power of accessories in her bold interpretation of middle-eastern style. Featuring masses of exaggerated volume in the form of extra-wide culottes and structured tops in an almost drab palette of grey and navy. Cue the welcome punch of colour from blood red tights and the genius addition of matching birkas, transforming the models from wallflowers to warriors.
Far from minimalist, Brogan Tythe-McCalum brought back the 70's, right down to the wide leg trousers in his joyful menswear presentation. Reminiscent of the very best years of Etro, the collection was awash with floral and paisley motifs. The standouts were the coats, beautifully constructed with wide lapels and scalloped piping, with one full-length piece in red almost stealing the show.
At the other end of the spectrum, Hester Haywood's female friendly collection was an exercise in wearability. Lightweight cottons, unstructured shirt dresses and simple pleated skirts screamed minimalist chic in a palette of white, blue and grey, punctuated by a single bright yellow dress that shone like a ray of sunshine.
Bringing back the energy was a sports-wear collection by Caroline Corby, featuring pieces that ranged from basketball jerseys and velvet track suits to peek-a-boo bodysuits. Sheer inserts and flashes of skin gave the collection urban sex-appeal.
Finishing on a high note, Nina Scott-Smith presented the most sophisticated collection of the day with voluminous silhouettes festooned with oriental prints. One particular highlight was a billowing white t-shirt dress adorned with geometric patterns and trimmed with tassels, like an antique Persian rug.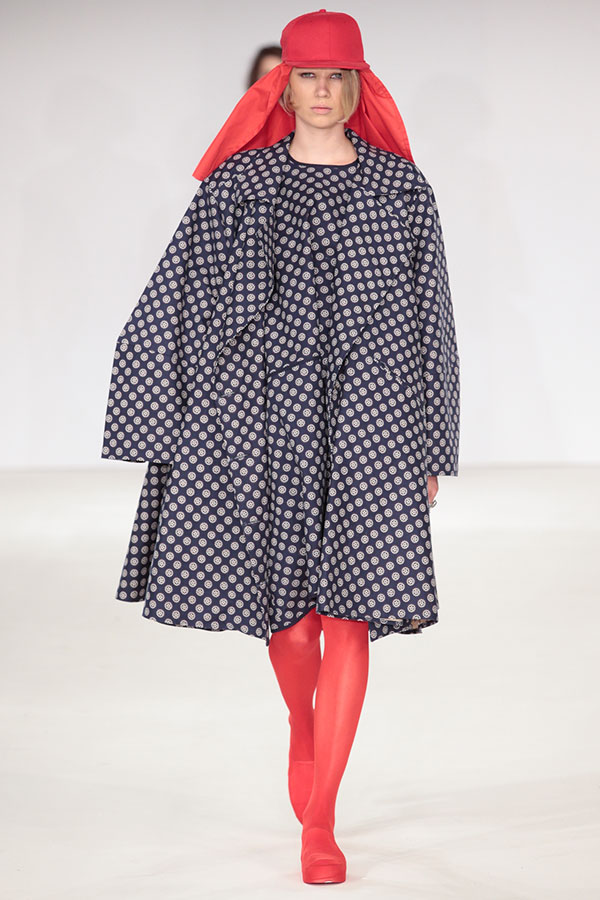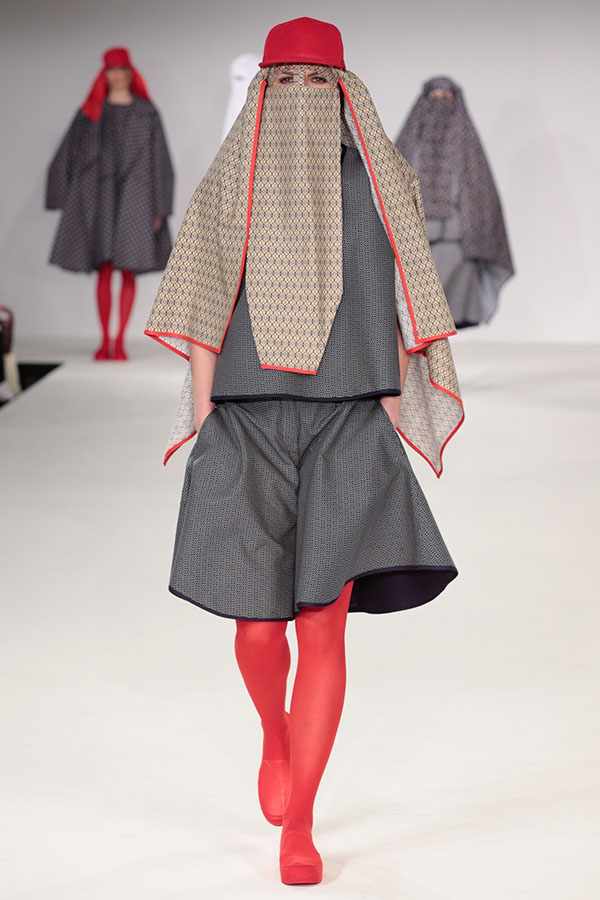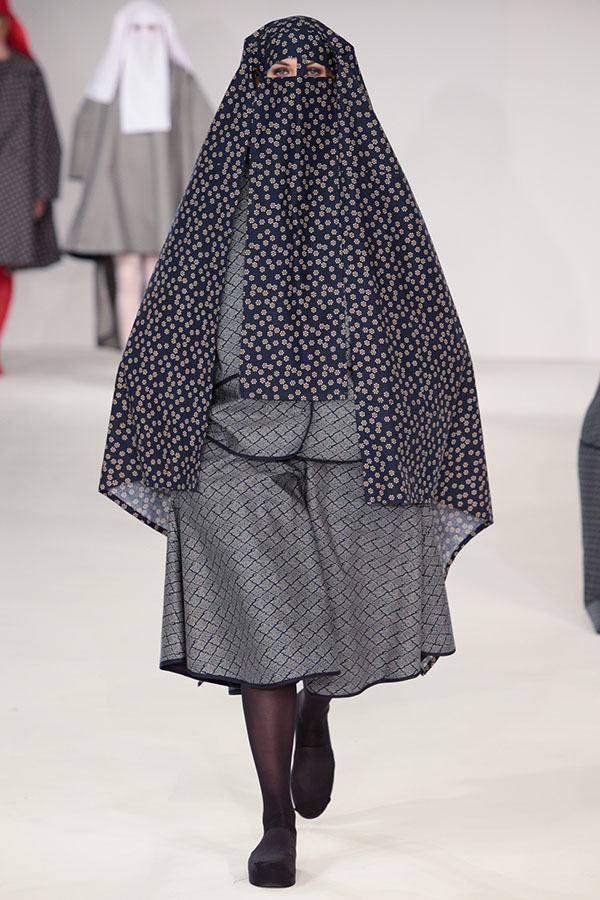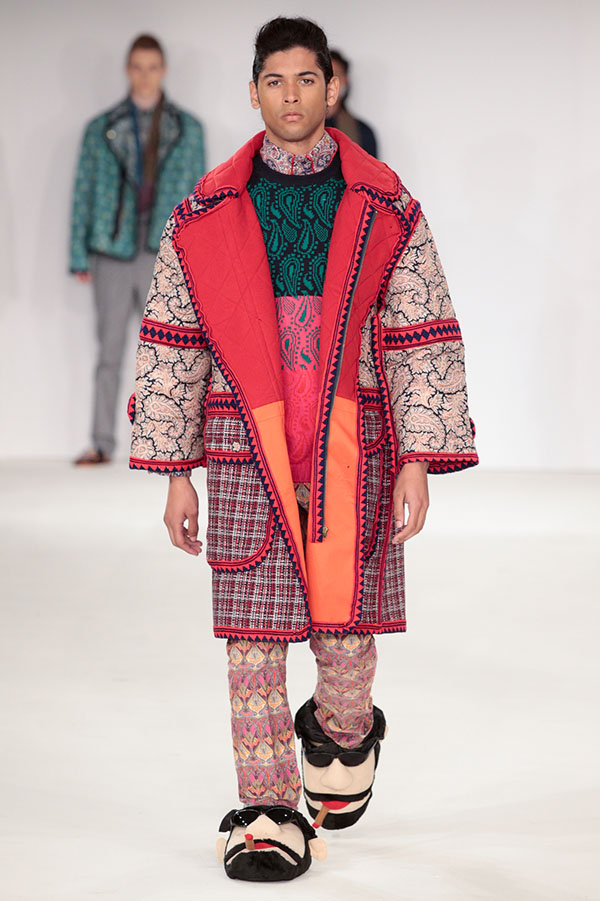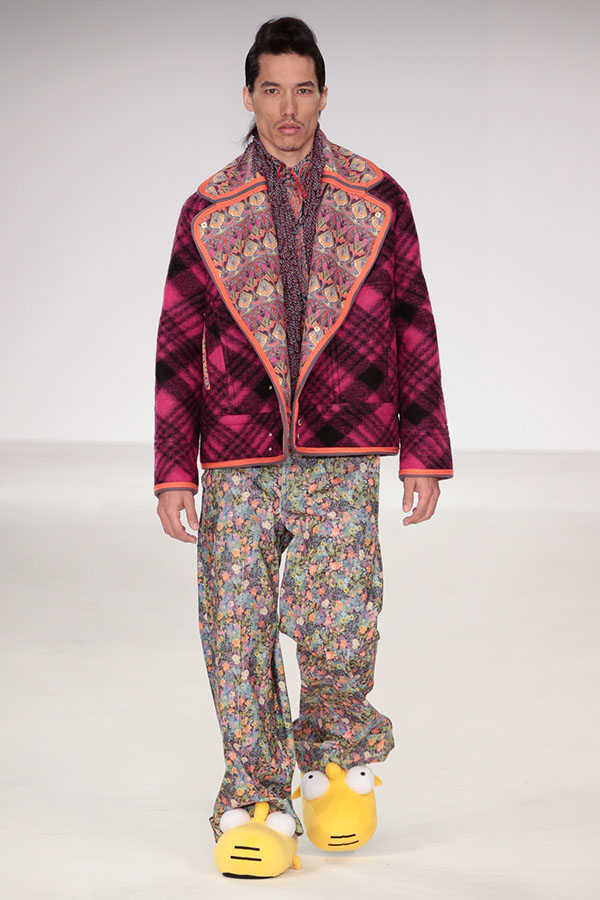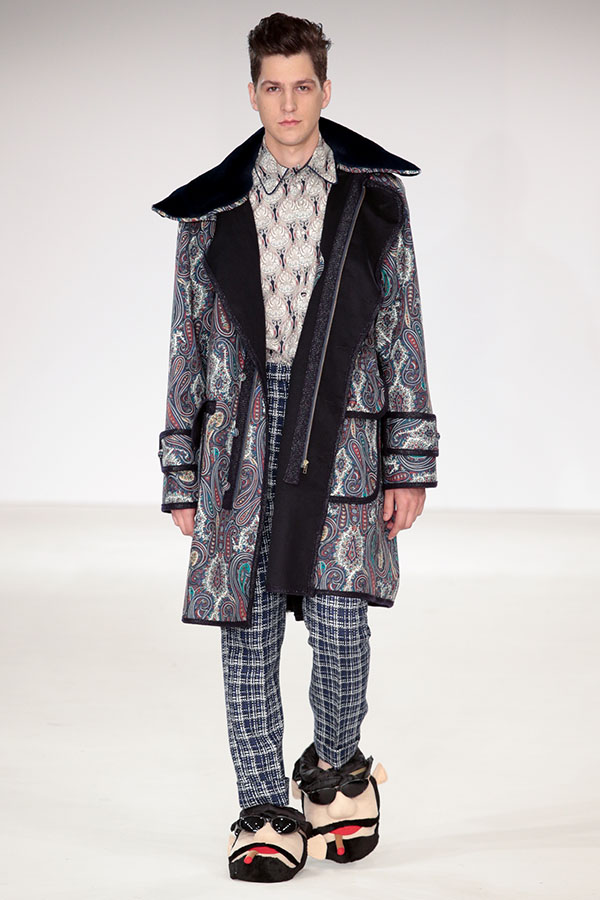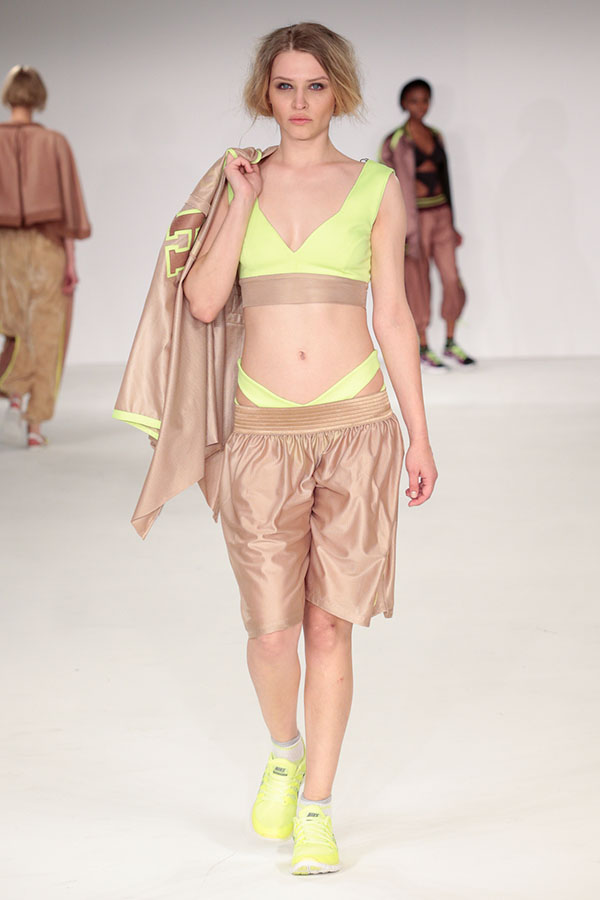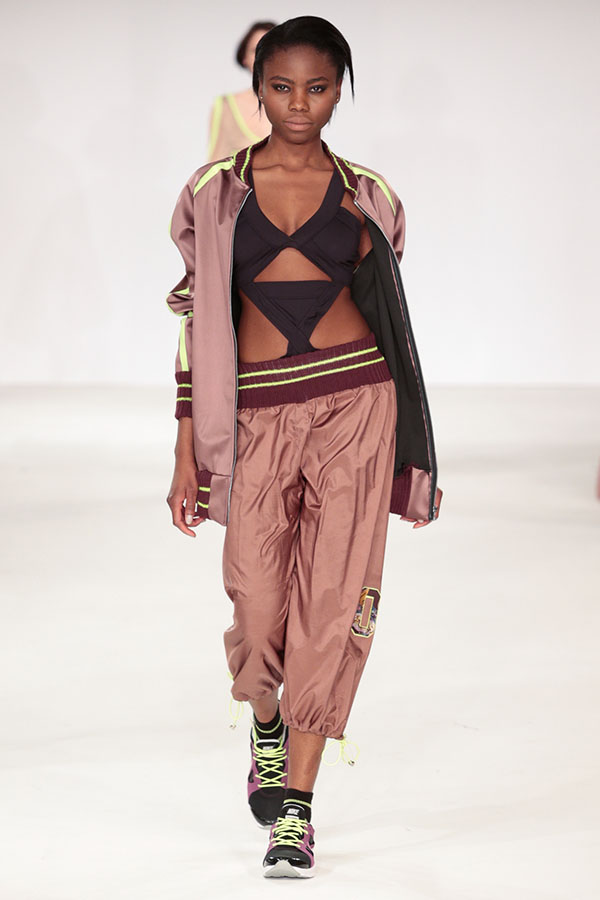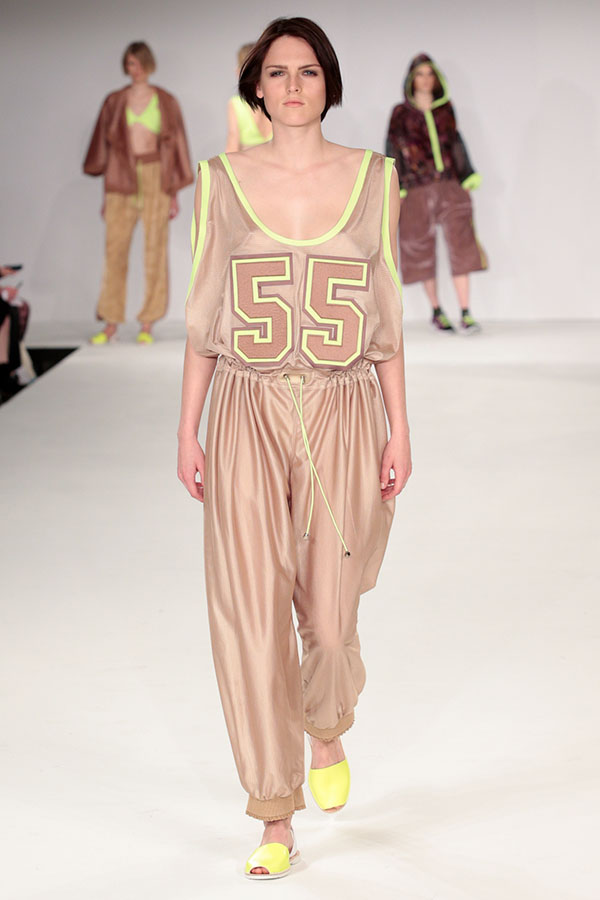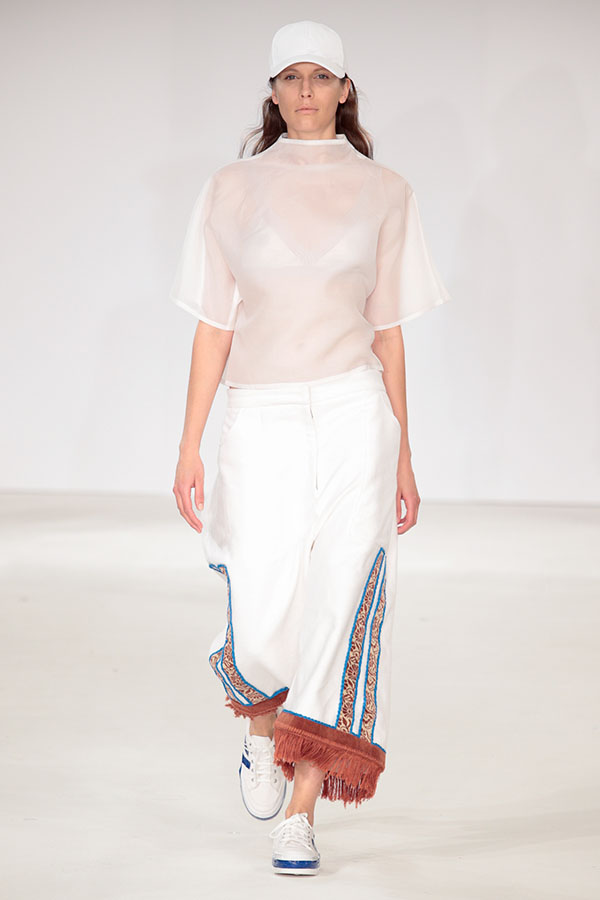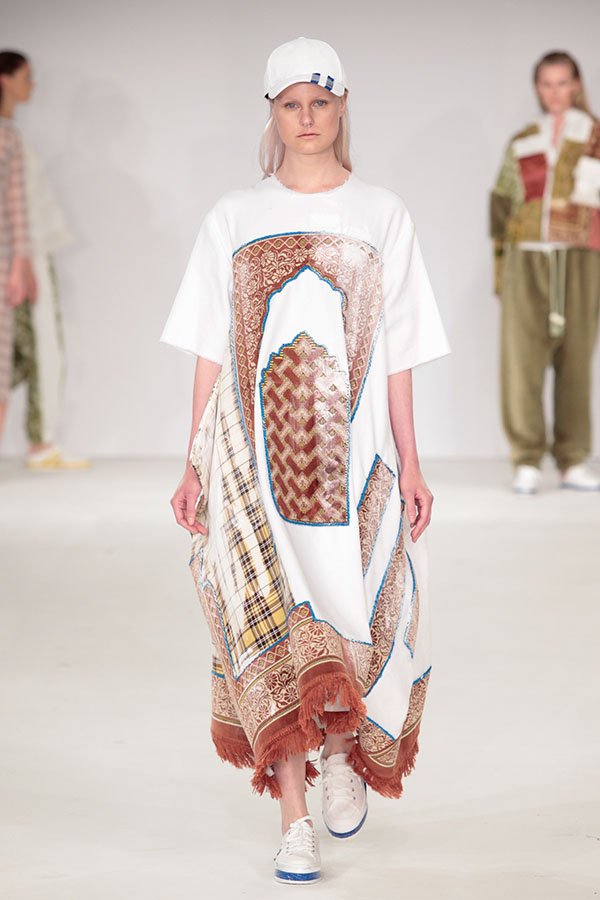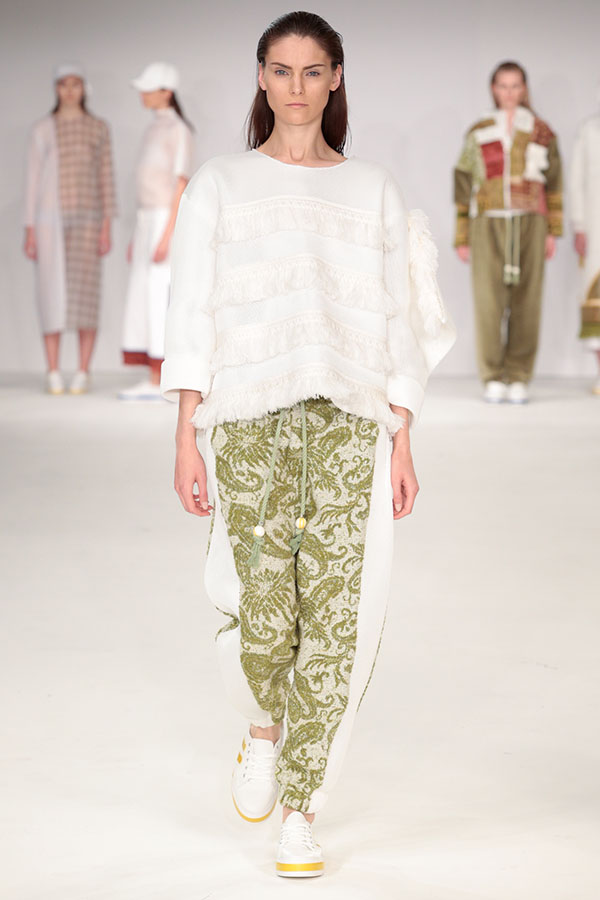 Words: Maya Dagan