The globetrotting Epsom show featured knitwear from Japan to West Africa, with inspirations ranging from the football pitch to the seashore.
The show started with Imogen Bowman's Abstract Impressionist-inspired collection. Japanese utilitarian work wear, simple silhouette dresses and jumpers were realized in chunky knits, and fine silks. Rothkoesque blocks of Orange and Blue colour gave life to the well-crafted shapes, and rope sandals completed the looks.
Banging-Benin-Funk-Party-Afro-Rude-Girl-Raver. A riot of colour, texture and pattern, Zahra Yasmine Azam blasted out the rhythms of West Africa, both on the speakers and down the catwalk. Neon knit sweaterdress' were mixed with animal prints, classic geometric African wax prints and more delicate sheer fabrics.
With the World Cup on our doorstep Naomi Ingleby mined football culture for a luxe take on the beautiful game. An interplay of both sportswear and more formal elements, particular highlights were a 60's flower print cagoule and granite blue faux fur trimmed coat. Clara Daly presented an exploration on the versatility of denim – both in texture and colour. Denim hues ranged from deep navy to denim-on-denim bleached marbling. Rustic Americana overalls, intricate cut out denim mesh and more classic interpretations of denim were all included.
Notions of the sea were at play, ingeniously embedded into a complex method of construction, for Brooke Grindlay's collection. A plethora of knots and cords in various iterations and sizes highlighted the looks, while life jacket Orange and beige dominated, amidst the bobbing and lapping movement of the clothes themselves.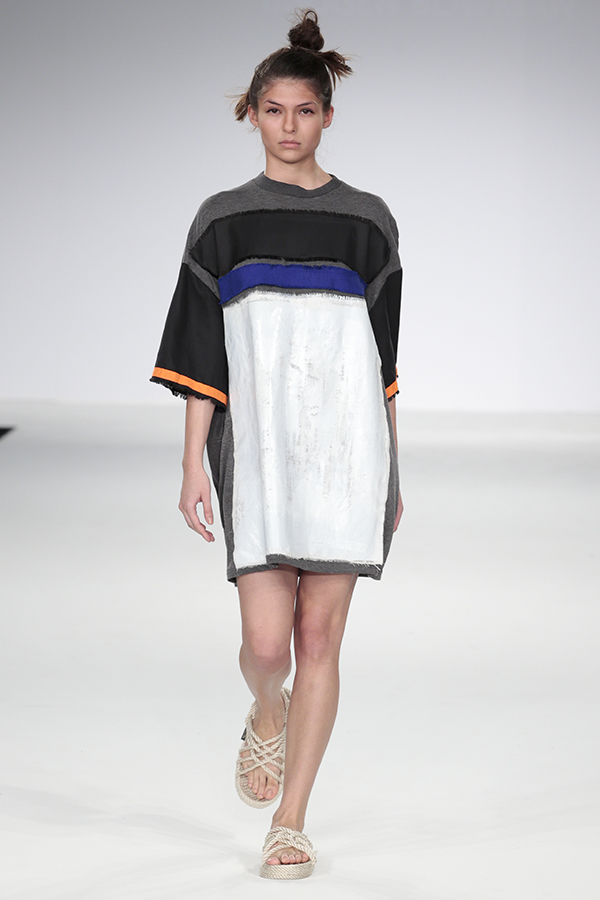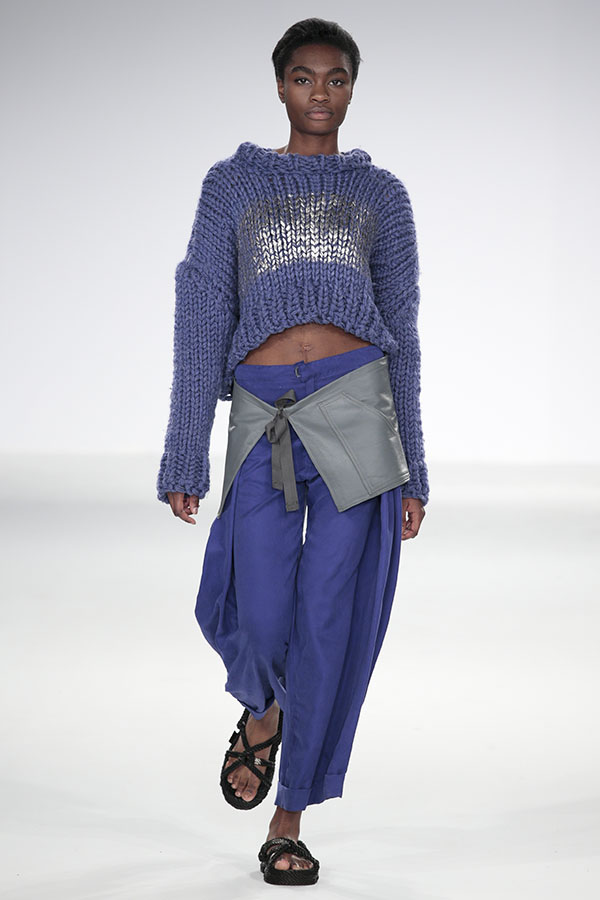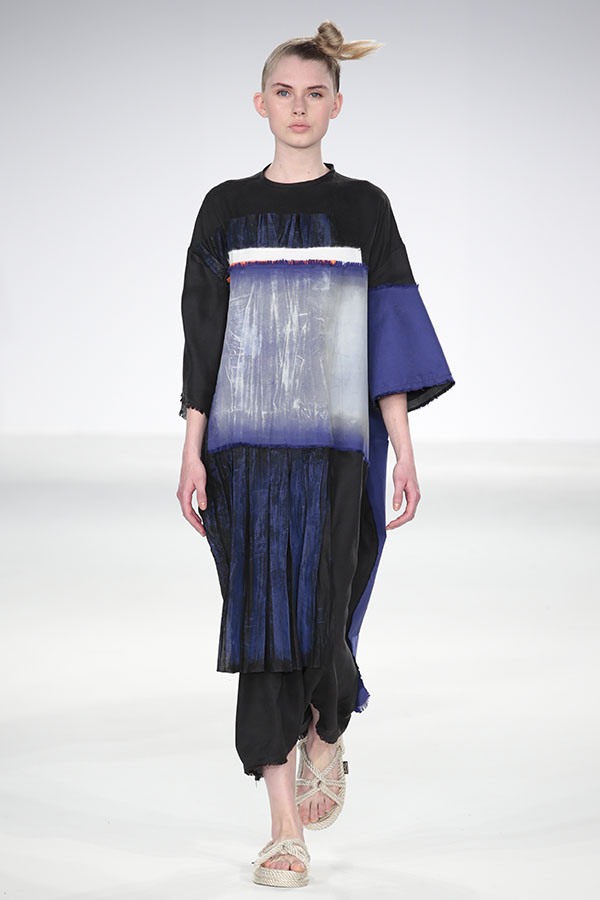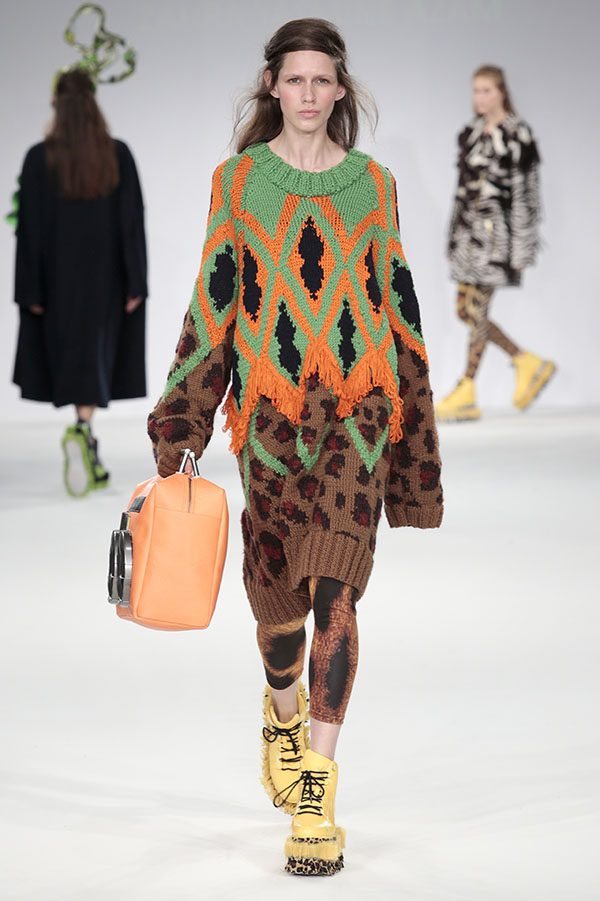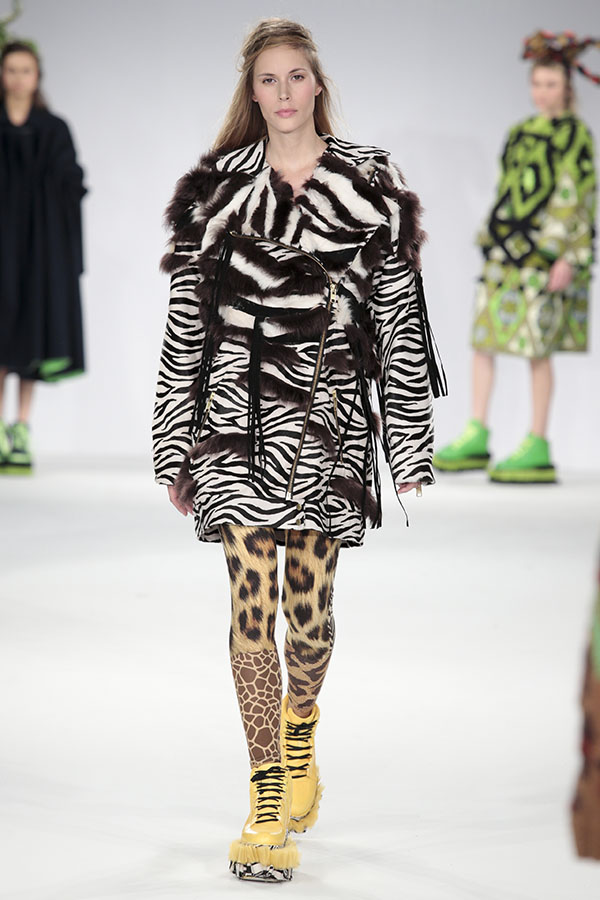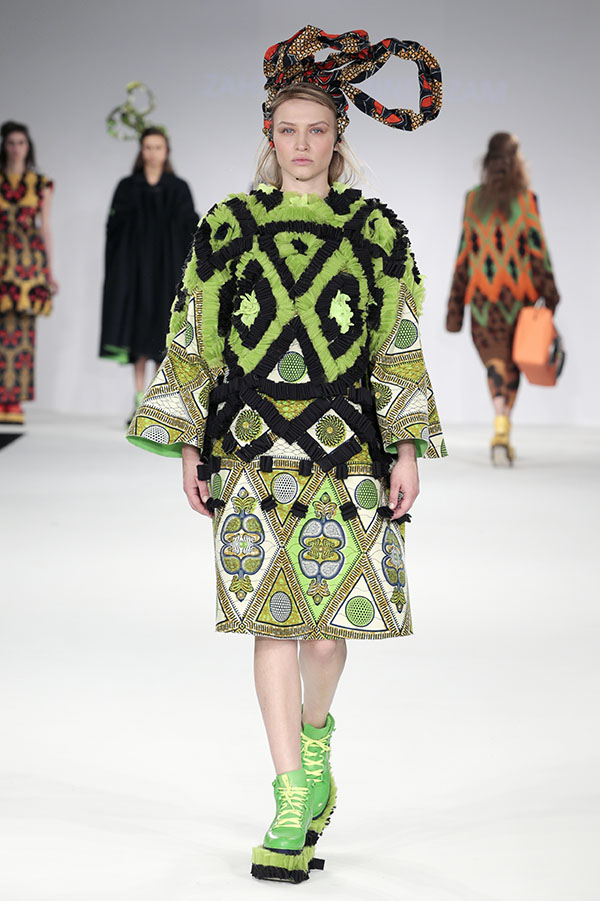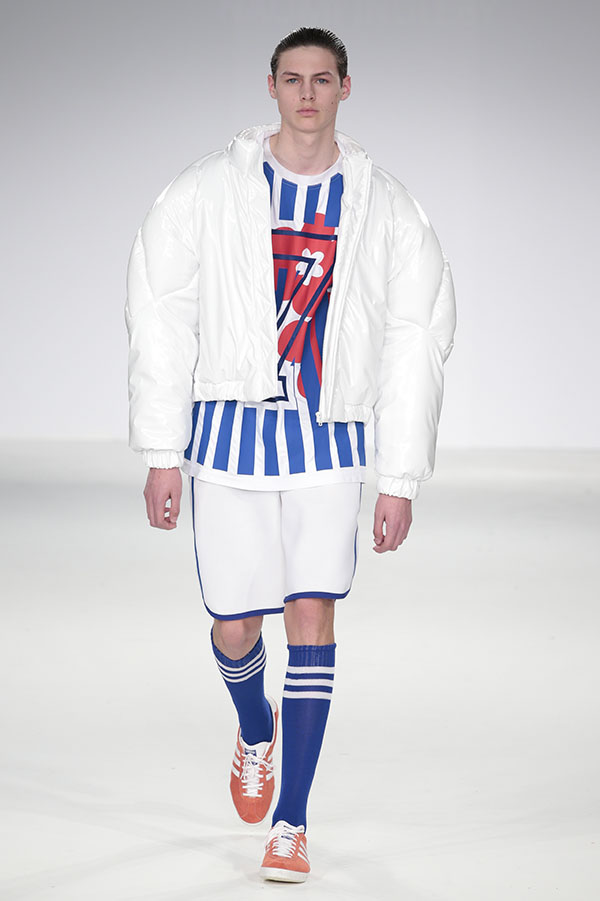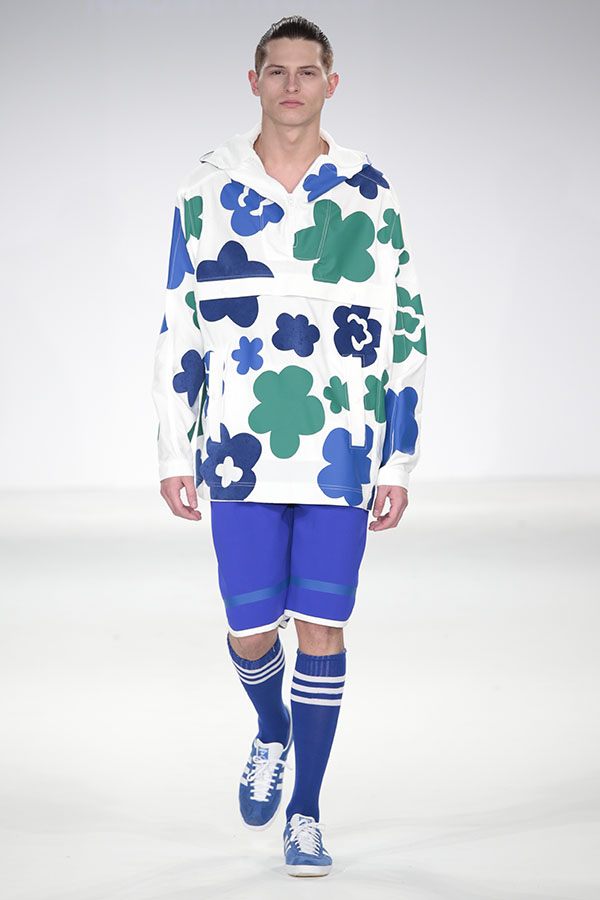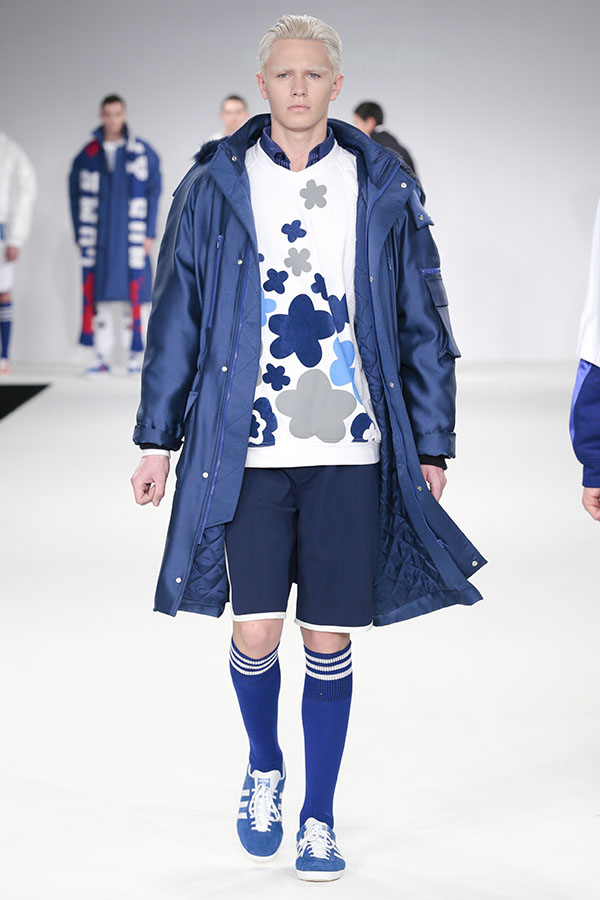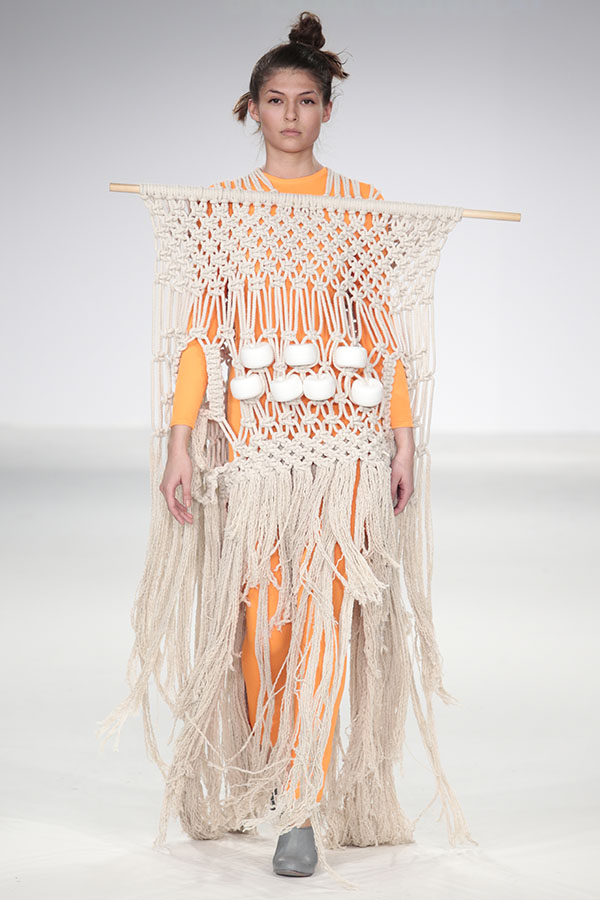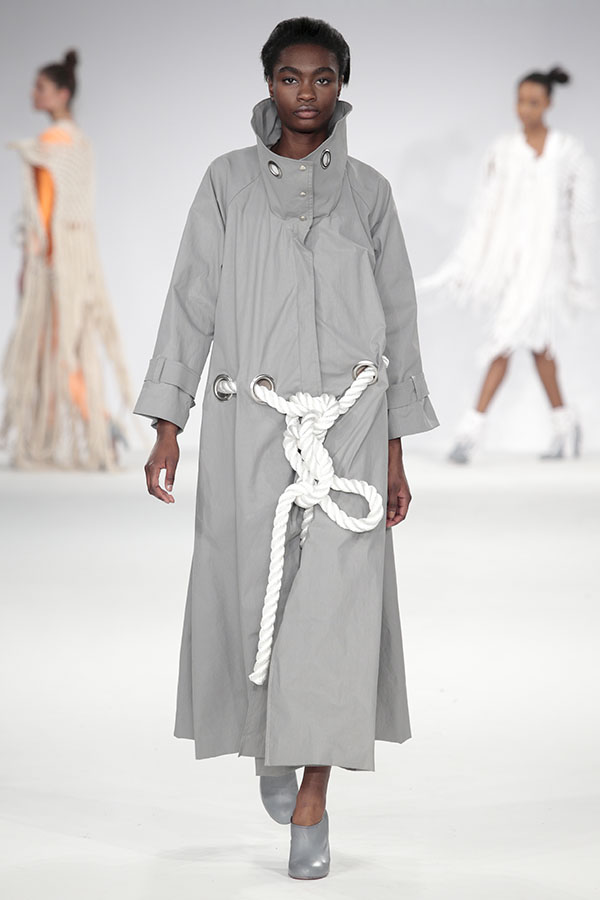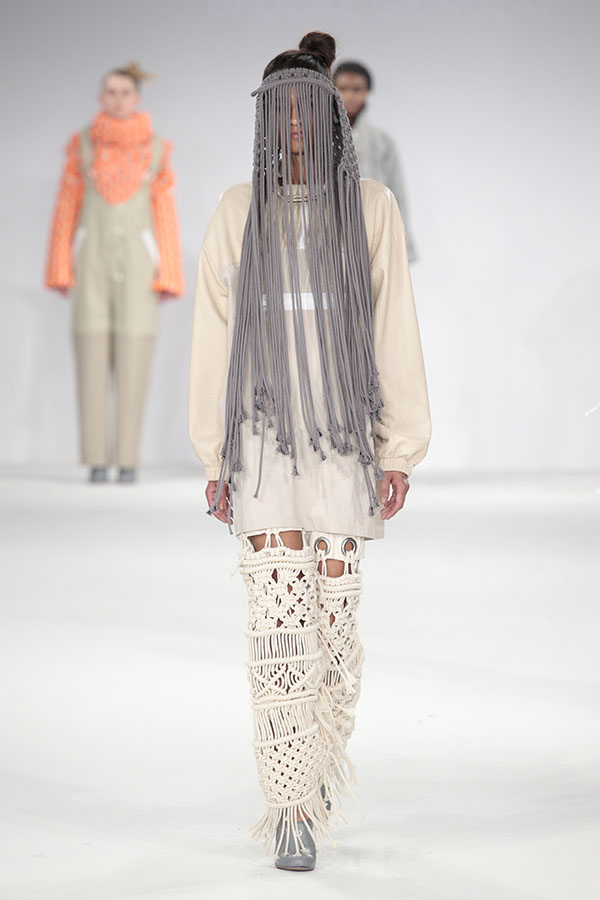 Words: David Huglin