Throwing last year's minimalism out of the window, it was a frenzy of colour and texture that bombarded the audience at De Montfort University's Graduate Fashion Week show 2014.
Beth Sharman started the proceedings with a show-stopping collection that fused the eclectic warmth and gleaming exoticism of a Middle-Eastern market with the edgy and innovative silhouettes of this year's sportswear trend. Sports jerseys were rendered in highly embellished rusty pinks and printed with a delicate leaf print, while bomber jackets were longhaired in mossy green. Colourful Pussy Riot baklavas were a memorable addition of Sharman's vibrant designs.
Pioneering knitwear was another highlight of the show – provided by Elizabeth Mousley and Imogen Abbot. Mousley's textured woolly patchwork was shaped into sexy, figure-hugging twin sets – highlighted by quirky frills architectural peplums – and striped crop tops were layered over crisp shirts and contrasted with tailored trousers. Abbot on the other hand played with the chunky texture of wool, with polo necks festooned with densely looped wool in marine blues and purples, and gathered safety pins created surprisingly naturalistic and elegant highlights.
Sophie Bateson and Amy Crofts also stood out with impressive individual looks. We were taken with Bateson's expertly shaped sport-luxe jackets, with their gaping sleeves and draped lapels, in muted mustard and white. Crofts statement pattern layering – animal print juxtaposed with dogtooth, laid over tartan – also caught our eye, creating a bold collage of prints which became beautiful and wearable when imprinted on silky layers.
Ines Arconada Vazquez was the last designer to storm the runway and was, incidentally, our favourite name of the show. Vazquez displayed an elegantly tailored, retro work-wear collection, dominated by clean-lined separates and full-length dresses executed in 1970s-inspired stripes in maroons, murky greens and beige. Woolly tweeds were effortlessly fused with high-shine patent panels and polka dots, and boxy doctor's bags were modernised in patent brown – a final embodiment of this graduate's clever reinterpretation of classic style.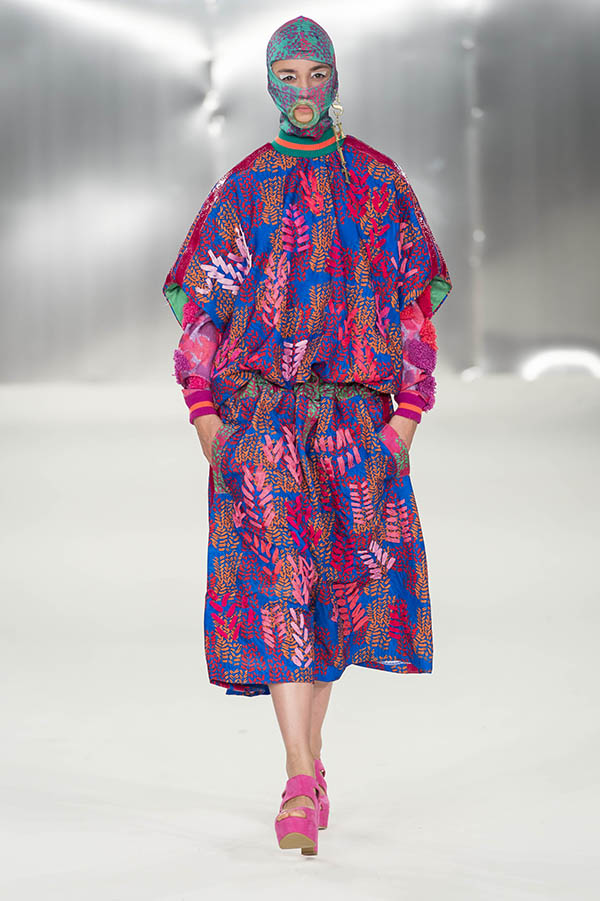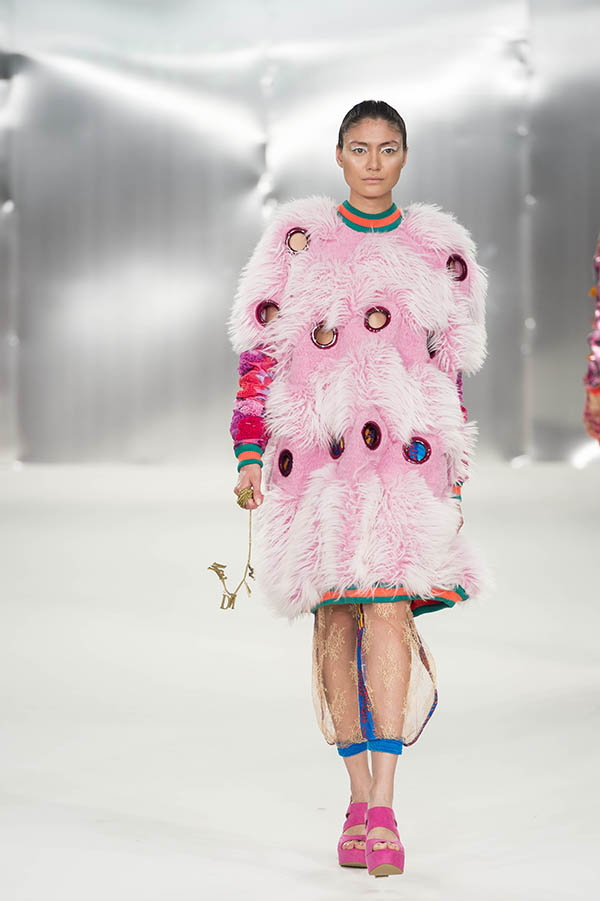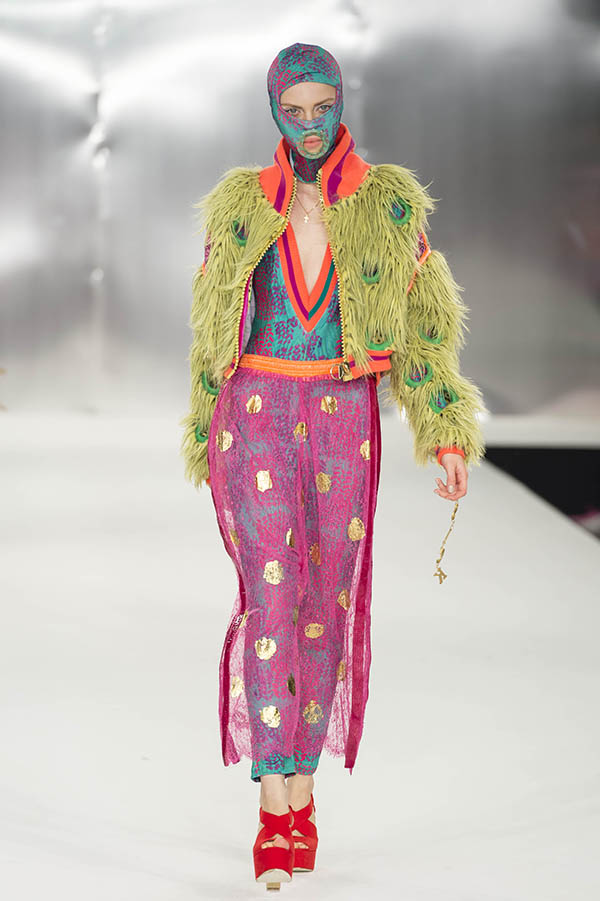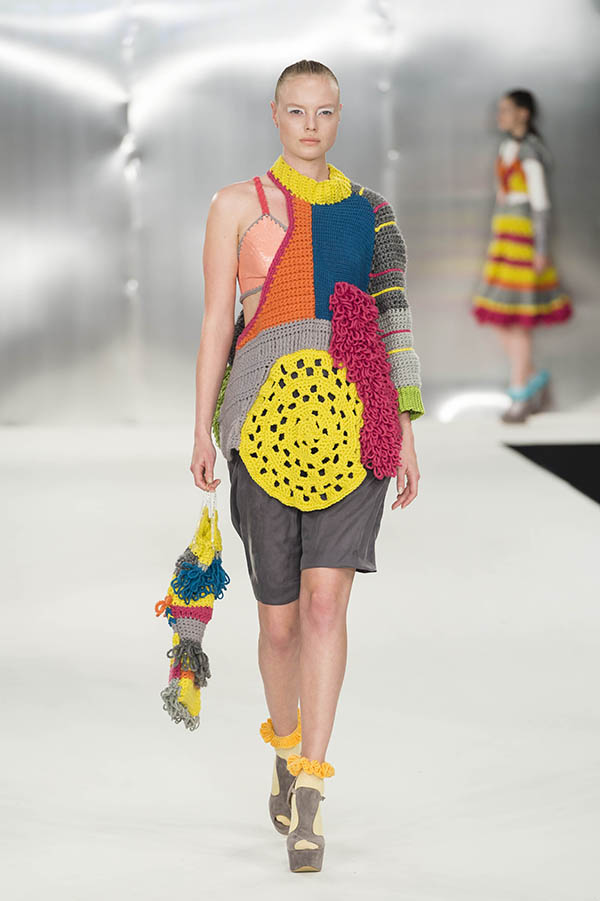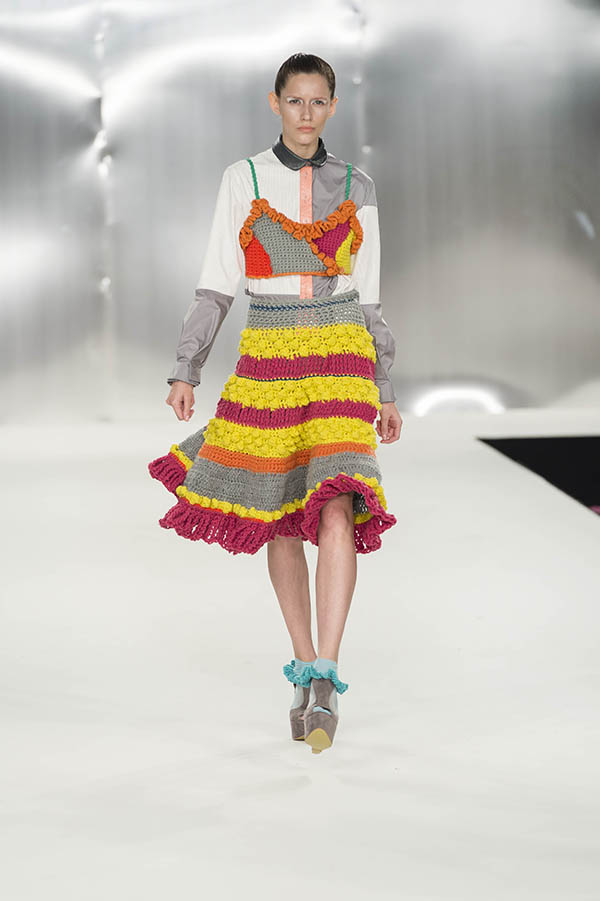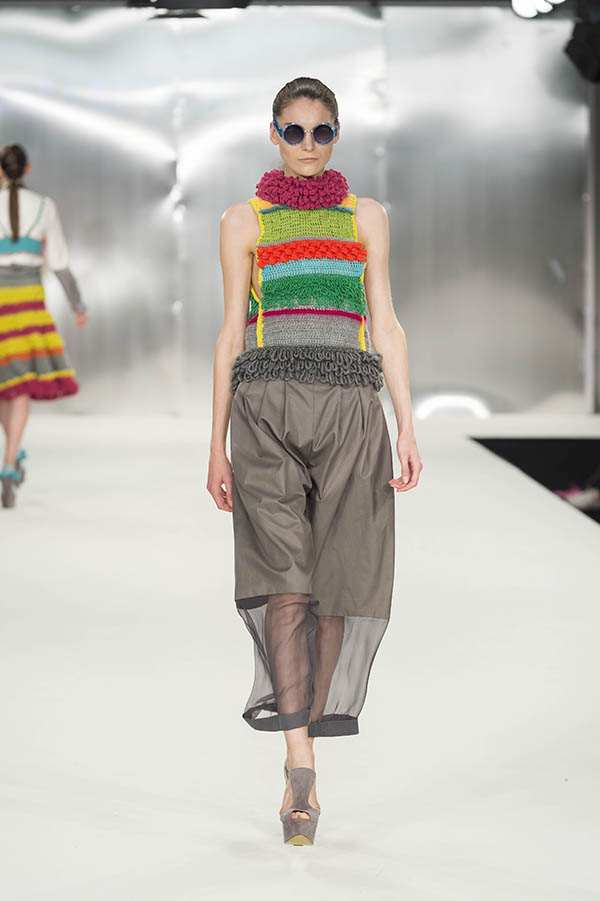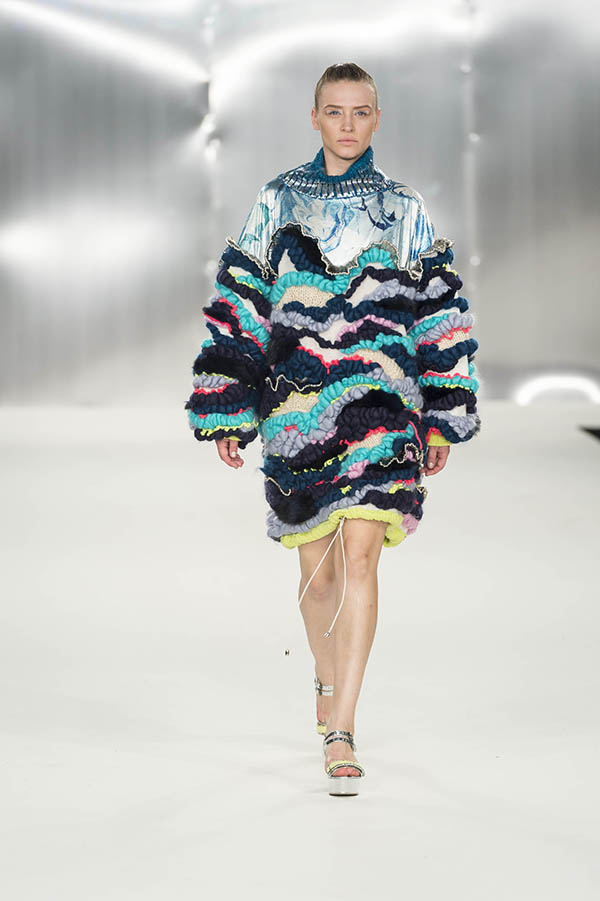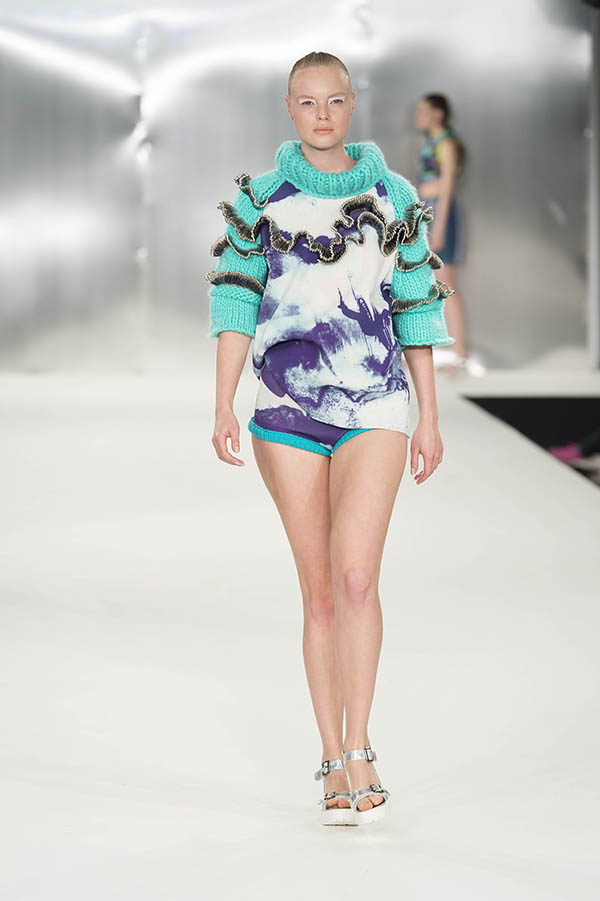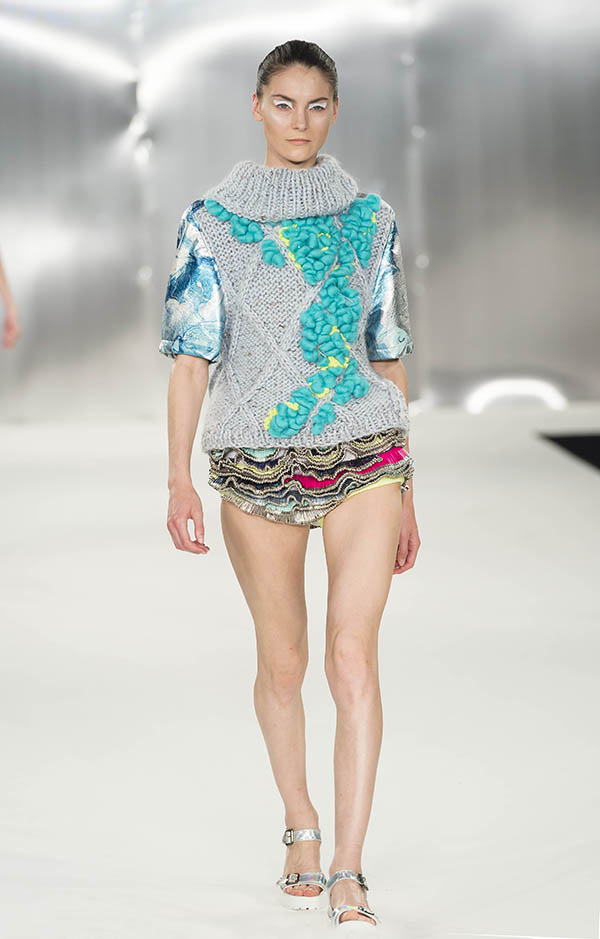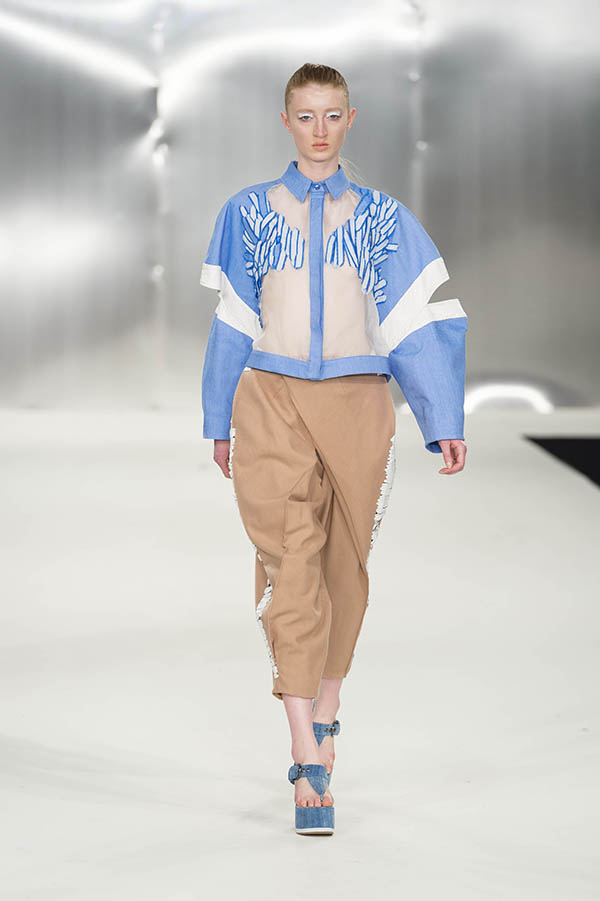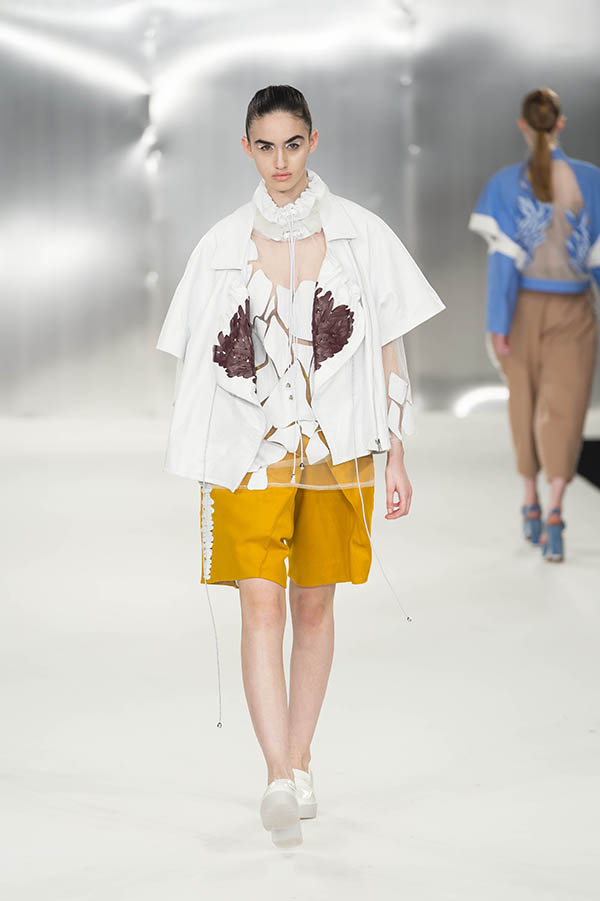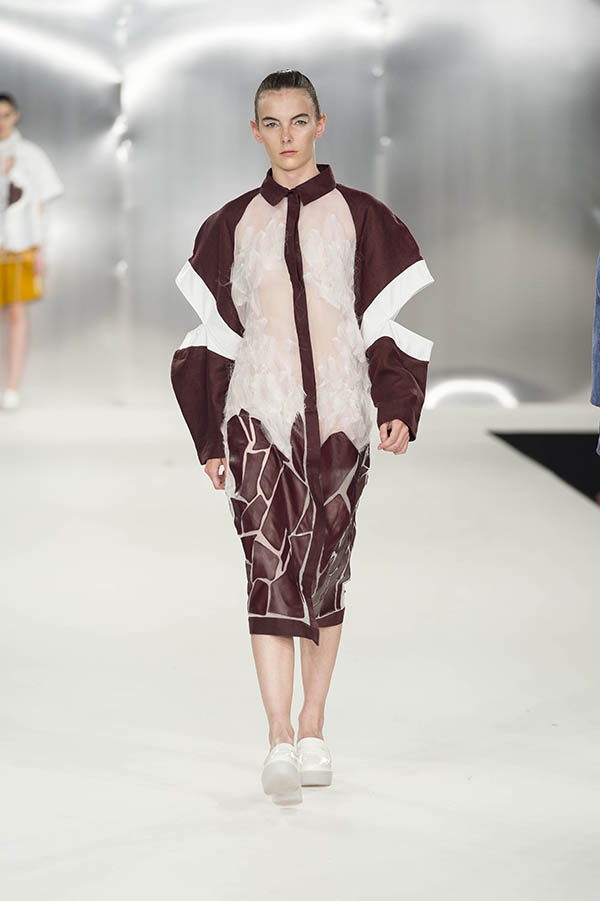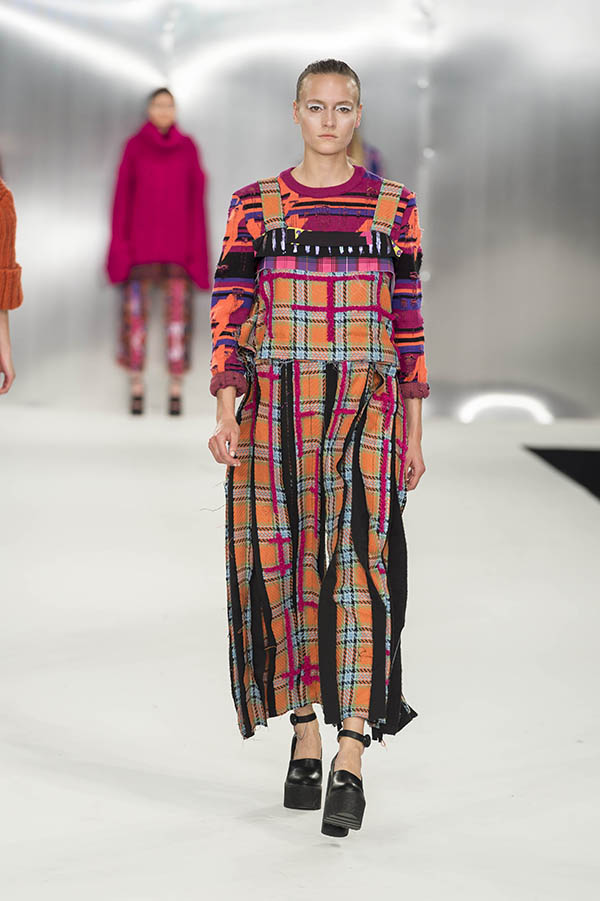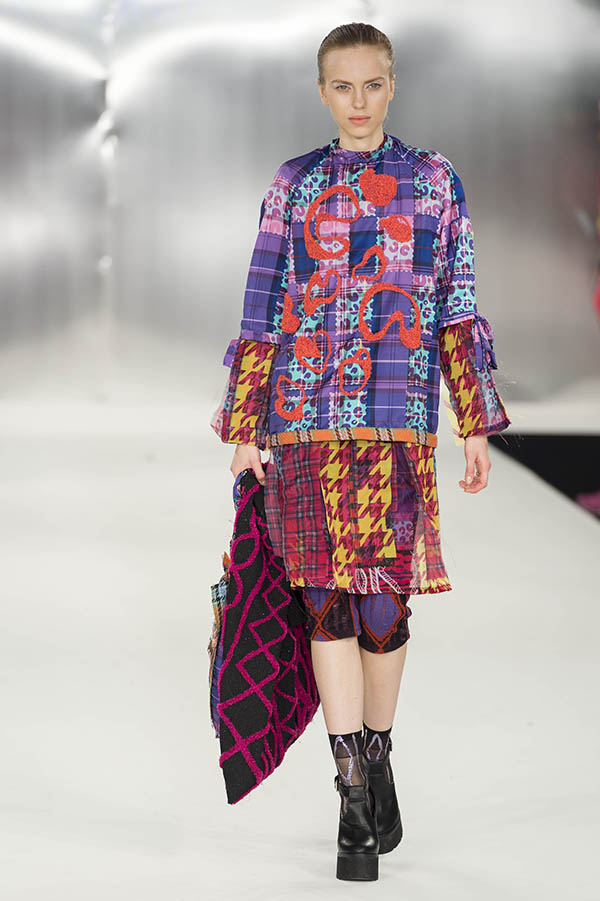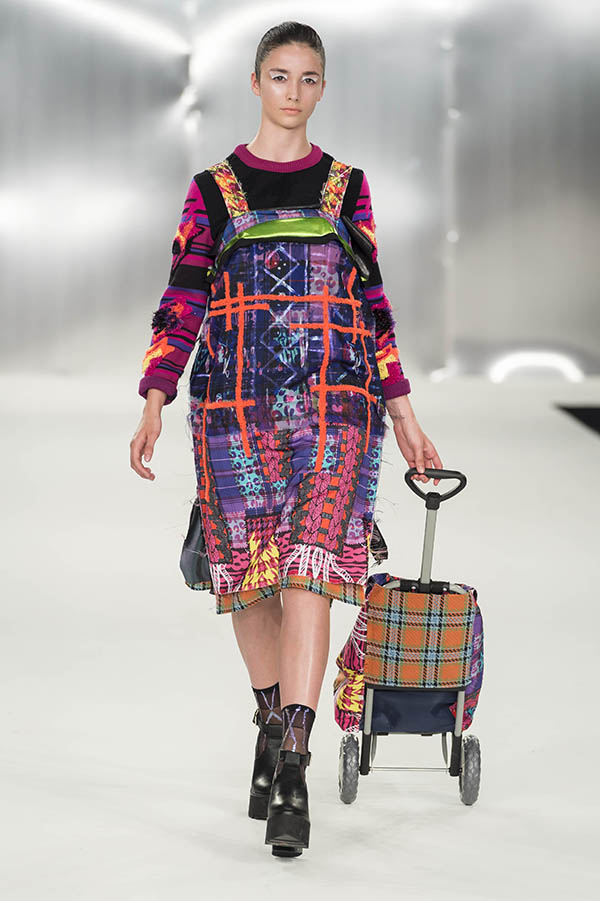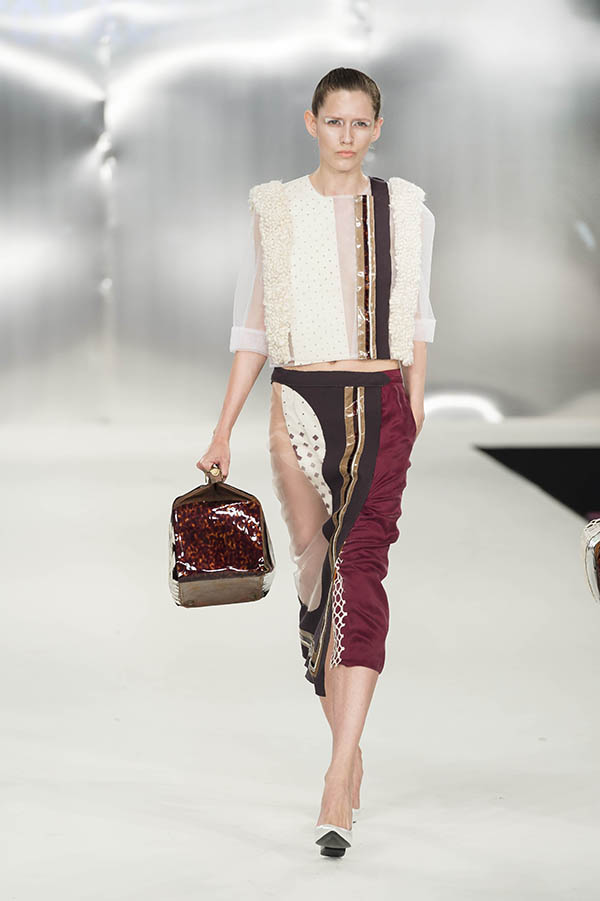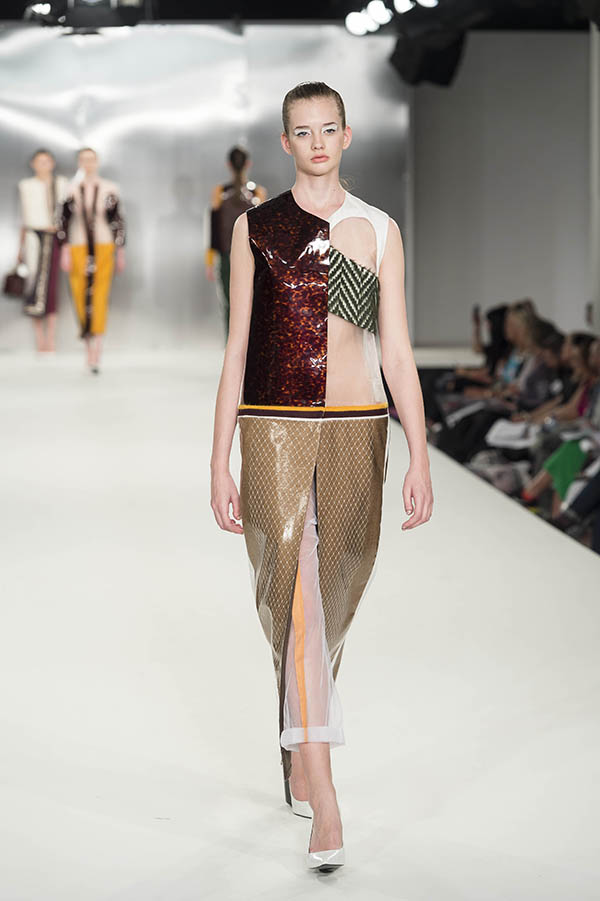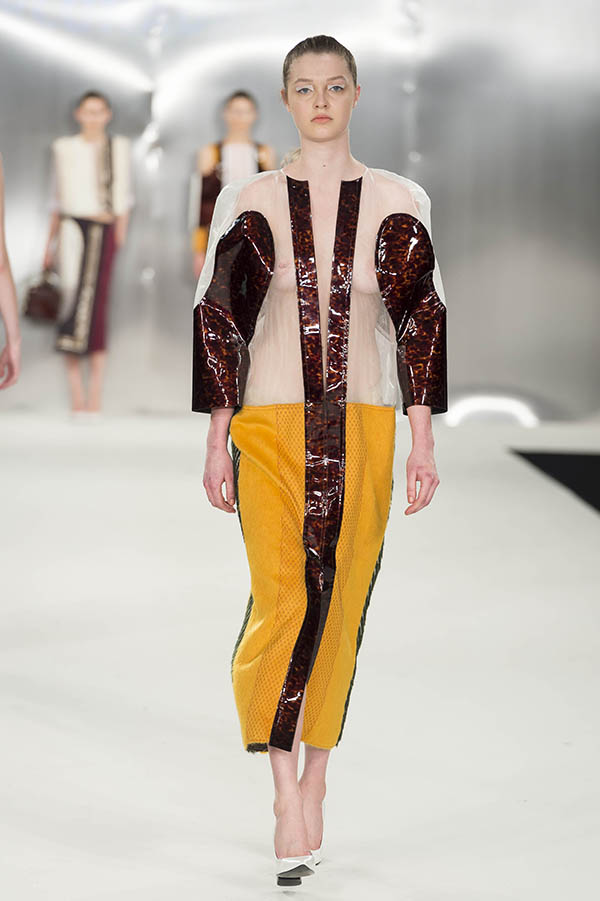 Words: Joy Starkey