Stick to the shadows as the sun emerges, keeping your cool with textural layers and dark wit 
Brits spend nine month of the years fetishising summer and the other three pretending to enjoy it. From the first measly trickle of vitamin D in April to the moment we admit that the September breeze is, in fact, a freezing wind, we all but abandon our sartorial senses, scooping up LA-wannabe frocks in toothache pastels like children in a sweet (sweat) shop.
Thankfully, this season's penchant for dark florals, contrasting textures and arty prints allows us to hold onto our style throughout the never-quite-sunny-enough months. Accents of wool and leather warm up casually tied silk. Graphic eyes contrast with sexy pre-bedraggled hair. Clashing layers turn the evening's slip-of-a-dress into workday armour.
Fashion, grant me the serenity to accept the things I cannot change – and the wisdom to make them look great.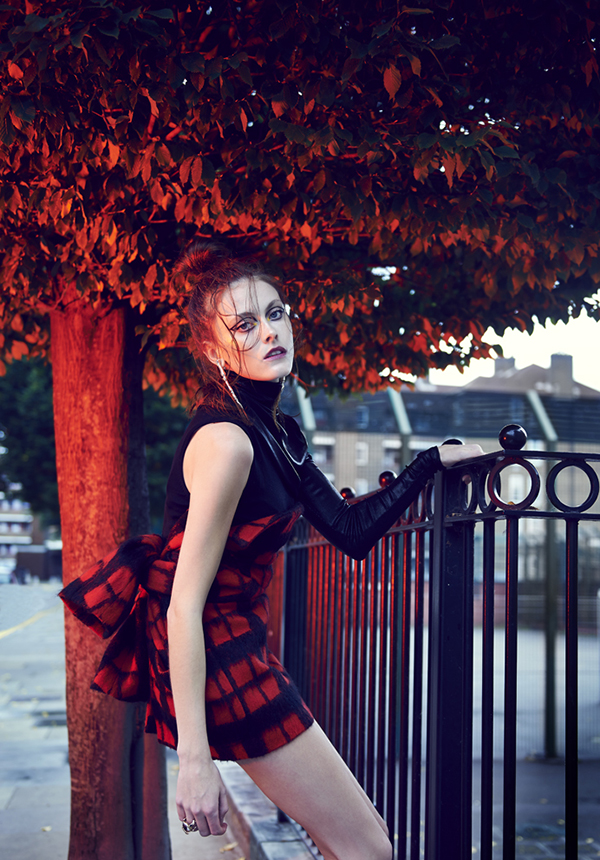 Coat DSQUARED2, Top Versace, Jewelry Bernard Delettrez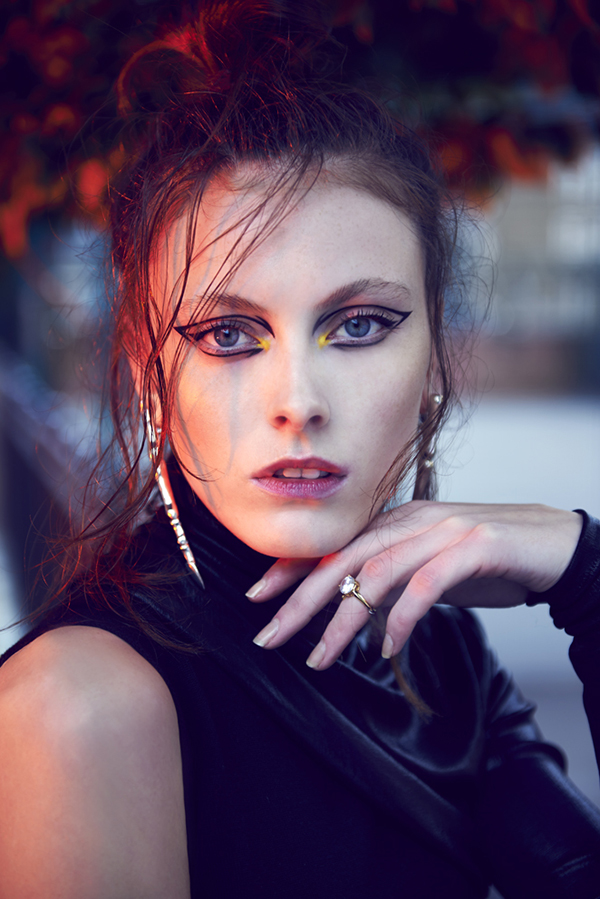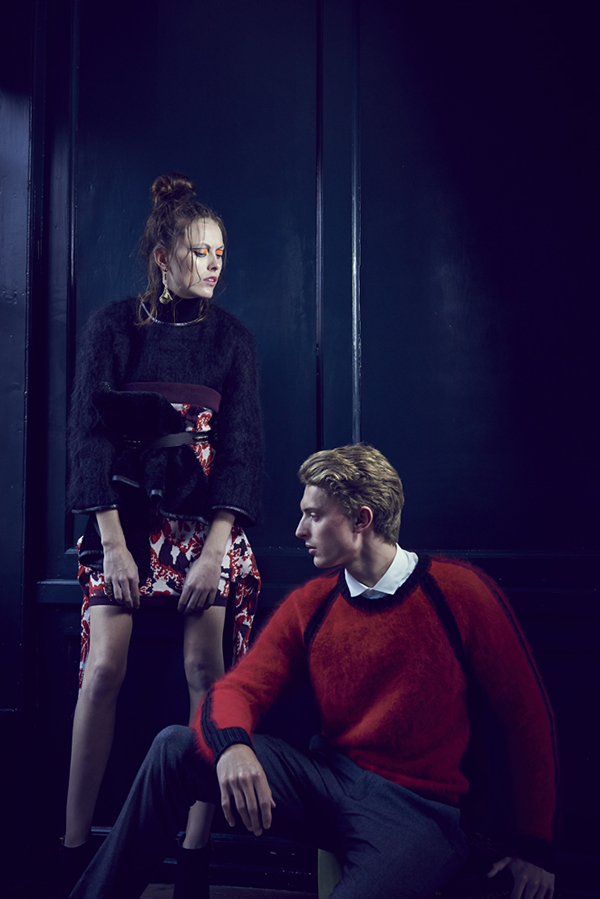 Max: Jumper Kenzo, Trousers Unity, Shirt Lanvin
Jade: Jumper as skirt Topshop, Belt Bernard Delettrez, Shoes vintage, Jumper DSQUARED2, Earrings Bernard Delettrez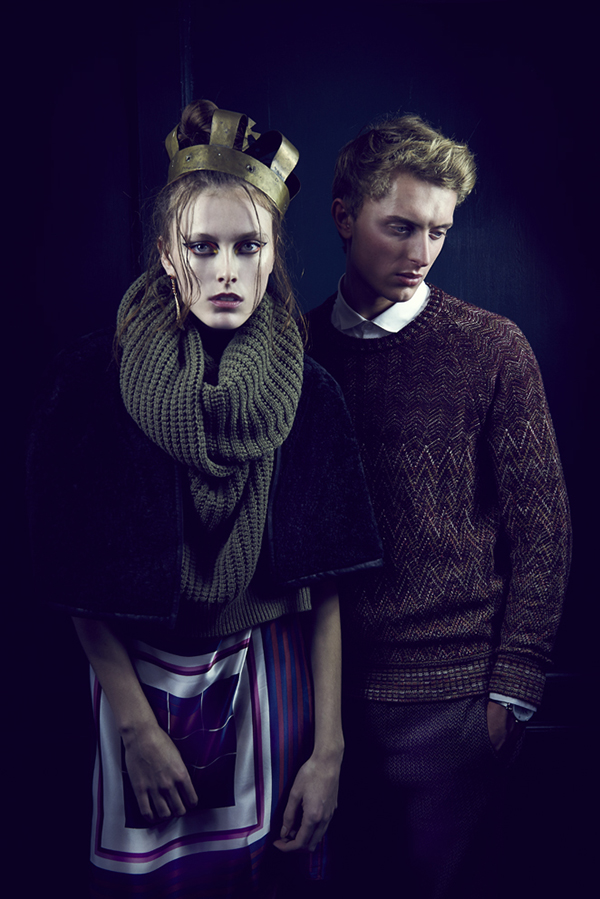 Max: Shirt Lanvin, Jumper Missoni
Jade: Jumper as scarf Club Monaco, Jumper DSQUARED2, Crown vintage, Earrings Bernard Delettrez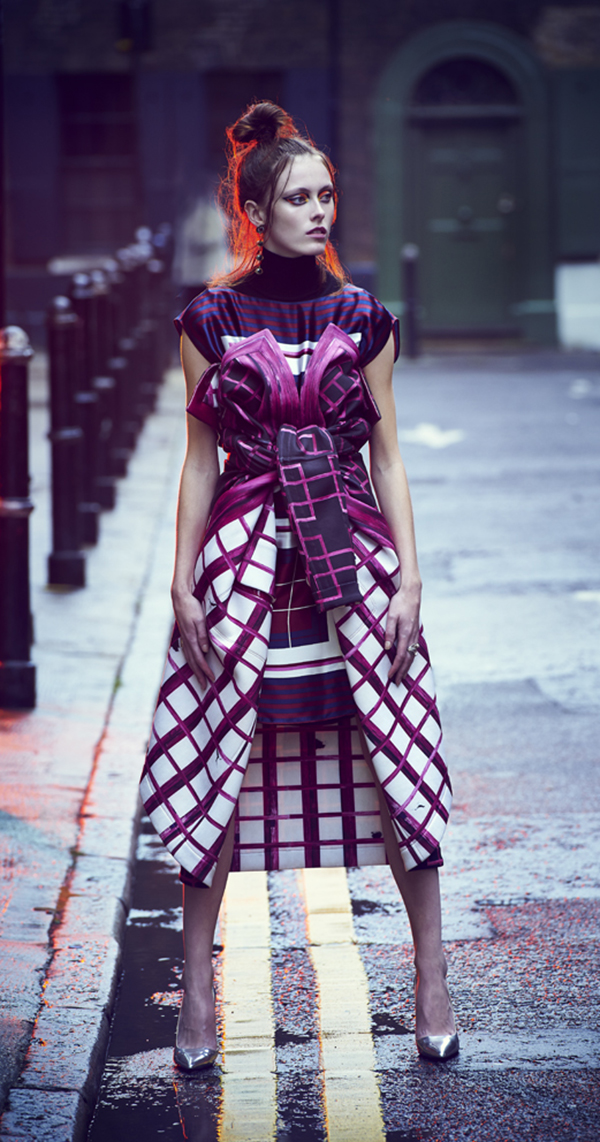 Dress Tommy Hilfiger, Coat Lie Sang Bong, Shoes vintage, Earrings Bernard Delettrez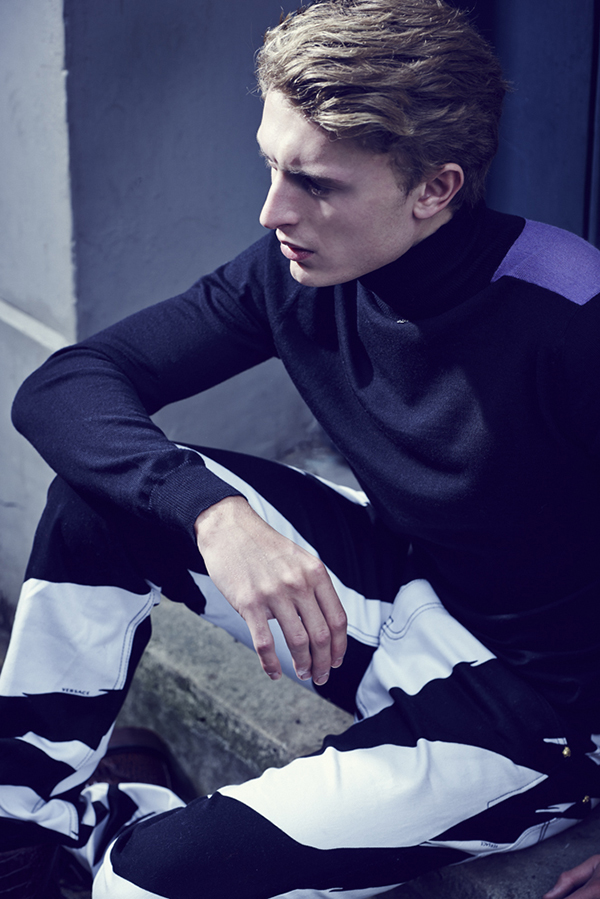 Trousers Versace, Top Dirk Bikkembergs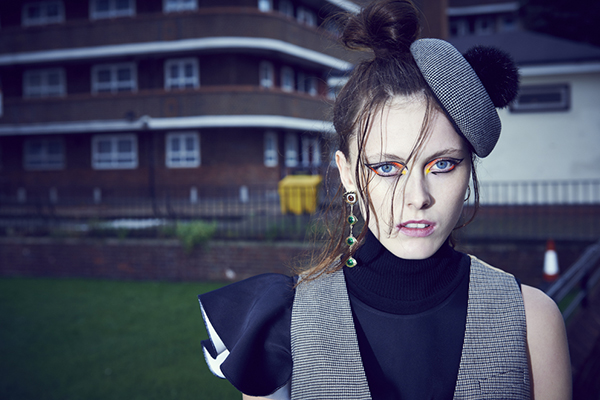 Top Club Monaco, Hat DSQUARED2, Earrings Bernard Delettrez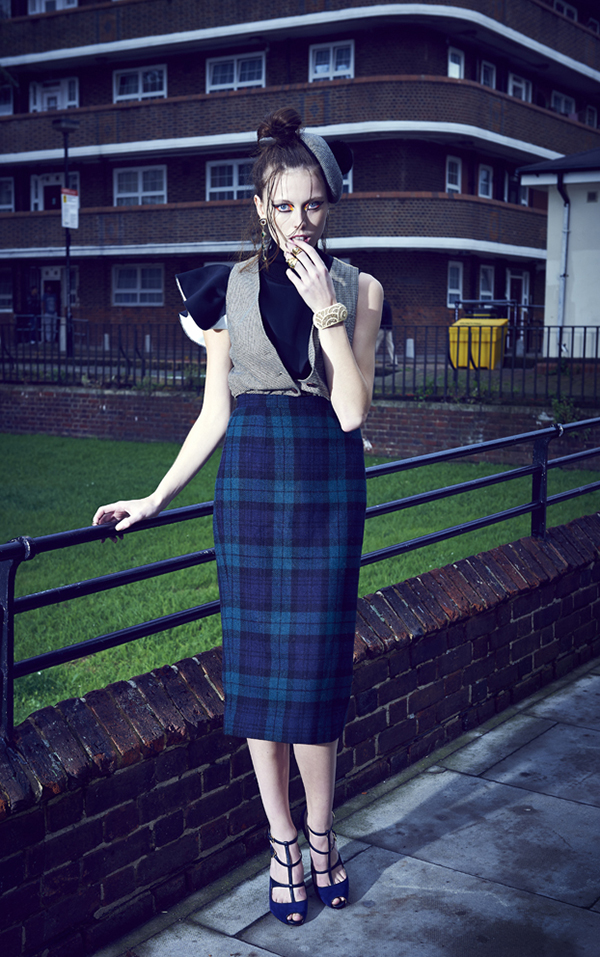 Top Club Monaco, Hat & Skirt DSQUARED2, Shoes Elie Saab, Earrings Bernard Delettrez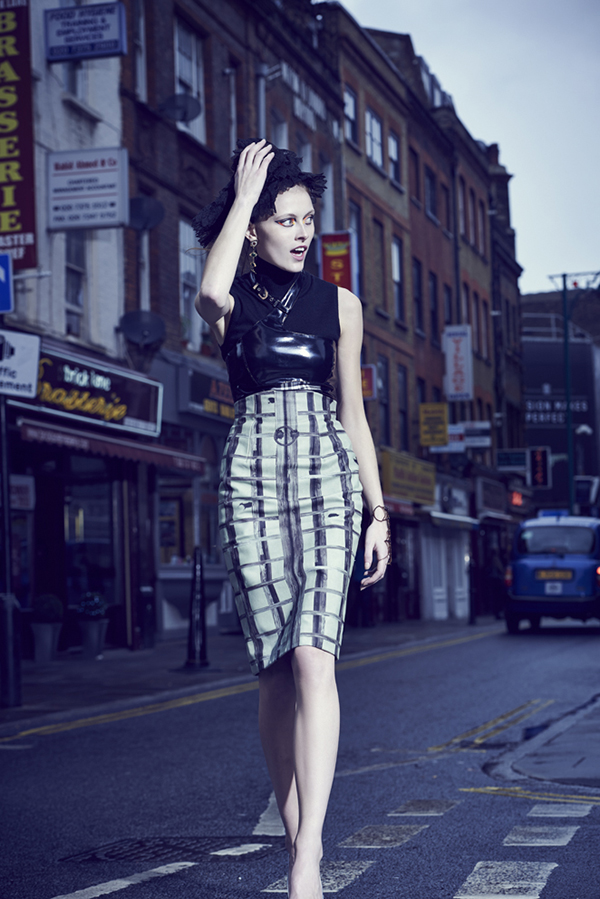 Skirt Lie Sang Bong, Shoes Vintage, Jewellery Bernard Delettrez, Top DSQUARED2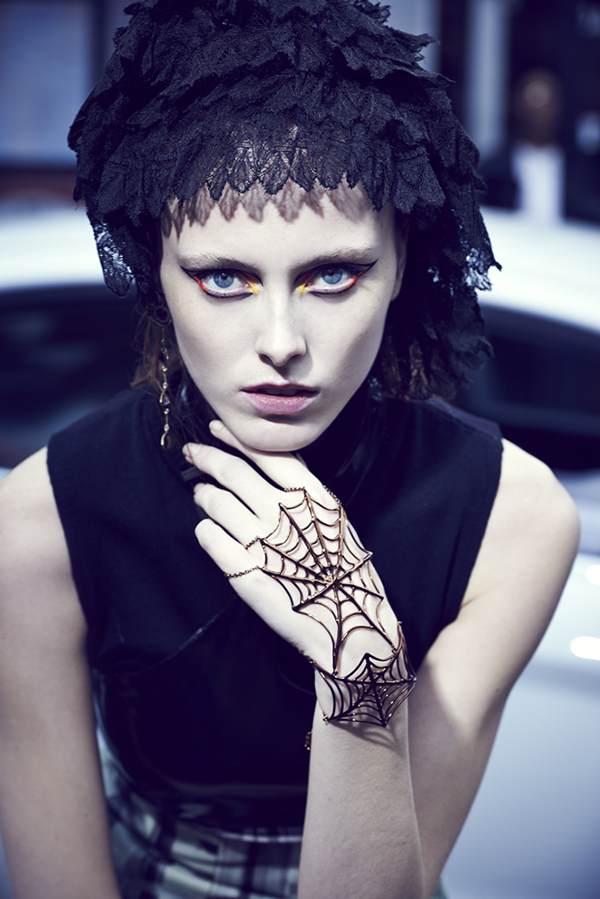 Jewellery Bernard Delettrez, Top DSQUARED2, Hat Cesar Perin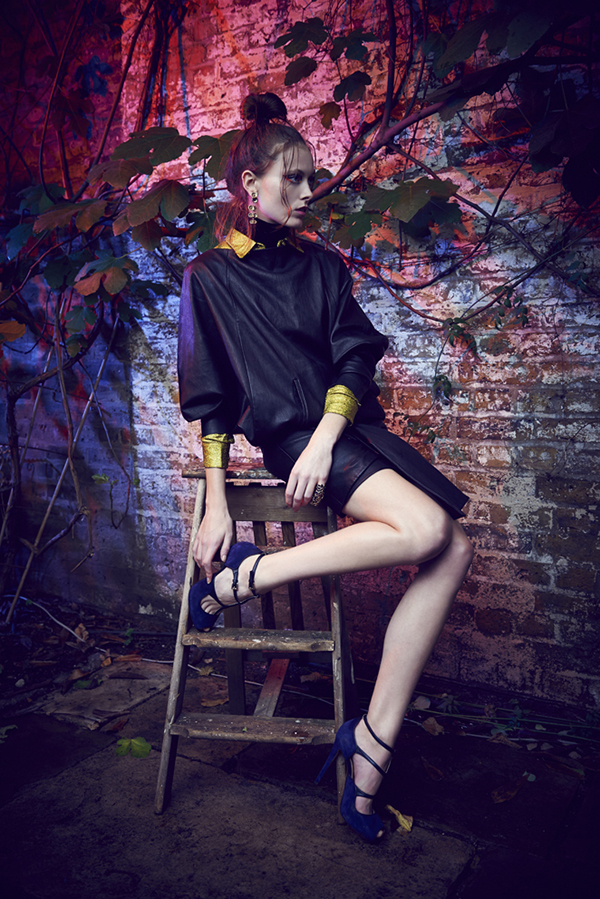 Shirt Pinko, Dress Jean Paul Gaultier, Earrings Bernard Delettrez, Shoes Elie Saab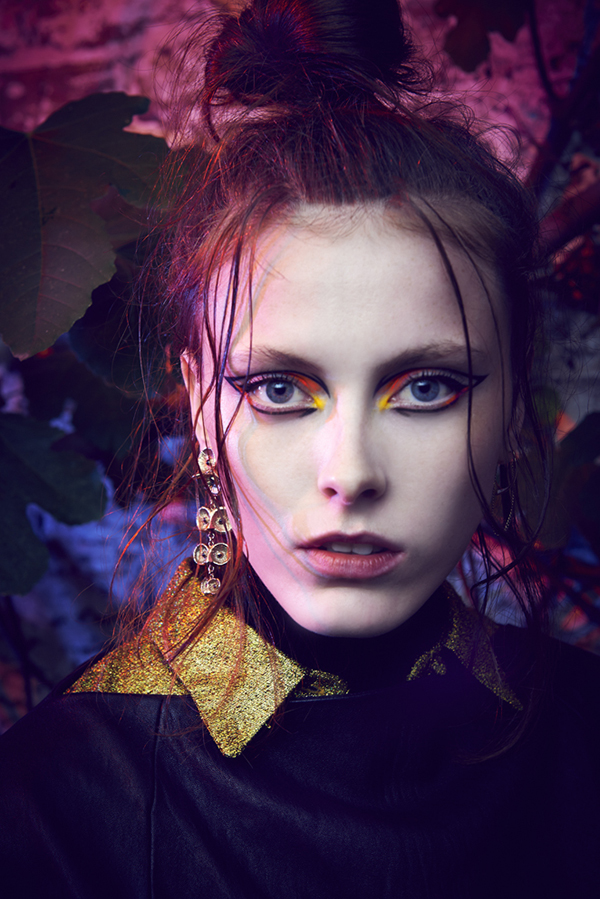 Shirt Pinko, Dress Jean Paul Gaultier, Earrings Bernard Delettrez, Shoes Elie Saab
Photographer: Anders Brogaard
Stylist: Adele Cany
Make up: Ossiel Ramos
Models: Jade Rogers and Max Rendell with Unsigned Management