What do you associate with Pop Art? Perhaps names like Andy Warhol, Roy Lichenstein and Jasper Johns spring to mind, or maybe you think of primary-coloured artworks covered in slogans and duplicated prints?
Pop Art, an artistic movement that emerged in the mid-1950s in Britain and spread to the States later in the decade, was inspired by the extraordinary cocktail of fame, mass-production and advertising brewed in post-war consumerist societies. By creating works that replicated the brazen, intoxicating consumer imagery that surrounded them, a new generation of artists blurred the line between commerce and art, and their irreverent, provocative and amusing work continues to resonate with today's media-saturated culture.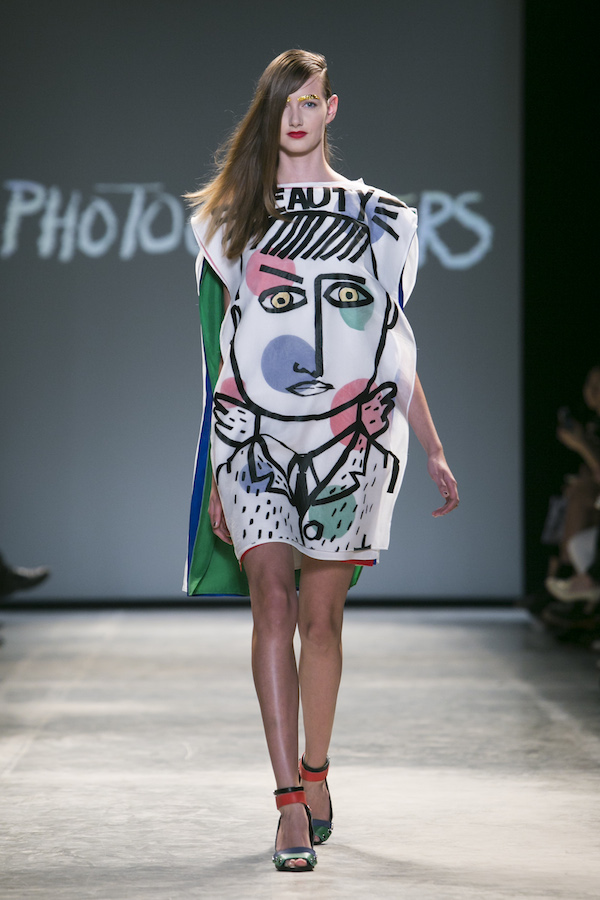 It comes as no surprise that Pop Art has retained its close affinity with fashion, another art form that blurs the lines between commerce and art. Pop art has been constantly reimagined and adapted season to season, from quirky Warhol-inspired Dior AW13 shoes to Meadham Kirchoff's perennial reinvention of kitsch. Little wonder, then, that the Barbican Museum celebrates 50 years of the movement with this year's blockbuster Pop Art Design exhibition.
SS14 has seen a particularly punchy resurgence of the trend. Designers like Miuccia Prada, Prabal Gurung and JC de Castlebajac showcased an eclectic mix of strong colours and textures for their SS14 collections. There were no holds barred when it came to the vast assortment of graphics, contrasting florals and eye popping hues: whimsical iconography, geometric prints and skewed imagery were emblazoned on coats, sleek skirts and statement tunics.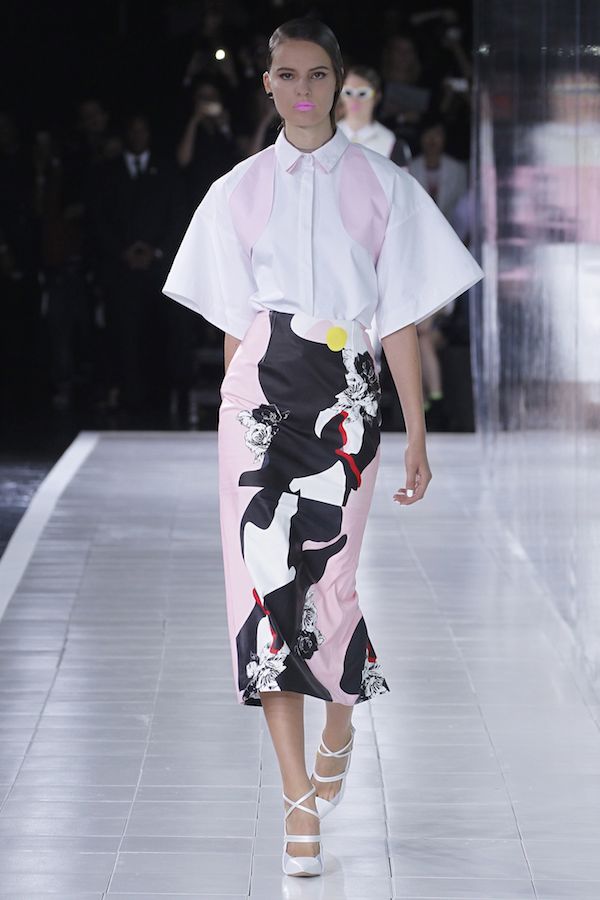 Prabal Gurung SS14
Incorporating a hint of pop art into your wardrobe feels like a brilliant contrast to the ladylike demureness of the past couple of years, and it's a perfect winter pick-me-up. To ensure you stay more catwalk than clown, try pairing a couple of statement items with minimalist colour-block separates, or enhancing a monochrome outfit with a flick of eyeliner, yellow nails and rich-pigmented primary lips.
Here's our pick of the best pieces that will have all the street style snappers flocking your way over London Fashion Week.
Words: Jenny McFarlane
Image credits:  Fashion GPS and Village PR London