Now in its sixth year, the Estethica exhibition claims to be the 'strongest of its kind' internationally. Showcasing designers who adhere to the principles of fair-trade and ethical practices or those who use organic and recycled materials, the exhibition encompasses ready-to-wear, accessories, footwear and jewellery.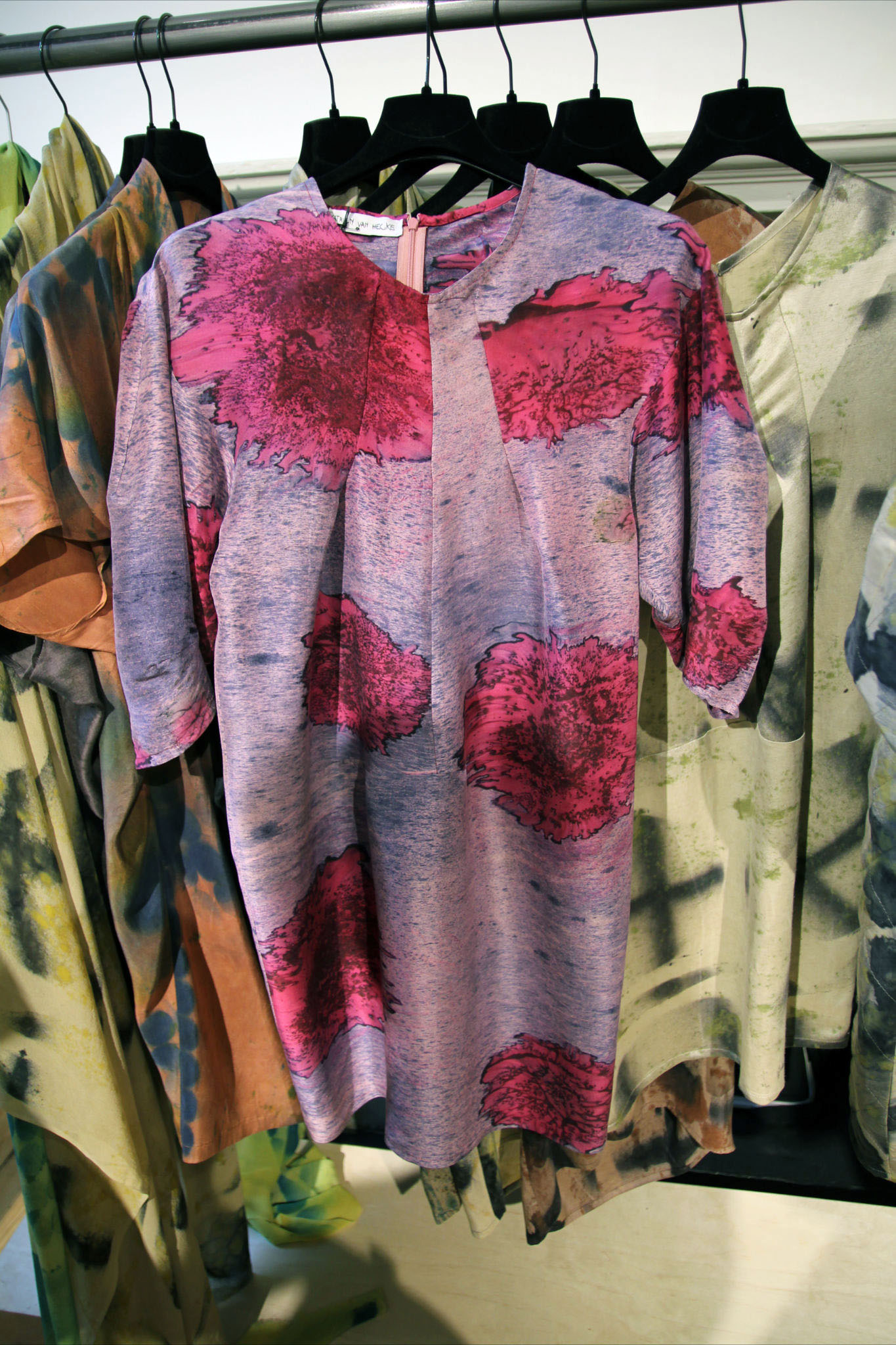 No doubt the international standing of the showcase is what enticed 'special guest' Veja, a French footwear and accessories brand from across the Channel to exhibit. Perhaps it is unpatriotic of me to admit, but the brand really led the field with their offering of classic and brightly coloured brogues, trainers, tote bags and wallets. Beautifully crafted, with a minimal but playful utility feel, it is a collection to delight the conscientious customer who refuses to compromise on style. Using wild rubber from the Amazon, organic cotton and ecologically-sound leather, Veja's production methods are respectful of both the environment and the cooperatives of small farmers that they work with across Brazil.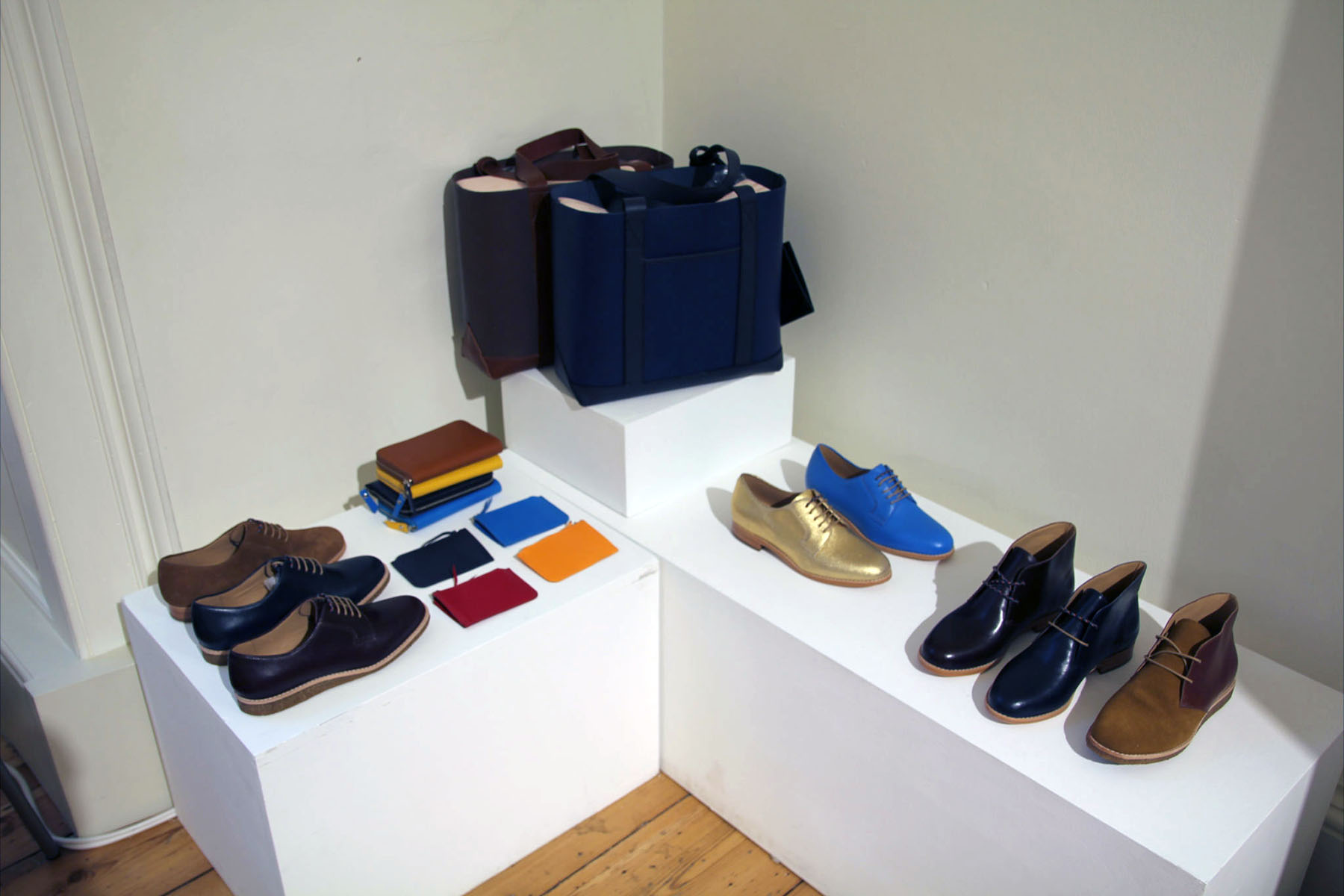 Home grown talent Ada Zanditon showed pieces from her March of the Tigress collection; sculptural shoulder caps topped red brocade and leather dresses, embellished with hair and finished with sheer chiffon trains. The perhaps inevitable, yet pleasingly unexpected haute-hippy stylings of Belgian designer Katrien Van Hecke were distilled in a collection of loose but neatly tailored silk shifts, coloured by hand using natural dyes made from basil, eucalyptus and St John's Wort.
Nin Castle and Clare Farrell of London brand Goodone succeeded in their quest to create 'easy, wearable pieces with a humorous twist,' presenting the 'Aran Collection,' a sporty offering described amusingly but accurately by one onlooker as 'rude girl does apres ski'. Due to their sourcing fabrics from textile recycling factories, the design duo create runs of similar, but rarely exact copies of each look; the printed bomber jackets, for example, may share the same printed bodice, but come with an array of up cycled Arran knit jumper sleeves.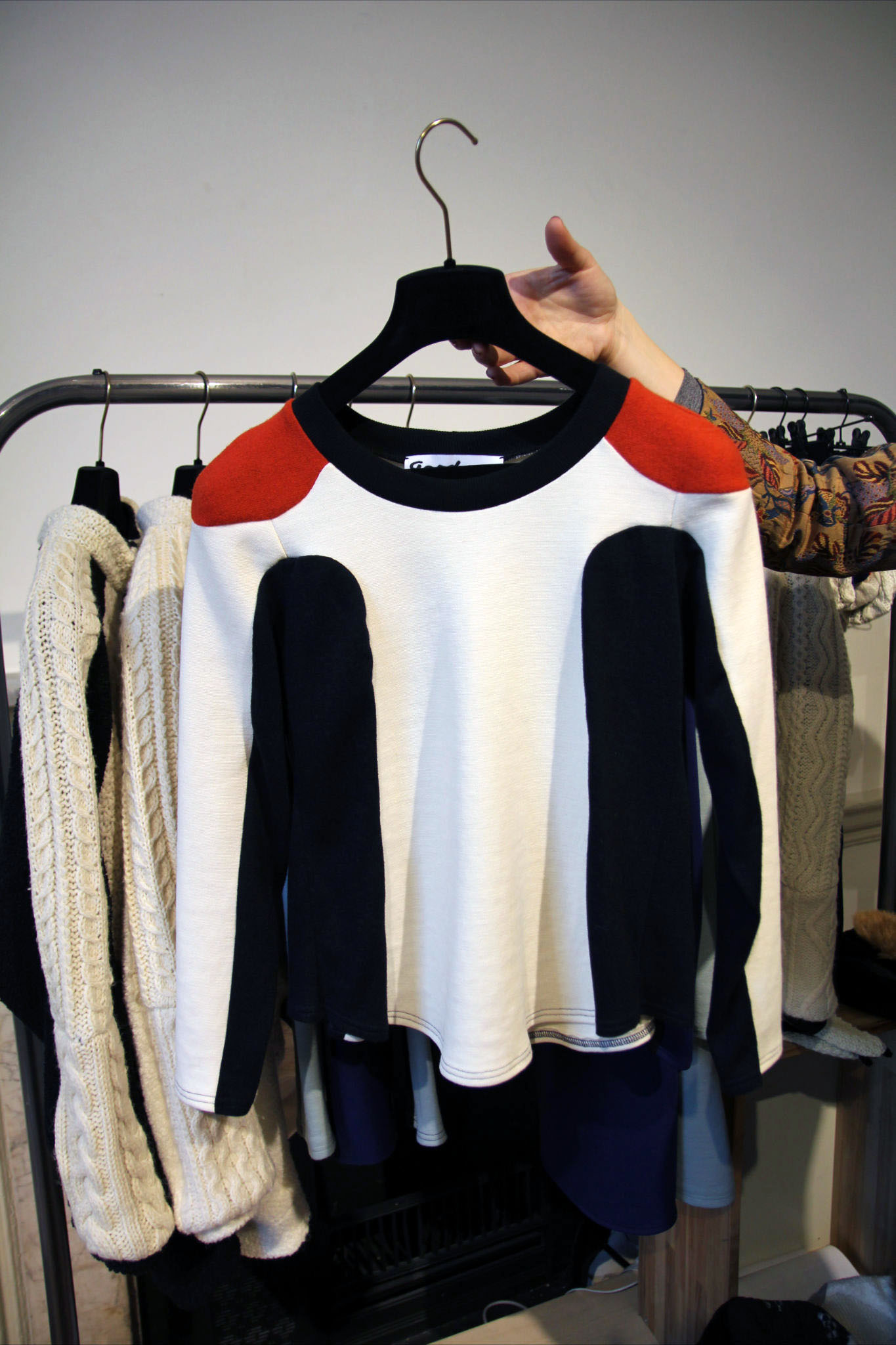 Hats were well represented in this year's showcase, from the quirky country styles of Pachacuti to the cosmopolitan confections of Mich Dulce. The former displayed dainty deerstalkers topped with a bow alongside burgundy trilbys, decorated with shimmering peacock feathers. The latter a glamorous – but distinctly tongue-in-cheek – collection of red mini berets, peaked and decked out with a cheeky set of pointy ears, or topped with origami folds and skirted with a neat black veil.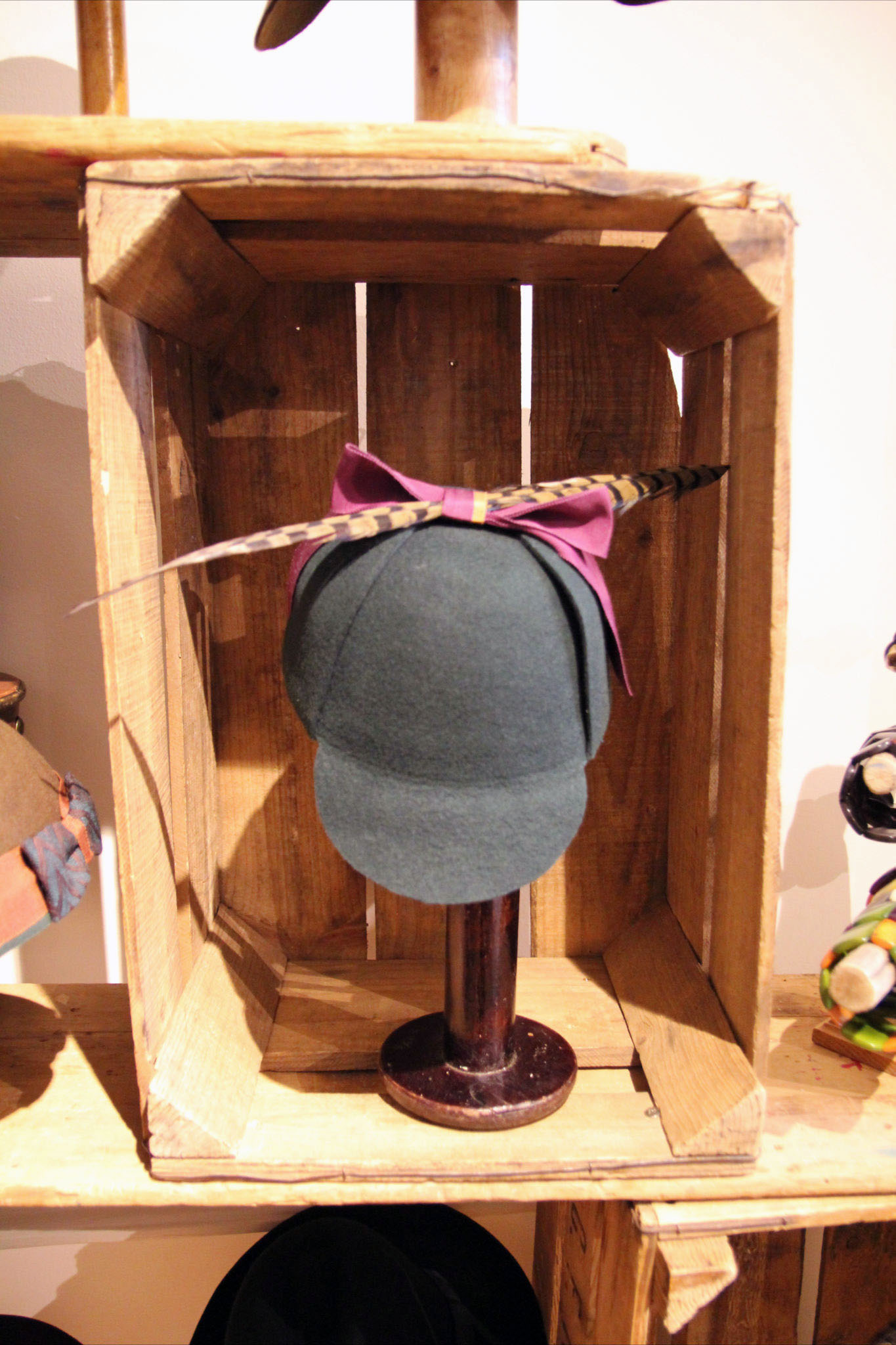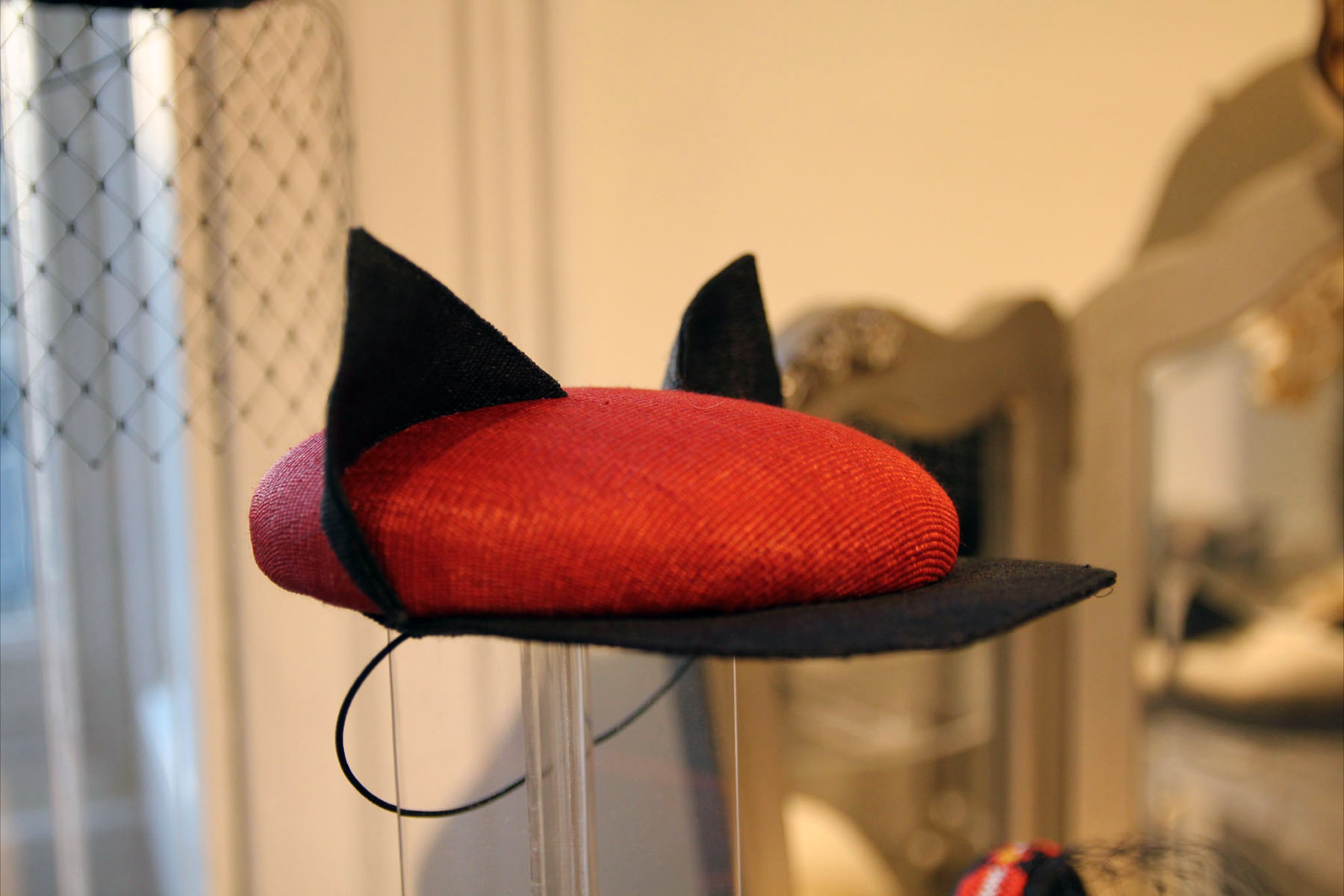 Words: Charlotte Gush