Day 2 was a mix of London's brightest emerging talents and British heritage brands. Kicking off procedings was my fellow Irishman JW Anderson who showed us that men don't have to be macho with a distinctly androgynous collection.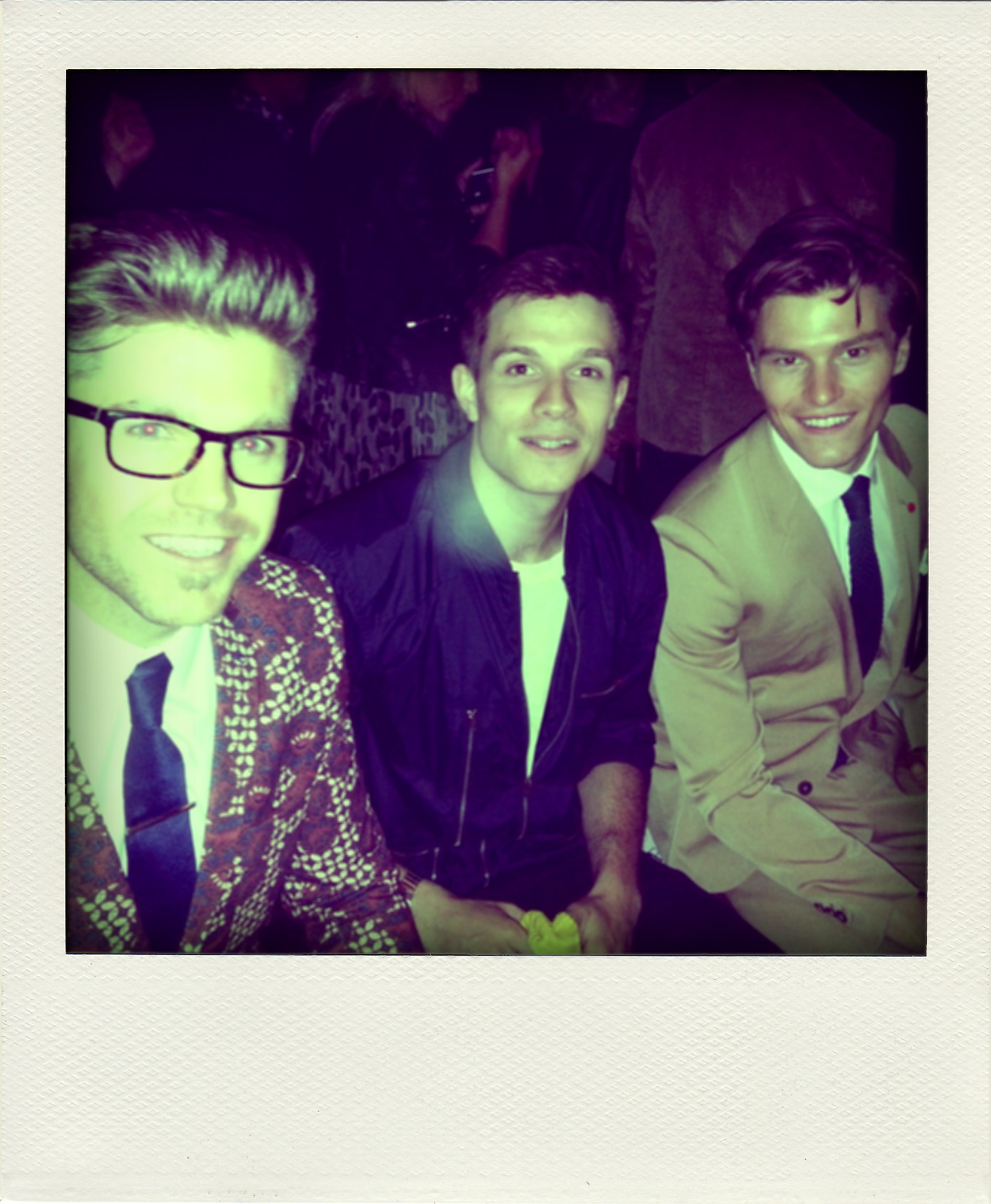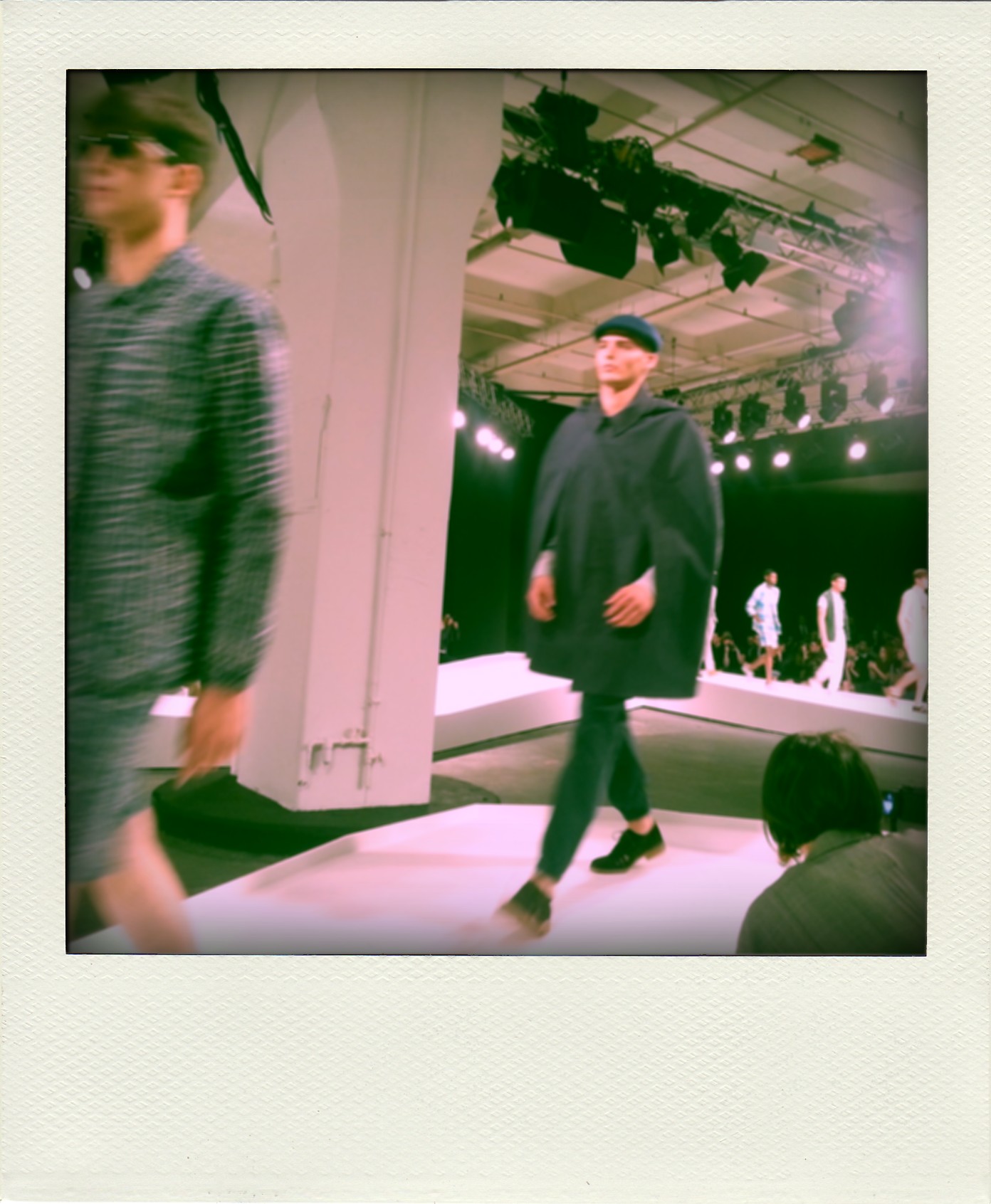 From boy-meets-girl to updated classics, I hot footed it over to YMC, one of my favourite brands. Taking my seat on the FROW next to Will Best and model of the moment Oliver Cheshire, the banter was mighty as we waited for the show to begin. In true YMC form, wardrobe staples were reinterpreted and given a simple modern twist.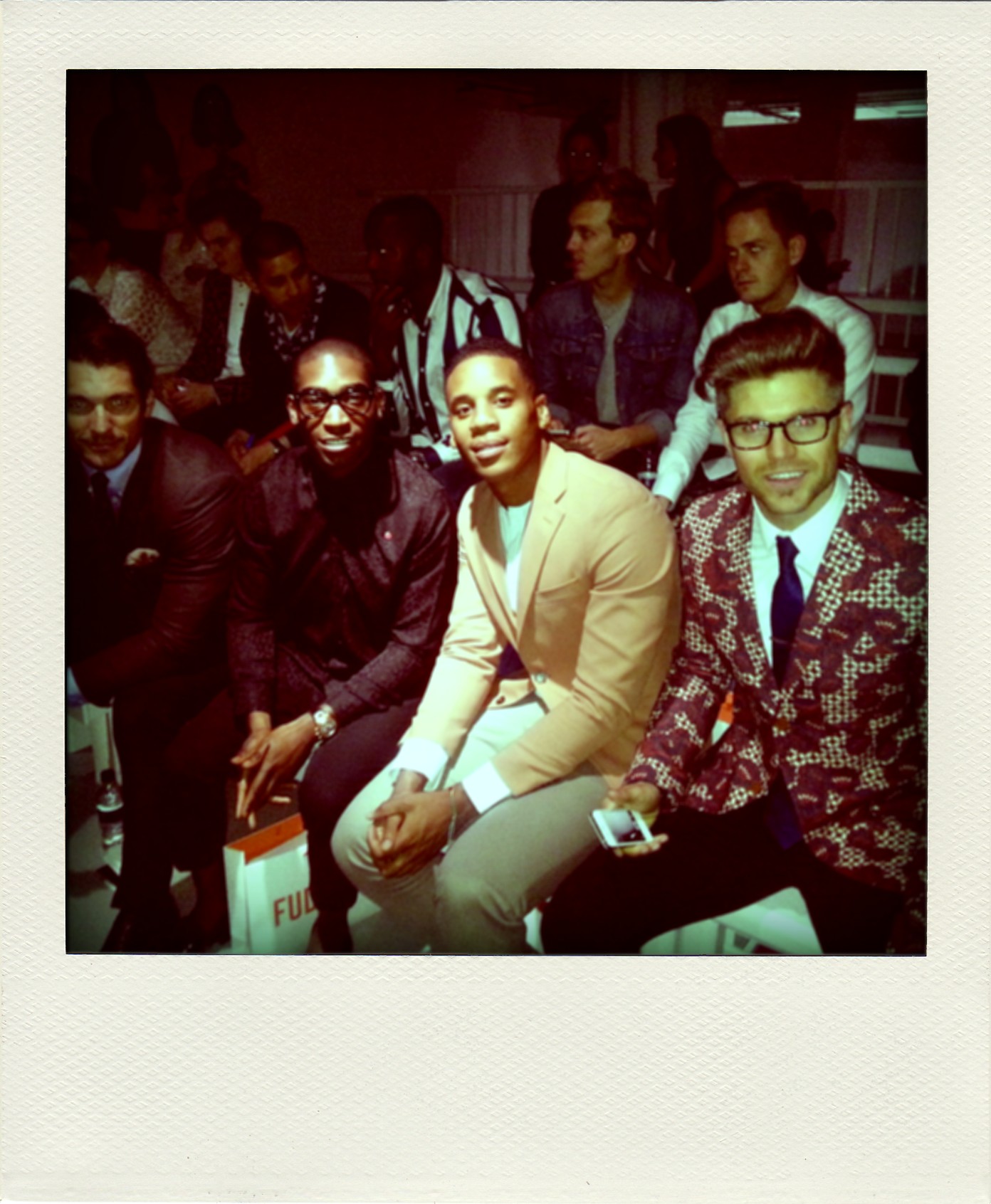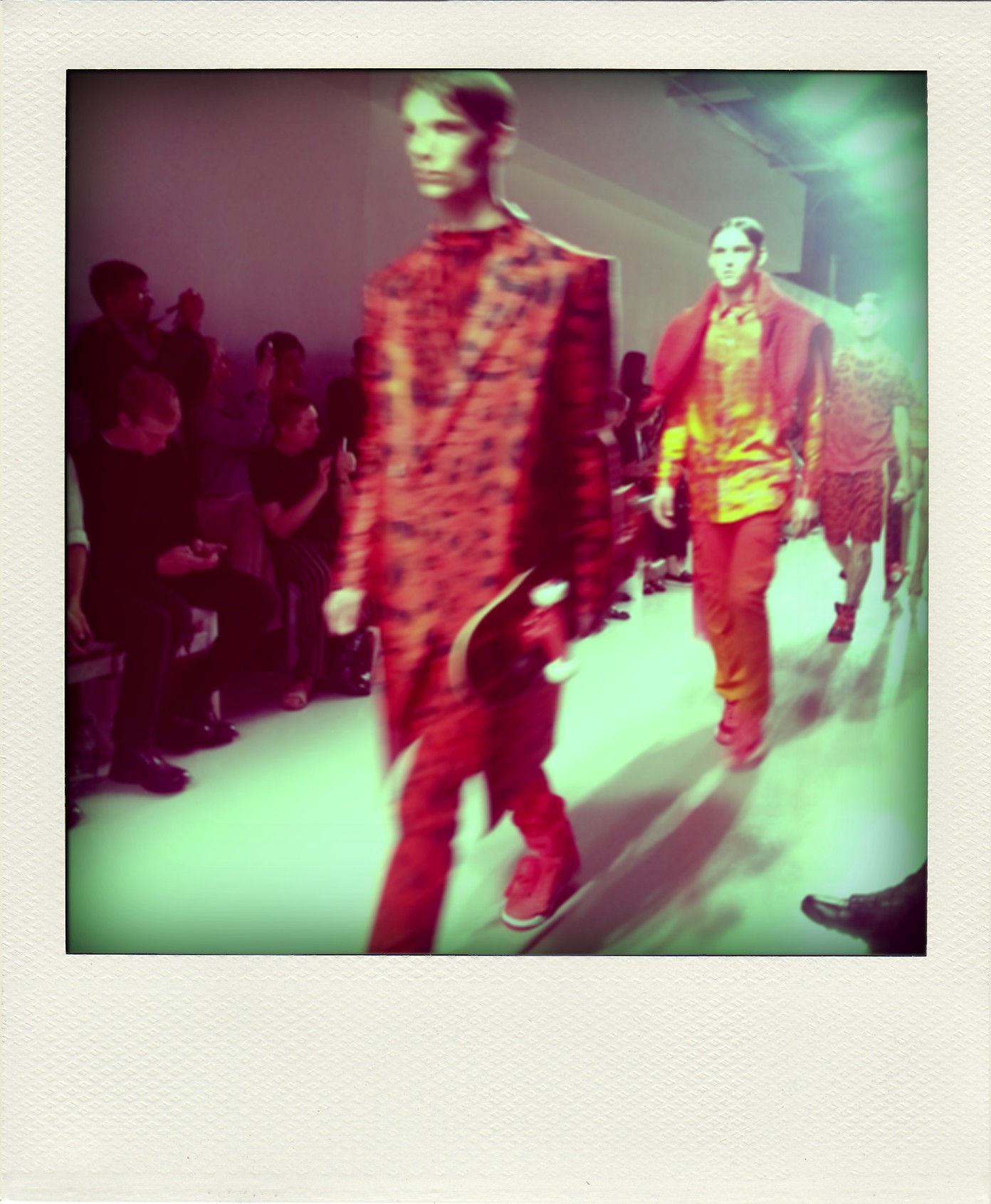 Following a quick pit stop at the Hospital Club , the nerve centre of LC:M, I was off to the Katie Eary show at Victoria House. The scene was acid house meets 'flamingo massacres' with a drum n' bass rave soundtrack. Kate sure knows how to draw a crowd and I found myself sitting next to Reggie Yates and Tinie Tempah – both of whom were clearly loving the tunes! Vivid neon leopard print, pink wigged flamingos and Nike Air Max 90's sum up what is a fabulously flamboyant collection.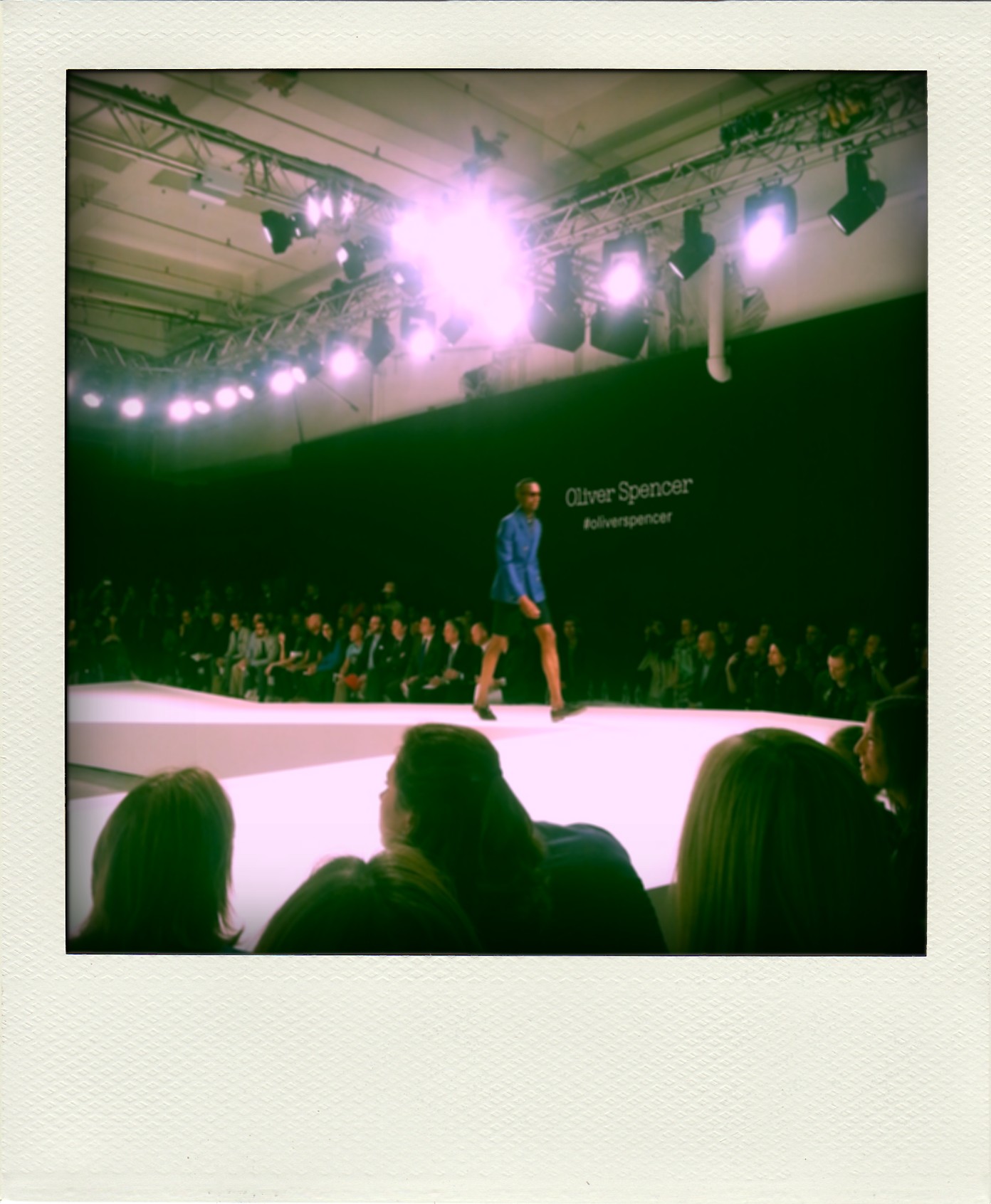 Back at the Old Sorting Office for the Oliver Spencer show, there was a collective swoon over Jesse Metcalf who arrived with his girlfriend Cara Santana. For me, it was the collection that had me drooling. Drawing influences from art, architecture and London's ever-evolving subcultures, I spotted at least half a dozen outfits I would gladly house in my own wardrobe, in particular a 'bleach-graffiti' tailored suit.
Old Billingsgate Walk was my next port of call where British fashion stalwart's Hackett not only managed to produce a collection that's the pitch perfect blend of classic, traditional & modern but they also had the Royal Philharmonic Orchestra providing a live sound track. Amongst the crowd was actor Samuel L. Jackson who looked rightly chuffed with himself.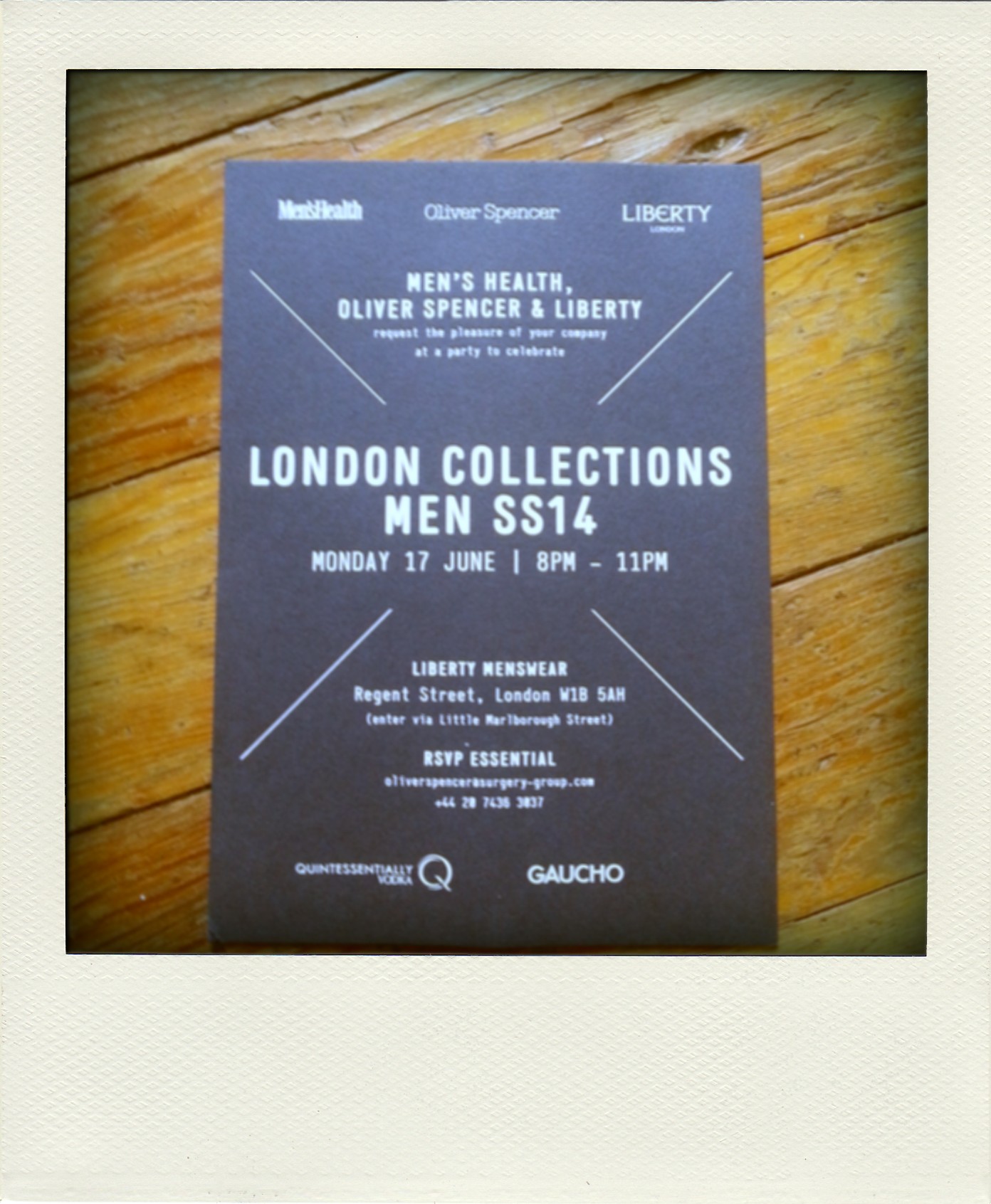 My final stop of the day was the Men's Health x Oliver Spencer event in Liberty. Despite being spectacularly hot (it was in the basement and the air con was broken) it didn't stop London's suited and booted brigade from hitting the dance floor to Trevor Nelson's 90's tunes.
Right, I'm off for a boogie, over and out!
– Darren Kennedy
Follow Darren on Twitter @darrenken