Knitwear specialist Tim Ryan may not have come into the fashion world through the traditional design school route, but that hasn't stopped his clothes from reaching the pages of Vogue Italia and I.D. Magazine. After twelve years spent honing his craft and selling his pieces to private customers and boutiques in Ireland, he moved to London in 2005 and found a welcoming audience for his bold, bohemian pieces.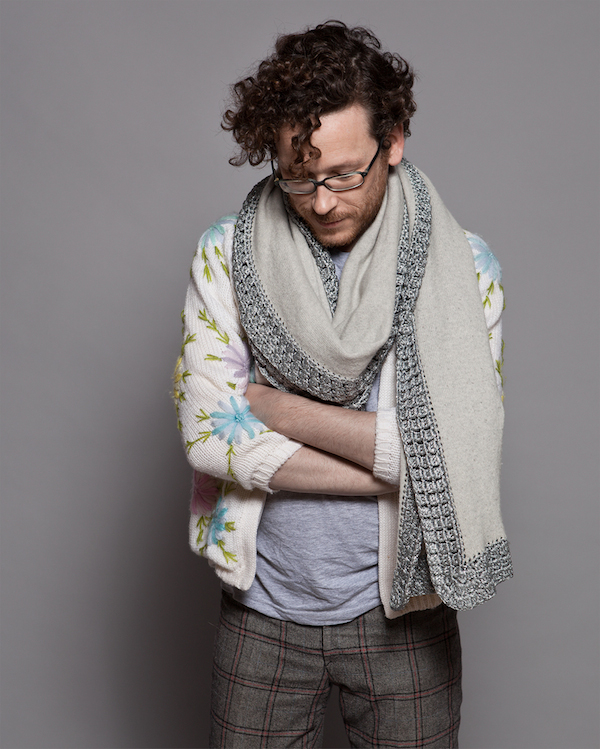 Yes, Ryan's name has become synonymous with knitwear, but his designs go far beyond the humble sweater. His use of bright and contrasting colours, not to mention his iconic fringing, has won him a growing fan-base of women who want meticulously made investment pieces that will aid some flair to their wardrobe – especially now he is stocked in store at Browns in London, Bow in Dublin and online at Avenue32.com.
We talked to Tim about his latest collection, the importance of colour and the role of luxe brands in a fast-fashion market.
What's your story? How did you come to work in fashion?
By accident really. What started as a hobby knitting jumpers for myself turned into a business when every time I finished one, someone wanted to buy it. Then I made dresses and, as I wasn't really going to wear them, I had to start approaching stores. It's just evolved from there really!
I still find the idea of 'working in fashion' a bit funny as I don't always do seasons. Sometimes I don't even do collections, but I guess there's nowhere else to put me. I make clothes so it is 'fashion' of a sort I guess.
What was the inspiration behind your SS14 collection?
It was a development of existing themes really: Flamenco, fringing and sportswear. I collect Spanish dolls and by chance they were grouped by colour, all pink and black lace. I was instantly drawn to it but didn't want to make flamenco dresses, so what came out is I think somewhere between Flamenco and a tracksuit. A perfect solution. There's a feeling of drama but in perfectly wearable, easy pieces.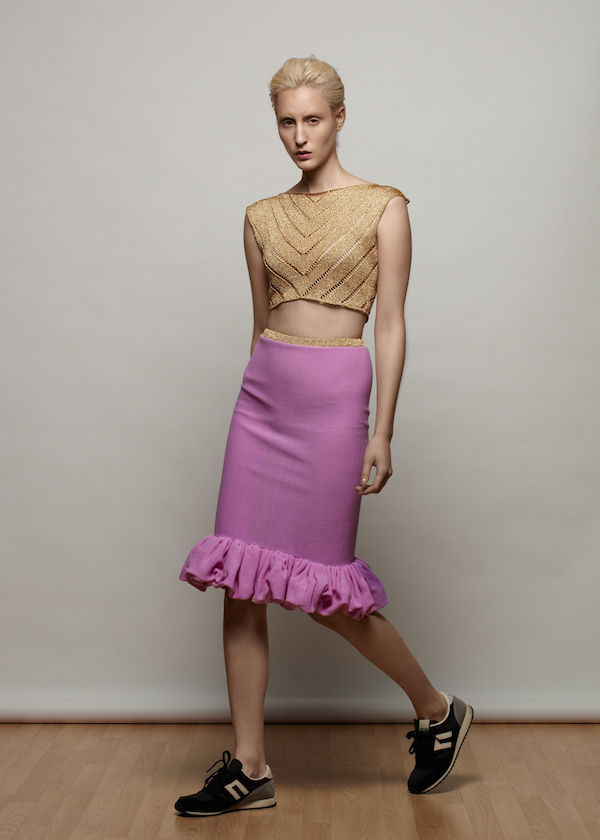 I like the way you unconventionally mix colours – SS14, for example, mixed gold with lilac, and you've made inventive use of colour in previous collections. How important is colour to your designs?
Colour is everything. It generally is the first step when making a new collection – this season it definitely was – and when making the fringe jackets, which are often one-offs, it's just about one colour working on top of another. You can't really 'design' that: it's just making it and feeling what works.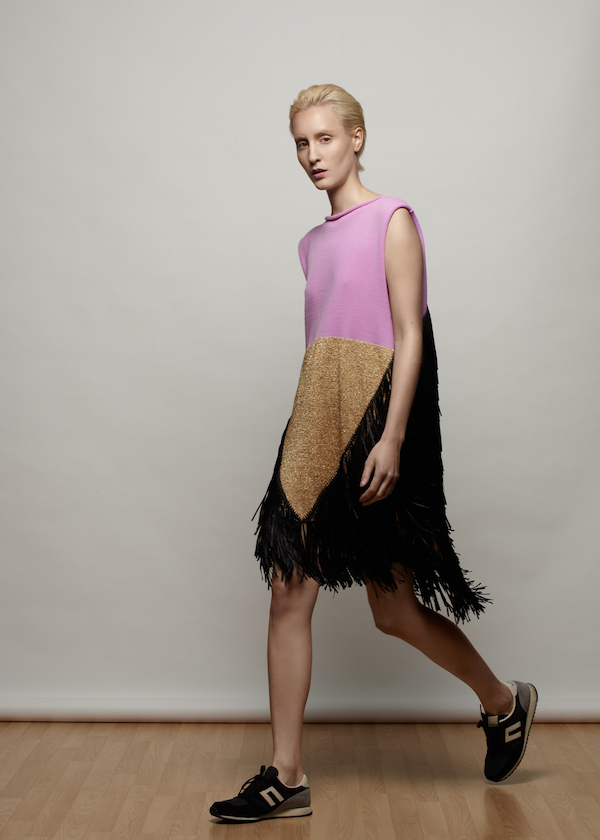 You taught yourself to knit after studying sculpture – do you think your unconventional, non-fashion school approach has affected your career?
I guess because I didn't know what I was getting into I wasn't daunted by anything; and I guess we still do things kind of funny sometimes, so I'm not sure if I know the difference. I have always made it up as I go along.
Who is your target market when you design? Who is the 'Tim Ryan' woman?
I really don't have a target market at all. The women who love it manage to find it somehow. I don't think of a type of woman at all when I design besides knowing that she isn't afraid of much. In fact it's more likely to be about a woman who kind of defies categorisation, but someone who feels life rather than just lives it.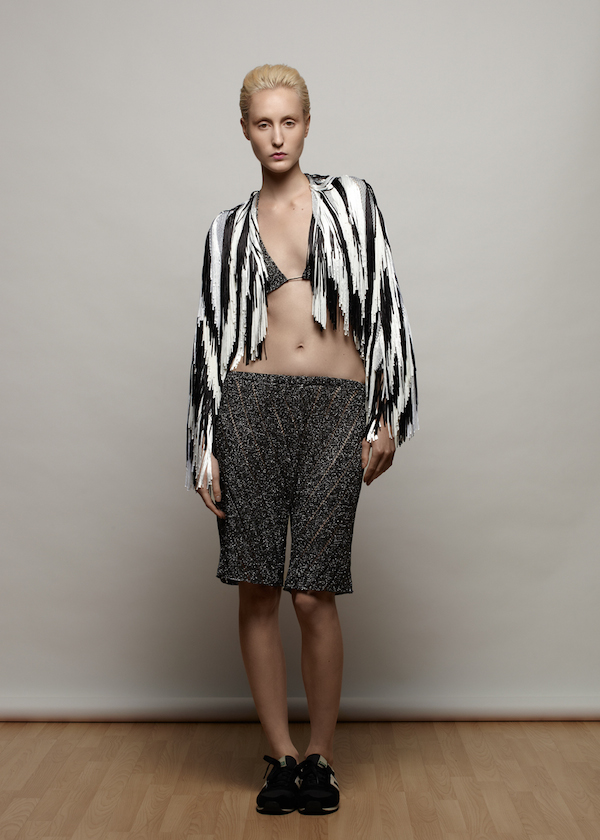 All your designs are 100% handmade and ethically produced in Europe. In a culture of fast, cheaply-produced fashion, what role do you think brands like yours play in how we dress? I'd expect your customers are looking for quality that will last years as opposed to buying into a one-off season trend.
Definitely my customers rarely own just one piece. It's important to my customers that the pieces are well made and often actually handmade, not because they'd be swayed by some marketing blurb but because they know that that quality means the pieces sit well, move well, flatter them and rarely date. They do tend to last for years.
What's the future for your brand?
More making it up as I go along I think. A bit more fantasy, a bit more pragmatism.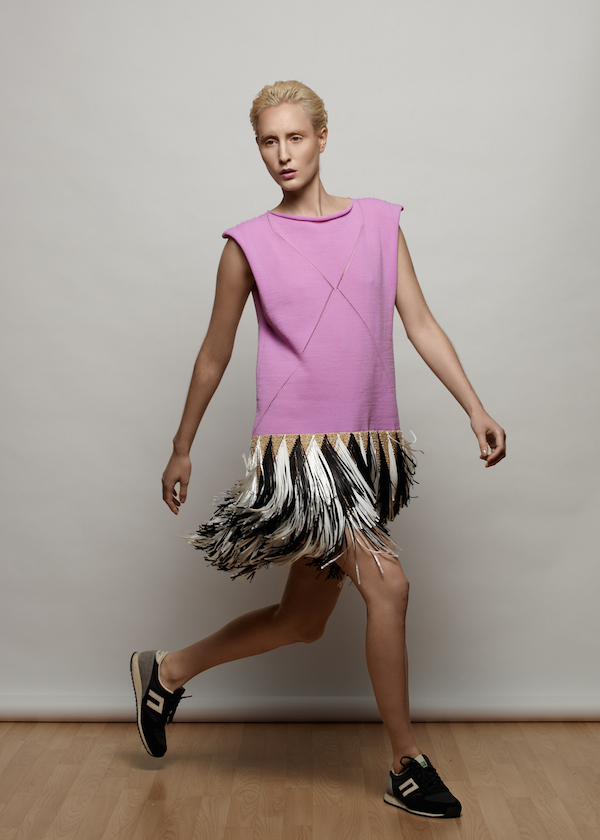 Words: Rachel Michaella Finn
Images: Felipe Pagani