Meet Filip Tysander: the Stockholm-born brains behind Daniel Wellington, the preppy watch brand that is on a mission to capture the timeless style and swagger of the quintessential English gentleman.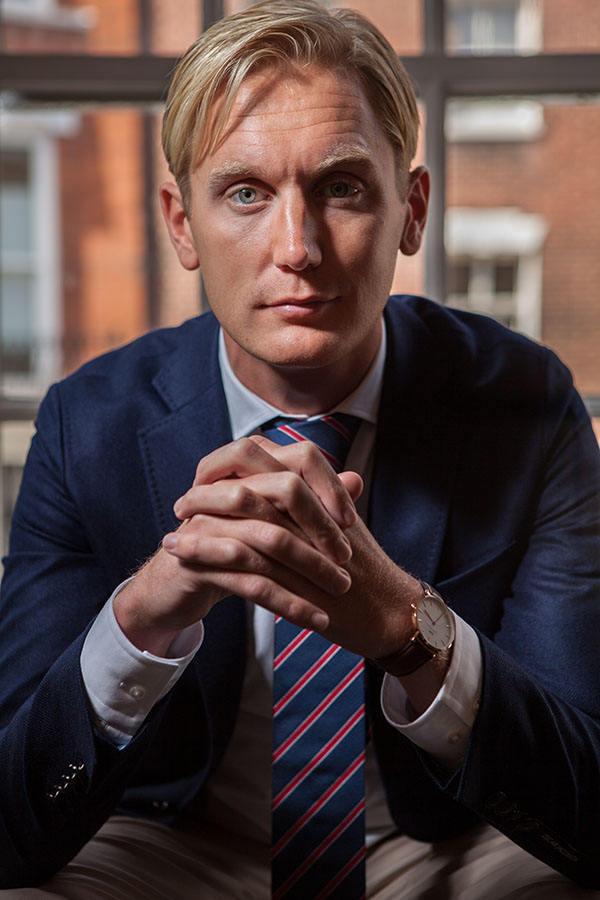 Photography: James Moffatt
Conceived a little over 3 years ago, the story behind the brand's conception is positively filmic. Rewind back to 2006 and Filip was backpacking along the east coast of Australia with a group of friends when he met Daniel Wellington – an Ian Fleming-worthy gentleman, whose impeccable style and class struck the fledgling entrepreneur. He was particularly drawn to Wellington's Rolex Submariner, which was attached to an old Nato strap – a design that originates from the British navy, where divers wore the strong nylon straps over their wet suits to avoid rust.
'I was looking for a watch to wear with my suit, but I couldn't afford a Rolex, and it was difficult to find one in my price range with a nice strap,' Filip explains. 'So when I saw Daniel's watch I was intrigued, because I hadn't seen one like that before, but I thought the casing was too thick. I was inspired to design a more minimalistic, thinner casing and a line of interchangeable straps with different colours and patterns, but all with a strong bond to the British Isles.'
So struck by this mysterious gentleman's look, Filip eventually asked Daniel Wellington if he could use his name for the brand. 'I thought he had a good name to put on a watch,' the designer says simply. 'It was very international.'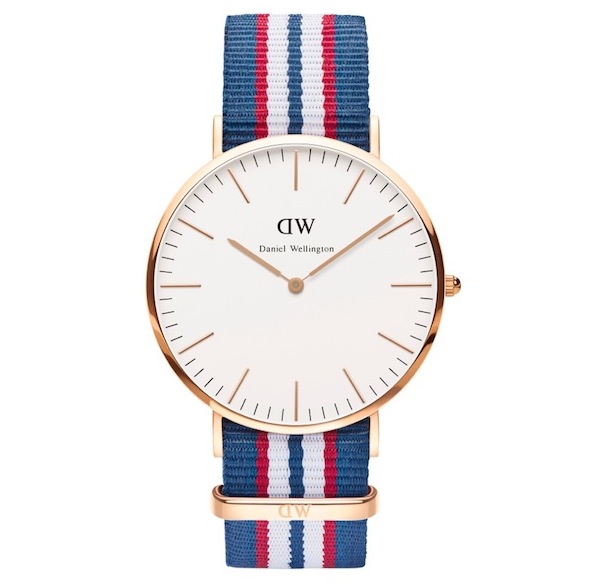 But, as a walking advertisement for his brand (all immaculately tailored suits and high-shine shoes) what are Filip Tysander's rules for dapper dressing? 'I'm a big fan of preppy fashion – I like my button down shirts, chinos and classic accessories – but right now I'm thinking about simplicity, I try to avoid over-doing things and mixing too many patterns.' Reflecting on his day-to-day style inspiration, Tysander looks to the public. 'I pick up details everywhere I go,' he concludes. 'I travel a lot, so I often look at the different people I see on the streets. I love noticing the small things, like their accessories or the intricate details on their clothes.'
As the 'quirky English gentleman' look becomes the uniform of choice for fashion-forward 20-something males, it is clear that this entrepreneur's classic style and wide-ranging, fashion-conscious appeal has hit on a fashionable winner. All we can say now is: watch this space (sorry).
Daniel Wellington watches are available online and in selected retailers 
Words: Joy Starkey