All hail the ultimate LBJ
What is the perfect item of clothing for the deep-thinker who doesn't want to compromise substance for style – or vice-versa? According to Bella Freud, it's a clean, classic black jumper.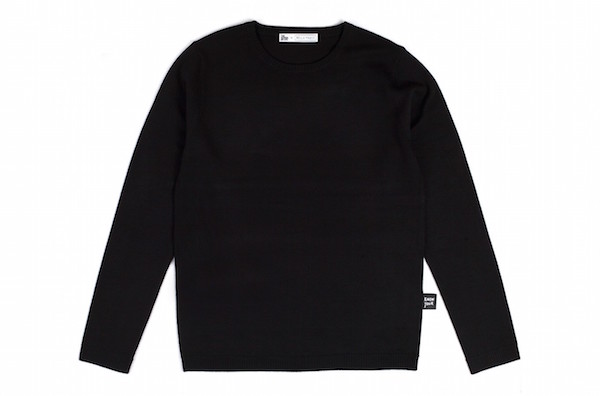 Tasked to create a garment for the thinking man or woman by The School of Life, the eclectic Bloomsbury-based institute founded by Alain de Boutton, Freud settled on the LBJ as an iconic piece which is both minimal and laden with cultural significance.
"The black jumper is the ideal suit of armour to contain you while allowing you to free your thoughts," Freud explains. "For all its simplicity there is nothing more alluring than a perfect jumper in black merino wool. It is a sheath that keeps you feeling under the radar while attracting the attention of interesting people. The words which normally adorn the front of my jumpers appear in a subtler form on a small label on the side which reads 'know yourself'."
To celebrate the collaboration, renowned fashion photographer James Mountford has been commissioned to take portraits of 10 modern male and female thinkers.
"Since 1953 (when the German philosopher Martin Heidegger bought an example in a shop in Hamburg), it has been more or less impossible to claim to be a serious, thoughtful and sincere person of the mind – without owning at least one black jumper," says Morgwn Rimel, Director of TSOL.
"The black jumper has taken a pride of place in the wardrobes of philosophical figures as diverse as Herbert Marcuse, Hans-Georg Gadamer, Iris Murdoch, Julia Kristeva, Simone de Beauvoir, Jean-Paul Sartre, and Martha Nussbaum. Under their influence, the jumper has spread beyond philosophers to inspire artists more generally (Mark Rothko, Milan Kundera, Samuel Beckett) as well as anyone wishing to signal a commitment to intellectual life (Audrey Hepburn, Jackie Kennedy, Jimmy Carter).
"The philosopher's black jumper has a clear identity. It signals a commitment to simplicity and thoughtfulness. The jumper argues that minimalism is a key concern in a crowded and busy world: it means efficiency without loss of grace. The jumper believes it is possible to embrace the elegance of a pared-down life, without being dour or puritanical.
"This philosopher's jumper invites us to a life of soul-searching, melancholy walks, interesting relationships, impassioned argument and bold speculation."
That's a pretty hefty statement to make with a pullover. All you need to complete the left-bank look is a pair of soft ankle-grazers (perfect for sitting in cross-legged contemplation), some stout leather brogues (for those melancholy walks) and a neat charcoal crombie (collar moodily popped).
And don't forget your small, contemplative frown.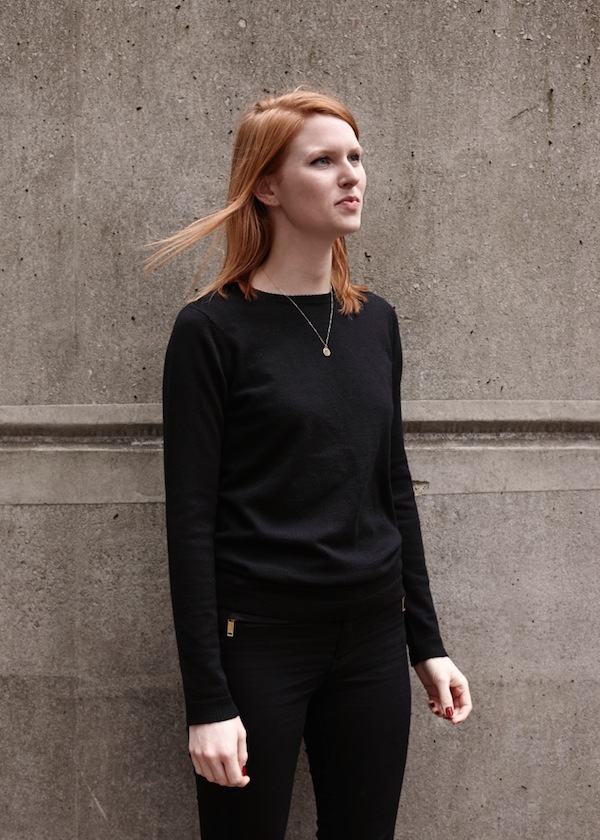 © James Mountford
Kari Dreyer is a researcher with a degree in equity studies and philosophy from the University of Toronto. Her work is interested in thinking about the intersections between embodiment and communication, drawing on feminist new materialist theory and aesthetics.Her favourite thinker is Sara Ahmed and her favourite book The Chronology of Water by Lidia Yuknavitch.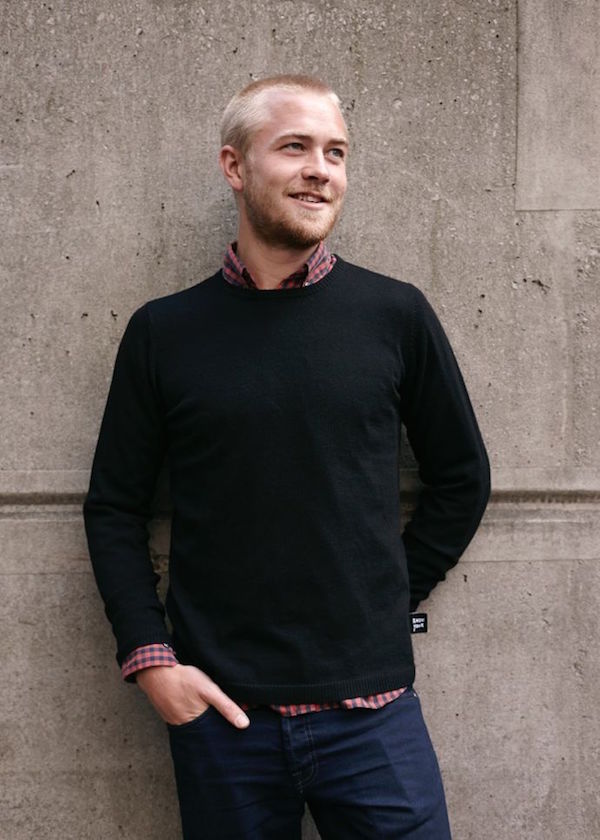 © James Mountford
Charlie Gent works with businesses to help them communicate better and think more creatively. He uses ideas from culture and science to inform his work. His favourite thinker is Daniel Kahneman and his favourite work is Predictably Irrational by Dan Ariely.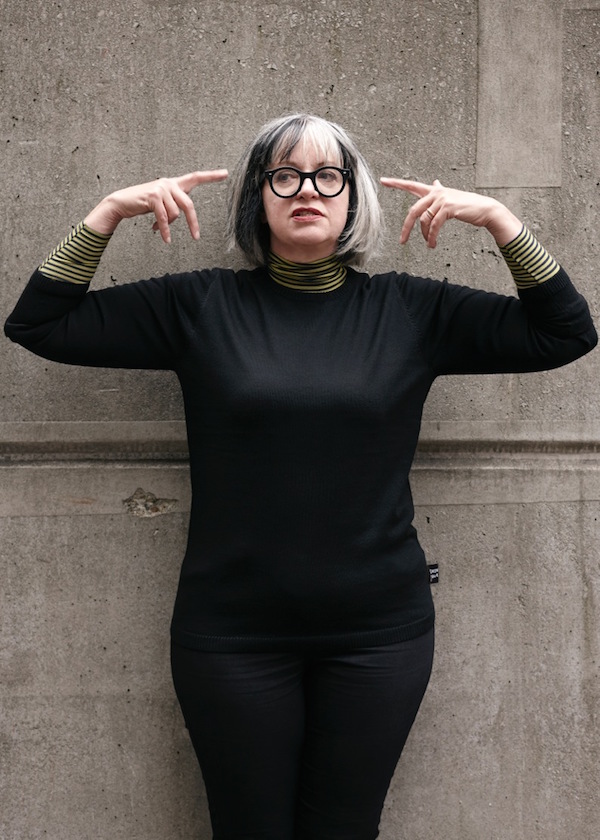 © James Mountford
Philippa Perry is a psychotherapist, writer and broadcaster who specialises in mutual impact in relationships. . She has written two books, Couch Fiction and How to Stay Sane, and writes regularly for The Guardian, Standard Issue and Red Magazine. Her favourite thinker is Alan Measles and her favourite book The Diary of a Provincial Lady by E.M. Delafield.
The Philosopher's jumper is now on sale from The School of Life's online store theschooloflife.com for £150 in a range of sizes for both men and women.