Once the epitome of angry young art, graffiti has transformed from a statement of rebellion for disaffected youth to a mainstream style reference. Whether they're scrawled on a wall or a waistcoat, those distinctive tags and motifs are now used bring a touch of provocation to distinctly conservative everyday life.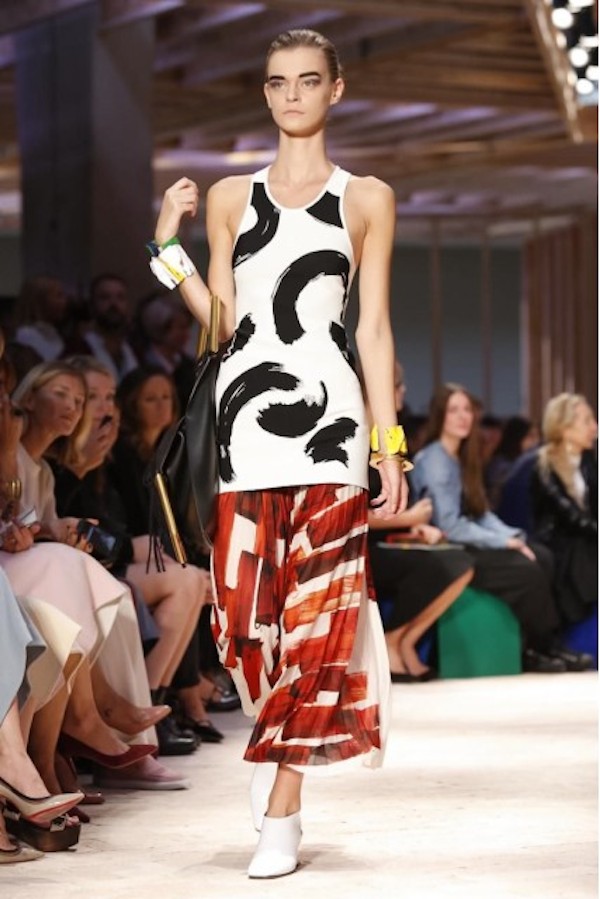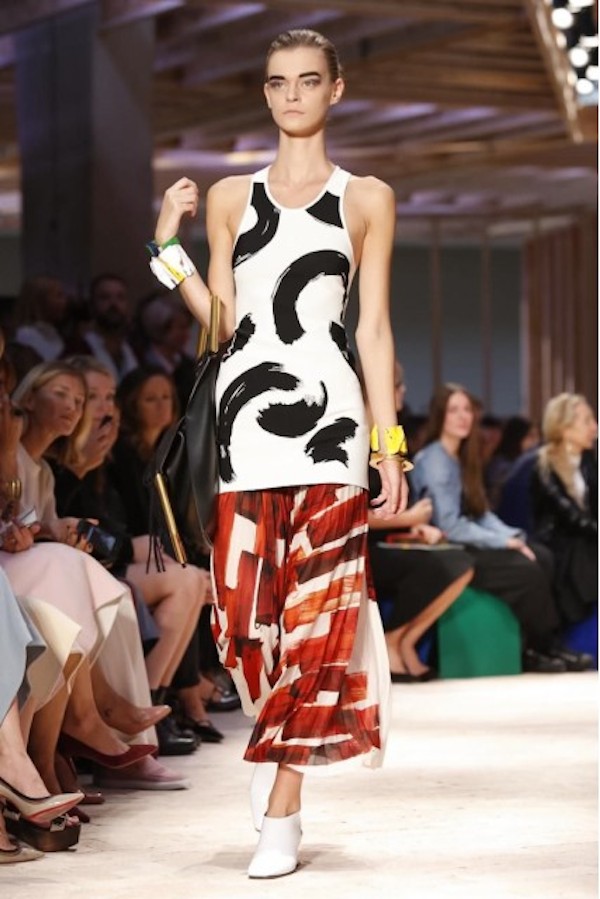 Celine RTW SS14
As a Banksy becomes a must on every oligarch's wall, corporations increasingly deploy street art as part of their advertising campaigns, and personalised murals bedeck the living room of every west London mews wall, has graffiti become inauthentic? Undoubtedly. Of course, there are still plenty of teenagers willing to hang off bridges with spray cans, but the incorporation of raw street culture into high street style has become an irresistible machine.
The thing is, fake or not, it looks great. Last year's luxe sportswear and nineties grunge have morphed into this season's graffiti chic. For Spring 2014, the use of striking colours, larger-than-life imagery and mural-style collages resulted in some of the freshest, most energetic looks. Prada and Celine featured graffiti-inspired scribble prints with a bold primary palette. Chanel and Christian Dior both translated the trend in a slightly more elegant way, with fresco drawings featuring on loose dresses in an eclectic mixture of fabrics.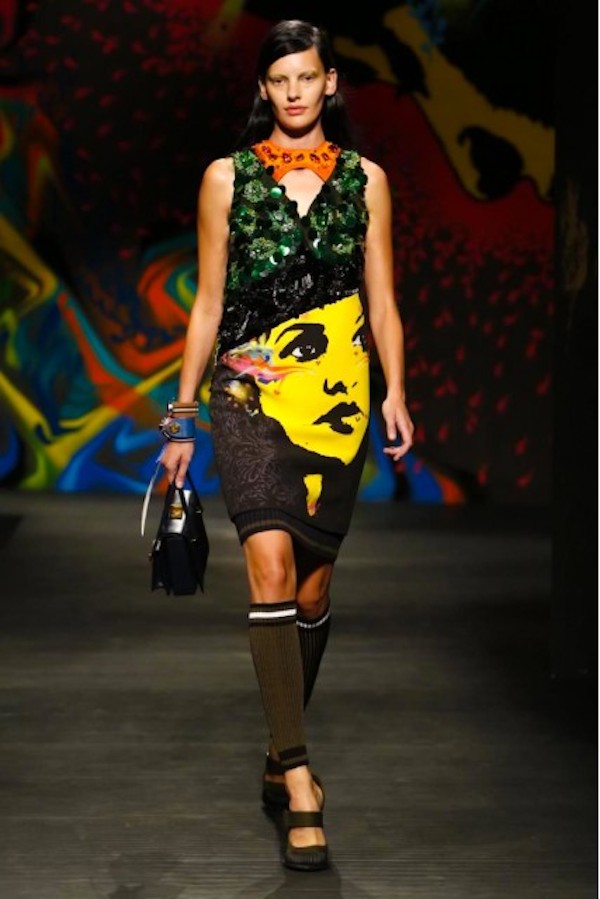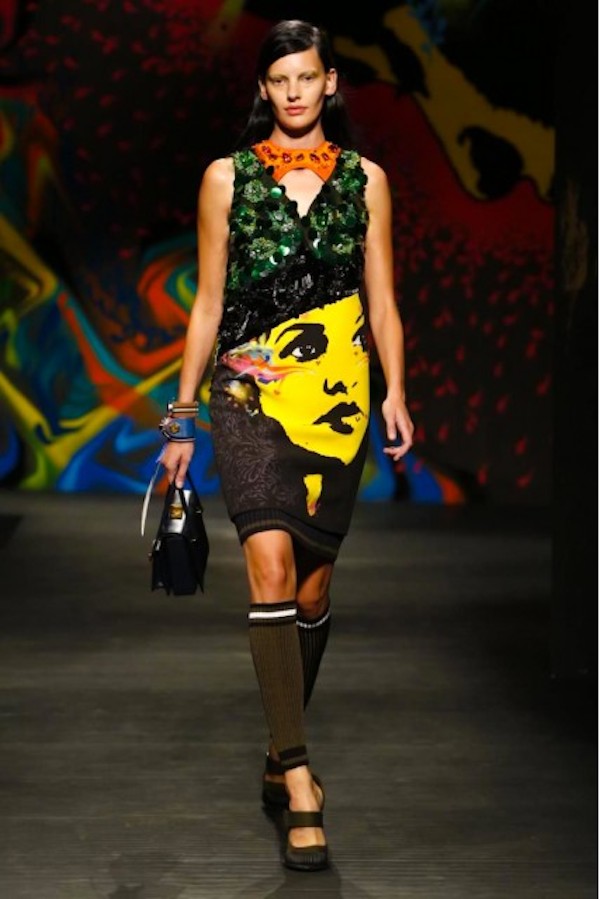 Prada RTW SS14
In small doses, this daring style is a refreshing addition to any Spring/Summer wardrobe. Look out for prints and textures that look like they've been hand-crafted with paintbrushes and stencils, spray cans and graphite, and add strategic neon splashes with your accessories. Push your ladylike classics to the back of the wardrobe; teen spirit is back. Here's our pick of the best high street takes on the trend.