What happens when you cross a Savile Row tailor with an 11th century beer? A beautifully designed, bespoke chain mail suit, of course.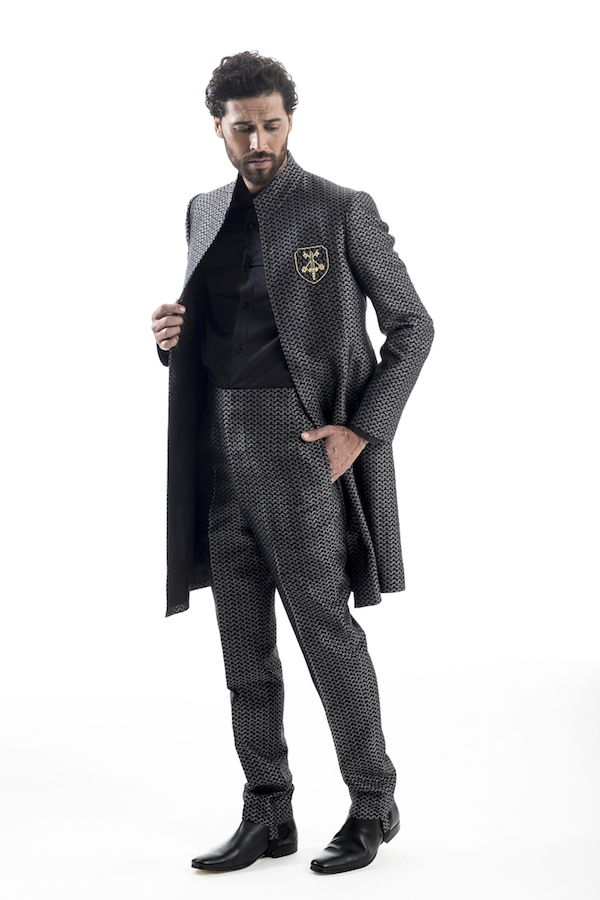 Knights of the fashion realm rejoice, for Patrick Grant – dashing designer and creative director of Savile Row's Norton & Sons – has partnered with premium beer Affligem to create a suit, inspired by the traditional attire worn by the knights who founded the brand back in 1074.
The story goes that six knights returned to their home of Affligem in Belgium in search for a more peaceful life, and subsequently decided to become monks. 10 years later, after dedicating their lives to the poor, they began to brew beer and called it – well, you can probably guess. Now with the help of some 21st century technology and design, the origins of these beer-brewing monks are being honoured in serious style.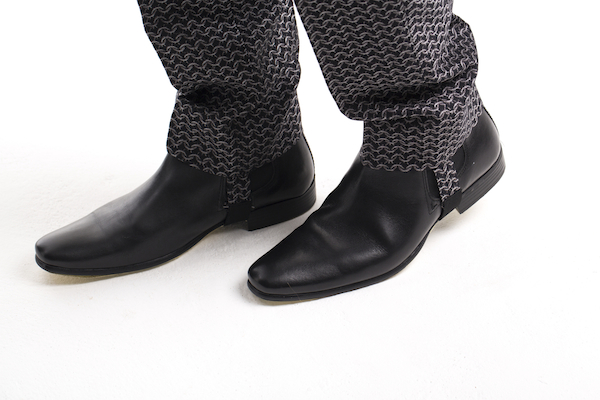 Created under the close supervision of Oxford University historian, Dr Dominic Selwood, the suit is comprised of an elongated, high-stand collar jacket, cut just above the knee, and a pair of whole-cut waist trousers with cavalry cut hem. For truly knight-worthy swagger, the suit has been woven with an intricate chainmail design jacquard in black wool, with silver and grey silks. Yes, you are permitted to swoon.
"Through our collections at E. Tautz we've explored well over 400 years of English clothing history, but this project for Affligem took us back a further six centuries," explains Patrick. "It was fascinating to think about the function and design of the costumes of men in the 11th century and to try to meld them with the Savile Row techniques and fabrics, and interpret them for a contemporary audience".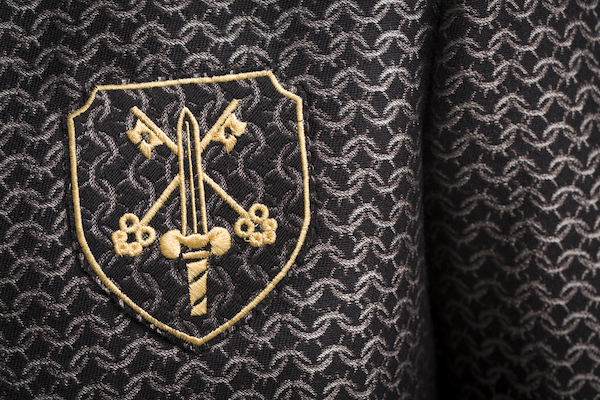 To find out more, visit: http://www.affligembeer.com
Words: Joy Starkey