Hannah Kane Celebrates a Very Fashionable Anniversary 
Lulu Guinness OBE loves red roses. The pint-sized (if you'll excuse the pun) designer breezes into The Industry at the Condé Nast College of Fashion & Design looking every inch the human embodiment of her quirky, retro bombshell handbags – in a monochrome check dress adorned with oversized flowers. In fact, it was lush red roses that inspired her first cult bag – The Florist Basket (1993) which now has a permanent residence at the V&A after it was included in their 'Fifty Years of Fashion' exhibition.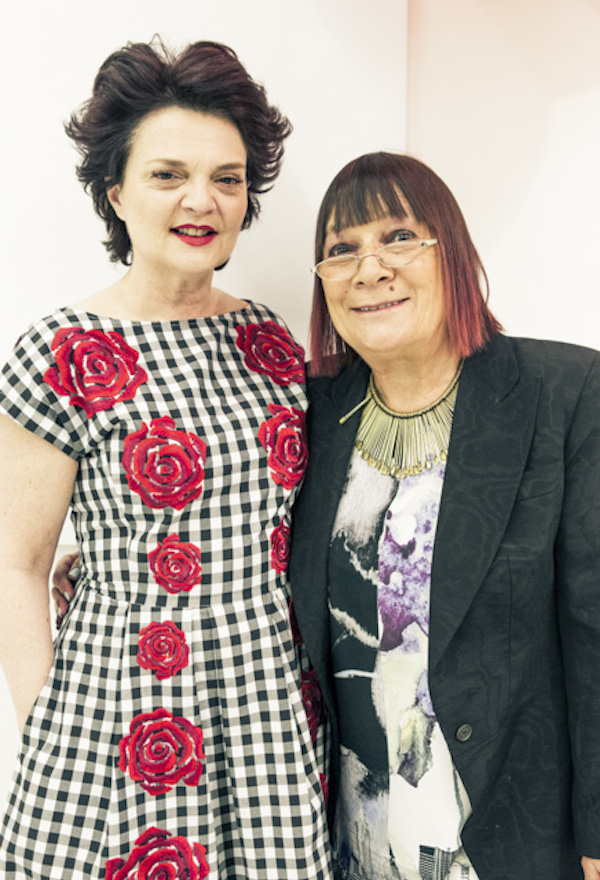 Lulu Guinness and Hilary Alexander 
"You can't just come up with one idea, the whole point to sustaining a brand is to have lots of ideas all the time. People ask me, 'what's your inspiration?' But for me, I don't get it because I have ideas all day, everyday, just rushing into my head."
It was always glamour, rather than fashion, that captivated the designer. She worked originally as a graphic designer (which might go some way to explaining the often graphic, Art Deco nature of her designs) before setting up her own company. In the eighties, Lulu started designing beautiful briefcases and Filofaxes (remember them?!) for fashion savvy working women. "Accessories in bright colours was a radical idea at the time," laughs Lulu.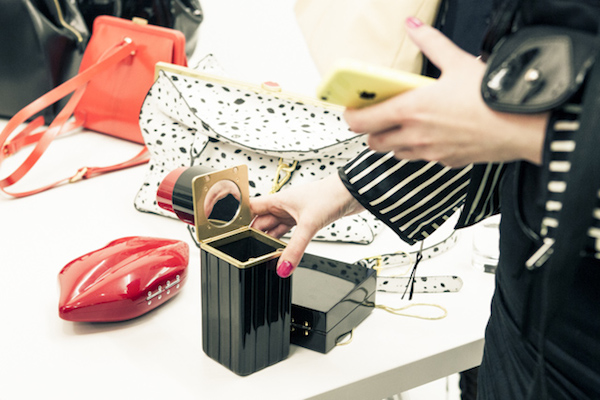 Since then there have been countless iconic designs, from giant lipsticks with makeup mirror included, to the delicious looking 'Brighton Rock Clutch' from the Spring/Summer 2014 collection. She's the go-to girl for seductive and surreal accessories, echoing Dali and product designer Bocca in her signature fondness for a plump red lip. "I was always attracted to glamour, cinched waists and red lipstick. Mainly because I looked dreadful in jeans!" she explains (sounds like we need to hook her up with Industry member, Donna Ida). "In the early days I thought I had to be all things to all people," explains Lulu, "but the best piece of advice I ever had was 'just find your signature and stay there'."
Lulu considers one of her strengths to be "commercial conceptualisation" or "surreal realism". She's also amassed an enviable client list that includes Helena Bonham Carter, Paloma Faith, Katy Perry, and Dita Von Teese, "all the sexy girls!" she exclaims with a wry smile. Saying that, some of the designs she is most proud of are still the timeless black work bags such as the 'Pollyanna' and 'Paula' that are consistent bestsellers across a diverse range of stockists from QVC to House of Fraser, and Selfridges.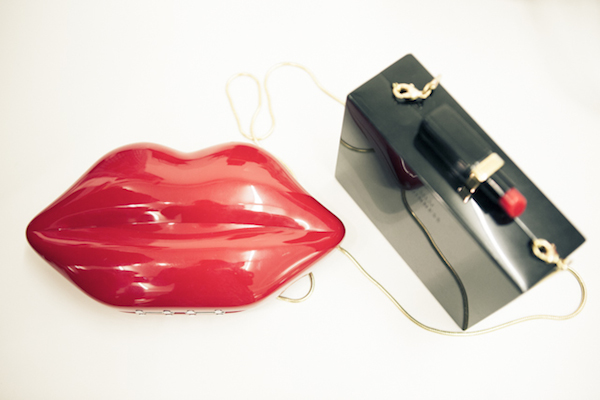 Still continuing to innovate, Lulu's stroke of genius for Autumn/Winter 2014 is her "virtual press day in a box", a sartorial hamper delivered to over 60 magazine editors containing a narrated Autumn/Winter 2014 campaign film preloaded on a fancy-looking tablet, complete with a generous serving of champagne and popcorn to wash it all down. "It's super camp but presented on the latest technology. I wanted my voiceover to sound like a 50s couture show, but it ended up sounding like Miss World!"
Rather amusingly, Lulu's original intention with the brand was "to invent something really brilliant so I'd never have to work again." She says this as the label celebrates it's 25th year in business, with no signs of the famously dynamic Lulu slowing down. And to celebrate the silver anniversary? A mirrored lip clutch, of course. "I think it's the most beautiful bag I have ever made." So what are some of Lulu's tips for making it in the industry? "Staying power, tolerance, adaptability, being able to get on with people, and not being afraid to roll up your sleeves. And say yes to everything." she says emphatically.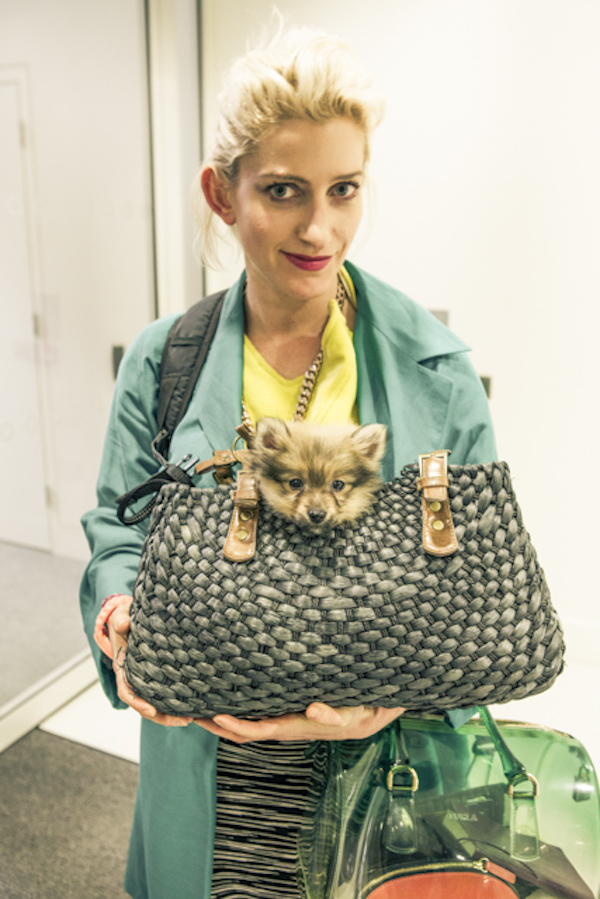 PHOENIX's Editor-in-Chief Hannah Kane
As Industry member, Hilary Alexander, who led the conversation, cheekily puts it: "Lulu is the ultimate bag lady."
For more images of Lulu, Hilary and other Industry members at the event, click here to cross over to our Facebook page.  
Photography by Fran Hales for The Industry © 2014
Words: Hannah Kane