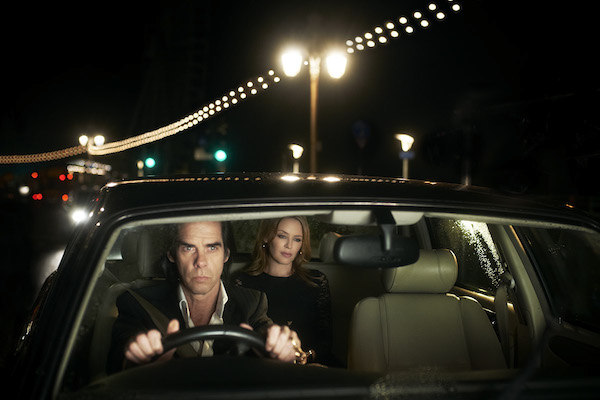 1. 20,000 Days on Earth
Directed by: Iain Forsyth and Jane Pollard
Starring: Nick Cave, Ray Winstone, Kylie Minogue
After the trailer for 20,000 Hours hit, many responded to Nick Cave's on-screen intensity and zest by calling the film and its autobiographical casting pretentious. The movie's tagline, 'chasing the myth of Nick Cave' has been met with both disdain and awe, although this begs the question, isn't the 'myth' of celebrity part of its allure? Surely we come to celebrate and revere artists because of egos not in spite of it. Though perhaps this is all a little too gratuitous for old Nick?
2. Boyhood
Directed by: Richard Linklater
Starring: Ellar Coltrane, Patricia Arquette, Ethan Hawke
The hype around Boyhood knows no bounds. Perhaps this is because no film has ever spanned a real 12 year period in such an innovative fashion. Critics say there's 'never been a film like it' and that it captures the true essence of family life and adolescence. The reality however, may be that simply watching a character grow older could be a little dull. In addition, there could be an element of The Truman Show-esque voyeurism about this decade of drama that renders it unsettling.
3. Jimi: All Is By My Side
Directed by: John Ridley
Starring: Andre Benjamin, Imogen Poots, Hayley Atwell
Could this be the most marvellous and right-on biopic with the best casting of all time? It's been repeatedly suggested, though there have been whisperings, despite the exceptionally authentic aesthetic of the heady 60's and 70's, that this portrayal of Jimi Hendrix is a risky one. Die-hard fans and seasoned veterans of the psychedelic era may or may not agree on how this iconic figure is painted but fans of Andre 3000 are more than likely to love every second.
4. Finding Vivian Maier
Directed by: Charles Siskel, John Maloof, Charlie Siskel
Starring: John Maloof, Phil Donahue, Mary Ellen Mark
Street photography is one of the greatest forms of contemporary expression and one of the essential tools used to crystallise the character of an era. This documentary follows the mysterious Vivian Maier's explosive effect on the art world, though could be said to present the great photographer in a peculiarly sinister light. Charting her life as a nanny, speculating about her acute privacy, the film's creators describe one of America's most accomplished and creative street photographers as a 'pack rat'.
5. Mood Indigo
Directed by: Michael Gondry
Starring: Audrey Tatou, Romain Duris
A dreamy adaptation of French novelist Boris Vian's cult novel, this movie has been described as 'visionary'. A romantic love story set in Paris, there's dancing to Duke Ellington, lashings of surrealism and bold plunges into perfect romance. Then there is, as always, a cruel twist that only imagination can medicate. This may be the most twee film ever created but it may be the one for you. A pinch of French romance and a dash of magical realism certainly never hurt anybody.