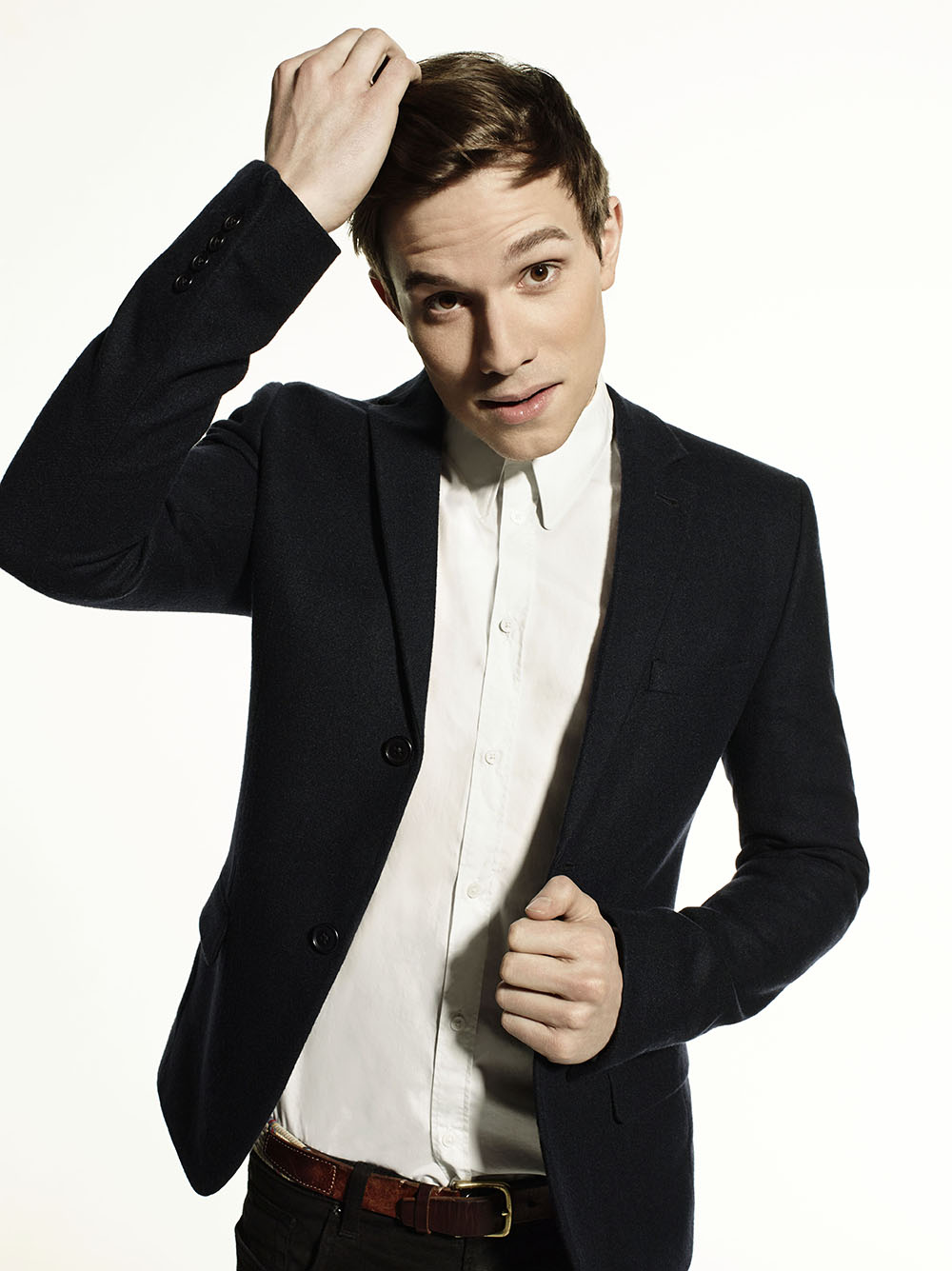 Last week saw the fashion world turn its gaze (a bored sideways glance of feigned disinterest belying a desperately excitable enthusiasm) on menswear, as top designers draped a dizzying variety of styles and influences over their clothes horses and shoved them moodily down the catwalks of London. I was there for a few of the shows, trying my damnedest to look the part in a collection of borrowed clothes and employing a range of facial expressions which I hoped clearly said things along the lines of  "ah yes, crimped fringes, the man's a genius…" Don't get me wrong, I do love fashion, but I know very little about it. So most of the time what I really found myself thinking was "holy shit, what's this track playing? It's sick…"
One of the things that stood out most for me this season was the throwback nature of most of the collections, as the catwalks of LC:M continue to take their cue from street style that has blossomed alongside a clear music trend that screams 'We love the 90's' harder than a pissed up Gallagher at the Brit Awards.
In dance music, the 90's classic house sound is in full revival and has been for a while. Garage came back with a vengence, led by the breakout genre of last year "future" garage (so meta). And you can't walk past a bar without hearing classic 90's R&B and hip hop blaring out as boots and bombers hipsters bop and body pop to Mariah, drenched in sweat and irony.
So were the catwalks awash with hands in the air synths, lasers and gurning models hugging each other as they swaggered down the runways shaking maracas and screaming 'Mad-chester forever?' Or did every designer use the show music to remind the crowd that sure, they have 99 problems, but surprisingly (considering they work in fashion), a bitch ain't one?
Not really.
Here's a small selection of tracks I heard on my LC:M travels…
Christopher Shannon (pioneer of the 'camp scally' look) paraded a collection that was possibly copied verbatim from a montage of Dance Energy episodes but sent his glittery haired ruffians out to the surprisingly subdued 1984 underground hit Set It Off, by Strafe. A great tune, and a good bpm to sachet to, but it seemed too down tempo for the MC Normski inspired looks.
[youtube]9Zzdcnqgdcw[/youtube]
[youtube]dqteaZ64unA[/youtube]
Astrid Anderson pulled out a collection that reeked of early hip hop (with a whiff of MC Hammer) thanks to neoprene hareem pants and sandals, and was one of the few designers to go all hip hop for the soundtrack. The Dutchman played a special extended version of Wu Tang Clan's C.R.E.A.M with the first couple of verses a cappella, which meant when that dreamy piano riff kicked in it was all the more impactful.
[youtube]twa-Q6HRwH8[/youtube]
The Hood By Air collection was showcased late at night in a grimy concrete carpark filled with smoke and a load of VERY cool kids mainly wearing black, by models on rollerblades and skateboards, to a soundtrack of grinding glitchy bass music which it turns out was mainly unreleased Kanye West tracks. It felt more like a grime rave exclusively for attractive people. And of course the carpark was underneath Selfridges darling so there was no danger of any actually grimey people wandering in. Great music though, and totally fitted the brand – urban but cutting edge, modern and new. And they projected the video for this on the outside of the building so it's a winner for me…
[youtube]v4S06rfMnrY[/youtube]
But my favourite music from any show was for James Long. Like so many others he had a definite 90's vibe to his collection, but he went for a brilliant piece of bespoke music created for the occassion by Simon Milner from Is Tropical. The best show music I heard all week. Dark, brooding, heavy bass, but with an uplifting vocal. The looks he displayed were very masculine, but with a certain playfulness, and the music just about reflected that. The only thing I don't like about the track is that I can't bloody find it anywhere. Goddamn bespoke site specific music. If I do come across it i'll send it to PHOENIX to put up. It's bloody good.
So that's what I heard, but I'll leave you with a short playlist of tracks inspired by what I saw. Enjoy.
BEST SELECTION
DJ Deeon – House-O-Matic
[youtube]WN-vI8Kj__4[/youtube]
Flosstradamus – Hood Fantasy
[youtube]fRIZ8rkJdl4[/youtube]
Cashmere Cat – Mirror Maru (Feadz & Kito Remix)
[youtube]fTtUB0I6PS4[/youtube]
Zora Jones – Money Cat
[youtube]RtFEWxjENgU[/youtube]
Primal Scream – Come Together
[youtube]ZUjW82je_38[/youtube]
Words: Will Best