Reasons To Go:
1. New Acting Talent
Samantha Colley makes her professional stage debut at The Old Vic with a haunting yet fierce portrayal of the formidable Abigail Williams, holding her own opposite Richard Armitage and gripping the audience in the palm of her sweaty, wildly gesticulating hand.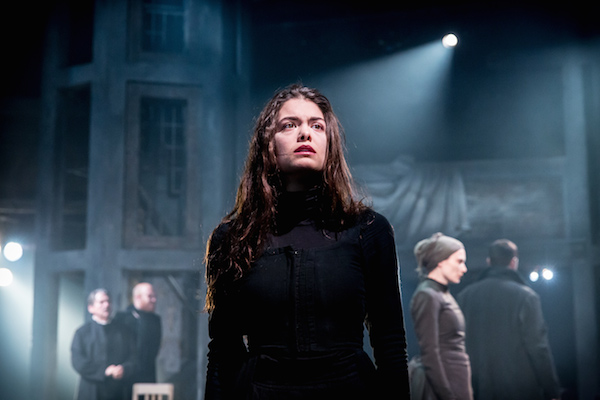 Samantha Colley as Abigail Williams
2. Immersive Staging
The Old Vic's circular stage was awash with smoke and flickering pinpricks of candlelight, while a deep rumbling soundtrack murmured in the background, overlaid with the soft wail of violins. The result was an intoxicating, horror-film inspired tension.
3. Richard Armitage
Aside from the obvious brooding sex appeal, Armitage delivered a show-stopping performance that anchored the performance's angst-ridden momentum. With his growling voice and blunt manner, Armintage expertly portrayed the character's spiral into desperation.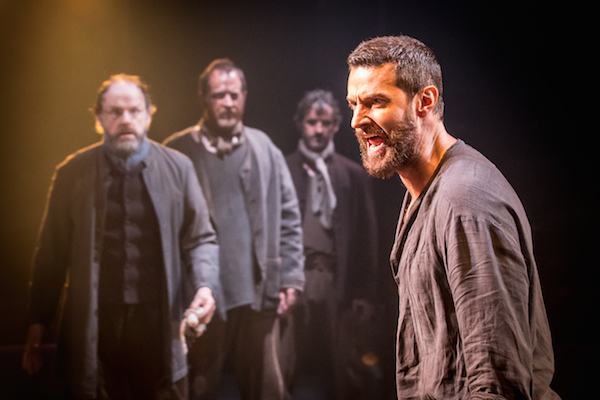 Richard Armitage as John Proctor
4. Hair-raising
From Abigail's brown curls tumbling out of her chaste head covering during a passionate encounter with John Proctor, to rust-coloured curtains being violently thrown and shaken in fits of apparent demonic possession – never have we seen such a powerful use of hair to reflect the tone of a play. Trust us on this one.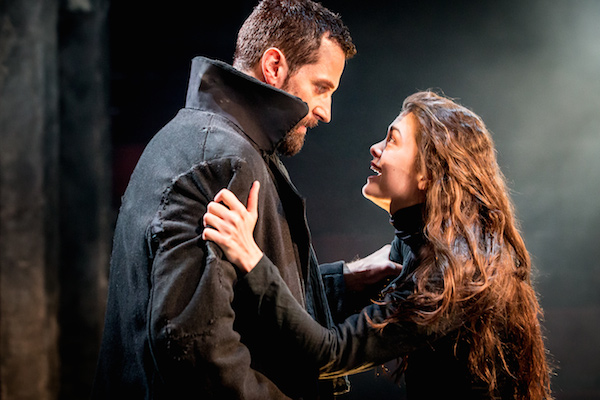 Reasons Not To Go:
1. Shouting
We left the theatre feeling like we had just sat through a very long family argument – stressed and sensitive to loud noises. Although we admit that full-blown, spittle-spray shouting was suited to the play's high intensity confrontations, we did find that this level of noise sustained over the entirety of the performance, became a little wearing.
2. Unwavering
Those with short attention spans, or small bladders for that matter, should be warned: this performance goes on for 3 and a half hours, and it ain't no walk in the park. This is 3 hours of full-on, nerve-fraying action.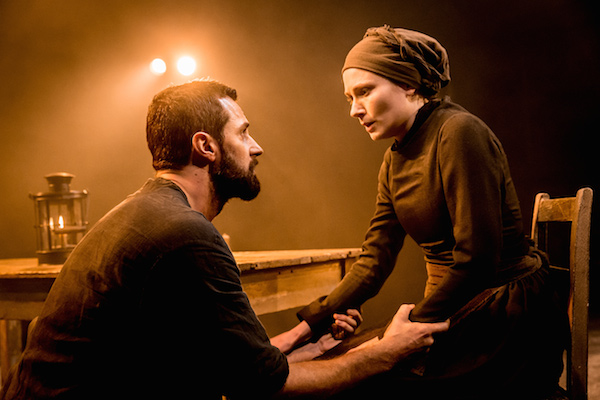 Anna Madeley as Elizabeth Proctor
3. Scare Factor
Although the play isn't gory, we should warn those that dislike films such as 'The Exorcism of Emily Rose' that this performance includes an array of terrifyingly contorted young women. The actress that played Betty (who is trained as a professional ballet dancer) does some particularly worrying things with her minuscule frame. Not for the (very) faint hearted.
Words: Joy Starkey