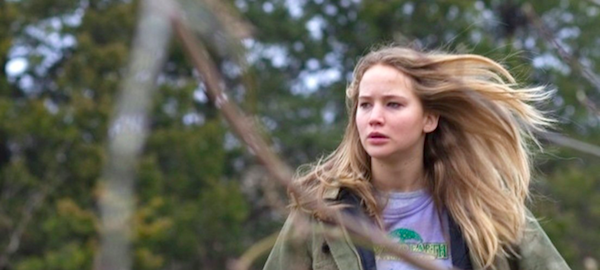 As Sundance London draws to a close and the new pioneers of film breathe a sigh of relief having charmed their way into the hearts of the UK's cinephile community, it's clear to all that British talent dazzled in this year's showcase of indie cinema. Frank, the Lenny Abrahamson-directed black comedy provided an insight into what happens when the US and UK merge to produce a masterpiece and The Voices followed suit. A full length feature starring Gemma Arterton in a wonderfully played supporting role, alongside Ryan Reynolds, The Voices, Directed by Marjane Satrapi, staged its international premiere at Sundance. Reynolds plays a strung-out though cheerful factory worker who identifies as some kind of bizarre Doctor Doolittle after hearing the voices of his pet dog and cat. Hilarity ensues betwixt darker moments as the foulmouthed Mr. Whiskers and gallant Bosco the dog, who are unhinged themselves to say the least, attempt to bring out the worst, and best in Reynolds, ultimately edging him closer to discovering a few sweet home truths.
For those after a dose of seasoned UK comedy, Michael Winterbottom's A Trip To Italy was the perfect tonic. A premiere starring Steve Coogan and Rob Brydon, the film is an edited version of six episodes shown by the BBC and acts as a sequel to THE TRIP, a television series that lends its themes of friendship and food to this new piece of British cinema. For festival-goers seeking cutting edge creativity and lashings of quirk, a series of shorts proffered honeyed satisfaction. London-based animation writer, director and BAFTA winner Mikey Please's Marilyn Myller, follows the grandiose expectations of a character hell-bent on creating something epic. With a cast formed solely of British comedian Josie Long, the short has been an overwhelmingly talked-up front runner among the who's who of Sundance this year.
Mikey Please is no stranger to the festival either, having premiered previous films at Sundance in the past. Honouring greats and favourites is a recurrent theme at this cinematic celebration and this year's screening of Winter's Bone made for a spectacular retrospective. Previously released winner of the Sundance Best Film Grand Jury Award and Best Screenplay, Winter's Bone starring everyone's BFF, Jennifer Lawrence, is a raw and interrogative story of blood ties, coming of age and poverty set in the Ozark mountains of Missouri and Arkansas. Written and Directed by Deborah Granik, the film is a thrilling and gritty adaptation of American author Daniel Woodrell's novel and has been met with widespread and highly deserved critical acclaim. Lawrence's character is a biting force of nature, a courageous survivor who contends with intense emotional climates, ensnaring our compassion throughout a gripping and brutal search for her missing father.
You'd expect no less of Sundance London. The festival went out with a bang, one that assured its visitors that three days spent in the company of actors, screenwriters and directors viewing some of the sharpest established and up-and-coming names in independent cinema, and iconic faces of the music industry, exacting their talents and sharing pearls of wisdom as well as a few, comical inside stories and grievous tales, were three days that they would not be forgetting in a hurry.