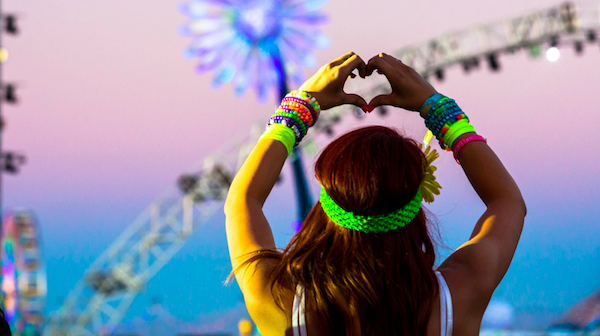 Though the sweet delight of Sundance is obviously cinematically focused, if we take a look at the history of film, it's near impossible to prescribe the moving image in all its glorious contexts without the presence of music. The tone and overall effect of any cinematic feat is championed by its sonic accompaniments and, as always, Sundance London bore delectable fruits when it came to the examination and celebration of soundtracking and the music industry's chronicled link to the screen. As well as showing a diverse collection of independent music documentaries, the O2 housed a series of music-themed panels featuring the likes of Pulp frontman Jarvis Cocker and former Orange Juicer Edwyn Collins, who shed light on the visceral connections and transient boundaries between sound and vision.
The European premiere of Finding Fela made for a striking kick-off. A raw, inspiring and beatific journey. This documentary's title suggests a poignant and mysterious voyage of discovery, in the same vein as the widely celebrated Searching for Sugarman or Who Is William Onyeabor, released earlier this year. The film invites viewers to delve into the history of a particular phenomenon, Afrobeat and its pioneer, Fela Anikulapo Kuti. Documentarian Alex Gibney charts musician, composer and activist Kuti's musical influences, from freeform jazz to High Life and Traditional Yoruba rhythms, his life as an vociferous exponent of the American Civil rights movement and his role as a force that weaponised music to challenge and defeat oppression. Finding Fela filled the cinema with the spirit of Afrobeat and all at once, the many artists influenced by the genre, such as Damon Albarn, Vampire Weekend and Talking Heads were called to mind. This influential strain wound into the night as Dele Sosimi and the Fela band appeared and shared their own wonderful Afrobeat message. Wild dancing was a must.
Next came Hybrid Vigour: When Music, Art and Documentary Collide, a panel, in which pushing the boundaries of music and film, blending the two and the consequential brilliance were discussed in detail by some of the music industry's most creative and experimental names. It was clear to see that Sundance is not only a festival that lionises the optical spectrum of the arts but appropriately celebrates the wide variety of elements that complete the best in independent cinema. Add a rollocking performance by Brit band Goldheart Assembly in the O2's Brooklyn Bowl, to documentaries on Las Vegas EDM festivals and panels examining the most iconic of soundtracks and you have yourself a spectacular three day line up, with not a dull moment in sight.