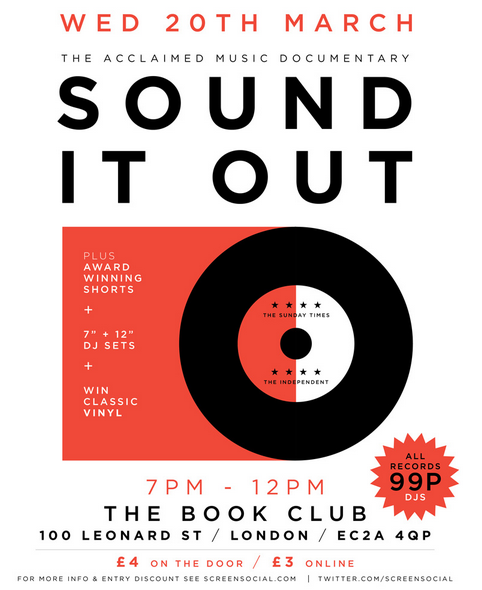 Dusting down the vinyl for a night of all things analogue this is the return of 'Music vs Film' at Shoreditch's Book Club. 
After the seizure of HMV it is even more shocking to learn that over the last five years every three days see's the closure of an independent music store in the UK. Documenting this
depressing loss of such an integral part of Britain's rich cultural heritage, Sound It Out director Jeanie Finlay brings her documentary portraying the last remaining record shop in Teeside to East London's Book Club tonight. Feel free to kick back with friends over a beer as you're invited to be surrounded by vinyl & film fans alike all sandwiched between 7″ sets from All Records 99p DJs accompanied by award-winning shorts. If you have a love of all things independent and want to continue championing glorious D.I.Y creativity this is an event not to be missed.
Time: 7pm – 12pm
Door: £4 donation on the door / £3 online
http://screensocial16.eventbrite.co.uk/