'Injustice haunts me, and has always haunted me, ever since I was a child.'
They say that writers end up writing about their obsessions, the things they can't forget. As for Amma Asante, the child actor turned writer turned award-winning director, you only need one glance over her career to spot the recurring threads that unite its eclectic fabric.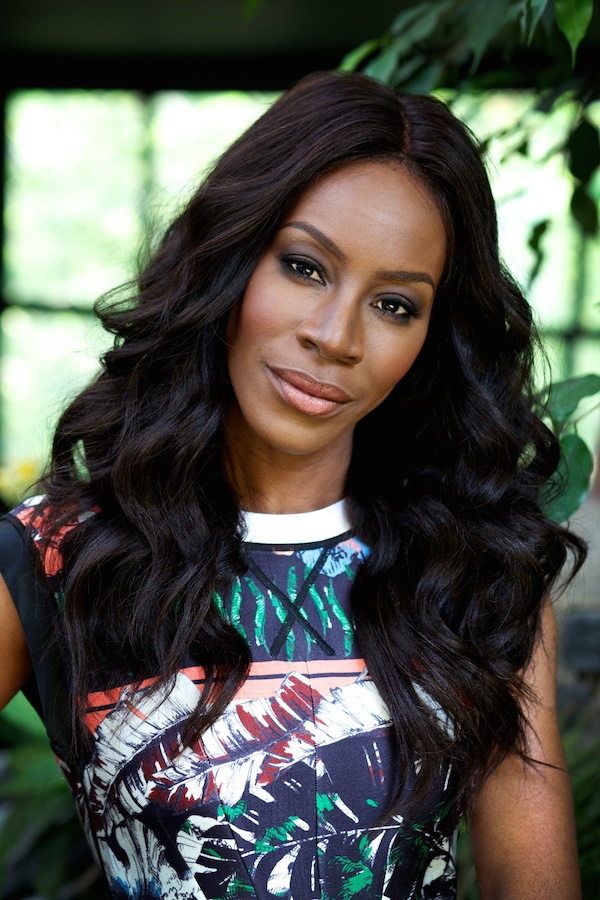 Amma Asante (Image courtesy of Hazel Thompson)
Brought up in south London "at a time when we were really only the black people on the street", Asante was confronted with social complexity from an early age. "We were economically slightly different to the other families on the street, but also racially different," she recalls. "The national front had their headquarters on the corner of the street, so it was a strange place to grow up, with graffiti on our walls and people putting matches through our letter box."
A truly Amazonian beauty – all almond-shaped eyes, high cheek bones and long limbs – it is unsurprising that Asante started her foray into television and film in front of the camera. After enrolling at the Barbara Speake stage school she was cast as schoolgirl Cheryl in the long-running children's television show Grange Hill where she remained for four years.
"I didn't really know how to do anything else except act, but I wasn't a great actress and I knew that" Amma asserts, in her unabashed, direct manner. "There were some pretty tough storylines in Grange Hill; there was a student that became heavily involved with heroin, which was a big problem at that time in London, so it was a way of communicating to kids exactly what it could do to your life."
Hard-hitting, newsworthy storylines have remained at the heart of Asante's work. After a stint of screenwriting, she ventured into the "over 40, white male" world of directing, and in 2004 she released her award-winning directional debut, A Way of Life: a brooding social drama that follows teen mother Leigh-Anne, living in a dilapidated council flat in Cardiff.
"I wanted to go behind the headlines," Amma explains, leaning in intently. "At the time I was reading several stories about 'Girl Lead Gang Crime', but then I read something which went behind the headline and it made me realise how much was concealed, and what directing could do for me."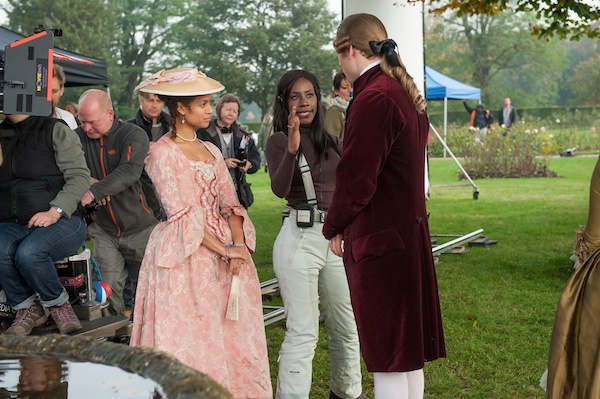 Amma On the Set of Belle With Gugu Mbatha-Raw And James Norton
For her second and most recent feature film Asante has, perhaps unexpectedly, directed a period drama. But this is no ordinary period drama. Released on the 13 June, Belle follows the life of Dido Elizabeth Belle, played by Gugu Mbatha-Raw: the illegitimate mixed-race daughter of a Royal Navy officer, who is brought to England by her father and left in the care of his uncle Lord Mansfield at his grand Kenwood House estate.
Although it overflows with the elaborate costumery, sweeping scenery and swelling music associated with your typical period drama (Asante is the first to admit that she loves "all of the feminine elements of the genre"), the film is unique in its intricate exploration of race.
"I was excited about introducing a character which was both familiar and unfamiliar into this Georgian world," Asante reflects. "It was important that the film showed Dido becoming a person who could combine the two aspects of herself: the child of a slave and the child of an aristocrat, the child of a black person and a child of a white person."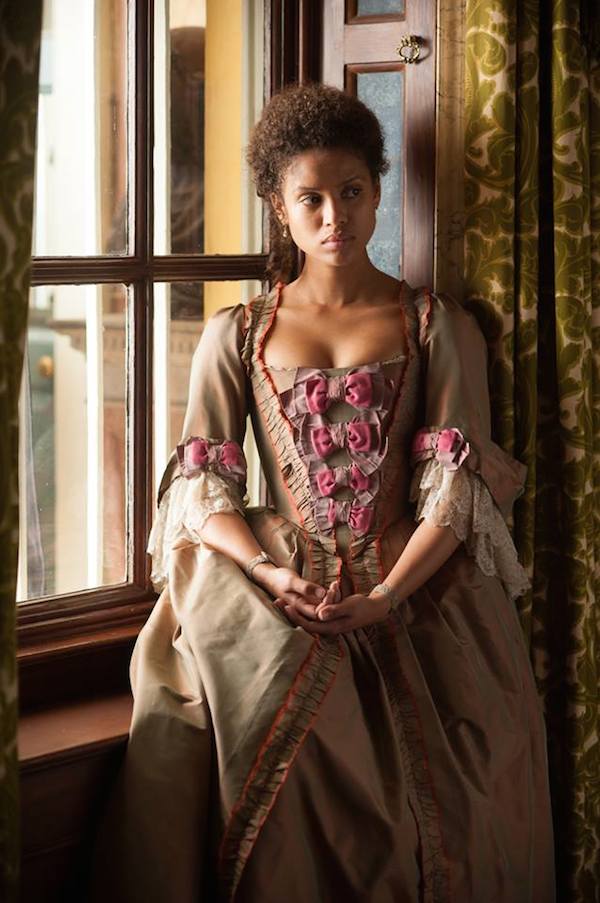 Gugu Mbatha-Raw As Dido Belle
Described as 'the little girl that changed history', Dido's search for identity is undoubtedly a tale which bridges the decades. But, as our conversation draws to a close, I wonder who Asante believes is changing history today?
"I think an unlikely one is someone like Naomi Campbell," the self-proclaimed 'accidental feminist' concludes. "When I did A Way of Life I had a large, colour photograph on the front of the times newspaper, and I don't think that would've been a natural place for my face to end up, had Naomi Campbell not appeared on all those covers of Vogue. I think people will look back and go 'wow, there was a massive turning point that came with the advent of this black, British woman.'"
It is not without irony that Asante closes with this observation. With countless projects on the horizon – including Unforgettable, her first thriller, with Warner Brothers no less – it is likely that in years to come people will remember the work of this boundary-breaking director and say: 'wow, there was a massive turning point that came with the advent of this black, British woman.'
Belle was released in the UK on the 13th June
Pick up a copy of PHOENIX's summer issue: 'Lucky' to read an interview with the star of 'Belle' Gugu Mbatha-Raw
Words: Joy Starkey