What happens when a photography legend, her poetry, a French music producer, and the svelte, creative aesthetics of 80's New York and modern day Paris collide…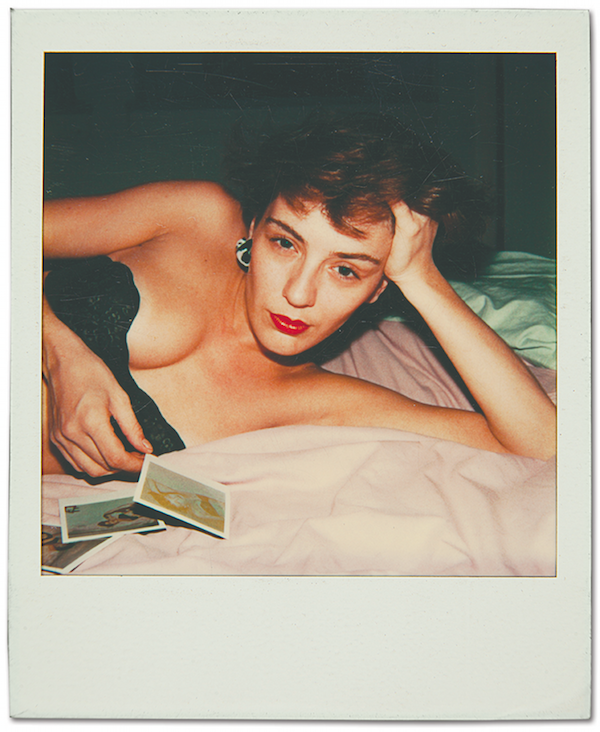 Maripol's legacy as a creative and her place at the top table of 70s and 80s New York art elite, rubbing shoulders with Warhol and Blondie, has been continually celebrated over the years. In her continued collaborations, regular shows and fashion collections, she channels her history as a visual innovator, designer, image maker and stylist to the likes of Grace Jones and Madonna.
Today, as Milan Fashion Week kicks off, she's rolling out a new capsule collection for French label EACH X OTHER and making an appearance at 10 Corso Como Gallery to showcase limited edition prints, new pieces inspired by her legendary photographs and a fresh musical collaboration. Inspired by her polaroid photography and the pop art movement, Maripol's EACH X OTHER line crystallises the New York art scene of the 80s. It's bold, graphic, hedonistic and not for the faint hearted.
Her latest project, a collaboration with French composer, producer and songwriter Léonard Lasry, is a four song EP titled Love Each Other, that explores the same themes and influences as her capsule collection. This musical melding of art, production and fashion also draws inspiration from Maripol's poetry diaries. A mini album of experimental and strangely romantic tracks, the exciting EP celebrates a fusion of creative minds, spaces and oeuvres.
Love Each Other is a joyful, campy ode to 80's downtown New York and modern-day Paris and is flirty, filthy and aptly devil-may-care. Listening drums up daydreams of prowling down catwalks to Maripol's purring vocals and dancing the night away to Lasry's driving disco-esque composition in The Factory's basement.
The lyrics, 'I'm the coolest bitch of the hardest night' on the EP's title track are the perfect characterisation of the duo's fashion and art-led influences, the EP's roots in New York and Paris and its nods to the creative elite of models, rock stars and artists that no doubt fill the pages of Maripol's diaries. Straight talking, gloriously French, and rife with synths and drums; these are the kind of love poems we can relate to.
Words: Emily Beeson | @younggoldteeth