Re-worked tailoring patterns, tropical collages, soap-crafted walls; Mary-Jane Wiltsher visits the new Saatchi Art exhibition at Hyatt Regency London – The Churchill
When you think of the capital's gleaming line-up of top tier hotels, what springs to mind? Heritage doorman uniforms? Check. Luxury interiors? Check. Innovative art? Not so much. Flying in the face of this hotelier's rule of thumb is Hyatt Regency London – The Churchill, which from 27 March onwards plays host to Spring Fever, a refreshingly diverse exhibition showcasing emerging talent from Saatchi Art, the online platform designed to connect Saatchi Gallery's rising artists with art buyers around the globe.
At the heart of the exhibition is the newly unveiled Saatchi Suite, created in collaboration with iconic furniture label Republic of Fritz Hansen. Available to book for overnight stays, this fantasy design hub, with its crisp lines, bursts of primary colour and plush four-piece furniture collection by Danish designer Poul Kjaerholm, shrugs off the detached cool of the traditional gallery and instead invites the viewer to experience art in an interactive, residential format. Step into the bathroom and you'll find the walls crafted entirely from bars of soap – perfumed building blocks engraved with names and patterns. Look out for the work of Hormazd Narielwalla, who transforms bespoke Savile Row tailoring patterns into 3D skulls and abstract compositions tinged with cubist influences.
Elsewhere, Spring Fever's artwork gives a fresh lease of life to the hotel's lobby, reception and restaurant. Among the featured artists are previous Royal Academy exhibitor Gabriella Boyd and Timothy Hon Hung Lee, whose second solo show at Cock n Bull Gallery has won sponsorship from Hix Restaurants and Bonhams. A little side note: prepare to fall head over heels for the delicately crafted Dada and Pop Art-inspired collages of Helen Sykes, their postcard-sized dimensions clustered with lush blooms and exotic birds.
Spring Fever is open to the public from 9am on 27 March 2014, free of charge. A one-night stay in the Saatchi Suite costs £960 (including VAT) on a B&B basis. Find Hyatt Regency London – The Churchill at 30 Portman Square, W1H 7BH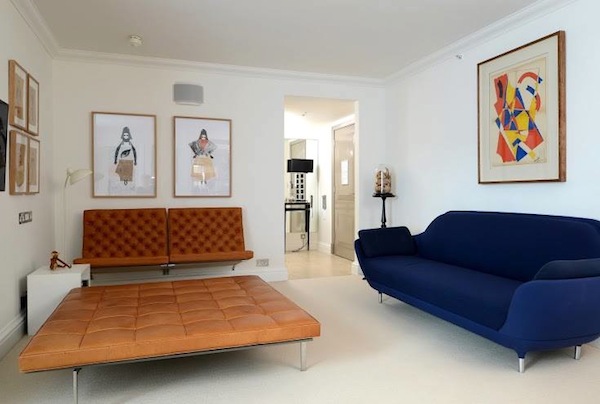 The Saatchi Suite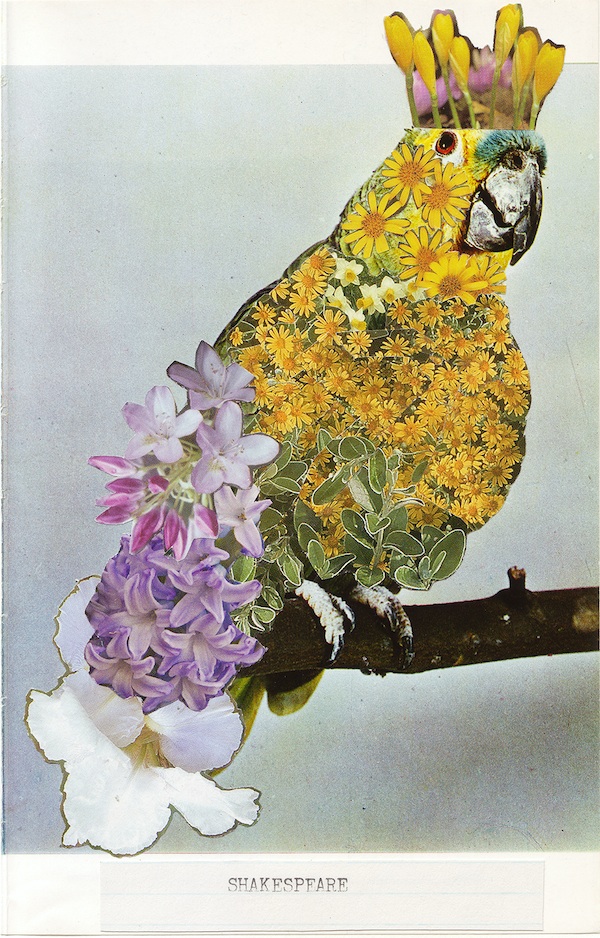 Shakespeare, Helen Sykes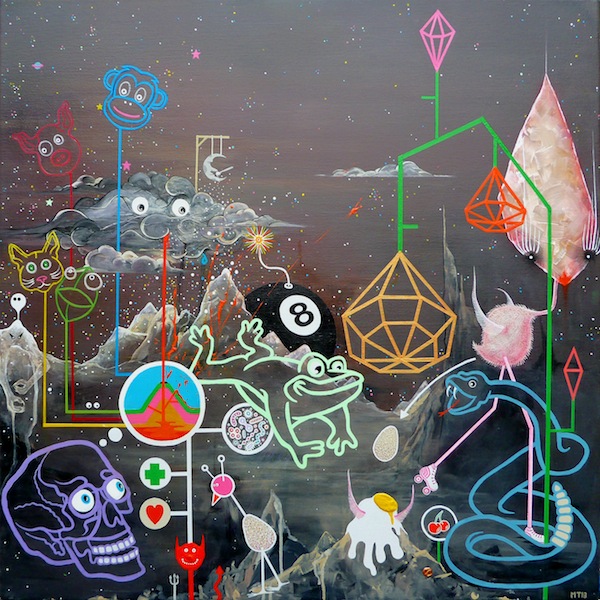 Salome Hopper, Night on Disco Mountain, Michael Tierney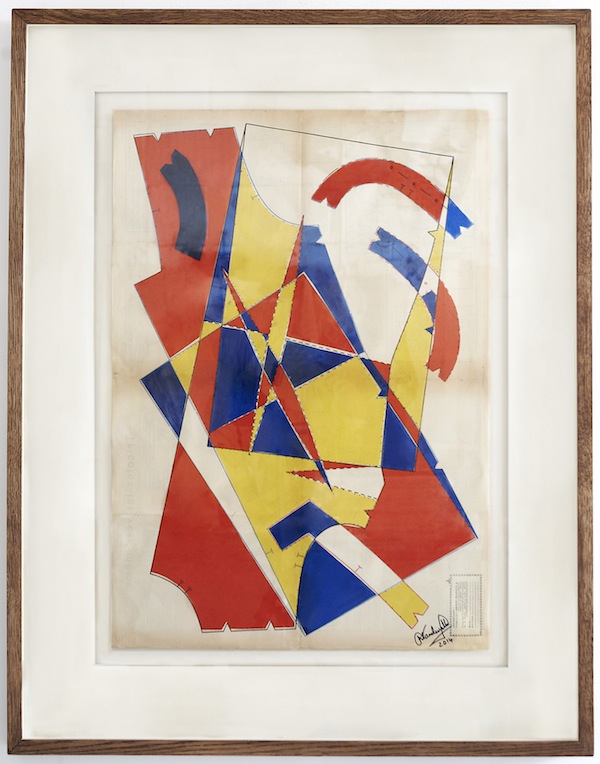 Homage to Mondrian Collage, Hormazd Narielwalla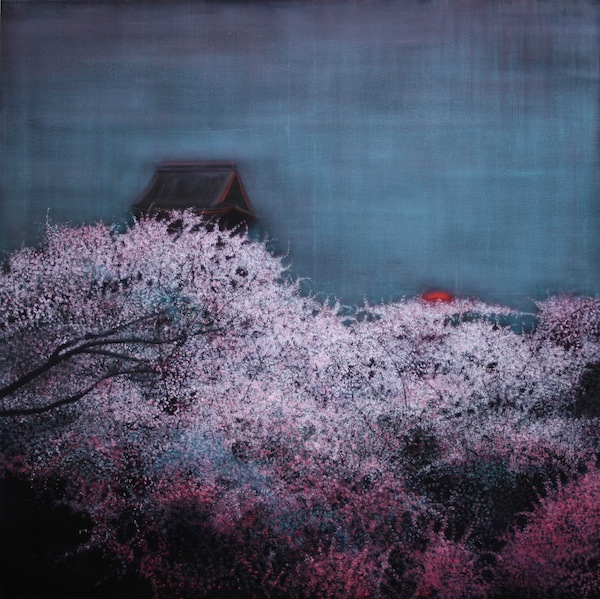 Blossom Trees and Temple, Thomas Lamb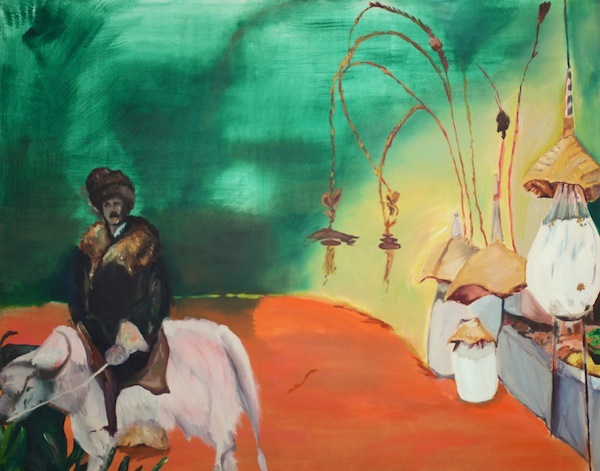 Riding Yak, Elysia Byrd