DJ Daniel Mokades explains why he has made the best dancehall mix in the world
I was fourteen when I heard Heat by General Levy.
My older brother bought his album, Wickeder General, and played it to death over the summer. He and our next-door neighbour had gotten into ragga, and they had the clothes to prove it.
While my music tastes grew, something about that track made me want more. The speed of the chatting, the machine-gun delivery, the rawness of it.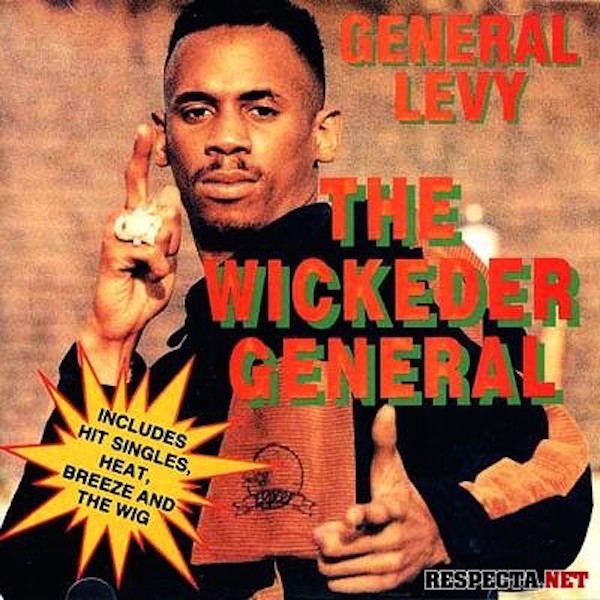 I was eighteen when Who Am I by Beenie Man came out.
It was just about the nastiest, funkiest, dirtiest thing I had ever heard. It made me want to break a window and scream "Whatum, star?!" at people, even though I was a nice kid with a big jewfro and no idea what "Whatum, star?!" meant.
Then I got my first set of turntables and I started buying records. I spent hours and hours browsing the bargain basement at Tape and Record Exchange in Notting Hill Gate. I began to notice the labels for the stuff I liked: Greensleaves, Fashion, Charm. I found lots of crap, a few nuggets of gold, and the odd bizarre novelty record. I've been hooked ever since.
So, what is it about dancehall? It ain't the lyrics, that's for sure. I haven't got a claaty clue what the songs are about most of the time. Thematically, dancehall has a few main themes:
1)     I am going to fuck you. I am exceptionally gifted at fuckery. It really will be marvellous.
2)     I'm going to kill you with a gun. I will kill you so badly, that you'll be really, REALLY dead.
3)     I am not gay.
4)     See #1.
5)     I am going to smoke so much weed that I die. I really like weed. A LOT. I also like vaginae. Did I mention that I'm not gay?
6)     I own a handgun.
7)     I own several handguns, and I am proficient with all of them.
It's not the themes either, and taking them at face value is pointless. Dancehall doesn't work that way. It goes straight to your TINGZ without engaging your brain. That's why peeps lose their SHIT when Heads High comes on, rather than sitting around trying to work out what the fuck Mr Vegas means when he says this:
"Heads High…Kill Dem Wit It Now
Just Mek A Bway Know You Nah Blow
Heads High… Kill Dem Wit It Now
No Bway Ain't Got No Secret Fi Yow"
So what is it about dancehall then?
It's this.
It's that bassline, and that tempo. It's that peculiar muscularity. Unashamed fucking dirty sex music, that's dancehall.
It's the voices too. Singy, melodic artists like Mr Vegas or the autotuned-but-still-good RDX. Fifty-spliffs-a-day, gravel-throated monsters like Cutty Ranks and Buju Banton. High-pitched singalong wizards like Red Rat and General Degree.
And that's why I love this music. Nothing – nothing – makes me lose my mind like a strong dancehall record. I watched with equal parts joy and irritation as Sean Paul went interstellar and ushered dancehall into the mainstream. I blinked in confusion as bashment became A Thing. Sometimes I wonder if there will come a point when I'm too old for dancehall. It is young man's music after all. Sex and ganja and violent joy at being alive. I don't imagine so. I could be on my death bed and would still wiggle a toe if I heard the Coolie Dance Riddim.
Last Saturday night, I did something I had wanted to do for a long, long time. I went through all the dancehall music I own, from the raw cuts of the eighties to the digital slickness of today. I went through it all, and I picked out my favourites, and I made a mix.
There are gunshots. There are sirens. There is bad language.
It took me five screwdrivers, and almost five hours, but I finally finished it. If you like to wile out, I cannot think of a better aid: DJEW – Ultimate Dancehall Mix.
Daniel Mokades is a DJ and the author of Conflict, Part one of the Master Smith cycle, available now on Kindle.