Living in a quiet seaside town in winter, especially on Monday nights, usually means watching the locals doing interpretive dance with drugs still in their system from the weekend.
But on the 1st December a diverse crowd packed into The Dragon Bar Hastings (sister to the Dragon Shoreditch) to hear one of the best new chic-punk Anglo / French bands on the scene right now – Bosco Rogers – and, considering that Hastings is closer to France than London, it seemed fitting that the EP launch was held in this historic town.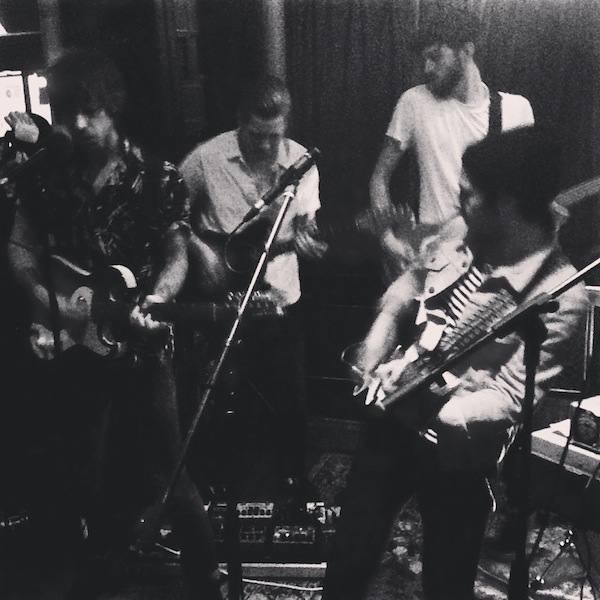 The self-described "flower punk ruffians" set themselves up at the front of the stage, creating an intimate, living room-like feel. Offering a curious mix of 60s rockers and 70s punks, the band's wonderfully named Barthélémy Corbelet and Delphinius Vargas proceeded to tear into a 10 song set that took a little over 30 minutes. Playing their new EP Googoo, the band wasted no time, often dispensing with 2nd choruses and the extraneous, pushing the performance at a beautiful pace. They're one of the best new bands going.
Fittingly, on my way home, just as I opened the door a Citroen 2CV rumbled by…
Listen to their new EP Googoo out 1st Decemer 2014 here
[youtube]QP3Ho2_c87w[/youtube]
Words: Jeffery Louis-Reed