★★★★☆
In a Paris atelier in the autumn of 1957, a deft moment of improvisation by a young Yves Saint Laurent immediately transforms a model's black dress. Christian Dior, looking on, approves of what a white sash can achieve. This is a scene from Jalil Lespert's "official" biopic, which reveals a chronological sequence of events from the designer's life, from his childhood French Algeria, where he sketched dresses and made paper dolls, to a dazzling introduction to the Paris fashion scene.
Its "official" title assures viewers that the film has approved by the designer's partner, in love and in business, Pierre Bergé, however, anyone expecting a hagiographic account of Saint Laurent's life will be in for a surprise. The full spectrum of the designer's character is shown, from an endearing shyness to highly-strung moments of waspish, critical, unforgivingness. The dominant arc is that of the love story between Saint Laurent and Bergé, however, given that the biopic is entirely from Bergé's perspective it begs the question: is this a film about the seminal French fashion designer or his lover?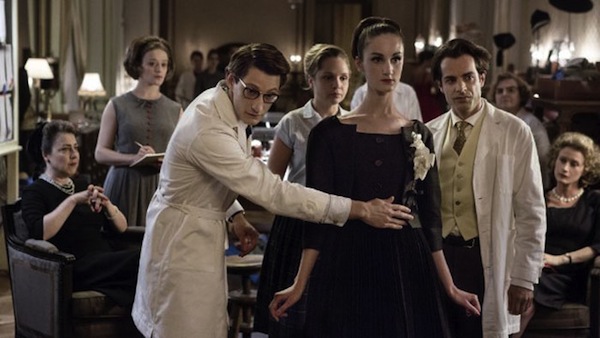 We follow Saint Laurent's groundbreaking early career, from his appointment as Creative Director of Christian Dior at the age of 21, heralded by successful debut collections and the "trapeze" dress, to his personal crisis after being conscripted to the French Army during the Algerian War of Independence. The designer suffered a stint in a psychiatric hospital, where he was diagnosed as manic depressive, and was sacked from Dior. Following this, with Bergé's backing, at the age of 26, he set up the House of Yves Saint Laurent and the monogram was born.
Access to the YSL archives has ensured that every pivotal moment of the fashion house's early history is documented accurately, and, blissfully, the film does not feel like a parade through a vintage shop. With the groundbreaking tuxedo jacket for women in 1966, Le Smoking, which made androgyny a thing, and the triumphant Mondrian dress, capturing the colour of the Sixties, the clothes live and breathe on-screen. A feast of trademark wide-brimmed hats, beatnik headscarves and folds of fabric roses, the most glorious collection is the fur-bedecked Russian line of 1976, touting full skirts and brocade beading.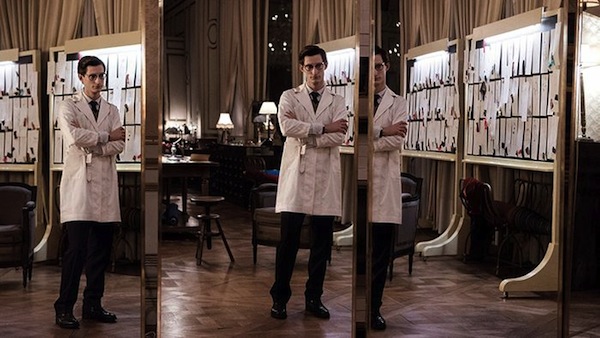 But true success is measured against hubris and Saint Laurent's fits of depression, gay love affairs and penchant for cocaine drew him away from Bergé, into the Parisian party scene of the 1970s and towards an unstable mind. In Morocco, within the cerulean blue Jardin Marjorelle, a site of calm filled with lush garden paths and shaded pools, the pair seem to find relief. Bergé remained devoted to the last, though again, we could question his bias here, until the designer's death in 2008.
Pierre Niney, bears an unnerving resemblance to Saint Laurent and occupies the role with a self-conscious but brilliant edge, against the solid and collected Guillaume Callienne as Bergé. What this film may lack in credible narrative it makes up for in the scrupulous detailing and luxe fabric of its costumes, scenery and artistic reference. In short, it is (Le) smoking.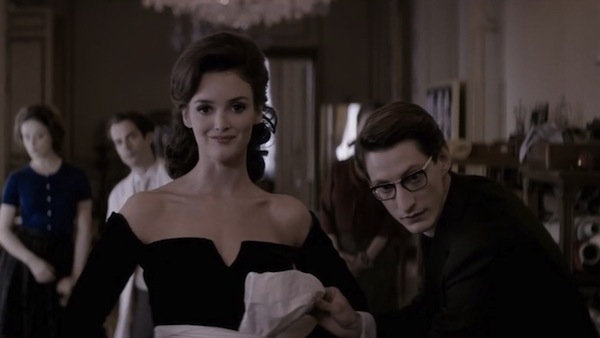 [youtube]-ec-DQ_7EUM[/youtube]
Words: Harriet Baker