A sleek new exhibition, Casting the Line, has opened on Hanover Street, showcasing the drawings of Howard Tangye, many taken from his monograph of 2013, 'Within'. Tangye, head of BA Womenswear Design at Central Saint Martins, has tutored John Galliano, Christopher Kane, Stella McCartney and Hussein Chalayan. Alongside his work as a designer and illustrator, Tangye has garnered a considerable following for his artwork, in which he displaces focus from the clothes themselves to the sitter, illustrating the relationship between sitter and artist. In 2012, the Victoria and Albert Museum displayed 56 of his drawings, including portraits of Zac Posen, Richard Nicoll and Julie Verhoeven.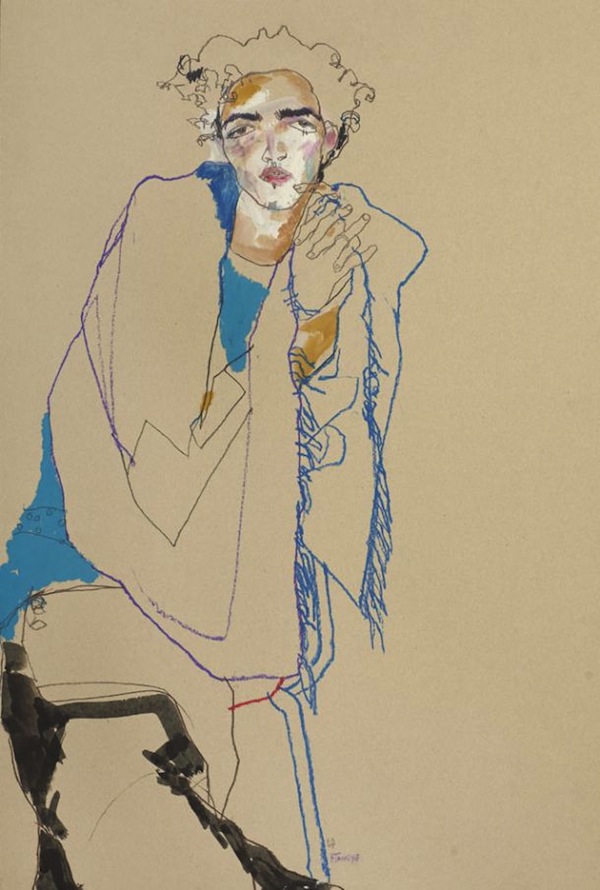 Zac, mixed media on board, 2005
The collection on display at Hus Gallery contains portraits of Richard Nicoll and Zac Posen, along with many other models and students. There is an atmosphere of pure serenity in Tangye's works, the sitters lounging in fluid poses, gazing languidly. These are waif-like creatures with long, jutting limbs; the comparison between Tangye's portraits and the figures of Egon Schiele is an easy one to make. Tangye's sparse use of colour and detail is exclusive to areas of the face and certain aspects of their clothing, leaving the figures isolated in a stark white expanse. It's an intriguing display, drawing attention to the lesser-known creative outputs of one of the fashion industry's leading figures.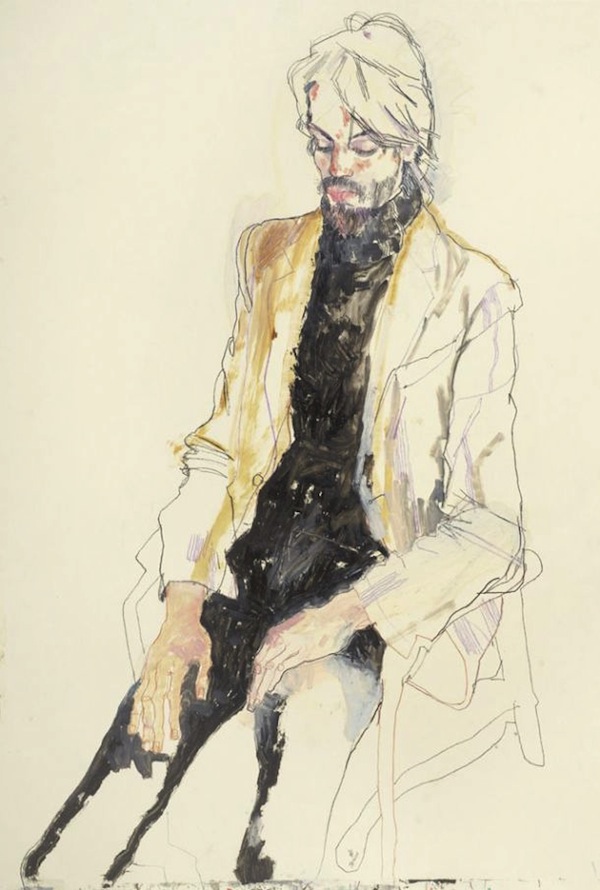 Juan Jacinto, mixed media on pergamenata paper, 2013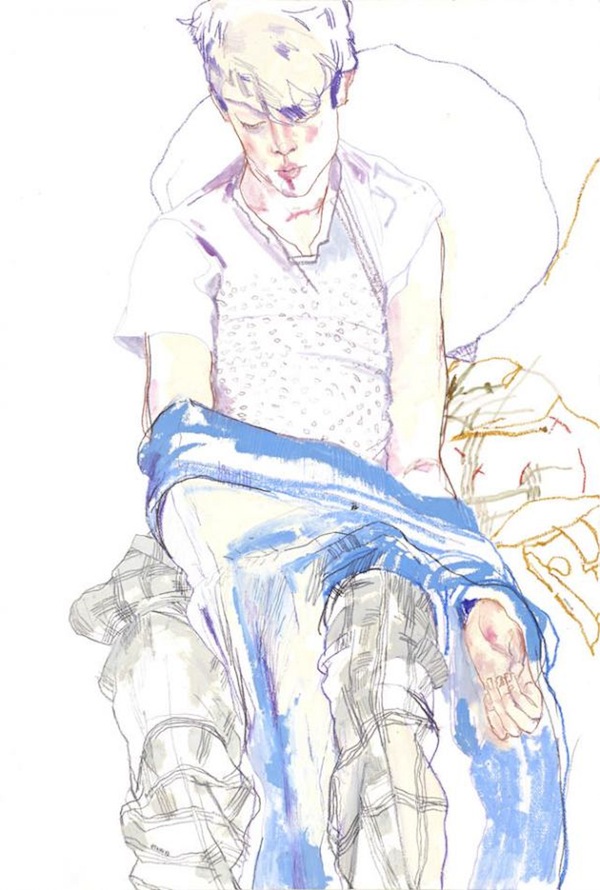 Wes, mixed media on fabriano paper, 2008
Catch Casting the Line at the Hus Gallery until February 27
Words: Harriet Baker