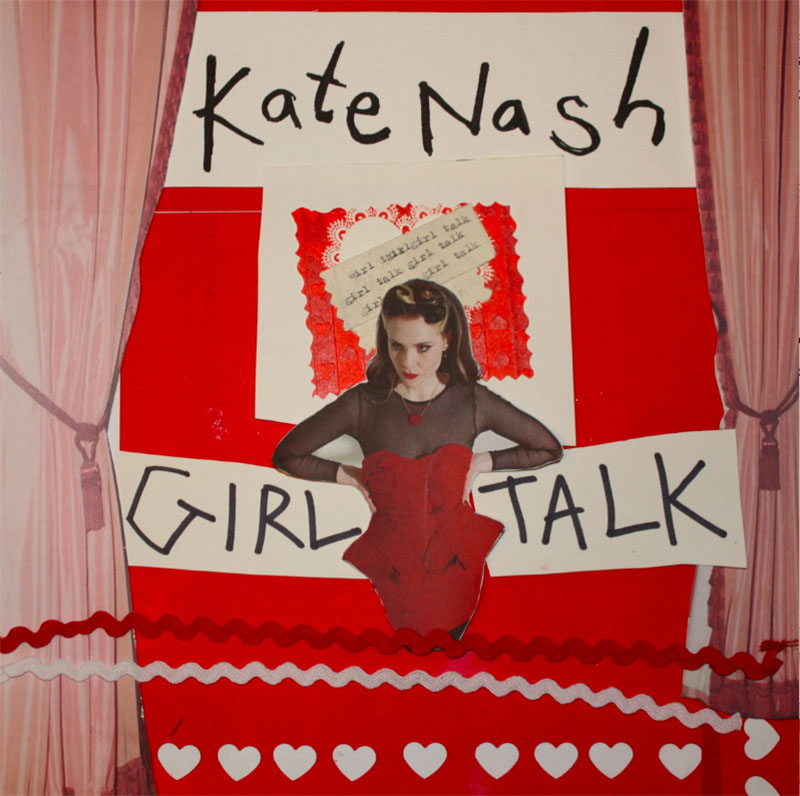 On the eve of London Fashion Week our music editor, Kate Nash celebrated Valentine's Day with a select crowd of guests at a top-secret listening party in Camden. Whilst the location might have seemed unassuming, the event was an invite-only world exclusive, intimately tucked away in North London for the ears of Kate's most die hard fans and a very select crowd of fashion and music media.
Hosted in a candlelit room, guests were initially ushered in and given the all-star treatment by two professional makeup artists from AOFM Pro (backstage artists for LFW). Fans and press alike were puffed and powdered with a glass of champagne and canapés, before meeting our Brit Award-winning editor who has literally just got back from the New York Fashion Week shows (where she DJ'ed the Teen Vogue 10th anniversary party). Sporting a specially commissioned Bora Aksu dress complemented with victory rolls, smokey black eyes and MAC red lips, Kate looked every inch the London fashion icon that she has come to represent.
An intimate array of cosy Chesterfields, scattered cinema style with children's sweets, made the perfect setting for the first ever Girl Talk debut. You could almost hear a pin drop as the audience listened pensively to the fifteen new tracks from Death Proof to 3AM to Rap for Rejection, narrating a story of love, loss and laughter in a way that can only be described as Kate's signature indie pop/punk.
Kate says the album is "a mission statement of what it's like to be a woman" and given the response, we can safely say "job done!"
Kate's new album, Girl Talk is released on Monday 4th March. You can pre-order the album on Pledge Music.
Harriet Bowe, Contributing Editor