Art Deco interiors, piping hot schnitzel and eccentric vacationers; Mary-Jane Wiltsher checks in at Secret Cinema's The Grand Budapest Hotel…
Last night, in an unlikely darkened alleyway in central London, a crowd gathered, draped in 1930s finery and clutching an assortment of curiosities. Gents emerged from side streets wearing spit-polished brogues and braces, Alpine postcards protruding from their suit pockets. Ladies swaddled in fur cradled bunches of pink flowers. Patrolling the queue in trench coats, chain-smoking wardens plucked targets from the queue for questioning: "Where are you travelling from? Ah, Von Schmirgen family? I need to see your papers."
Destination? Secret Cinema's The Grand Budapest Hotel. In a worldwide first, the masters of immersive movie experience have opened Wes Anderson's latest offering a week before national release, kicking off a season of new films. Secret Cinema regulars will be familiar with their richly nuanced productions: dank cells and showering inmates in The Shawshank Redemption, live jazz bands and penicillin labs in a recreated 1940s post-war Vienna for The Third Man. Expect nothing less from their current theatrical showstopper, which transports Anderson's velvet-clad Mitteleuropäische world of lunacy, poetry and melodrama into the heart of London.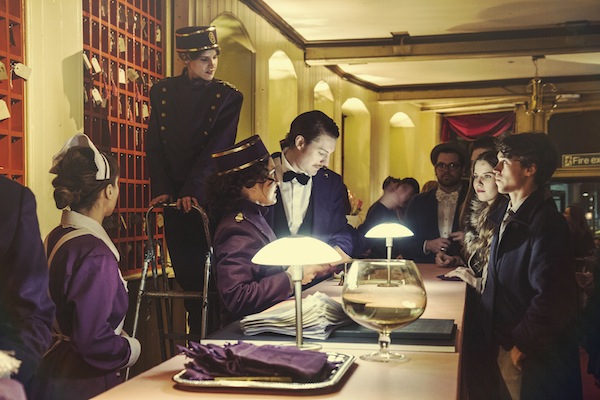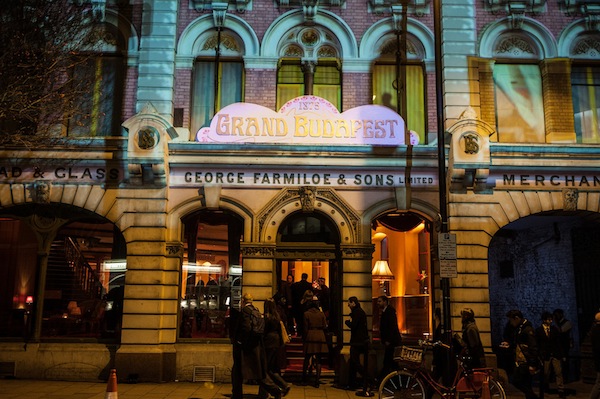 Inspired by the work of Austrian writer Stefan Zweig, The Grand Budapest Hotel paints a picture of the fictitious, snow-smothered mountains of Zubrowka. Crowned by its pastel-tinted hotel, this Central European town is sandwiched between the wars in an uncertain, ever-shifting continent. At the helm of the idiosyncratic narrative is Monsieur Gustave, the hotel's charismatic concierge (a roguish performance by Ralph Fiennes) who seduces his elderly, aristocratic female guests with silver-tongued magnetism.
When Gustave's conquest and Grand Budapest old-timer Madame D (Tilda Swinton, replete with wobbly lipstick and cataract-frosted eyes) is murdered after apparently changing her will in Gustave's favour, the outlandish concierge finds himself embroiled in a chaotic who dunnit? With inheritance-hungry members of Madame D's family closing in from all angles, Gustave makes tracks with his loyal – if faintly vacant – lobby boy, Zero Moustafa (Tony Revolori). What follows is a full-throttle surrealist caper, studded with vivid bit parts from the likes of Bill Murray, Jeff Goldblum, Harvey Keitel and Owen Wilson.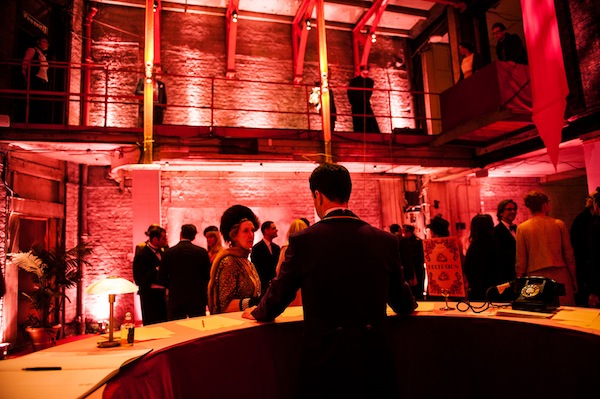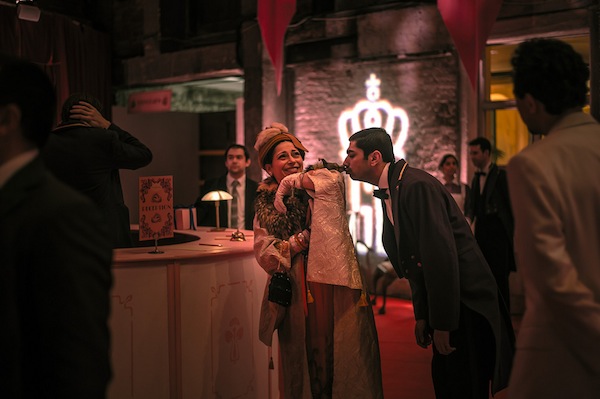 With dab-handed flourishes, Secret Cinema sweeps attendees up in Planet Wes' orbit. Prospective guests will experience everything from the hotel's pink wedding cake façade to its art deco interiors crawling with eccentric bellboys and sonnet-spouting boarders. Tipple champagne alongside the immaculate bar staff or venture into the dining room for more schnitzel and bratwurst than you can shake a military jackboot at. Our tips? Explore every floor and shadowy corridor. Ignore Do Not Disturb signs and peer through each available peephole – surprises are in store. Remember your guest pass and think up a backstory, vacationers should have an elaborate tale to tell.
Like all Wes Anderson films, The Grand Budapest Hotel is likely to split viewers down the middle. Ardent fans will love the intricate, flowery script and labyrinthine plot, catching echoes of The Royal Tenenbaums' regal fairytale aesthetic in the heavily stylised sets, or nods to Fantastic Mr. Fox in the cartoonish chase sequences. If you enjoy naturalistic dialogue and a traditional structure, this won't be your cup of sauerkraut soup. Nimble storytelling prevents the film from careering too far off-piste, the narrative anchored by scenes between an earnest travelling novelist (Jude Law) and Zero's older self (a gravelly F Murray Abraham).
'Five degrees removed from reality' is how Anderson has previously dubbed his filmography – an ethos that Secret Cinema translates with panache. As Zero says of Monsieur Gustave during the movie's closing sequence, this director can 'sustain the illusion with a marvellous grace.'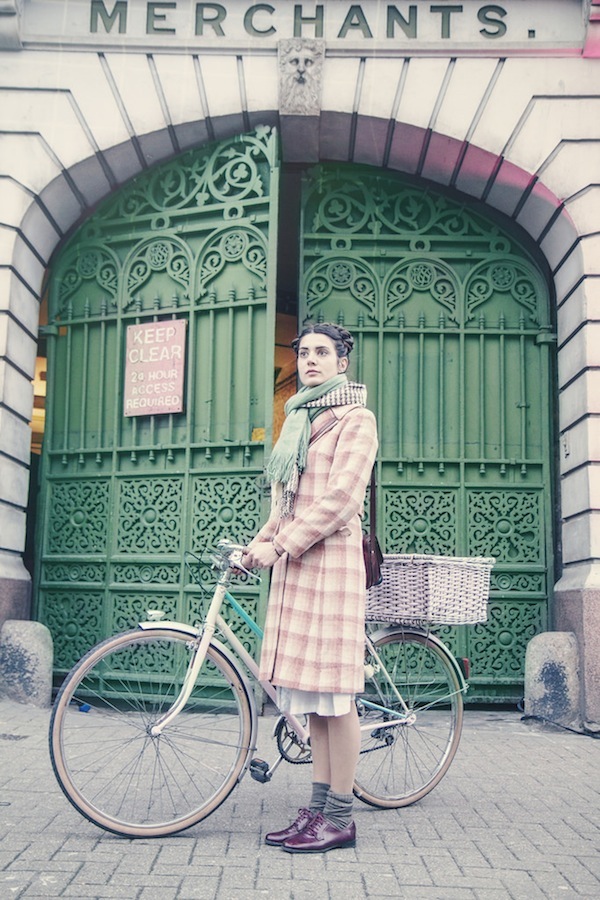 The Grand Budapest Hotel opens at UK cinemas on 7 March. For further information on Secret Cinema's The Grand Budapest Hotel experience, head to the official website.
Words: Mary-Jane Wiltsher
Photography: Laura Little | Ugne Henriko | Hanson Leatherby