★★★☆☆
Despite a score of films and photography exhibitions, biographies and semi-fictionalised novels, our hunger for details about the life of Norma Jeane Mortenson, and her iconic creation Marilyn Monroe, shows no sign of being sated any time soon. The platinum-haired, baby-voiced bombshell has become a rich repository for our hopes and anxieties about beauty and femininity, vulnerability and fame, and anything that promises to reveal the 'true' woman behind the myth is guaranteed a certain amount of attention.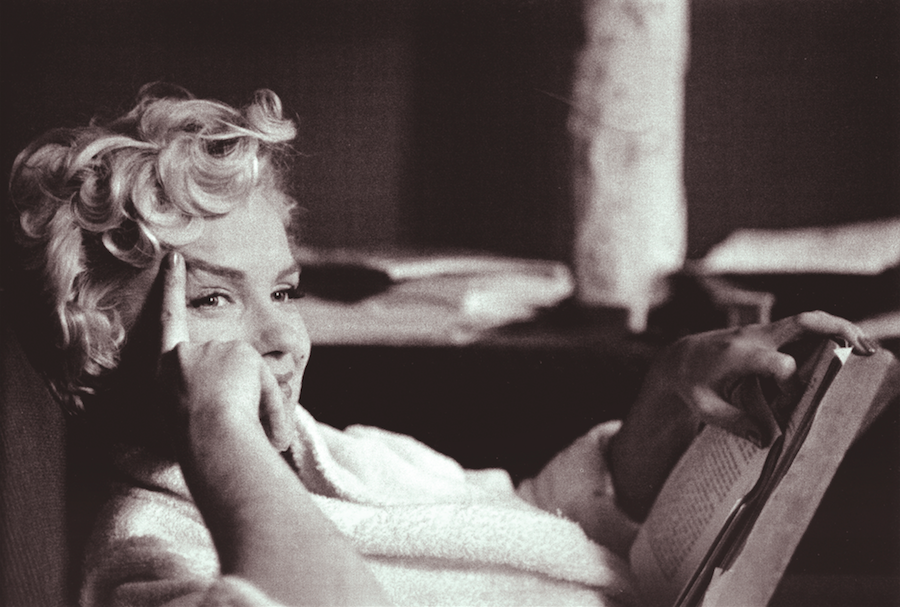 Thankfully, Liz Garbus's new documentary Love, Marilyn really has uncovered some fertile new ground, in the form of two boxes of never before seen letters, poems and correspondence found at the home of Marilyn's acting coach and trusted mentor Lee Strasberg. For a woman so relentlessly ventriloquised, it makes a refreshing change to hear Monroe's own words, and they give us revealing insight into her heart, soul, dreams and fears, exposing a deeply thoughtful, poetic, sensitive young woman.
The letters are delivered aloud by an A-list carousel of actors including Glen Close, Uma Thurman, Lindsay Lohan, Elizabeth Banks and many more, whilst actors such as Adrien Brody, Ben Foster and Hope Davis voice others' thoughts on Marilyn, from the likes of Truman Capote and Norman Mailer. But although the format may be conceptually astute, and calculated to pull in as much box-office star-power as possible, it becomes a distraction, and in some cases dilutes the potency of Monroe's verses and observations. As always, when Marilyn speaks, Hollywood is there to give her identity its own gloss.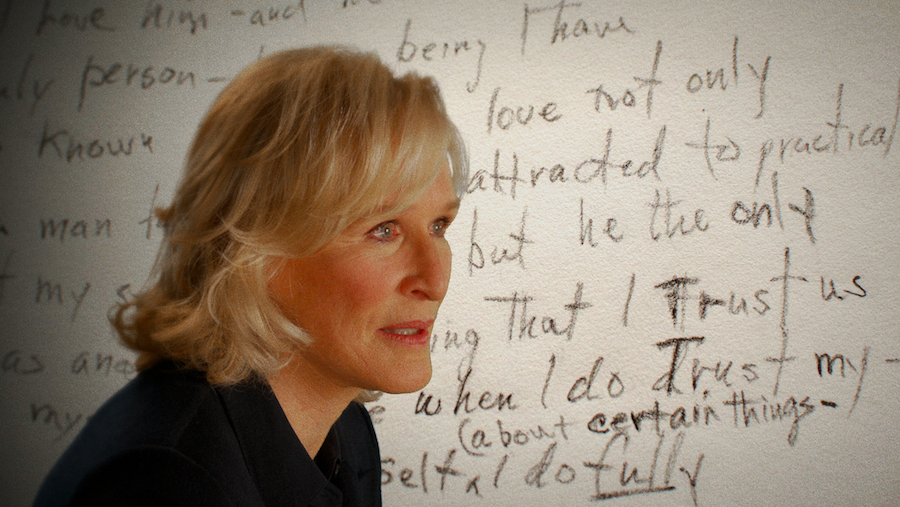 Thankfully, the abundance of stunning archive photos and footage helps keep Marilyn herself front of mind (and perhaps other body parts better left unnamed). However often we see her image, she still stuns on first sight. And at the heart of the documentary is the same sharp conflict that split the soul of our heroine. There are two Marilyns: the confident, self-assured, sexy film star; and the daunted, darkly sensitive Norma who is always desperate to to learn as well as perform – in literature, art and music, as much as in acting. A telling representation of these opposing sides is exemplified in two moving images painted and titled by Monroe, and given to Strasburg's daughter Susan in 1955. Self-portraits, they were simply titled 'Lonely' and 'Life is wonderful so what the hell".
Love, Marilyn gives us a moving, intimate version of our icon, yet we leave with more contradictions and interpretations crowding her image than ever before. But isn't that kind of the point of Marilyn? Part of the reason we love her is because she remains a mystery, resisting our intrusive attempts to nail her to a cross. Would we really want it any other way?
It seems only apt to finish with her words…
From time to time
I make it rhyme
but don't hold that kind
of thing
against
me-
Oh well, what the hell,
so it won't sell.
What I want to tell-
is what's on my mind:
'taint Dishes,
'taint Wishes,
it's thoughts
flinging by
before I die-
and to think
in ink.
Love, Marilyn is out now on DVD nationwide.
Words: Vernon Ward