In a world of free expression, is Outsider Art simply the mainstream?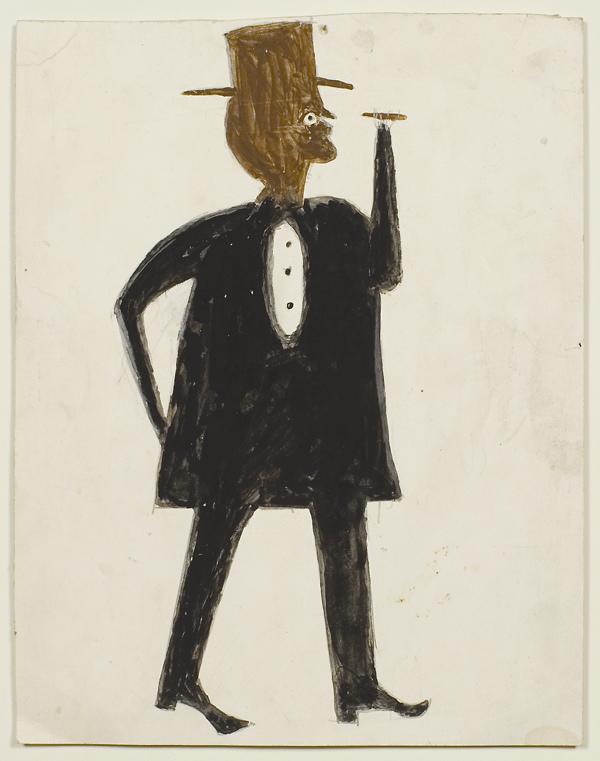 Born in 1854, former slave Bill Traylor drew scenes of Alabama plantation life 
Which is the easier question to answer: 'what is art' or 'what is not art'?
It is, of course, a rather subjective question, tied up with all sorts of social subtleties. If there is a popular response to 'what is art?', then it would most likely be works produced by art school-educated people and shown in galleries or dealers' rooms. But the question also interrogates the concept of culture and what we consider culture to be and to represent. It was French painter Jean Dubuffet (1901-1985) who wrote a polemic declaring that culture was bullshit; an authoritarian preserve of the elite. Asphyxiating Culture, Dubuffet's only published work, invites the reader to liberate themselves against culture and to have a spirit full of freedom and unbridled creativity.
It was Dubuffet who first coined the term Art Brut as a collective term for works outside of mainstream criticism and culture, and formed the Compagnie de l'Art Brut with a group of artists (including André Breton) in 1948. In 1972, the term was translated into mainstream English use by critic Roger Cardinal, with his term Outsider Art. Something approaching a new sub-genre of art (if such a thing is still possible) sprung up around the label, promoting the works of self-taught or naive practitioners: Thames and Hudson now publish a book of the same name in its "World of Art" series; longstanding (and rather excellent) Outsider Art magazine Raw Vision continues to thrive; and Alan Yentob recently presented an excellent documentary on the subject for the BBC1 arts strand Imagine. But, as these nuggets of media suggest, Outsider Art is something of a misnomer – deliberately all-inclusive, it's something that we can all be inside; and never more so in a digital age of democratised art production and dissemination.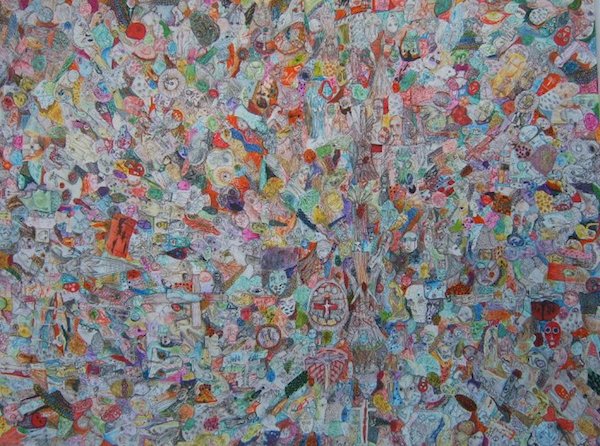 As Outsider Art has become increasingly exposed, we find ourselves exploring the question that I put at the start of this article with a new twist. What is Outsider Art today? We know where it comes from, but does its heritage guide its present form? What would Dubuffet make of what it has become?
Digital art poses both a threat (in definition) and an opportunity (in form) to Outsider Art. Many leading digital artists such as Cory Arcangel have no formal art school training. Does that make them Outsider Artists, or has Outsider Art become something different?
There's a more fundamental question to be asked here. Do 'insider' digital artists require formal art school training? Surely not. Some institutions such as Goldsmiths intricately weave classical art theory with digital practice, but many of the more challenging digital artists have very different backgrounds: in programming, video, communications theory, or electronics. Few nowadays would question their validity in the art world mix, and they probably wouldn't feel the need to label themselves as 'outsiders'; the non-digital art world simply doesn't define what they do, even if it is by omission.
Moreover, art illustrating "extreme mental states, unconventional ideas, and elaborate fantasy worlds" – one feature of traditional Outsider Art – flourishes on the web, in everything from fan fiction to theraputic personal blogs. Aren't these extreme and esoteric styles more of a badge of belonging – to an empowered, individualistic generation, to a new digital medium – than a sign of exclusion?
If Dubuffet were alive now, he might consider that the social web has provided this equality of access and expression, and realised his vision of unrestrained personal creativity; but he might also find that, in making all of us insiders to art, it has killed it. Is it possible to be anti-establishmentarian when the establishment is becoming less powerful than the new guard? When everyone is an outsider, what does Outside Art truly mean?
The best questions don't have easy answers. But the interplay between belonging and rebellion, technique and freedom, has always defined our cultural artefacts. It is interesting to wonder what a Digital Outsider Art might look like.
Words: Paul Squires | @paulsq | paulsq.blogspot.co.uk