Our film guru Greg Taylor rounds up the movies you'd have been mad to miss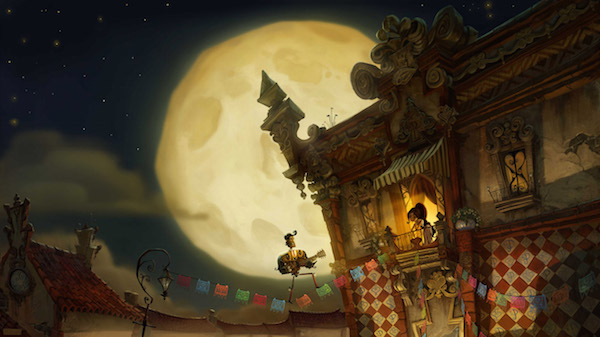 It's been another remarkable year for cinema, with exciting new voices jockeying for position amidst the pantheon of established greats with passion and flair.
While Martin Scorsese pummelled viewers into submission with his wildly over-excitable and under-cooked Wolf of Wall Street and the Coen Brothers waded deep Inside Llewyn Davis, Canadian director Jean Marc Vallee, who crafted the oh-so-impressive C.R.A.Z.Y. nearly a decade ago, hand-delivered the crowning glory of the McConaissance with the feisty and unvarnished Dallas Buyers Club. Welsh wizard Gareth Evans brought back a delirious, crunching breathlessness to action cinema with The Raid 2 and Stephen Knight made the most exciting British movie of the year, set entirely on the M40 motorway.
As ever, there was much to be impressed by, so in some semblance of order here are my top 10 movies of the year. It's likely that Lars Von Trier's Nymphomaniac would have made it on had his version been released in cinemas, but that's something we can hopefully experience in 2015.
1) Stranger by The Lake
If Hitchcock had been allowed to feature explicit gay sex in his murky psychological thrillers of obsession and lust, he might have come up with something akin to this mesmerisng, disturbing and beautifully crafted thriller set around a French cruising ground where wicked things are afoot. It's an immersive, unforgettable experience.
2) Calvary
Brendan Gleeson gives the performance of a lifetime as a Catholic priest with a sword of Damocles hanging by a thread above his head, trying with dignity to put things right in his patch before he's murdered by one of his wounded parishioners. Tightly wound, funny and tragic, it's a performance, and a film, that lingers.
3) The Babadook
Like the very best horror movies, this might not even be a conventional horror film at all. It works both as a deeply melancholy movie about grief, depression and loss, and also as a creepy-as-hell chiller about a very dangerous demon with a top hat (one must keep good form, after all) terrorizing an Australian family. Either way, it's superlative.
4) What We Do in the Shadows
This deliriously silly and affectionate Kiwi vampire mockumentary answers all your questions about life as a vampire: how do they get dressed when they can't see themselves in the mirror; what do they do on a night out when they can't go anywhere unless they're invited; and do they really need to do the washing up? So funny you may burst a blood vessel.
5) Two Days, One Night
I've never been a fan of the Dardennes brothers, who I always found to be Belgian bores with sketchy talent, tailor-made for pretentious beard-strokers. However, this film is exquisite and timely and Marion Cotillard is phenomenal as the fragile woman desperately reaching out to her colleagues for a break at her lowest ebb.
6) Begin Again
This should've been unwatchably mawkish – the story of a washed-up records exec picking up a young singer and making an acoustic record with her on the streets of New York. It's not. It's awesome and touching and giddily romantic, as is Mark Ruffalo's splendid performance.
7) Nightcrawler
This pitch black comedy very helpfully shows that there are good jobs out there for psychopaths if they have the ambition and drive. A modern King of Comedy of sorts, combing the dark and bloody streets of nighttime LA, the outstanding Gyllenhaal should be a shoe-in for awards when the season starts in a few weeks.
8) The Book of Life
An animation so overflowing with imagination, colour, joy and compassion that its occasional narrative lapses are forgiven by its relentless joie de vivre. Guillermo Del Toro's unique sensibilities are writ large in the style, hilarious-macabre twists and strange humour. It's a rich and glorious feast for all ages.
9) Skeleton Twins
The requisite dark American indie about a fraying family trying to tie their many lose ends together and not unravel in the process. It's bleak, it's heartfelt and it's absolutely hilarious. As the fragile twins in question, rebuilding their relationship and refinding their mojo, Bill Hader and Kristen Wiig are absolutely superlative, and the film contains the best lip-synced sing-along of the year.
10) The Zero Theorem
Yes, it's bonkers, frustrating, and occasionally incomprehensible but who cares – it's Terry Gilliam and thanks be that he's still mustering up a budget to make his gloriously insane masterpieces.
Words: Greg Taylor | Twitter