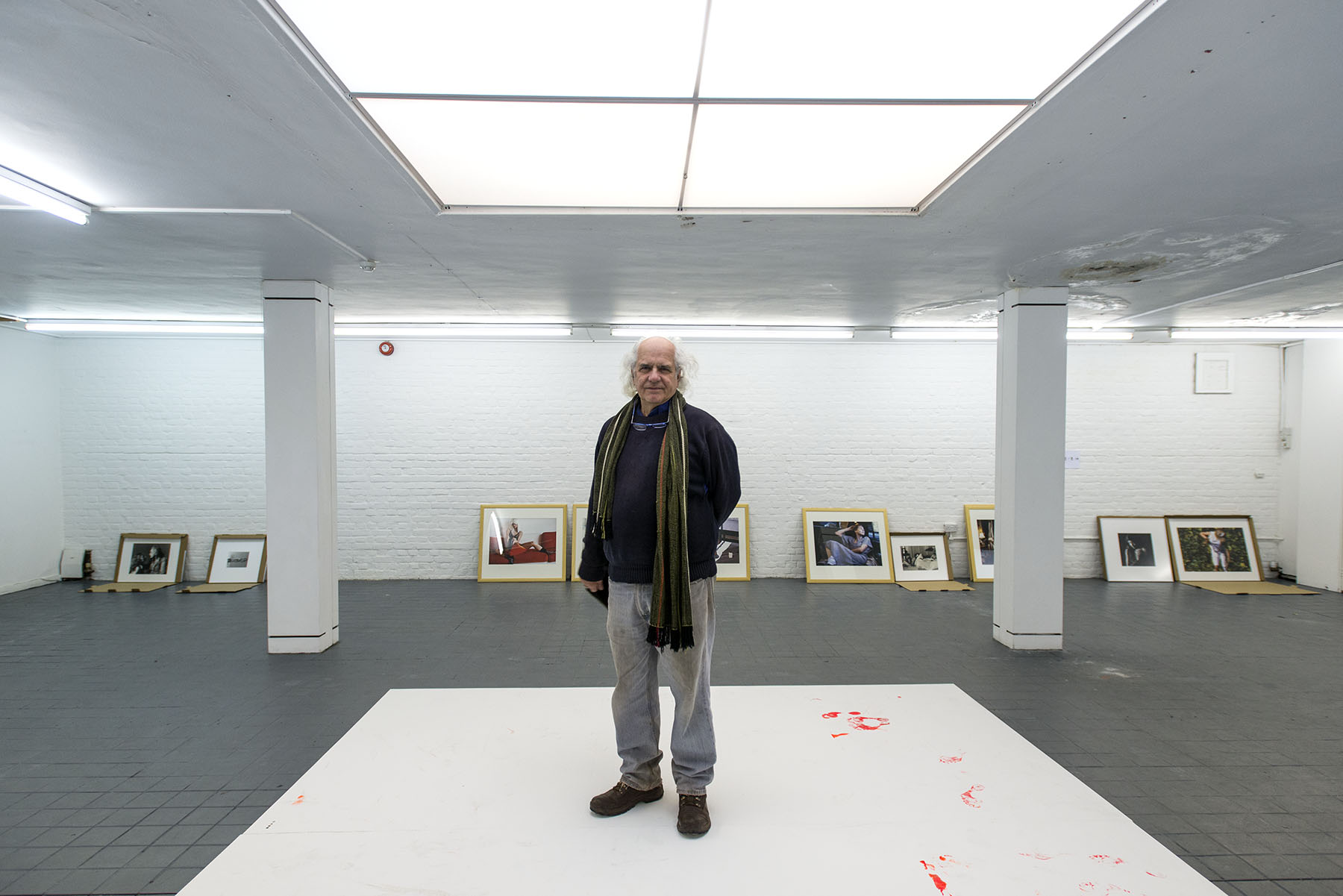 Phoenix met up with influential contemporary photographer and film-maker Denis Piel at Rove Gallery in Hoxton Square ahead of his first London solo exhibition 'ESSENCE' (aside from permanent photos on show at the V&A). The French artist began his career in Australia before moving to New York in the late 1970s. There he found himself amongst one of the few photographers to secure a contract with Conde Naste publications, shooting editorials for Vogue, GQ, Vanity Fair, and Self.
Later focusing on personal projects and film, Piel deconstructed the elements of his fashion work where clothing is reduced to its most basic form or removed altogether with the aim to be showing the body's endurance and ability to change according to differing temporal frameworks.
His exhibition features an array of photographs taken throughout his long career, photographing the likes of Uma Thurman, Calvin Klein, Jamie Lee Curtis, Leonardo DiCaprio, and Andie MacDowell to name a few. The show celebrates sensuality and the human body, exploring the basic commonalities between all of us as people.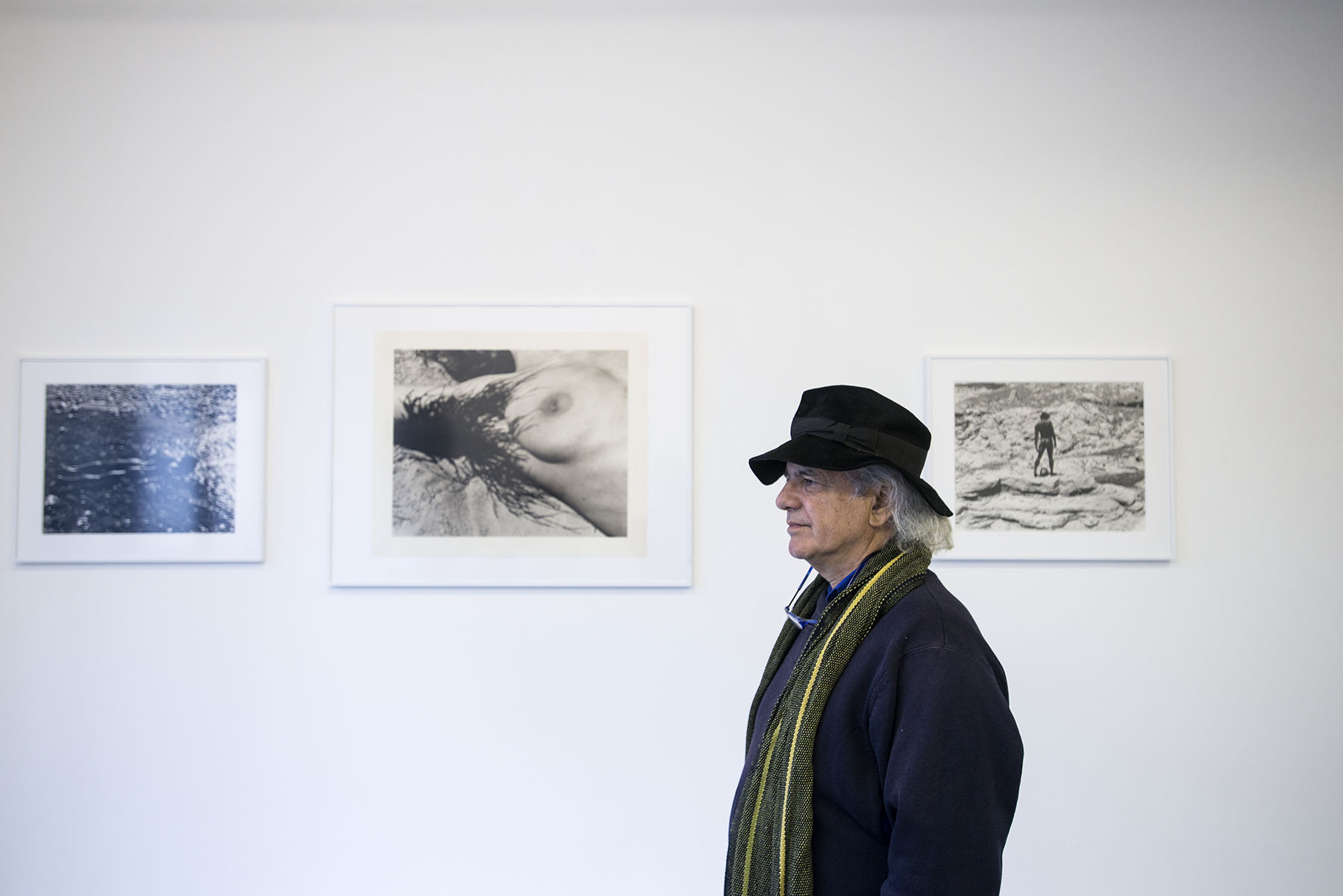 How did you first get into photography?
Life happens doesn't it! I was given a brownie box camera by my stepmother when I was 14. And she really encouraged me to look. She'd say "And look again! Don't just look once" – so that taught me to look and I loved it! Having a camera gave me certain independence at such a young age, that feeling that something is yours and I guess I held on to that idea.
I went on to take pictures for my schools magazine and eventually became a printers apprentice. There I saw all these pictures coming in and out of the printer and I constantly thought "this is rubbish! I can do better than this!". They were too mechanical, not very creative. So after that, I was lucky enough my brother was in advertisement and he managed to get me a job in a studio and that was that!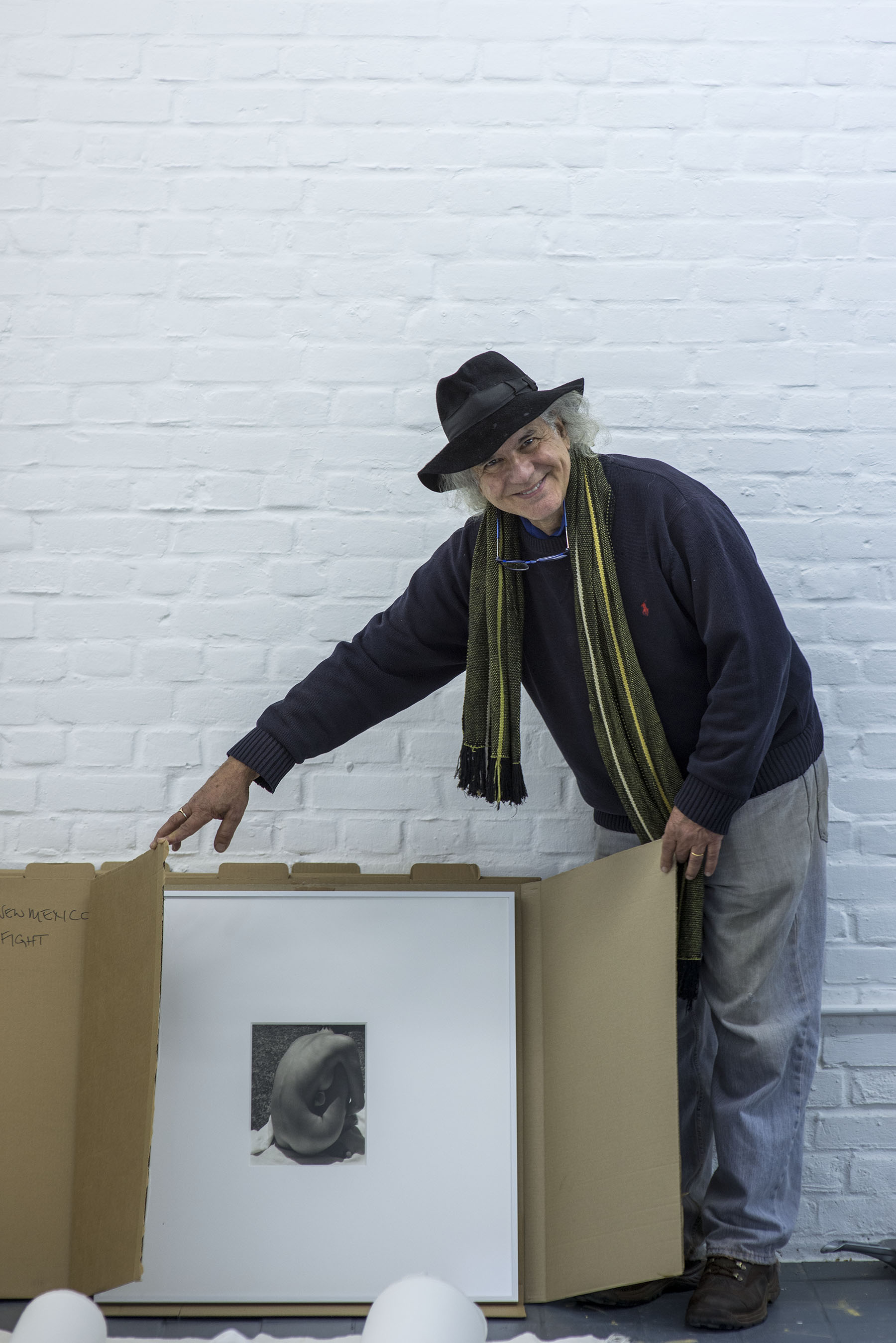 You're best known for your work in fashion, how did you fall into that?
For me it was a way of earning a living in those early days. After opening my studio at 22, where I was photographing a bit of everything I gradually got more into people things and portraits. I was offered a very ordinary shoot for Vogue, probably for the back pages. And I realised It was a tremendous opportunity to be creative, I said to myself 'Hang on! David Bowie was hitting the road on a run!, I saw it as a fantastic chance to go on that road.My stepmother worked for the Australian Wool Board in London, so there was that influence as well.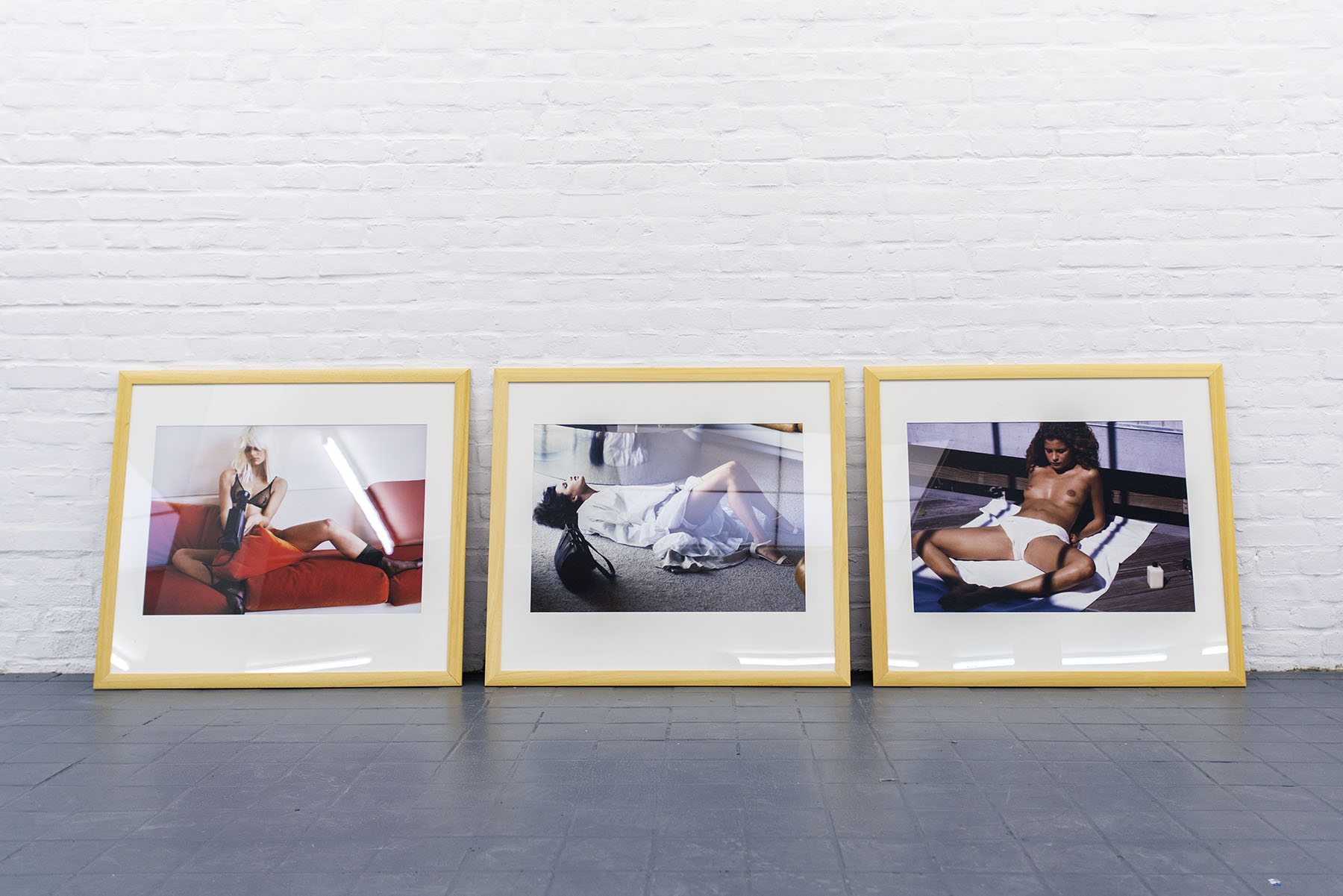 What makes a 'good' photograph?
Does it appeal to you as a photo? If it appeals to your sensitivities. I think it's a very individual thing. Especially today you see an enormous amount of competently made pictures, but they won't necessarily appeal to everyone.
Did you ever feel caught up in the 'fashion lifestyle' whilst working for Conde Naste?
I lived a very different lifestyle. I chose to not get too caught up in that, it was never my lifestyle. One of the things I used to do, it was my own challenge in keeping down to earth. Once a year I'd escape for a month with very little money often to a third world country. Isolate myself totally, to meet and see people on another level. I felt I needed it for my own balance in a way, I need time to myself.
How did your transition to film-making happen?
It didn't happen quite so clearly. I was very interested in film and telling stories, which I was doing for a long time. But I felt film would take that to another step. Also it was a challenge, and nothing better than another challenge to keep you creatively fresh. Moving into another area is always exciting.
Before I got into film I started directing and writing commercials. I won a lot of awards and worked on some great commercials but after a while I became a prisoner of doing them and I didn't really enjoy that as a way of life. So I wanted to make movies, I had this film in mind for a long time called 'Love is Blind'.
You're quoted as saying in an interview that 'Love is Blind' is a precursor of reality television?
I shot it in 1993. And we followed a blind couple for their first year of their married life. A year of following a couple is pretty intense, sometimes shooting for 23 hours. And it was reality, nothing was fabricated, it was experiencing their life with them. I had a very strong theme where I wanted to show that love itself is blind, its not just sight. But I don't watch television, I don't have the time for it. And I also have the weakness if I start watching Ill watch it like a zombie!
You live in Chateau de Padais, it's a permaculture environment, talk me through it.
It's really my son and my wife who are running it. Chateau is a historical monument. Permaculture is a way of life, it's a liveable reality, it's about self sustainability. In farming, its a natural environment where the soil looks after itself, often when you turn the soil over you kill the life in it. You allow it to live, its a very natural growing process with no pesticides.
We believe in praxis, the process of living according to our beliefs, embodying the reality that another way of life is possible; permaculture for us is not abstract theory, it must be a liveable reality.
You're working on a new film called 'Down To Earth', what's the inspiration behind it?
The whole environment of the Chateau really. The combination of living in this historical monument, it has all these sculptures mythical creatures. One in particular Pan, who is so frivolous! And then doing the whole farming and living in such a simple way of life within such a sophisticated environment. It's the contrast. The whole difference between moving from an urban life to a country life, when the whole world is going the other way around.
Part of that thought process is let's get back down to earth! Eat without going to the shop, those type of things. I want to create the combination between that mythology, our culture, our lives, and the sensuality of the earth. Going back to basics. And I think a lot of people are thinking 'where are our values?'.
For up and coming photographers, what advice would you give?
Be true to yourself. Know yourself and don't follow trends. It's easy to say! But the hardest thing is to find your own vision and be true to that. And that doesn't mean it cant change. Part of the challenge is to evolve, to see, and to be curious all the time.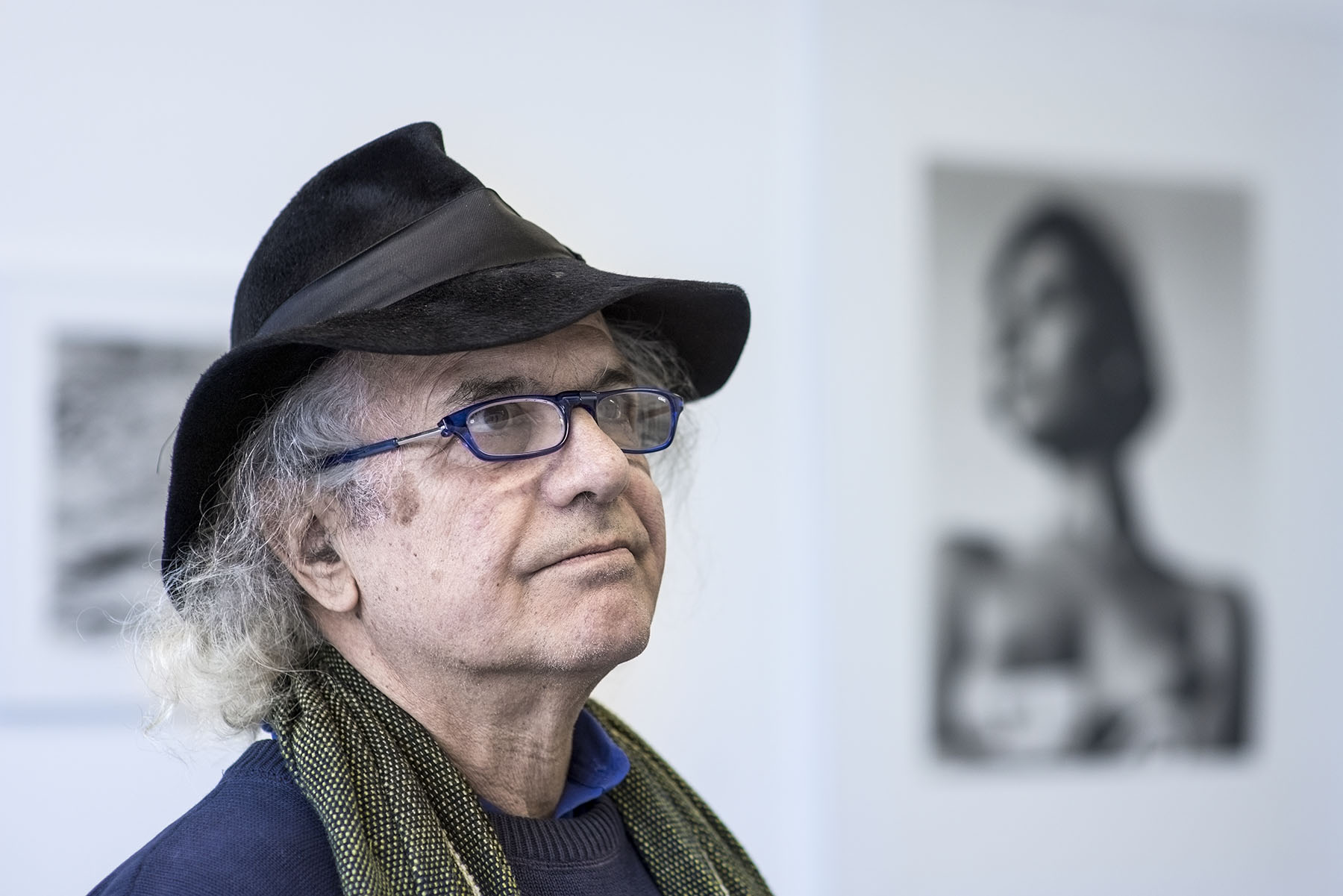 Why 'Essence'?
The worse is when you get a reputation for doing a certain thing, you're expected to keep doing that. Thats why this show is called Essence. Its the essence of my work, it isnt just one thing. I don't ever want it to be just one thing, but I do want the essence of me coming through. And hopefully thats what you should try to achieve in whatever you do.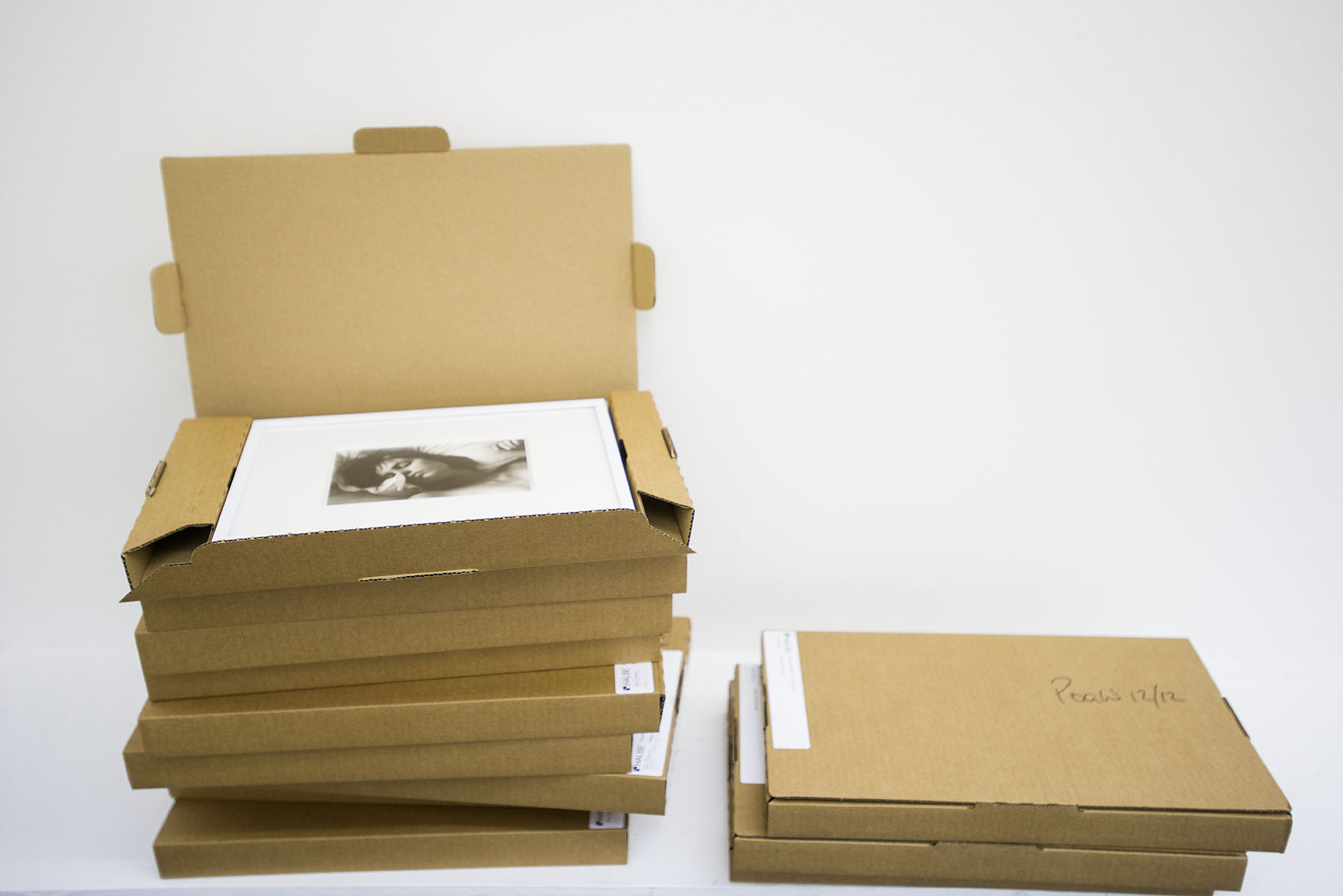 'ESSENCE'
April 11th 2013 to May 9th 2013 ROVE Gallery, Hoxton Square, London N1 6NN
Free of charge
Words: Walter Adrian
Photography: Naian Feng