A new photography collection puts our heads in the clouds
I'm staring through the cream plastic frame of an aeroplane window, struck by afresh the sheer wonder of clouds. Muscular and moody, they have momentarily parted to let one of those divine shafts of light cut through the sky, and on the edge of the shaft, black against white, is the tiny, Airfix-perfect silhouette of a plane.
It provokes a visceral tingle, a moment of perspective. We're so pathetic, we humans, our minds full of petty concerns while the splendour of the heavens unfolds unseen above our heads; but we're so brave and madly brilliant too, with our impossible technology.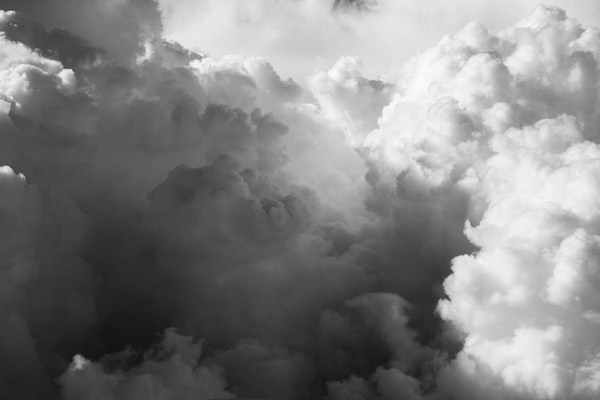 Although as it turns out, my tingle-moment doesn't occur on the window seat of a Boeing 747 but standing inside a converted garage in West London, with a specially themed mile-high cocktail designed by Ago Perrone of Connaught Bar in my hand and an unreasonably good-looking crowd of designers, artists and models meandering from print to print – many of them mounted in custom-made aeroplane windows crafted by the photographer himself.
David Brook has shot for many well known luxury brands including Asprey, Coutts, Krug, Nicholas Kirkwood, Red Bull, Temperley, Toast, Van Cleef & Arpels and Wallpaper* magazine, but this show is a very personal project. Having travelled in over 50 countries worldwide and worked in 29 of them, Brook has delved into his vast archive of photographs from 60 plus flights to produce Air-Head, his first solo exhibition.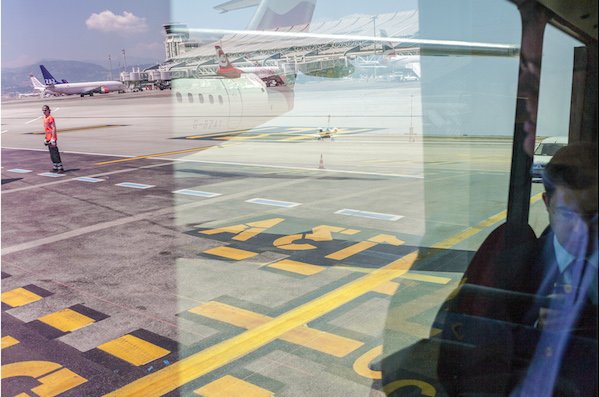 Some of the photographs are akin to baroque paintings, textural poems of sea and sky, but many others are sharply modern, capturing the strange, raw mixture of beauty, bleakness, excitement, humour and loneliness that characterise modern air travel. For those of us who have an oversized carbon footprint, they provoke moments of wry recognition while also letting us see the all-too-often soul-destroying routine of security-boarding-boredom through fresh eyes.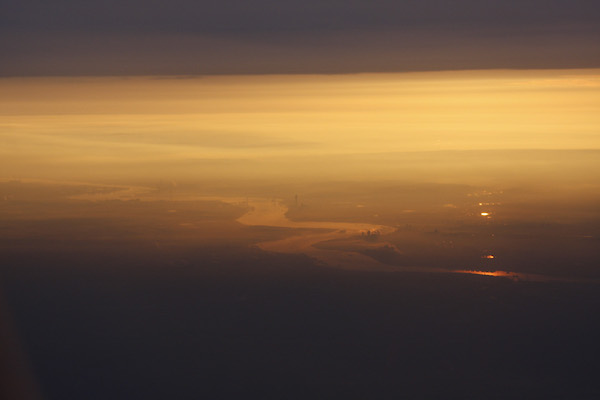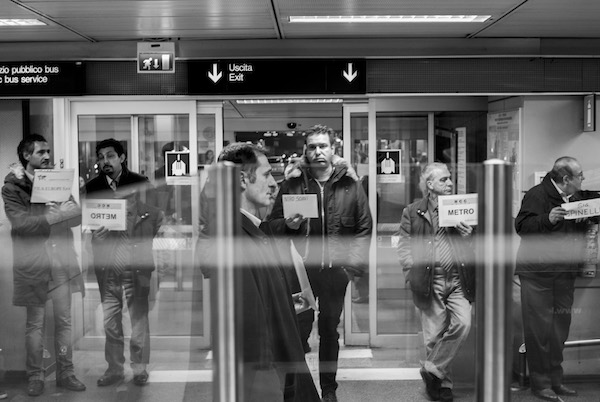 It's a humane, witty and meticulously executed debut, reflecting the eye for telling detail which has shone through in Brook's commercial shoots. A Kickstarter campaign for an accompanying 200-page coffee-table book provides the perfect chance to invest; a £40 signed copy would make the perfect Christmas for nomadic friends and has the potential to become a serious collector's item as the photographer's star continues to rise.
We grabbed Brook for a quick interview amongst the Hix chicken-and-fish canapés.
Why the air travel theme?
I started shooting every journey I was on as they were mostly work trips in distant parts of the world. I get easily bored so this was a perfect way to send my time (often to the annoyance of my neighbouring passengers!)
Did you face any particular technical challenges with these images?
Yes, inside the planes I was dealing with a number of issues… scratched or dirty windows, being stuck above the wing and not getting a clean shot straight down, turbulence affecting steadiness etc. From 35,000ft there is often a lot of haze in the atmosphere which makes processing clear images very challenging. In the airports it is mostly 'frowned upon' by the authorities to shoot the interiors so there was quite a lot of hiding behind pillars or shooting from the hip, especially in the passport queues…
Instagram: love or hate?
Hate.
Best plane journey?
Best was travelling to Greece last August to get married. Funnily enough I got some of my best images for this series on that journey.
Chicken or fish?
Fish.
Air-Head is open throughout November from 10 am – 5pm, at Unit 3, Buspace Studios
Conlan Street, London, W10 5AP. To support the Kickstarter book campaign, click here.
Words: Molly Flatt