Repeat after us: don't judge a book…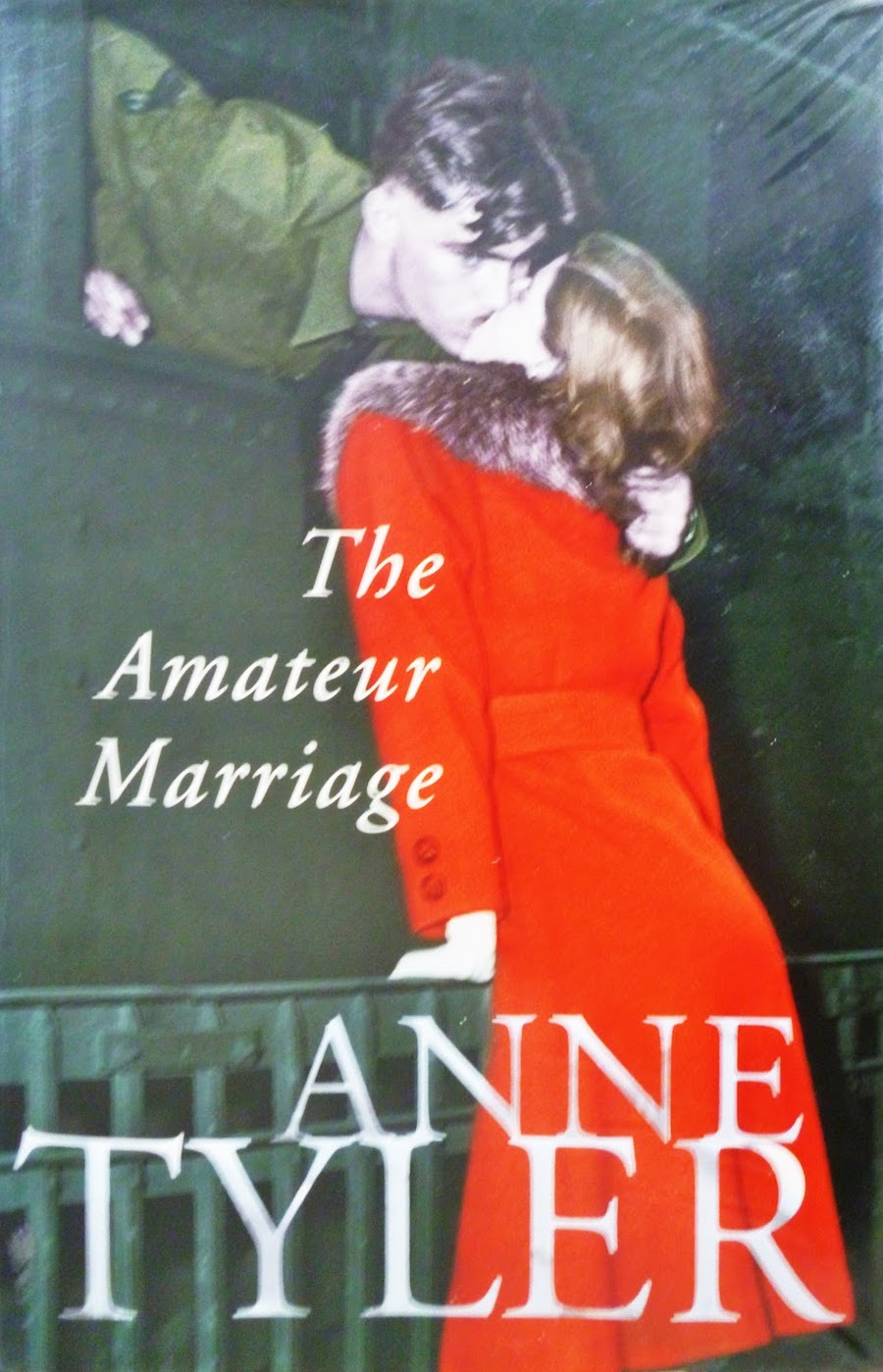 We're always told not to judge a book by its cover, but we always do. Anne Tyler's The Amateur Marriage was published in 2004, and it has remained untouched on my to-read bookshelf ever since, thanks to the really very boring cover of its UK paperback edition. This week, after almost ten years of reading other, more seductively jacketed novels, I finally, somewhat reluctantly, delved in.
Don't make the same mistake. This book is grippingly, heart-wrenchingly, twist-and-turningly brilliant. It follows the story of Michael and Pauline, who first meet in his mother's Mom-and-Pop grocery store in December, 1941. We are in the earlier stages of the Second World War, and young Michael, swept up in the romance and admiration of a chance meeting with the effervescent Pauline, finds himself enlisting under her admiring gaze. It is the first of many decisions throughout the book in which the fantasy does not quite translate when pitched against the rigours of reality. Michael is drafted to war, much to his elderly mother's chagrin, and he and Pauline embark on a romantic long-distance relationship. But when Michael is injured, he has to return home and swap his idealised amour for the real experience of marriage.
What is it about novels that span an entire lifetime that makes them so achingly bittersweet? The fact that we are forced to move beyond the 'happily ever after' and acknowledge that it is only ever going to be 'after', with all the usual pain and complexity that life brings? Much in the same vein as two of my all-time greats, Yates's Revolutionary Road and Fiztgerald's The Beautiful and Damned (also, coincidentally, two books that could turn even the most committed spouse-to-be off marriage), this book shows the institution in all its beauty and sweetness, blandness and horror.
Michael and Pauline have children: their children have children, and those children have children too. Their entire relationship is underpinned by the uncertainty of whether they are meant to be together or whether, as the title suggests, they are merely amateurs, playing at a marriage that at times, neither of them wants. Pauline is warm, impulsive, temperamental, flirtatious: Michael is steady, loathe to accept change, methodical, unromantic. Can two such people genuinely have a love that satisfies each of them? Do opposites attract or implode? It is a question that recurs throughout the text.
The love that comes from companionship, familiarity and shared experiences is a tangible force, and it holds them together through numerous struggles. Yet again, rather relentlessly, Tyler insists that we ask ourselves: is love enough? What does it really take for a long-term relationship to be a success?
The Amateur Marriage is wrapped in a cashmere blanket of longing for simpler times – yet also cut through with the sharp wind of change. Tyler's skill at making the ordinary extraordinary makes it a compulsive read, an enlightening journey through the decades and a tear-jerker to boot. I spent the entire novel craving a chocolate malted and hamburger, and I'm a vegetarian; that's a testament to just how evocative Tyler's writing can be.
Luckily, her backlist is a long one – and this time, the sentimental covers won't put me off.