★★☆☆☆
A new year begins with a newly organised book shelf (colour order, completely impractical, looks fabulous); and I'm starting off 2014's reading list with a book so brand-new it's not even out yet. And therein lies my new year's resolution; after a nostalgia-philic lifetime of only liking old things – old music (Fleetwood Mac and Prince, since you ask) – old movies (Breakfast at Tiffany's and Manhattan) – and old books (anything by Bukowski or Steinbeck), I am dragging myself reluctantly into the 21st century. So for every old book or movie I see, I have to match it with something up-to-date. Seems fair, right?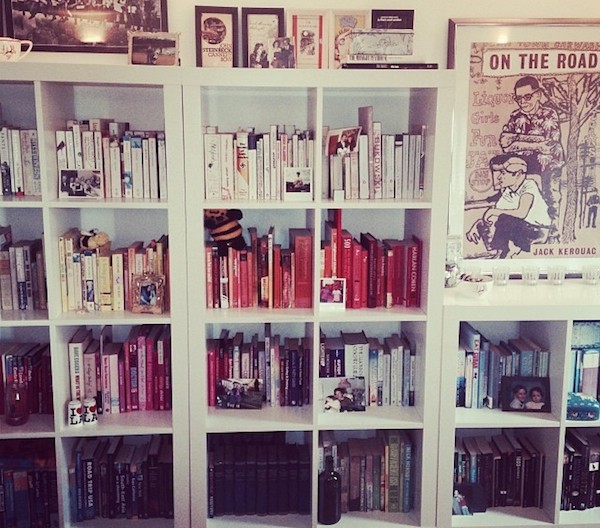 As for the choice of book, there's something grossly enjoyable to me about a story where the protagonist has lost their memory. Last year, I couldn't put down S.J.Watson's best-seller Before I Go To Sleep, a compuslive page-turner that deserves its high reputation. Perhaps it's the art of combining an unreliable narrator with the possibility that every recalled detail might be unreliable too that's quite so delicious. So I was intrigued to pick up Robert Glancy's debut novel with Bloomsbury Terms And Conditions, available to buy from February 13th.
Frank, a frustrated London lawyer, loses his memory in an accident and, as he pieces his life together, realises he needs to make some rather urgent changes. It's a promising opening – Frank does not really know who he is, what his character is like or even if he likes his wife. He knows he is angry, but is not really sure why; he studies his wife, a largely cold character, as though she were a book or piece of art, and returns to work with his brother, Oscar. Through a series of memory breakthroughs, Frank, now back on good terms with his family, actually realises that he hates Oscar and despises his wife, and so begins to plot his revenge.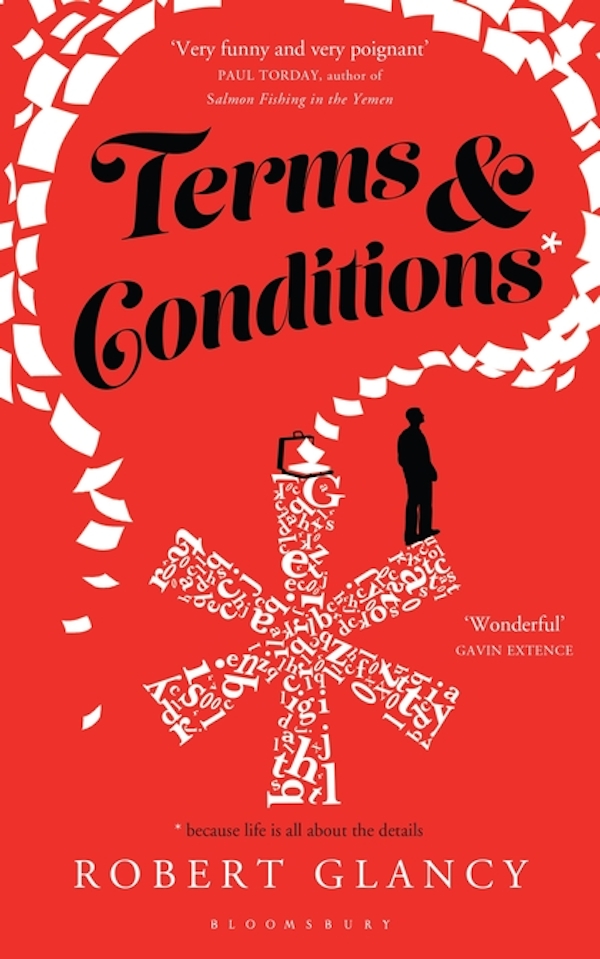 The unravelling of the story hidden inside Frank's brain is the joy of Terms and Conditions; as we get to know our hero, who at first seems deadly dull, we realise he is a man who has been hoodwinked into a life over which he has little control. It's always satisfying watching a wronged character get their own back. However, the constant presence of footnotes throughout the entire novel is a gimmick that distracts from the reader's emotional involvement. While relevant to the character (essentially a professional footnote writer), the footnotes became a tiresome conceit too far for what is already a 'high concept' novel. Not everyone shares my frustration; Glancy's debut has had glowing reviews from plenty of other writers. Gavin Extence, author of The Universe According to Alex Wood, believes it is "Wonderful. Funny, poignant, simple and profound – it's the kind of book I absolutely love. And it has the best ending I've read in a very long time," while  Matt Haig, author of The Humans, says ""This great debut feels fresh and playful, and exceptionally readable (footnotes have never been so addictive). it also has stuff to say about life, too, and the importance of seeing the big picture – and the small print. Every book seems to have "funny and life-affirming" written on it but this one actually is."
The ending is indeed fantastic, so if you can bear the footnotes[1], this could be a fine book to bring you into 2014. With a big concept but an essentially simple story, a touch of poignancy and a dollop of revenge, it's a worthy rainy day read. Clancy is one to watch.
1. No, me neither.