Fashion porn for your coffee table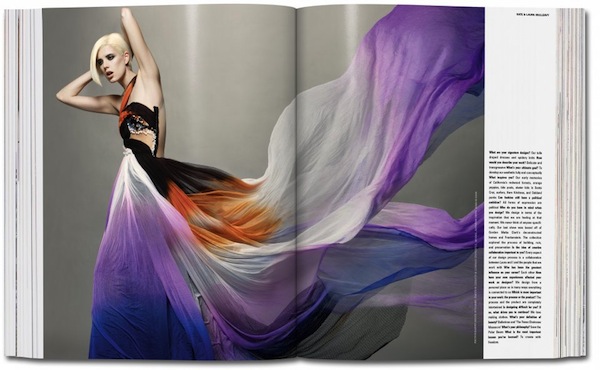 Can you name the 100 fashion designers that have shaped 21st century style? Get ready to test your fashion smarts – and feast your eyes – with the latest tome from coffee table book publisher Taschen.
'100 Contemporary Fashion Designers' is a two-volume cornucopia of the global fashion scene, featuring designers such as Dolce & Gabbana, Tom Ford, Nicolas Ghesquière, Marc Jacobs, Rei Kawakubo, Christian Lacroix, Karl Lagerfeld, Alexander McQueen, Miuccia Prada, Proenza Schouler, Gareth Pugh, Raf Simons, Jil Sander, Olivier Theyskens and Yohji Yamamoto. Edited by i-D founder Terry Jones, the book aims to highlight fast-rising new designers and tomorrow's superstars, as well as industry giants and established practitioners.
You know what you're getting with Taschen. The glorious visuals and pithy text, wrapped up in look-at-me hardback package, are basically adult flashcards, designed to make you salivate. This isn't the edgiest of books, and the profiles aren't exactly comprehensive, but it would be hard to imagine a more sumptuous yet accessible overview of contemporary style. A fantastic resource for fashion professionals, the book will also inspire creative souls of all kinds, as it showcases some of the best clothes, photographers and models in the industry.
If anyone doubts that fashion is art, show them this.
Buy '100 Contemporary Fashion Designers' by Taschen at their online store. 
Words: Leonie Benaiah