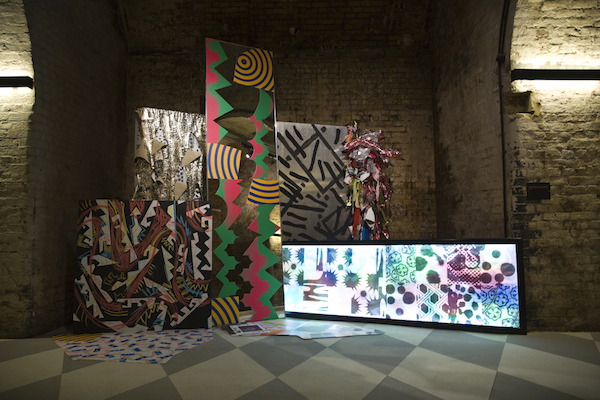 Panoptic, interactive experiences and cross-disciplinary events in unlikely places are all the rage. Whether the event in question entails attending a 3D film premiere in a jacuzzi or enjoying gourmet street food in a power station, it's exciting to see cultural categories blurring and new concepts emerging. It therefore stands to reason that the opening of the House of Vans in London, a skatepark cum exhibition space deep in the city's famed Victorian tunnels has grabbed our attention. The vast bunker that lies beneath Waterloo station now plays host to a cinema, performance venue, studio and obviously, a giant concrete sprawl designed with adrenaline junkies in mind.
As well as the obvious incentive to create a free indoor park in order to help skaters develop and perfect their style, House of Vans has transformed the space in order to allow young artists to showcase work, providing an exhibition space which serves to represent young creatives and entrepreneurs on their own terms. The subterranean brick caverns present the perfect setting for celebrating London's best and brightest when it comes to music, film, events and of course, skateboarding. These huge resonating spaces, much like Tate's turbine halls, seem the ideal subject for this regenerative project's focus on London's broad spectrum of creativity and eclecticism.
It's enlivening to see so many crossovers between the London arts scene, new music, cinema and skating. From the Long Live Southbank campaign to illustrators and artists all over the city putting paint and pen to deck in an array of exhibitions centred around the skateboarding community, and skate shops the world over doubling up as galleries, the creative industries are seemingly becoming more immersive and experience-led than ever before. House of Vans is just one of the remarkable and unlikely venues that has appeared year and luckily, it's not just a pop-up, it's here to stay.
Words: Emily Beeson | @younggoldteeth