20th century art in textiles and fashion from Cubism and Surrealism to Pop Art
A new exhibition at the Fashion and Textile Museum on Bermondsey Street brings together over 200 fabric designs from an impressive roster of artists, including Barbara Hepworth, Ben Nicholson, Henri Matisse, Pablo Picasso, Salvador Dalí and Andy Warhol. The exhibition, across two floors, charts the history of 20th century art in textiles, and its weaving path through Fauvism, Cubism, Constructivism, Abstraction, Surrealism and Pop Art.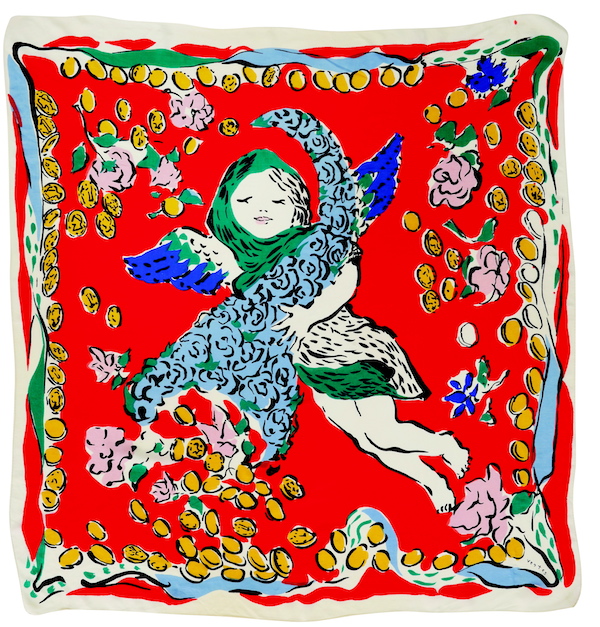 The correlation between print making and fabric design has long been established – the much-loved designs of William Morris endure from the Victorian era – and in the early years of the twentieth century, major artists appreciated textile design as a legitimate aspect of their output, eliminating the boundary between fine and applied art. This informative exhibition discusses artist textile production in Britain, on the Continent and in America, against both its creative and socioeconomic backdrop from 1910 onwards.
Bloomsbury Group stalwarts Duncan Grant and Vanessa Bell paved the way for fabric production in Britain with The Omega Workshops, stationed at 33 Fitzroy Square from 1913 under the supervision of Roger Fry. Fry had proclaimed, 'It is time… that the spirit of fun was introduced into furniture and fabrics,' and henceforth The Omega was a design centre for vibrant and colourful domestic decoration. Alongside a whimsical pink and blue abstract fabric design by Vanessa Bell sits an upholstered stool from The Omega and a screen-printed velvet design by Duncan Grant. The Bloomsbury fascination with colourful home wares and soft furnishings was born of an aesthetic impulse against stolid Victorianism, a desire to enhance the 'plastic' quality of material objects and challenge the conventional claim that aesthetic value is distinct from and opposed to utility value.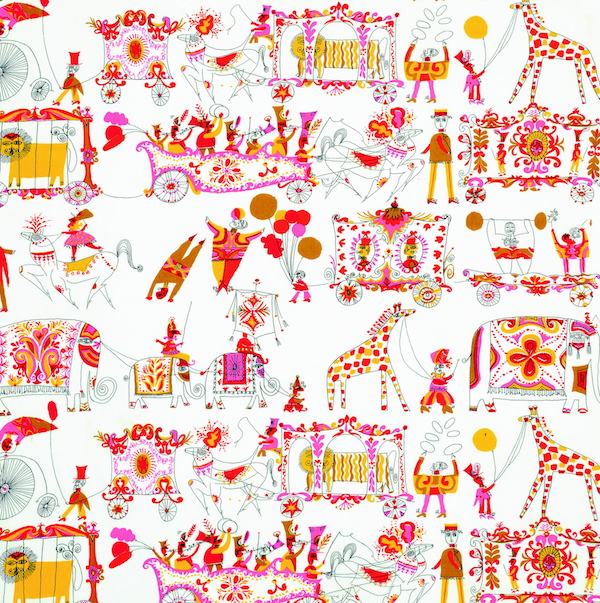 But it was during the post-Second World War economic depression that a serious focus was placed on the textiles industry in an attempt to boost British trade during a time of austerity and deprivation. James Cleveland Belle, who was successful in the textile and menswear industries throughout the 1940s, directed The Centre for Colour, Design and Style in Manchester, and throughout the 1940s, textile manufacturers began to recruit prominent artists' designs in a venture jointly commercial and creative. In 1947, Czech designer Zika Ascher, of Ascher Ltd, produced a silk scarf with a blue and white design by Matisse. Ascher went on to commission designs from Andre Derain, Barbara Hepworth, Graham Sutherland, Cecil Beaton and Henry Moore (all displayed). As the British couture industry revived, these prominent artists' designs were the feature of a triumphant exhibition of British design, called "Britain Can Make It", which was held at the Victoria and Albert Museum in 1946.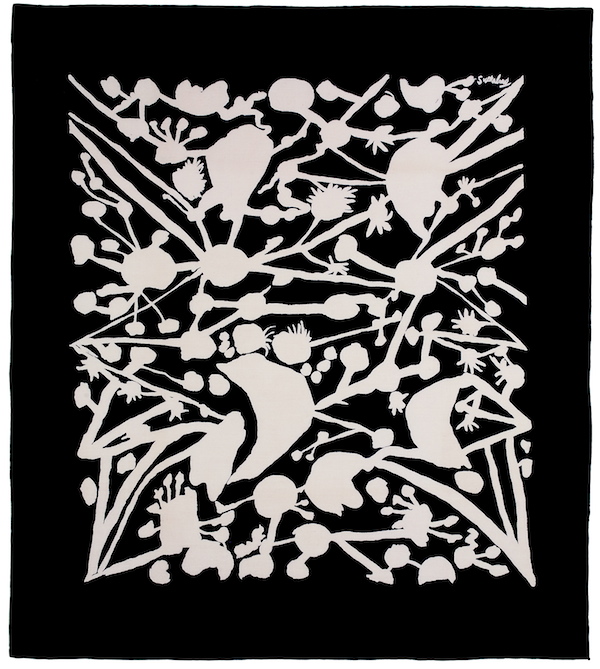 Explosions of colour in Surrealist pictures on silk scarves were the consequence of the commercial expertise of Wesley Simpson, a New York textile converter who commissioned designs from Salvador Dalí and the Franco-Hungarian painter and graphic designer Marcel Vertes. These designs – especially vibrant are Vertes's silk scarves upon which are printed cherubim-like female portraits surrounded by brilliantly coloured radishes – epitomize American Modernism in the twentieth century. By 1955, Life magazine ran a story about the American fabric producer Fuller Fabrics and its new 'Modern Master Prints' range, in which models wore Claire McCardell dresses featuring designs by Pablo Picasso, Marc Chagall, Joan Miró, Fernand Leger and Raoul Dufy. With vibrant colours and confident, abstract shapes, the fabrics displayed can easily be imagined on bright cocktail dresses on a summer's day.
Fabric designs were gradually turned into mass-produced commercial clothing. One might have worn a Joan Miró dress or a Dalí tie. Andy Warhol designs evoke easy 1960s glamour; displayed are halter neck sundresses brightened with prints of pinkish watermelons against cornflower blue fabric. It is a remarkable collection, illustrating that with these artists' involvement in post-war textile design both the fabric and mass-produced clothing industries were revolutionized.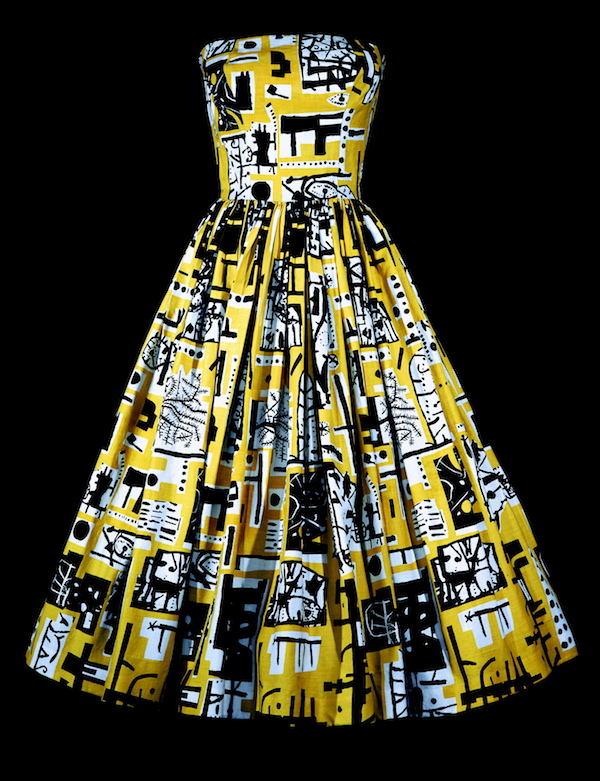 By the 1960s, Picasso allowed his designs to be printed on almost any fabric, save upholstery. As Geoff Rayner and Richard Chamberlain, the curators of the exhibition, say, "Picassos may be leaned against, not sat on."
Fashion and Textile Museum, until 17 May 2014.
Words: Harriet Baker