What's big, bad and hairy? Our follicular favourite, the mighty 'tache
Anchorman 2 is swaggering over the horizon, an onslaught of three-piece suits and well-insulated upper lips. To celebrate the long-awaited sequel to this comedy classic, we're sampling the rich history of the infinitely nuanced moustache and offering up four free Vue cinema ticket vouchers to boot.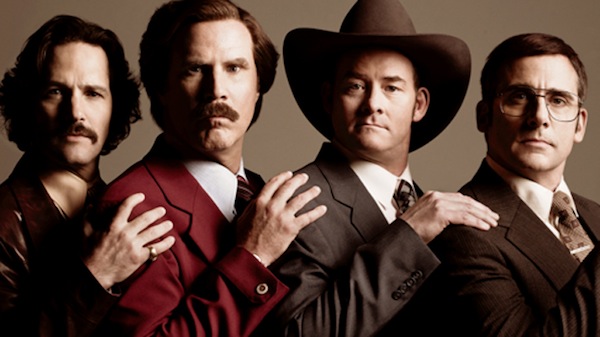 Rendered obsolete by the development of clothing, human hair is today, quite frankly, ornamental. This was acknowledged long ago; in City of God (426 A.D.), Augustine of Hippo writes: 'There are some details of the body which are there for simply aesthetic reasons, and for no practical purpose—for instance, the beard on his face…'
Thanks to the barbershop renaissance, the return of the groomed dandy and the cult of Movember, the 'tache has become somewhat of a perennial favourite. Its most popular incarnations over the years have included the thinker, the dictator, the gent, the 80s hero, and who could forget, the porn star.
So, what does your 'tache say about you? And is it worthy of the big screen? Take a journey of self-discovery and find the answers below. You stay classy.
Enter our flash giveaway draw for FOUR VUE CINEMA TICKET VOUCHERS by sending name, address and contact number with subject line Vue Cinema Flash Giveaway to competitions@phoenixmag.co.uk
Offer closes 19th December, terms and conditions apply. One ticket voucher can be exchanged for one standard cinema ticket at any Vue cinema. The vouchers must be used by 31st December. No monetary value can be given in exchange for the vouchers.
This graphic was created by Vue Cinemas
Words: Jonathan Socrates and Mary-Jane Wiltsher